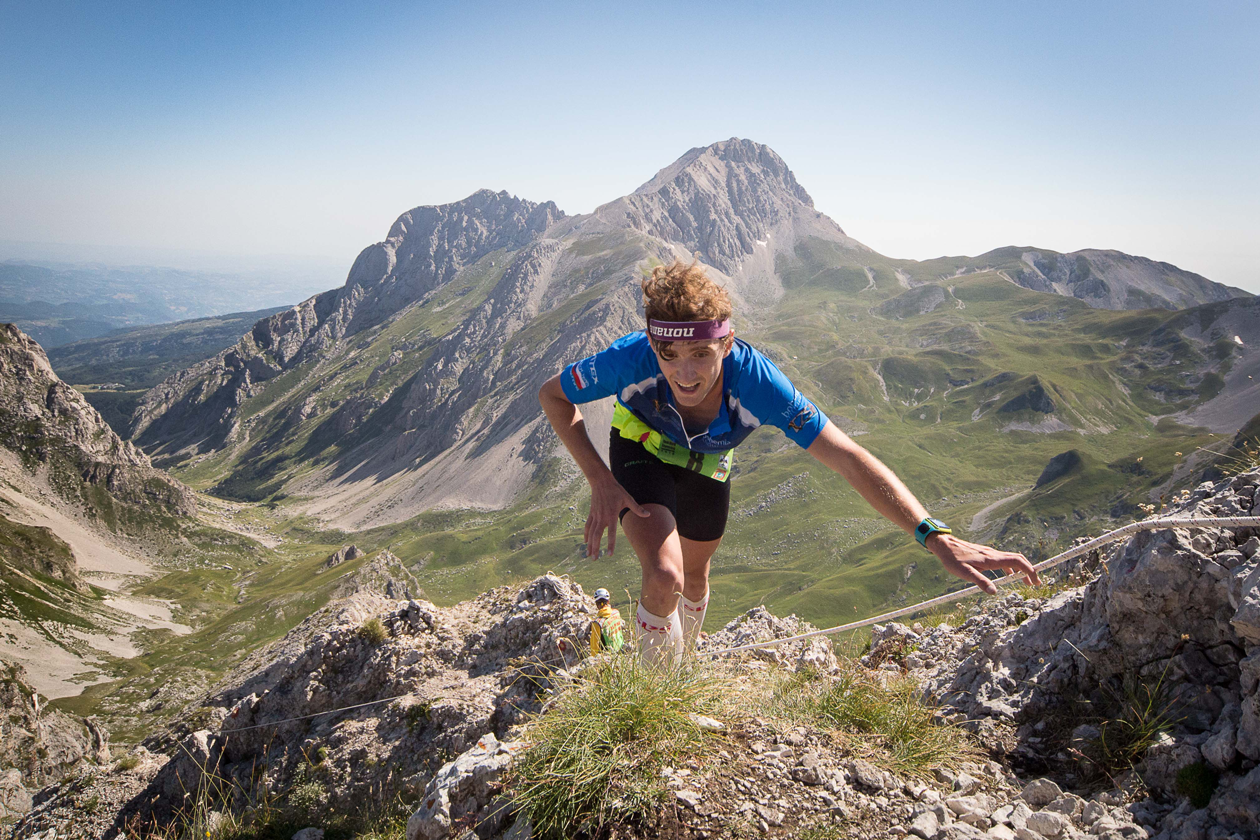 The ISF is pleased to announce the third edition of the Youth Skyrunning World Championships which will be held in Italy on August 3-5, 2018 at L'Aquila, site of the successful first edition in 2016.
54 medals are at stake distributed in three age group categories plus a combined title.
The Vertical and Sky disciplines will again be disputed with specific distances according to the three age categories which are: A (16-17 years), B (18-20 years) and U23 (21-23 years).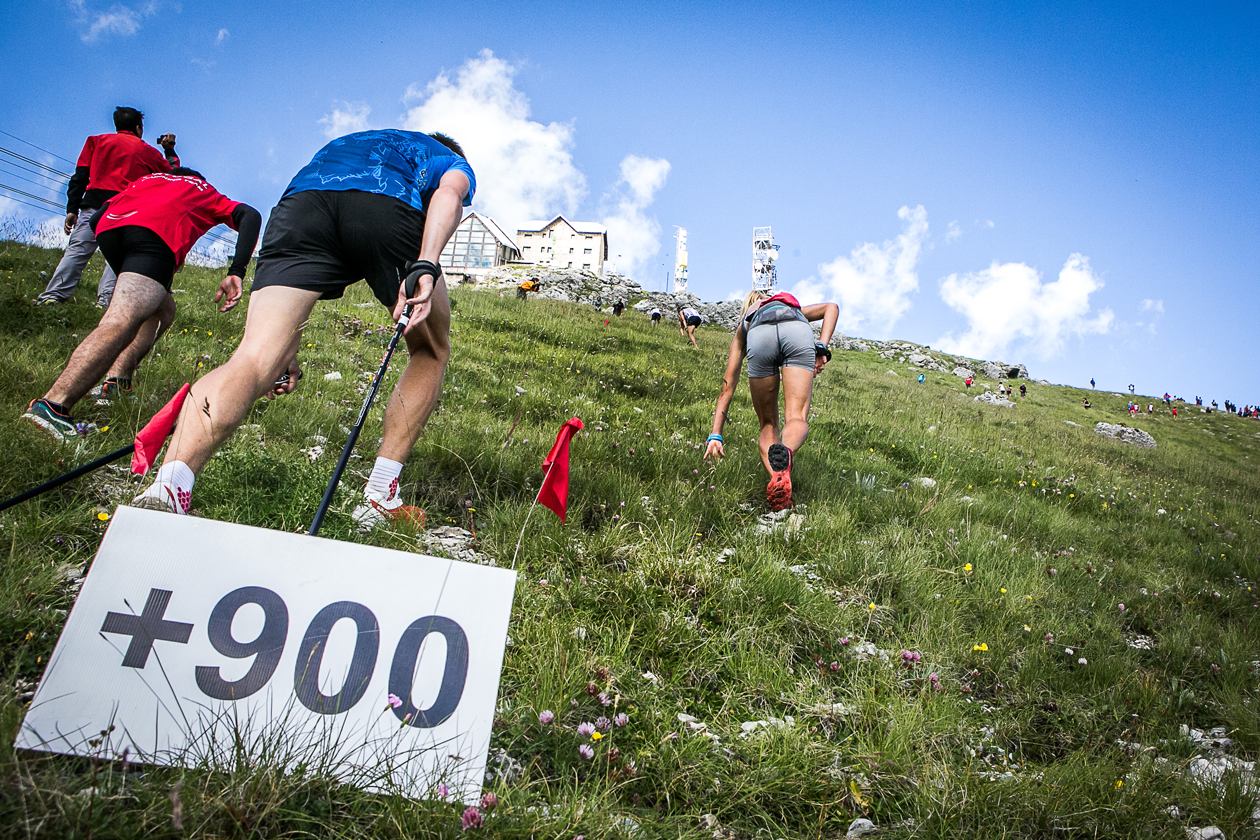 The events kick off with the Gran Sasso Vertical Kilometer® on Friday, August 3 featuring a 3.5 km-long course, 1,000m vertical climb to an altitude of 2,000m. Incredibly, both the 2016 male and female records still stand: 35'46" by Italian Hannes Perkmann and 41'59" by Spaniard Paula Cabrerizo.
The 2016 records for the Sky discipline also remain unbroken at Sunday's Gran Sasso SkyRace® – 21.6 km long with 2,226m vertical climb. The men's record was by Japan's Ruy Ueda in 2h31'03" and, setting the records in both events, was a super-strong Cabrerizo in 3h09'07".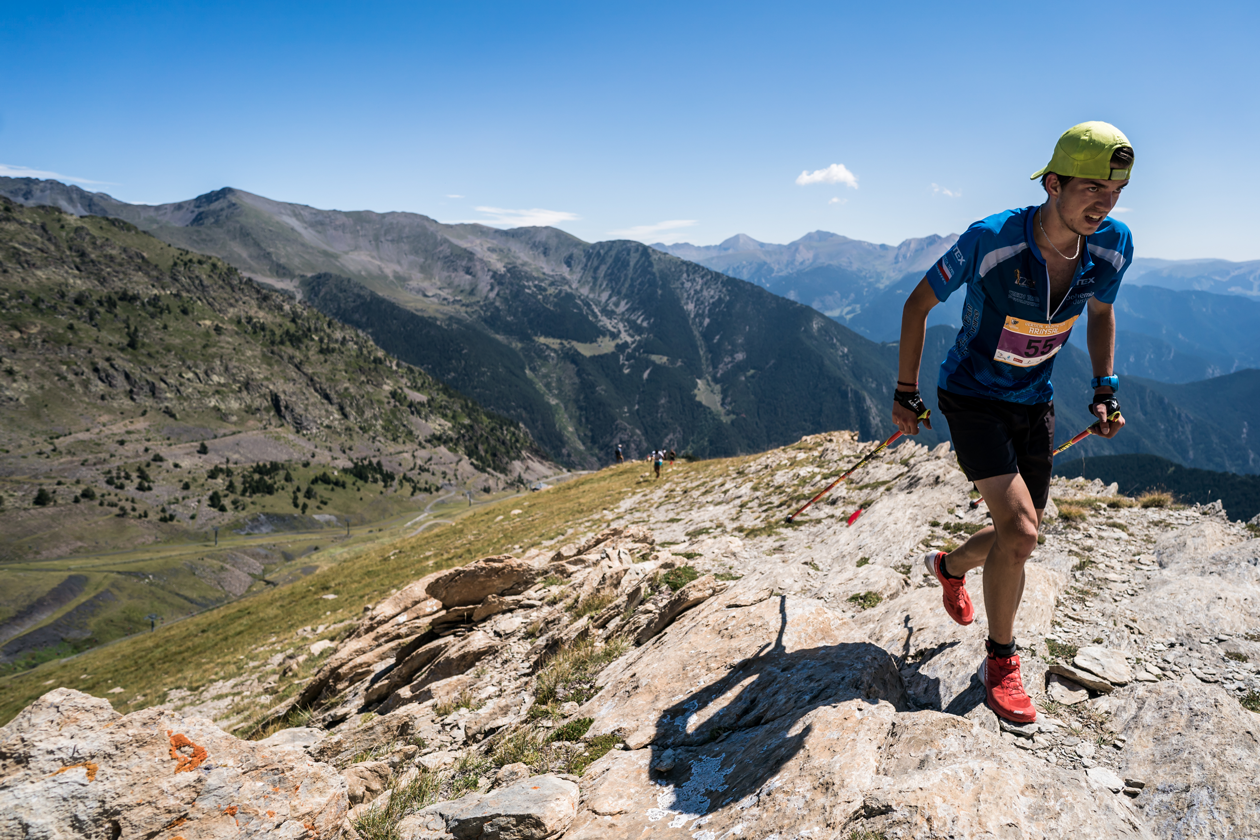 Since the launch of the Youth Skyrunning World Championships here in 2016, the Championships have gone from strength to strength doubling the number of countries participating. The 2017 events in Andorra saw sixteen countries from four continents participate.
Spain dominated most of the categories taking 27 medals overall. Italy placed second with 10 medals and Switzerland third, taking three medals.
Countries competing in the 2017 Youth Skyrunning Championships were: Andorra, Austria, Bulgaria, Czech Republic, France, Greece, Italy, Japan, Peru, Portugal, Romania, South Africa, Spain, Switzerland, UK and USA.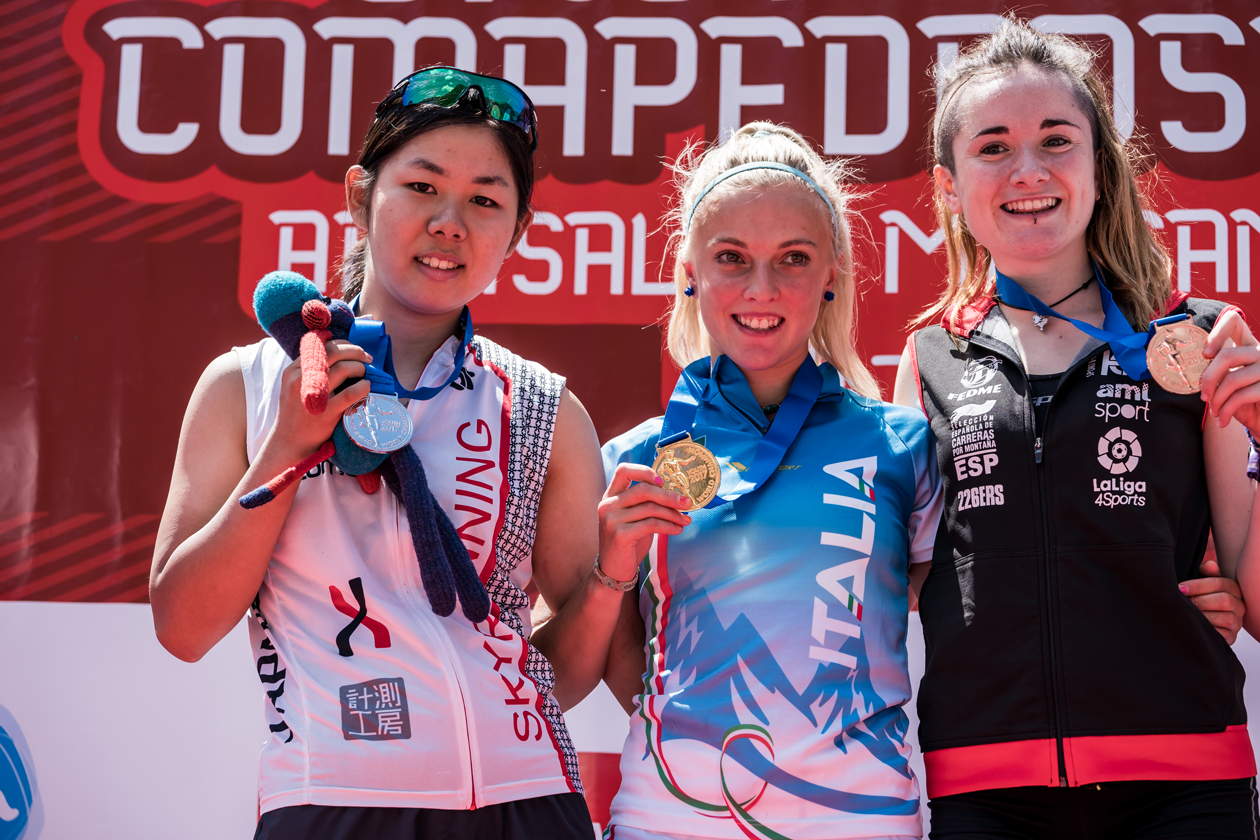 True to the original 2016 vision, the Youth Championships are held annually with a view to developing and promoting the sport for the future. Young skyrunners enjoy the opportunity to get a taste of top level competition and, as often happens, to shine on the international stage.
The event is organised with the support of the Italian Skyrunning Federation (FISKY).
2016 Youth Skyrunning Championships
2017 Youth Skyrunning Championships