Rampigada Vertical
September 9, 2022 – San Domenico di Varzo, Domodossola, Italy
Vertical World Champions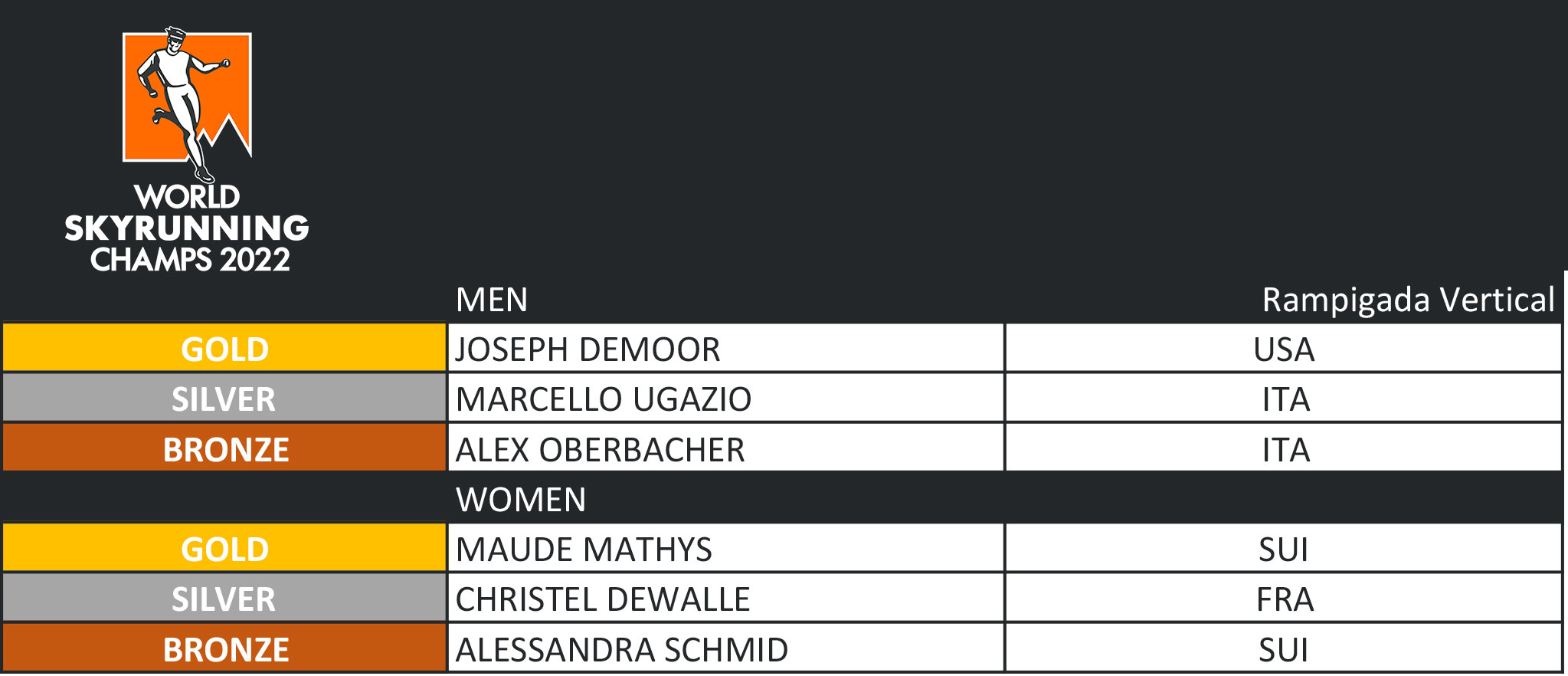 Bettelmatt SkyUltra
September 10, 2022 – Valdo, Domodossola, Italy
SkyUltra World Champions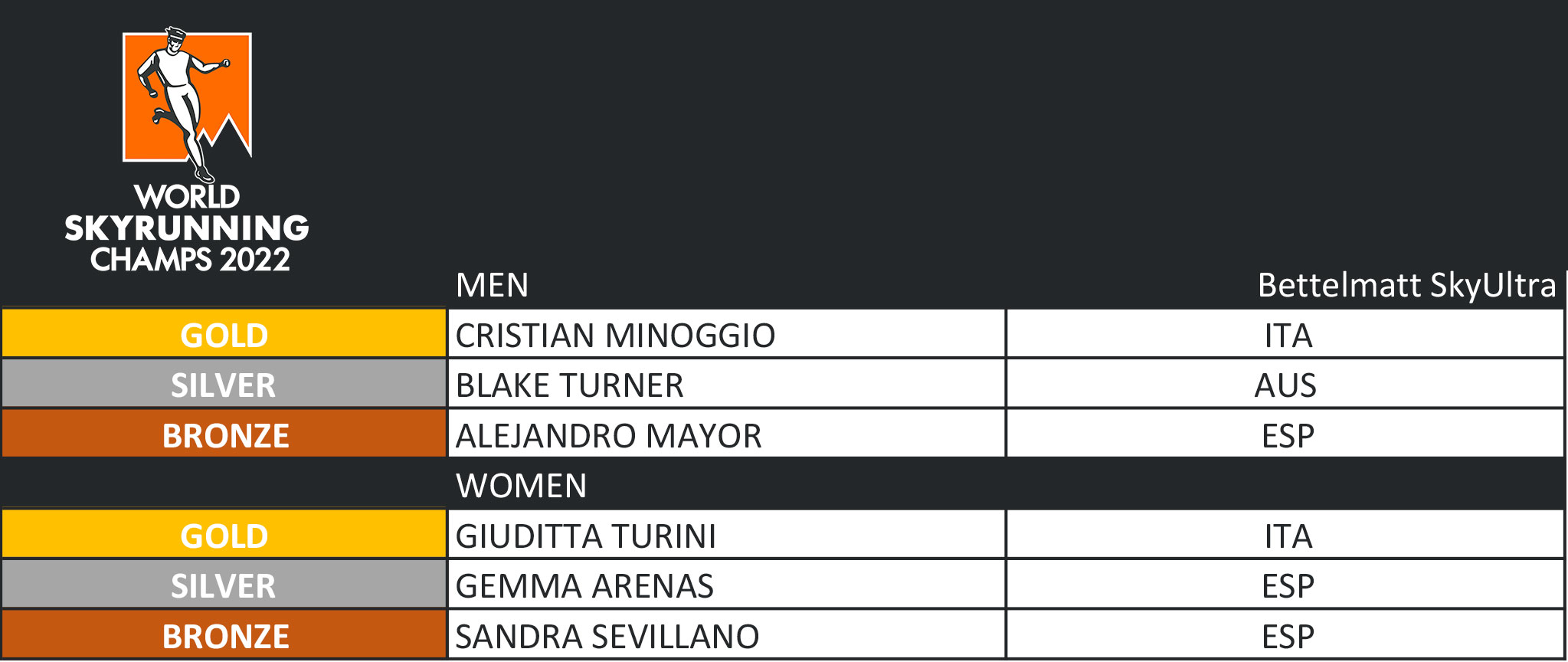 La Veia SkyRace®
September 11, 2022 – Bognanco, Domodossola, Italy
Sky World Champions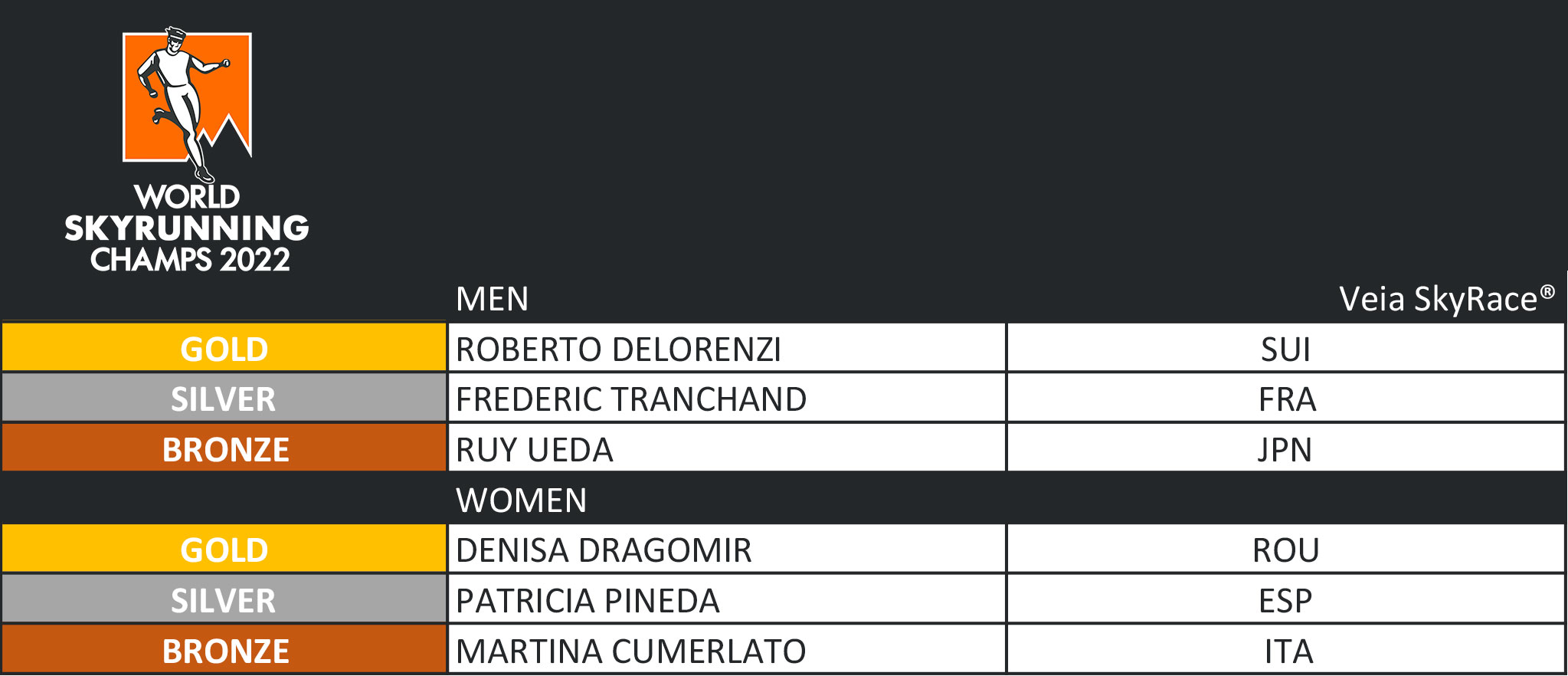 Combined World Champions
The Combined title is based on the results accrued by a runner in both the VERTICAL and SKY disciplines. Each runner's time is compared to the winner's time to determine the value of the time difference. The athlete with the lowest cumulative percentage is declared the Combined Champion.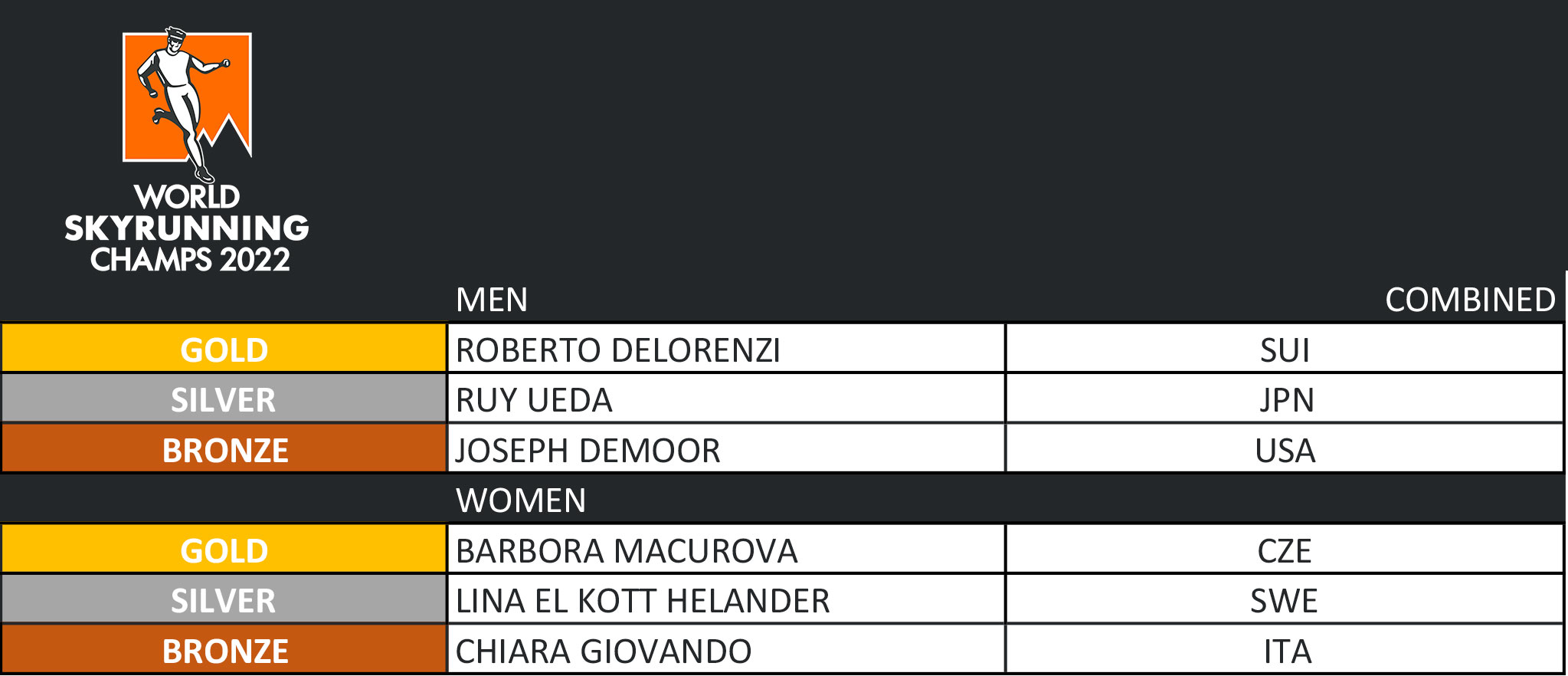 Country Ranking Points (provisional)
The Official Country Team ranking is based on the individual points accrued by the top four athletes (at least one per gender) in each race.