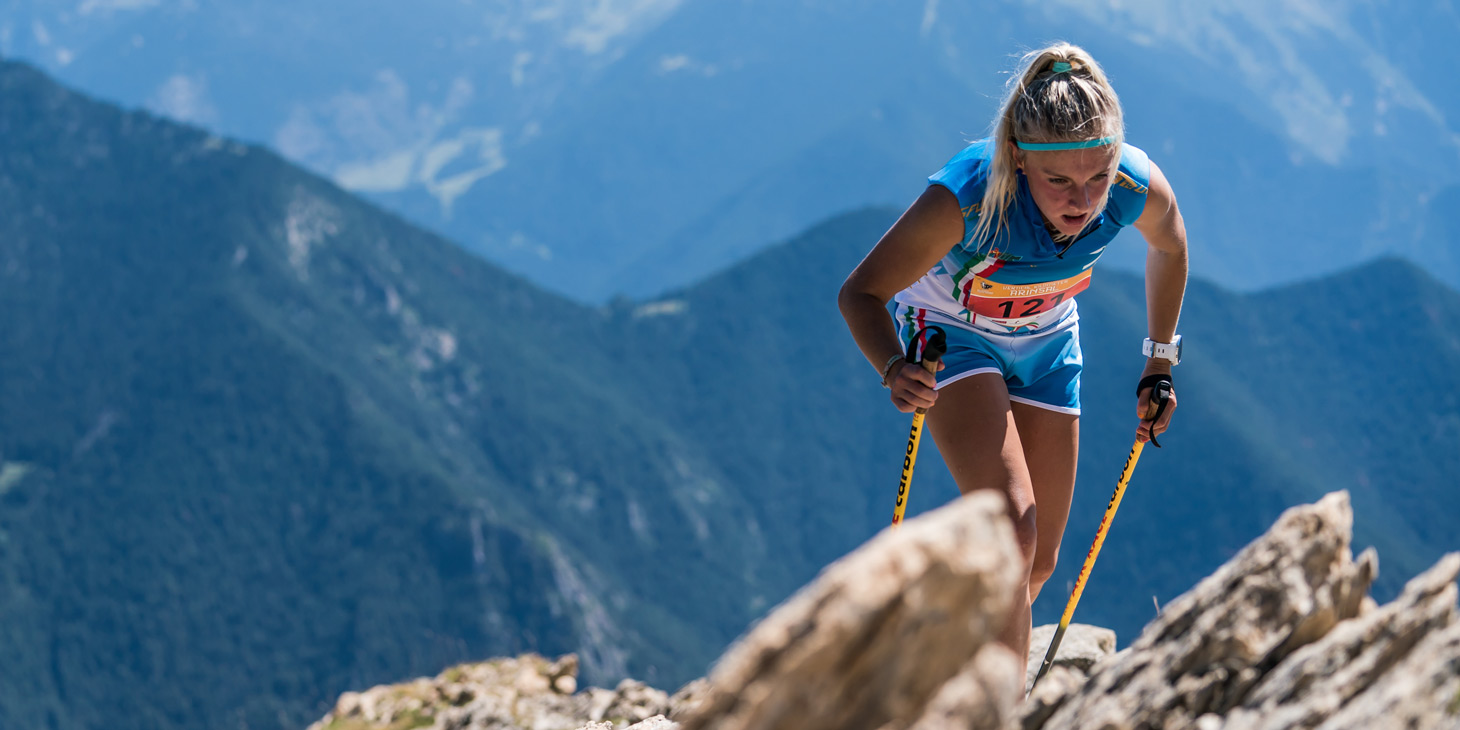 The second edition of the Youth Skyrunning World Championships took place in the Principality of Andorra on July 28 and 30th with double the number of countries participating with respect to last year.
Ninety young skyrunners from 16 countries and four continents aged between 16-23-years took part in the events which kicked off with a Vertical Kilometer® and a specially designed SkyRace® 15 km long.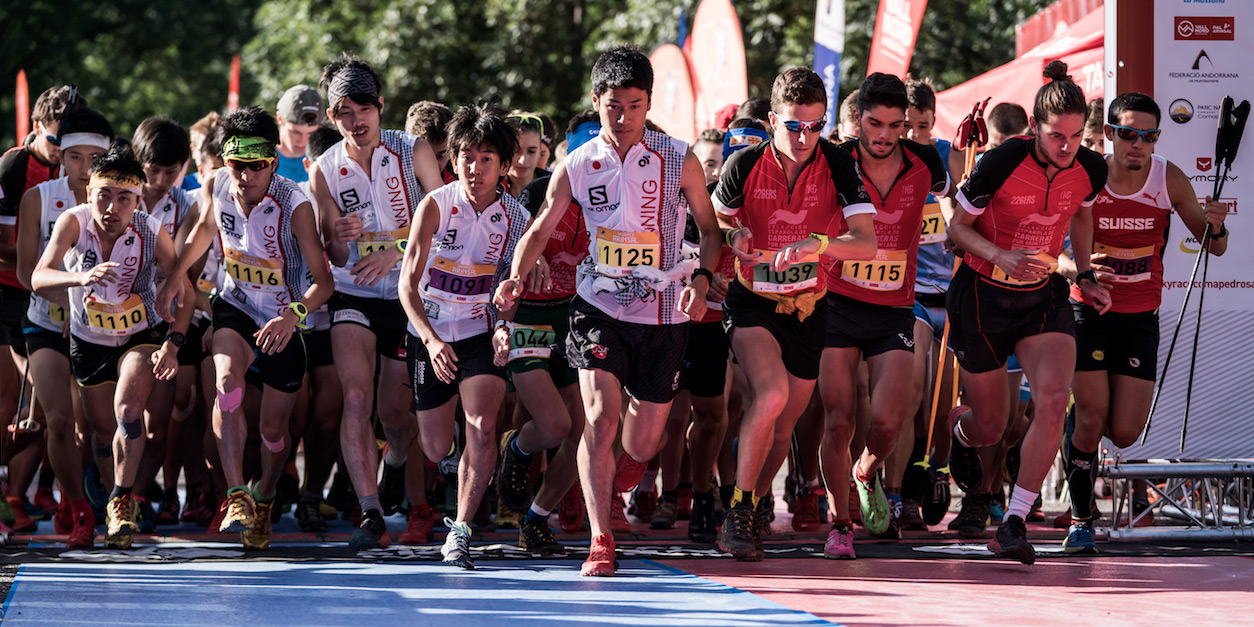 54 medals were at stake, distributed across the three age group categories with a combined title and medals awarded to the best male and female runners competing in both the Vertical Kilometer® and the SkyRace®.
The age categories are: A (16-17 years), B (18-20 years) and U23 (21-23 years).
Spain dominated most of the categories taking 27 medals overall. Italy placed second with 10 medals and Switzerland third, taking three medals. Countries competing in the 2017 Youth Skyrunning Championships were: Andorra, Austria, Bulgaria, Czech Republic, France, Greece, Italy, Japan, Portugal, Peru, Romania, South Africa, Spain, Switzerland, UK and USA.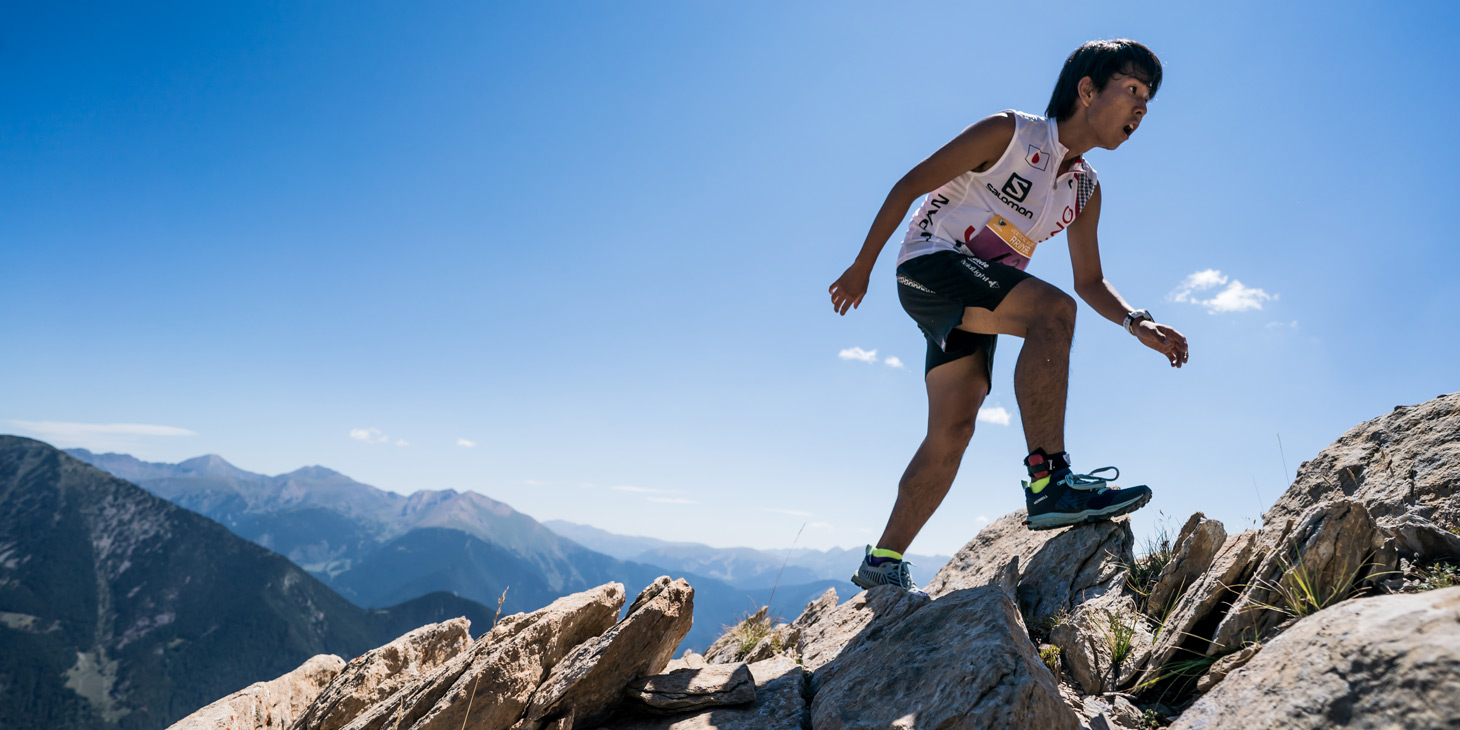 Friday's KV Arinsal – a 3.5 km long Vertical Kilometer® started in the town of Arinsal and finished on the Alt de la Capa at 2,570m altitude. Nineteen-year-old Spaniard Jan Margarit, in the Youth B group, was the overall winner of the KV Arinsal in 38'46", just 4" less than U23 champion Alex Oberbacher from Italy. (Margarit then went on to win Sunday's SkyRace® Comapedrosa in the Migu Run Skyrunner® World Series where he is successfully competing at top level).
Sunday's specially designed Youth Championship course, the SkyRace® Arinsal, was 15 km long with 1,415m vertical climb reaching an altitude of 2,748m at the Pic de les Fonts. Here, twenty- year-old Roberto Delorenzi from Switzerland set a new course record closing in 1h39'52". With this win he also secured the combined title in his category.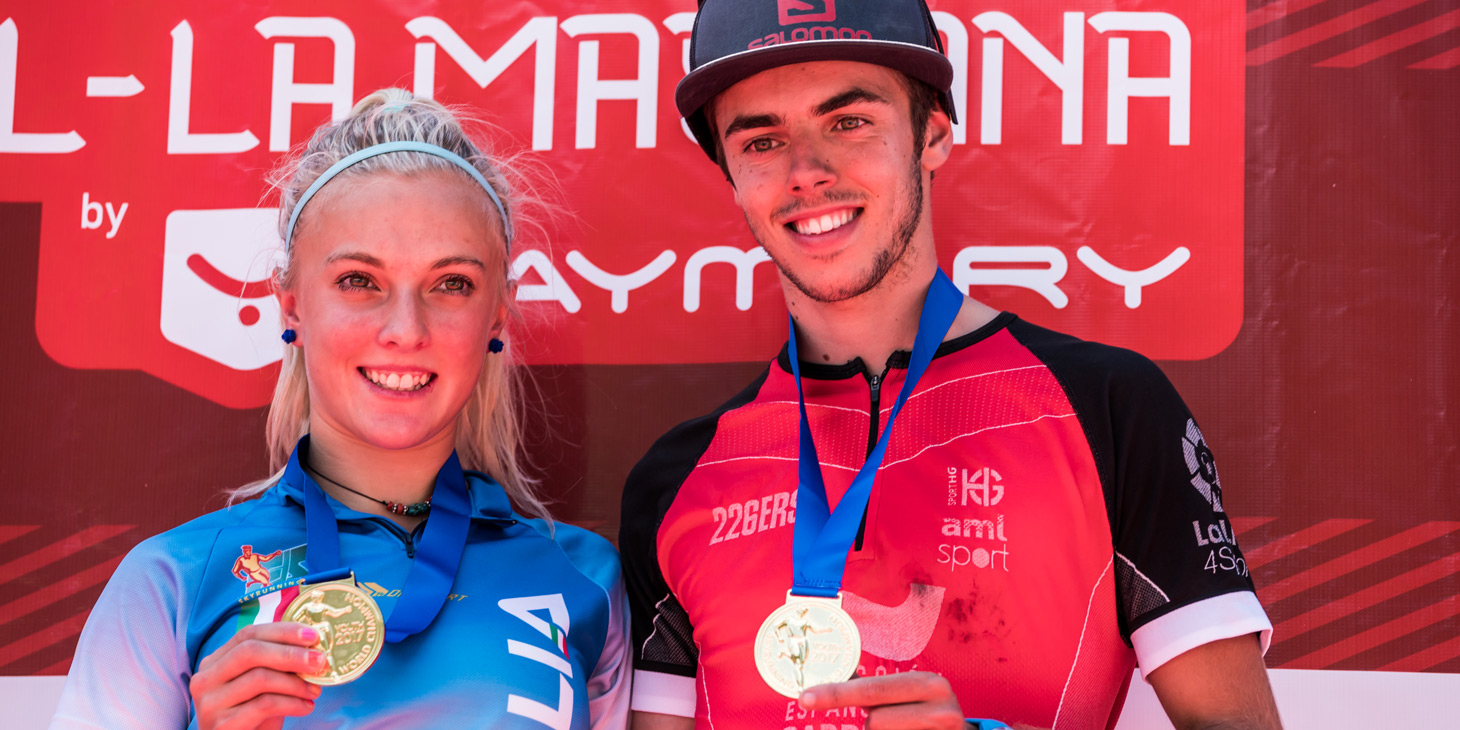 Sharing the stage with some of the world's top athletes competing in the weekend's events, these young skyrunner showed that often, youth is on their side! For many, a promising future unfolds.
Thanks to the local organisers, Ocisport and to the Federaciò Andorrana de Muntanysme (FAM) who hosted the events.
Combined titles
Youth A
Men: Nicolas Molina (ESP)
Women: Andrea Sinfreu (AND)
Youth B
Men: Roberto Delorenzi (SUI)
Women: Irati Zubizarreta (ESP)
U23
Men: Alex Oberbacher (ITA)
Women: Claudia Sabata (ESP)
KV Arinsal
Youth A (16-17 years)
Men: Nicolas Molina (ESP)
Women: Jana Aguilar (ESP)
Youth B (18-20 years)
Men: Jan Margarit (ESP)
Women: Giorgia Felicetti (ITA)
U23 (21-23 years)
Men: Alex Oberbacher (ITA)
Women: Fatima De Diego (ESP)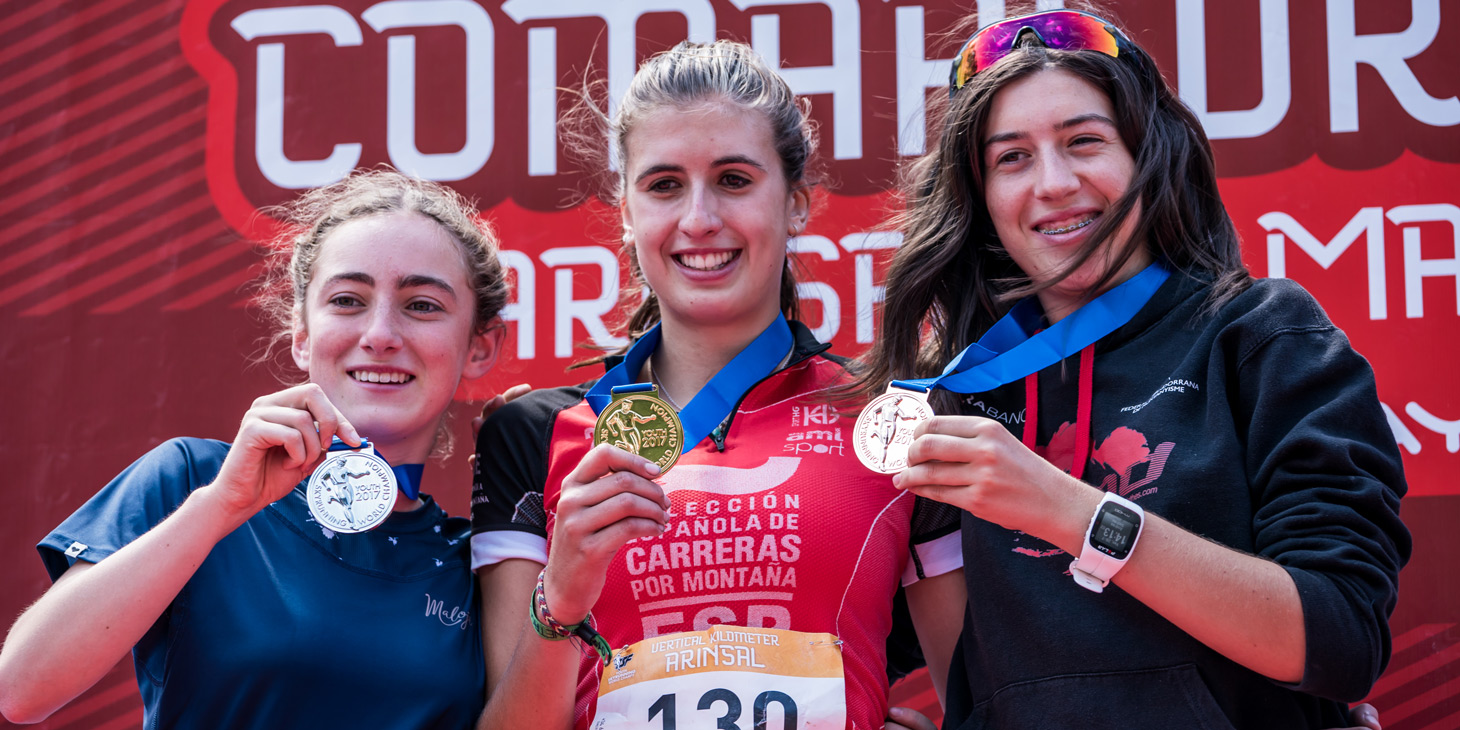 SkyRace® Arinsal
Youth A (16-17 years)
Men: Nicolas Molina (ESP)
Women: Andrea Sinfreu (AND)
Youth B (18-20 years)
Men: Roberto Delorenzi (SUI)
Women: Irati Zubizarreta (ESP)
U23 (21-23 years)
Men: Oriol Cardona (ESP)
Women: Claudia Sabata (ESP)
Further information here
Follow us on Facebook, Twitter and Instagram