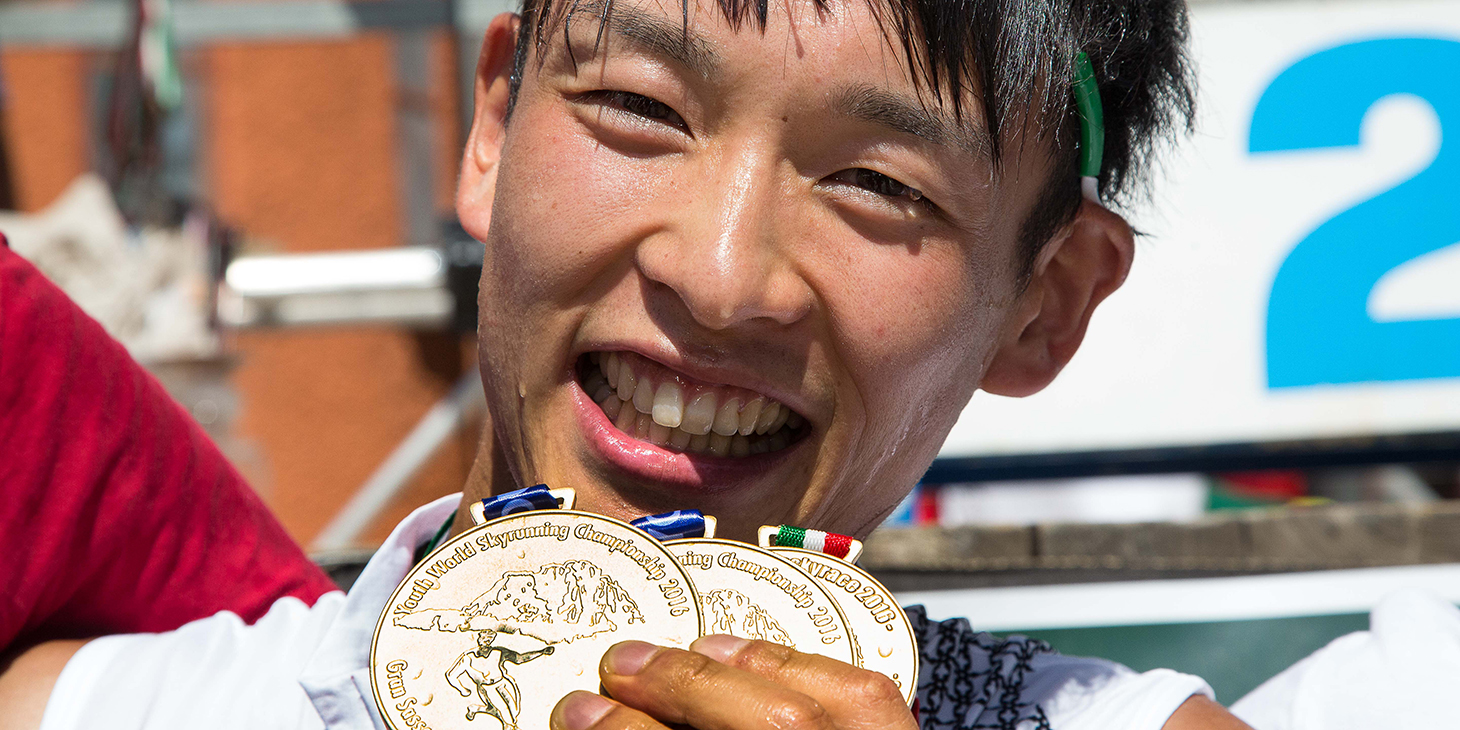 2016 Youth Skyrunning World Championships
Gran Sasso, Aquila, Italy – July 29-31, 2016
The first Youth Skyrunning World Championships kicked off in Italy on July 29 with young skyrunners from eight countries and three continents competing in the two events – Friday's Vertical Kilometer® and Sunday's SkyRace®.
54 medals were distributed in three age group categories plus a combined title was awarded. The age group categories represented were: A (16-17 years), B (18-20 years) and U23 (21-23 years).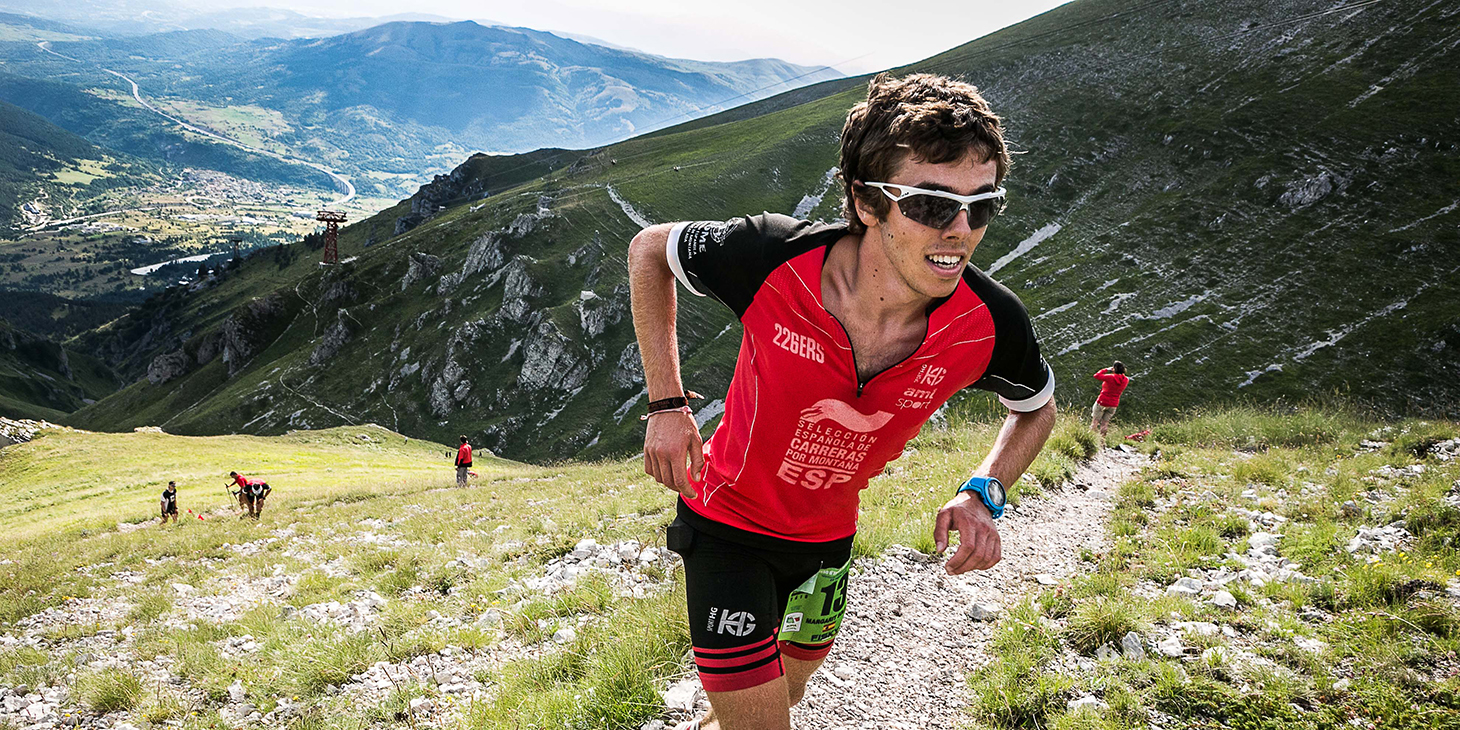 Spain, Czech Republic and Japan took the lion's share of the medals overall with host country Italy in fourth place. However, Italy's gold medal went to rising star, 23-year-old Hannes Perkmann who is already making a name for himself on the international scene after taking a bronze medal in the Buff® Epic Verical Kilometer® at the recent 2016 Skyrunning World Championships in Spain.
Perkmann blew away the competition setting a new course record in 35'46" over the 3.5 km Vertical Kilometer® course which reached 2,000m altitude. The previous record of 36'41" was held by Italian Nadir Maguet set in 2014.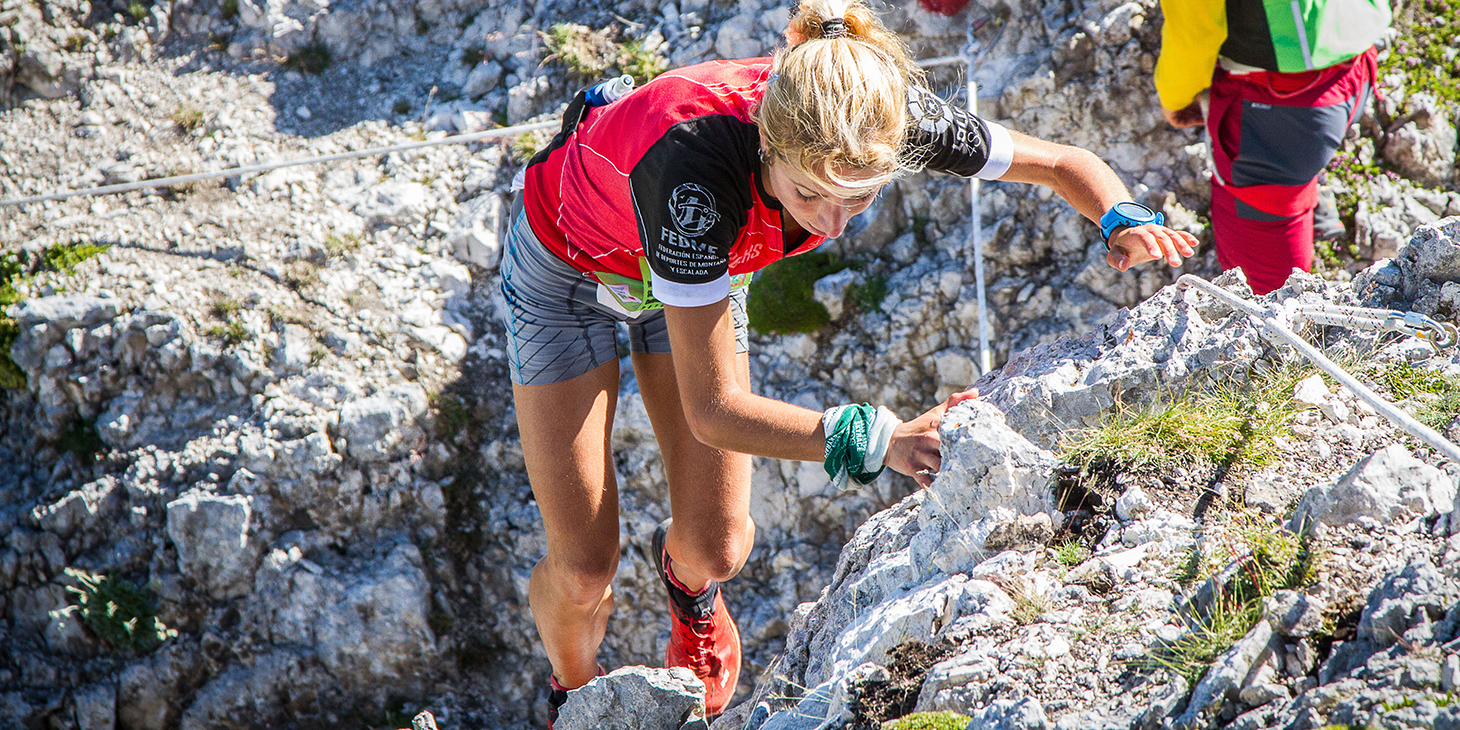 Twenty-two year-old Spaniard Paola Cabrerizo was the star of the show, smashing the standing women's record by an incredible 2'44" summiting in 41'59". Cabrerizo is also well-known internationally as 2015 European Vertical Kilometer® Champion and came 4th in the recent World Championships.
Not only did she take the gold in the Vertical here, she also clinched Sunday's SkyRace® – 21.6 km with 2,226m vertical climb in 3h09'07". Second was Japan's Takako Takamura, third, Barbora Koznarova from the Czech Republic.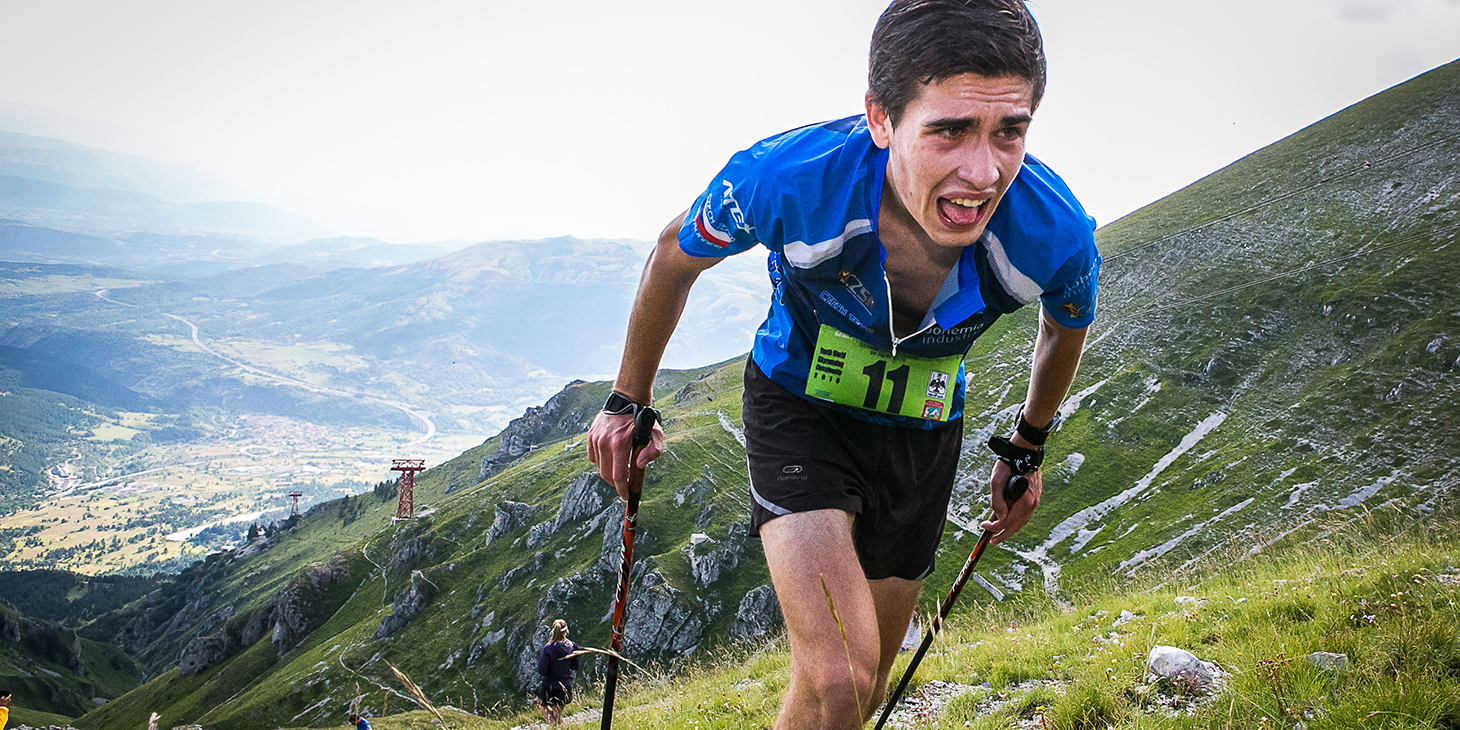 In the SkyRace®, Japan took the gold for the men, with Ruy Ueda who closed in 2h31'03" securing him the Combined title. Second was Tomas Lichy, Czech Republic and Eddj Nani for Italy.
A new page in skyrunning history marks the first successful Youth Skyrunning World Championships. In the future, these will be held annually in different countries with a view to developing and promoting the sport and to highlight young skyrunners, giving them an opportunity to shine on the international stage. In this first edition, strong and numerous teams from Japan, Spain and Czech Republic participated totalling representatives from eight nations.
Thanks to the local organisers, Gran Sasso SkyRace® and to the Italian Skyrunning Federation, (FISKY), for sustaining this first initiative.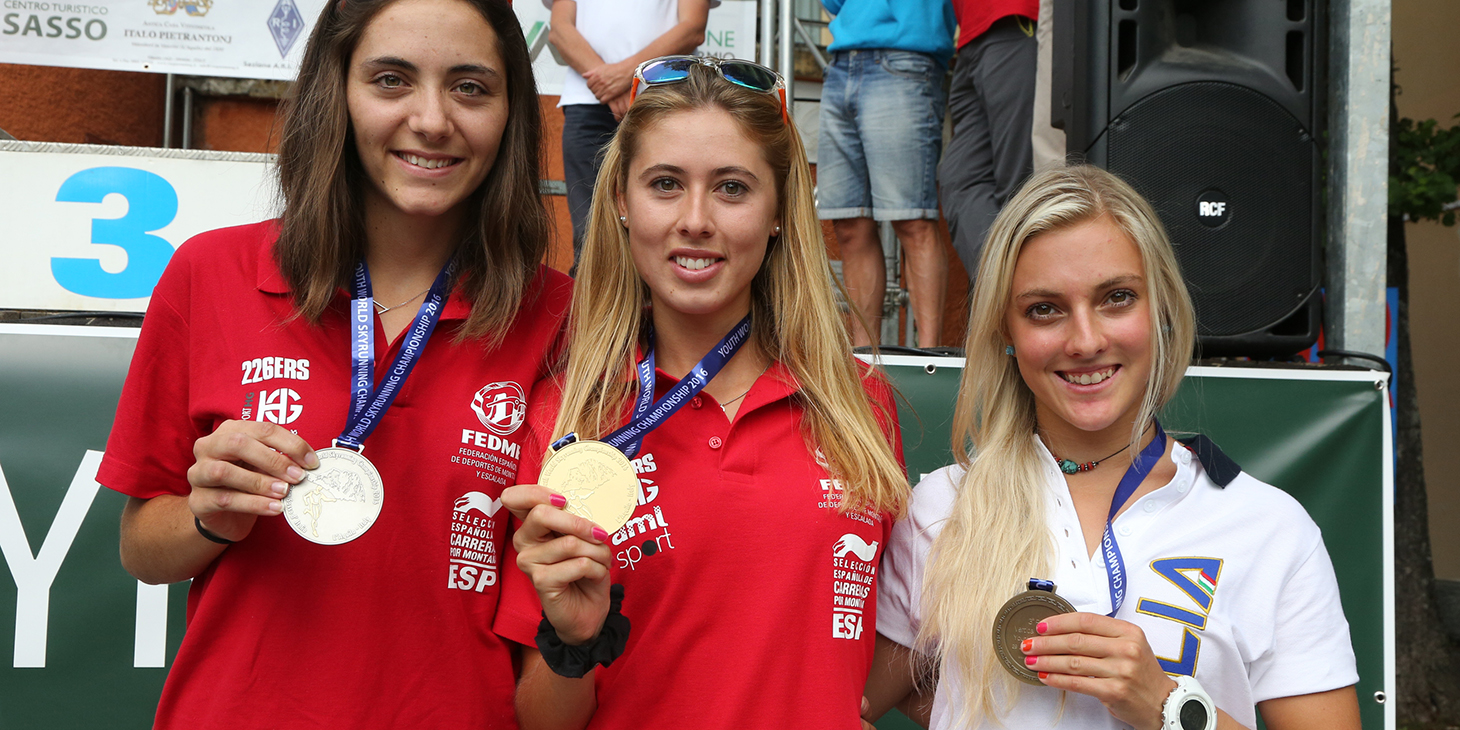 Click here for Medal Count
Combined titles
Men: Ruy Ueda (JAP)
Women: Paula Cabrerizo (ESP)
Gran Sasso Vertical Kilometer®
Overall
Men: Hannes Perkmann (ITA)
Women: Paula Caberizo (ESP)
U23 (21-23 years)
Men: Ruy Ueda (JAP)
Women: Paula Cabrerizo (ESP)
Youth A (16-17 years)
Men: Nicolas Molina (ESP)
Women: Jana Aguilar (ESP)
Youth B (18-20 years)
Men: Jan Margarit (ESP)
Women: Laia Aguilar (ESP)
Gran Sasso SkyRace®
Overall
Men: Ruy Ueda (JAP)
Women: Paula Cabrerizo (ESP)
U23 (21-23 years)
Men: Ruy Ueda (JAP)
Women: Paula Cabrerizo (ESP)
Youth A (16-17 years)
Men: Nicolas Molina (ESP)
Women: Jana Aguilar (ESP)
Youth B (18-20 years)
Men: Jan Margarit (ESP)
Women: Laia Aguilar (ESP)
Further information here