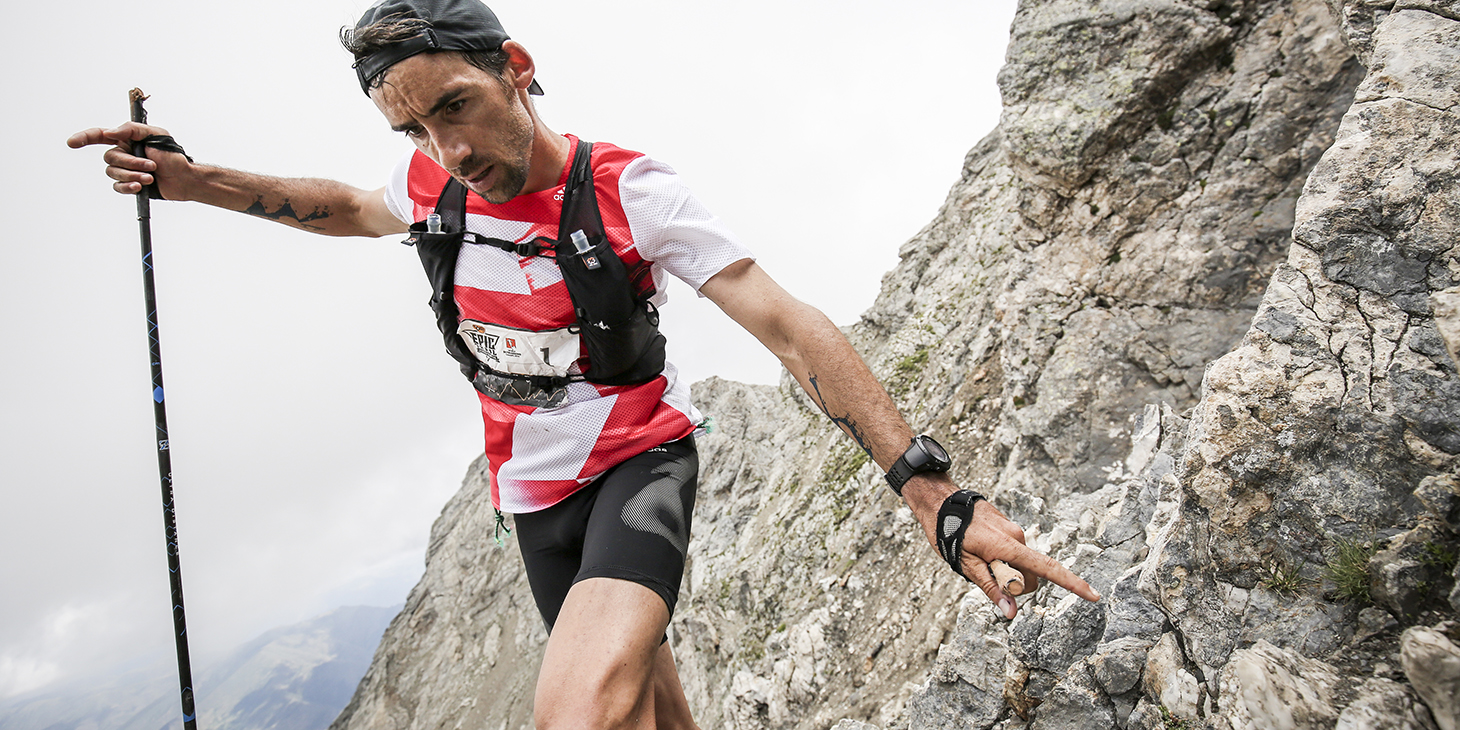 Spain's Luis Alberto Hernando, for the second time in his career, is crowned Ultra World Champion at the Buff Epic 105K which took place today in the Spanish Pyrenees. Queen of the Ultra is Frenchwoman Caroline Chaverot who finished an incredible 10th overall and beat the previous men's record by 25'.
Closing an intensive weekend of events at the 2016 Skyrunning World Championships, 40 countries took part in the Vertical, Sky and Ultra races. The BUFF® EPIC TRAIL 105KM, with a gruelling 8,000m climb and a maximum gradient of 56%, is as tough as they come, but the strong competition made for fast racing.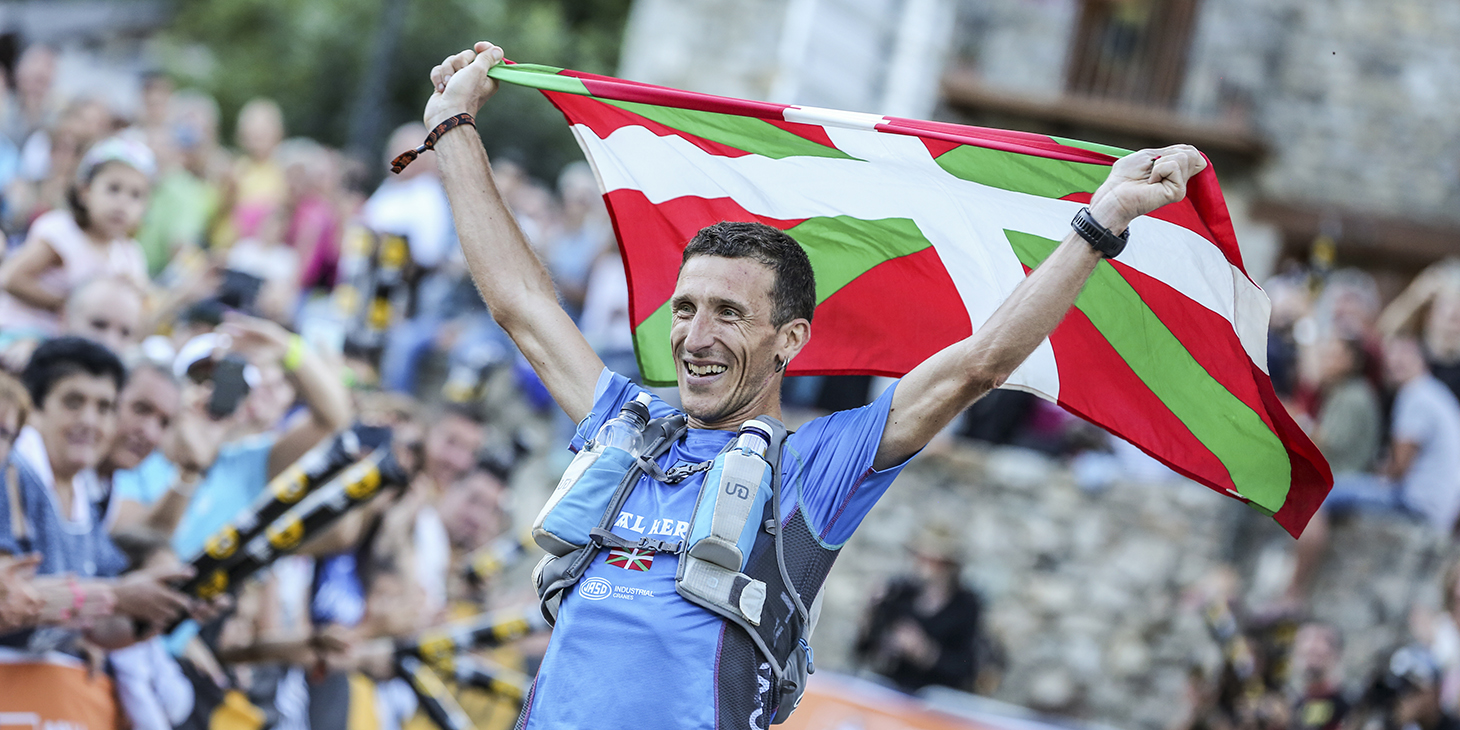 Early on, Hernando kept to the back of the men's race led by Briton Andy Symonds, tailed by Russian Dmitry Mityaev and Frenchman Vivien Reynaud. At 27 km, Hernando took the lead and raced strongly, alone, to a 12h53' finish, breaking the course record by a remarkable 2h07'. Symonds held second place to the end, closing in 13h25'41" and third place went to Spaniard Javier Dominguez in 13h38'04.
Hernando commented, "Looking at the distance and climb, the race was more technical than I like, especially the downhill. At 38, there are many young athletes out there, springing up from nowhere and really pushing me. I'm really happy with the result with respect to 2014 as the competition is much stronger!"
It was clear also in the women's race that Caroline Chaverot would be unchallenged. The winning trio was set at 45 km into the race with Chaverot leading 20' over Spaniard Eva Moreda and Briton Jasmin Paris. Maud Gobert, one of the race favourites was injured after 40 km but bravely pushed herself to finish fourth while 2015 race winner Nuria Picas was forced to retire early in the race after a fall.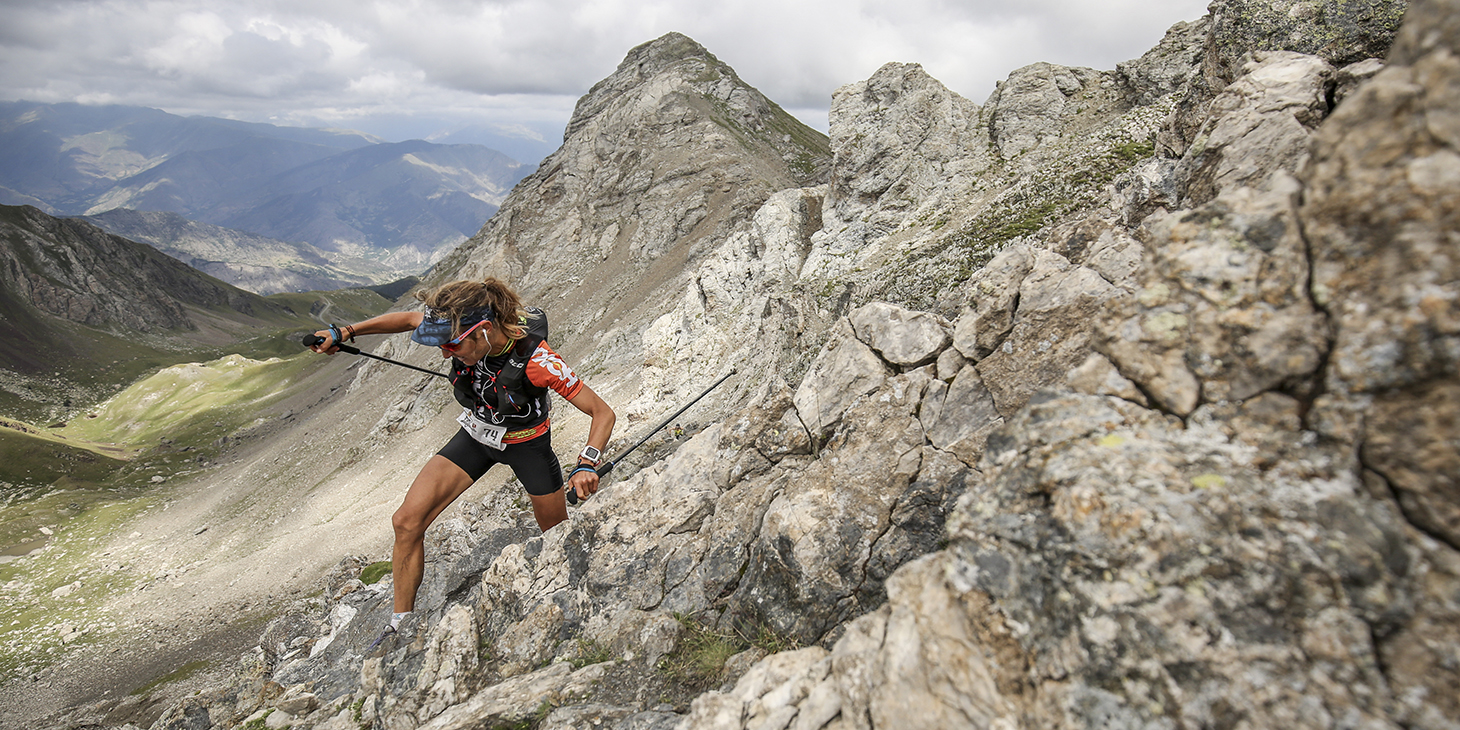 "I trained hard for this event," said Chaverot who is an accomplished Ultra runner, but new to skyrunning. "I came here in the winter to check out the course but there was too much snow! The last 42 km were the hardest with tough ascents and downhills. I felt good throughout and pressed hard on the uphill where I felt more confident. I'm thrilled with the result!"
World Champion titles for the Vertical, Sky and Ultra disciplines were awarded together with the Combined title. A total of twenty-seven medals and a €20,000 prize purse were awarded here today. The Country Ranking is based on the best results of three men and one woman.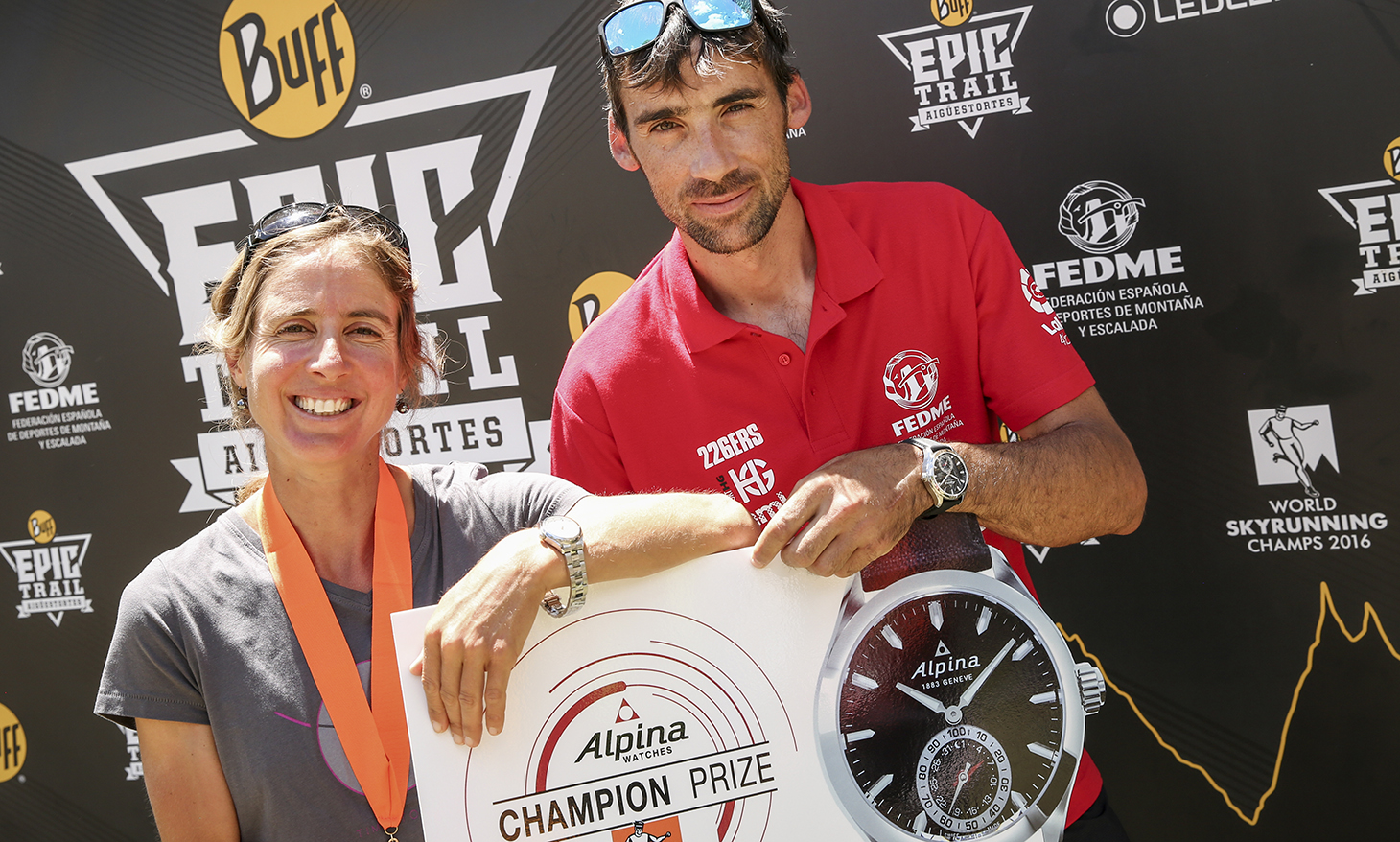 Alpina Watches, 2016 Skyrunning World Championships Official Timekeeper, presented the Ultra World Champions Luis Alberto Hernando and Caroline Chaverot with an Alpina Horological Smartwatches each. Six of these prestigious watches were awarded overall to the World Champions across the three disciplines, Vertical, Sky and Ultra.
WADA anti-doping tests were carried out at all three of the Championships events, managed by FEDME, the Spanish Mountain Sports Federation and ISF member for Spain. The first male and female winners and six random competitors were selected over the three events.
"We're thrilled with the overall success of the events with runners from 40 nations and eight different countries on the podiums," commented Marino Giacometti, President of the International Skyrunning Federation. "Considering the severe technical challenge of the courses, the level was extremely high as you can see from the results. Our congratulations to Buff and Ocisport for the flawless organisation and the splendid Vall de Boi for hosting the events".
In conclusion, a much anticipated event closed with smiles all-round. The competition is stronger, the athletes are younger, new countries are excelling. Skyrunning is on an upward climb and there's no stopping it. Less cloud. More Sky!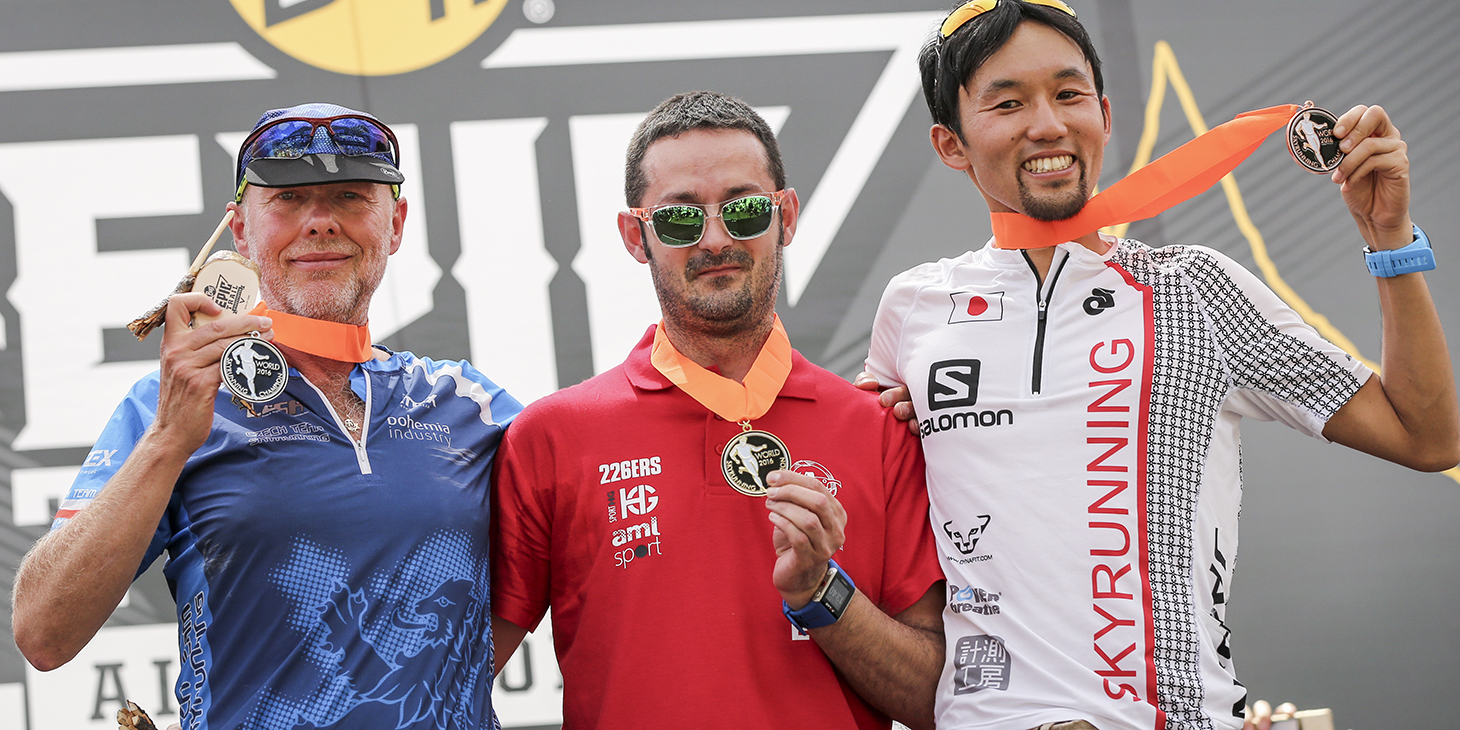 Skyrunning World Championships National Ranking
Spain – 690 points
Czech Republic – 660 points
Japan – 620 points
Portugal – 592 points
Italy – 234 points
BUFF® EPIC TRAIL 105K results
Men
Luis Alberto Hernando (ESP) – 12:53:42
Andy Symonds (GBR) – 13:25:41
Javier Dominguez Ledo (ESP) – 13:38:04
Manuel Anguita Bayo (ESP) – 13:45:04
Zdenek Kriz (CZE) 14:00:00
Women
Caroline Chaverot (FRA) – 14:41:07
Eva Moreda (ESP) – 15:50:01
Jasmin Paris (GBR) – 15:58:15″
Maud Gobert (FRA) – 16:29:51
Fernanda Maciel (BRA) – 16:58:18
Check out details of the three World Championship courses here.
Subscribe to our newsletter for updates and follow us on Facebook, Twitter and Instagram.