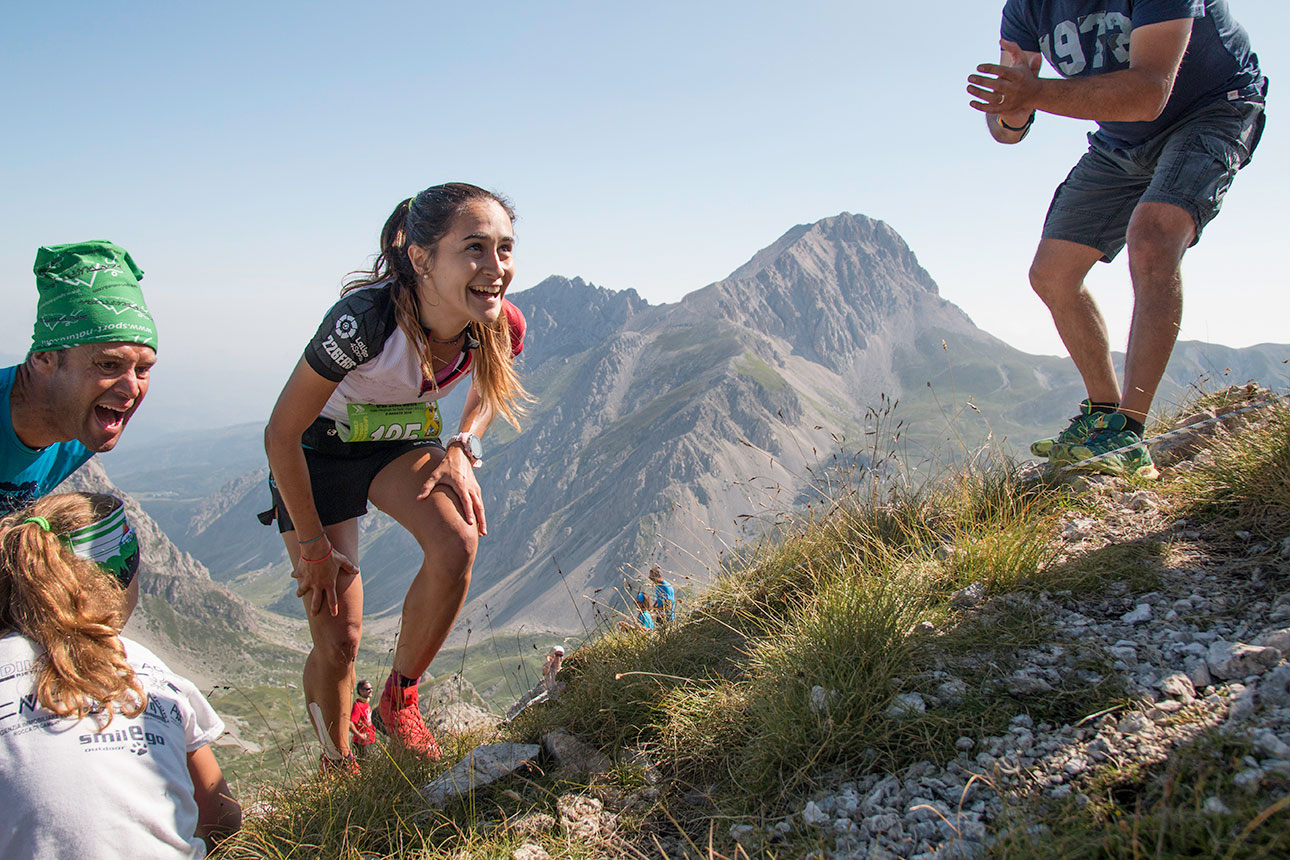 For the third year running Spain came out on top at the Youth Skyrunning World Championships held in L'Aquila, Italy between August 3-5. Eleven countries out of the 18 participating took home medals.
The future of skyrunning unfolded as 128 runners aged between 16 to 23 ran two races for the individual age categories and the combined title. The Gran Sasso Vertical Kilometer® and Gran Sasso SkyRace® hosted the events for the second year since the Championships began here in 2016.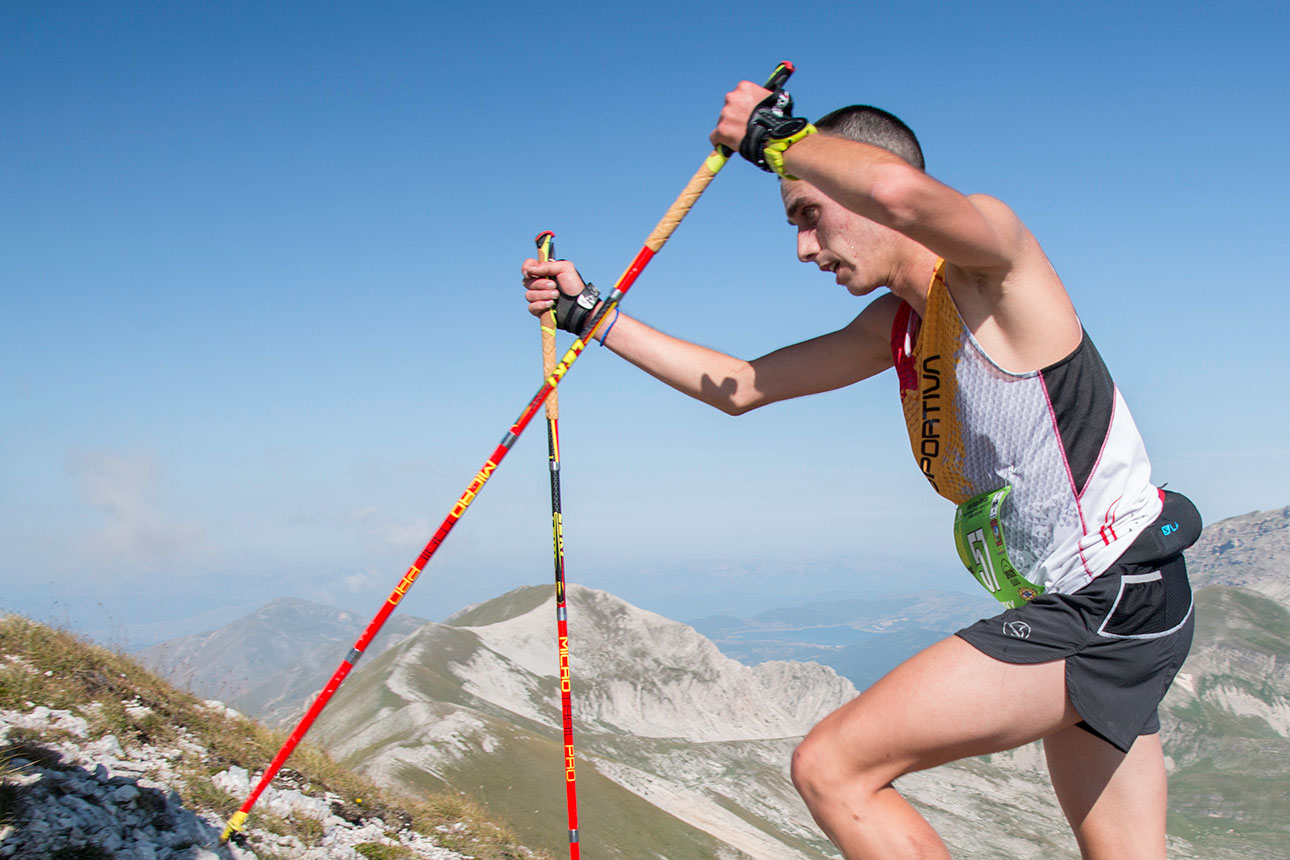 Spain again took the lion's share with 12 medals – eight gold and four silver, but Switzerland and Italy battled fiercely conquering eight and 11 medals respectively.
The competition was tougher than ever with six countries winning at least one gold medal, underlining the growing success of this initiative.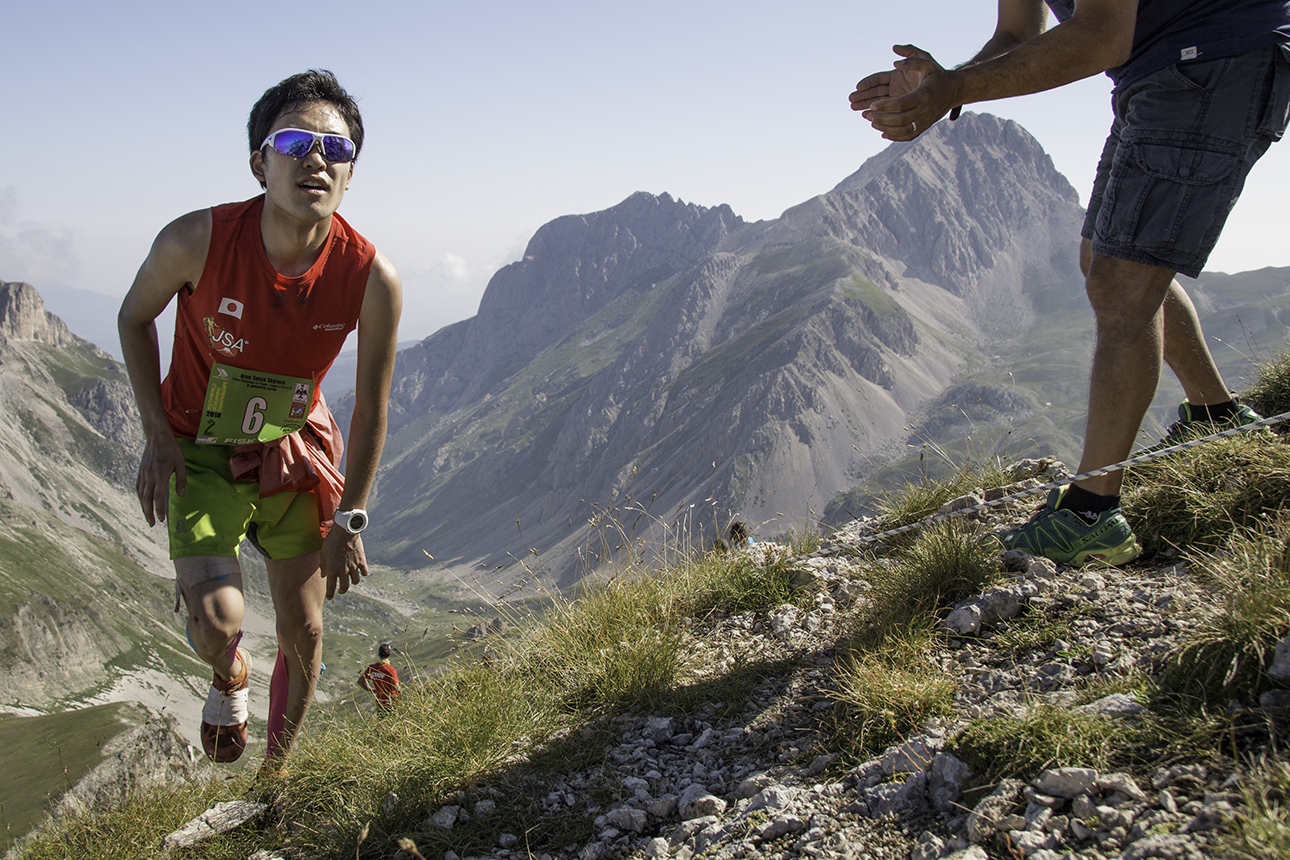 Friday's Gran Sasso Vertical Kilometer® was an arduous 1,000m vertical climb on a short steep 3.5 km course reaching Campo Imperatore at 2,136m altitude The VK overall winner was Spaniard Daniel Osanz, who summited in 36'29" leaving the record to Italian Hannes Perkmann, who won the race and gold medal in 2016. The women's race was won by American Sofia Sanchez in 46'45", again, short of the standing record by Spaniard Paula Cabrerizo.
Sunday's Gran Sasso Skyrace was over a 22.6 km long course with 2,216m vertical climb topping out at 2,533m on Pizzo Cefalone put the future skyrunning champions to the test.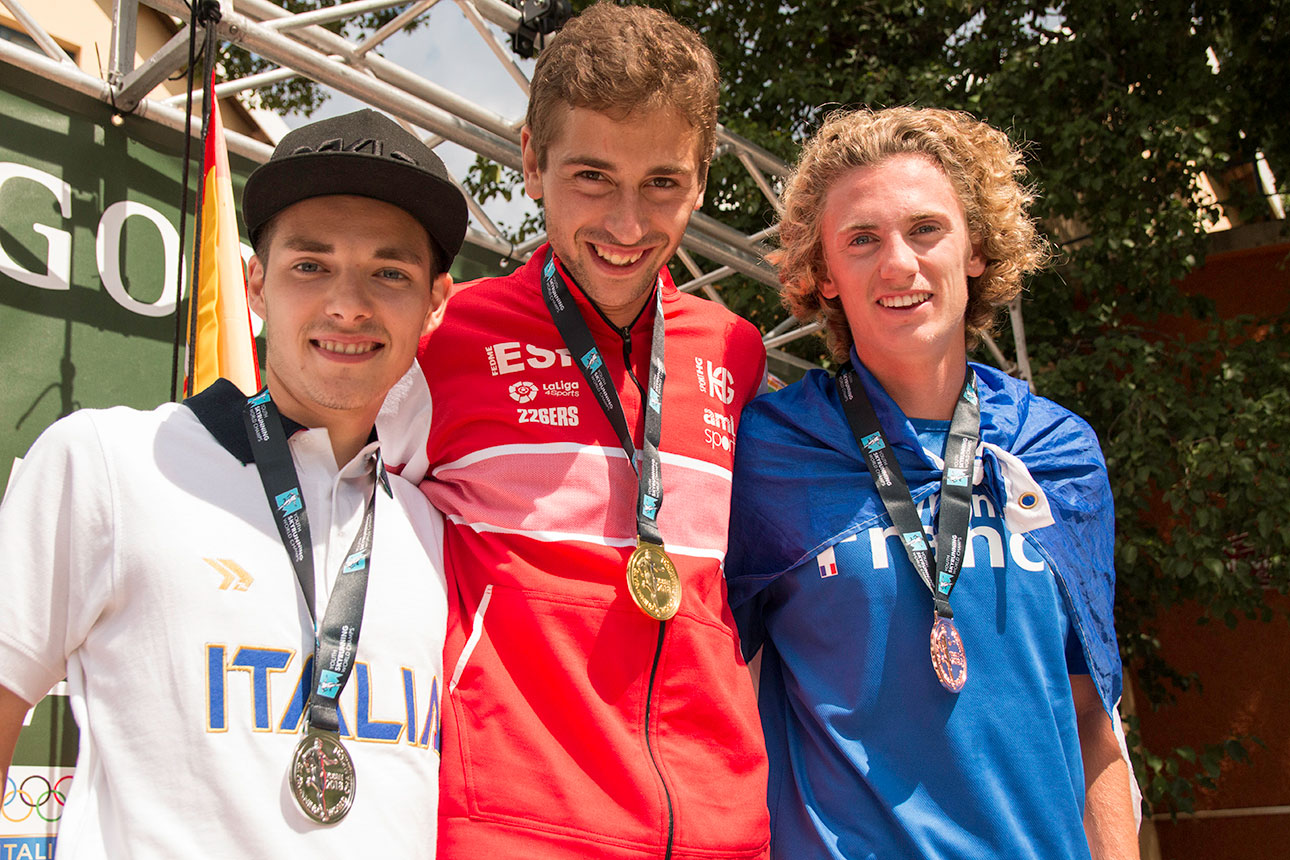 As in the 2017 Championships held in Andorra, the winner of the SkyRace® was Swiss. This time it was Pascal Buchs to come up victorious with a time of 2h28'57", three minutes faster than last year's World Champion Roberto Delorenzi. 2017 gold medalist Claudia Sabata Font from Spain closed in 3h04'28" with an incredible 15' lead, a star in the making.
The categories represented were: Youth A (16-17 years), Youth B (18-20 years) and U23 (21-23 years).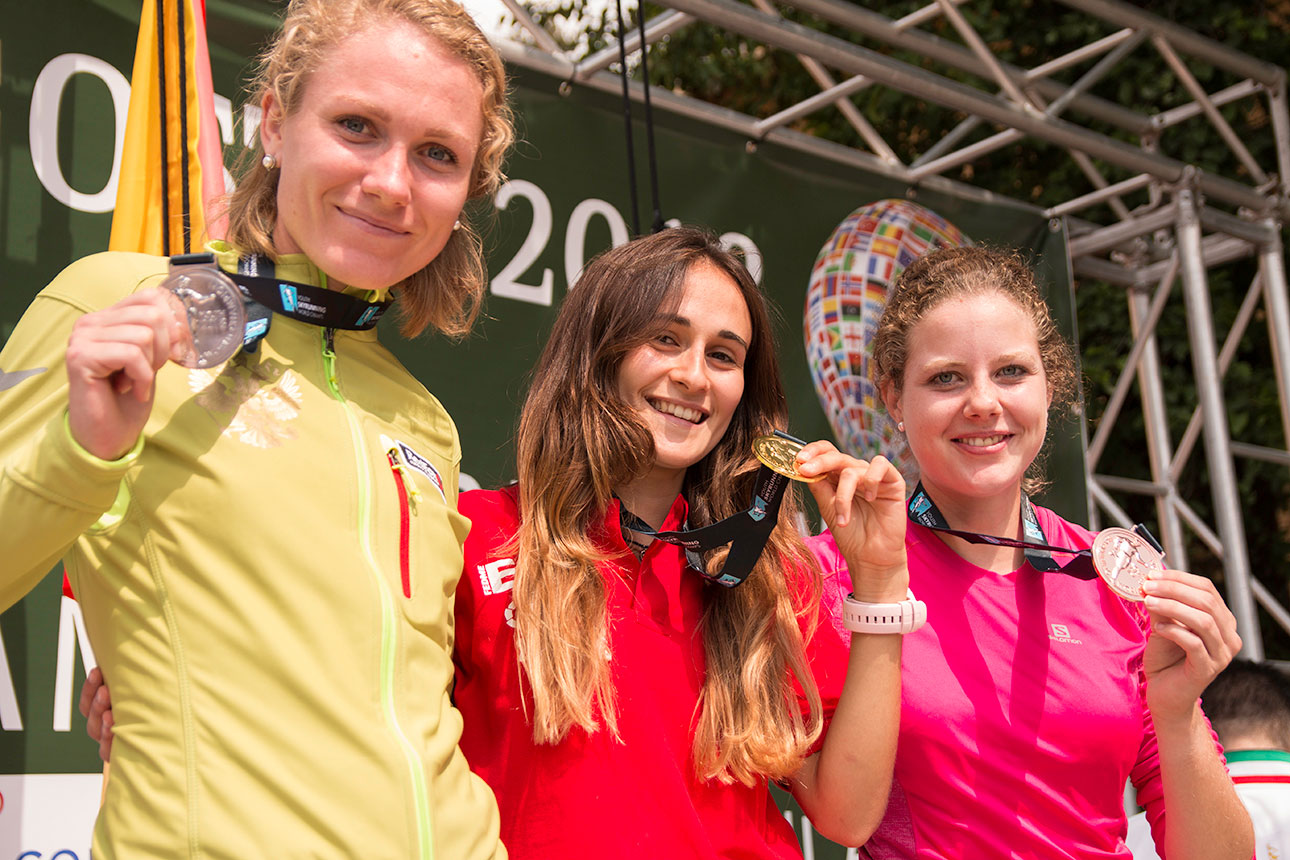 Eighteen countries were represented this year, an increase of five with respect to last year: Andorra, Brazil, Bulgaria, Czech Republic, France, United Kingdom, Greece, Hungary, Iran, Japan, Norway, Poland, Portugal, Russia, Spain, Sweden, Switzerland and USA.
Thanks to the Italian Skyrunning Federation (FISKY) who organized and supported the event.
Combined titles
Youth A
Men: Ryonosuke Ohmi (JPN)
Women: Laia Gonfaus (ESP)
Youth B
Men: Daniel Osanz (ESP)
Women: Cecilia Basso (ITA)
U23
Men: Pascal Buchs (SUI)
Women: Claudia Sabata (ESP)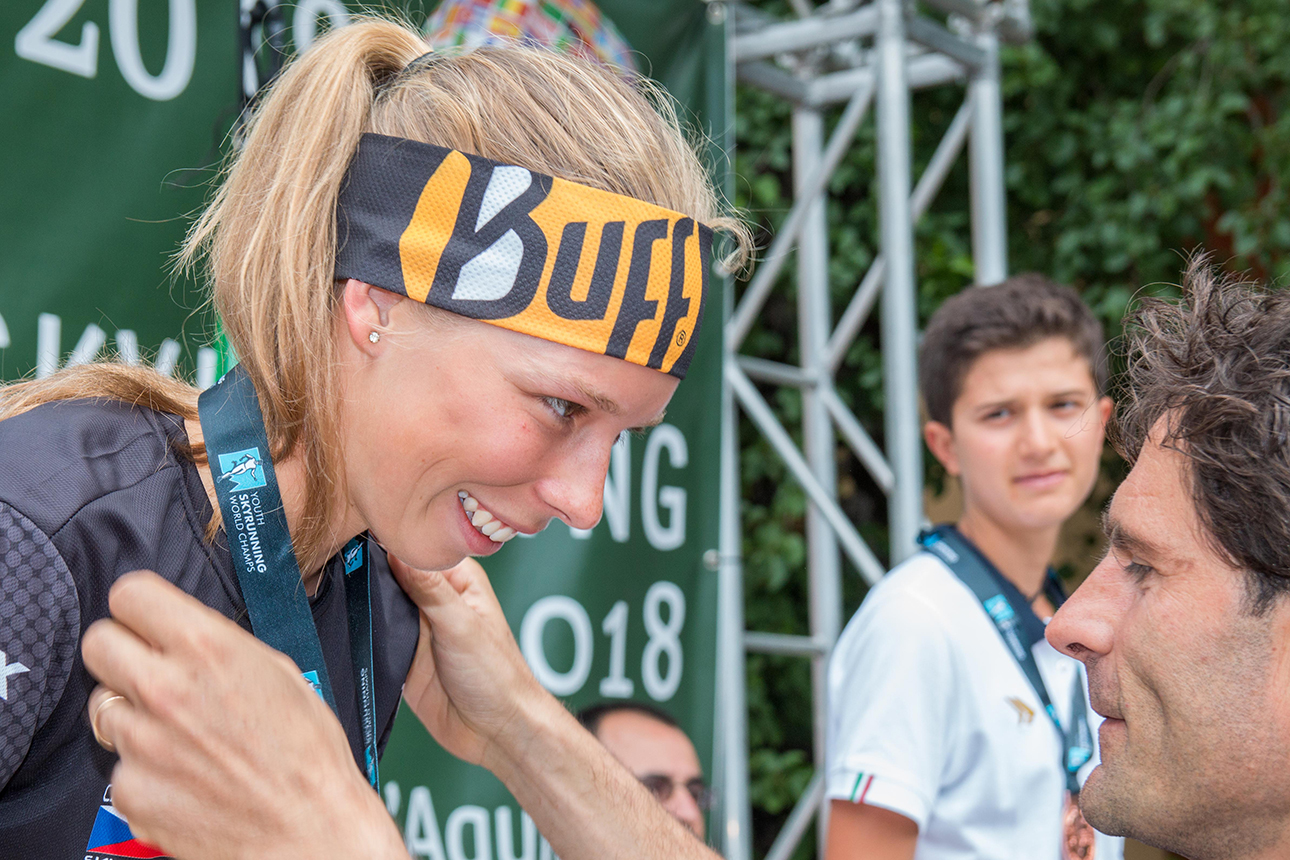 Gran Sasso Vertical Kilometer®
Youth A (16-17 years)
Men: Vincent Trouiller (FRA)
Women: Laia Gonfaus (ESP)
Youth B (18-20 years)
Men: Daniel Osanz (ESP)
Women: Sofia Sanchez (USA)
U23 (21-23 years)
Men: Roberto Delorenzi (SUI)
Women: Alessandra Schmidt (SUI)
Gran Sasso SkyRace®
Youth A (16-17 years)
Men: Ryonosuke Ohmi (JPN)
Women: Laia Gonfaus (ESP)
Youth B (18-20 years)
Men: Daniel Osanz (ESP)
Women: Cecilia Basso (ITA)
U23 (21-23 years)
Men: Pascal Buchs (SUI)
Women: Claudia Sabata (ESP)
2017 Youth Skyrunning Championships
2016 Youth Skyrunning Championships
Follow us on Facebook