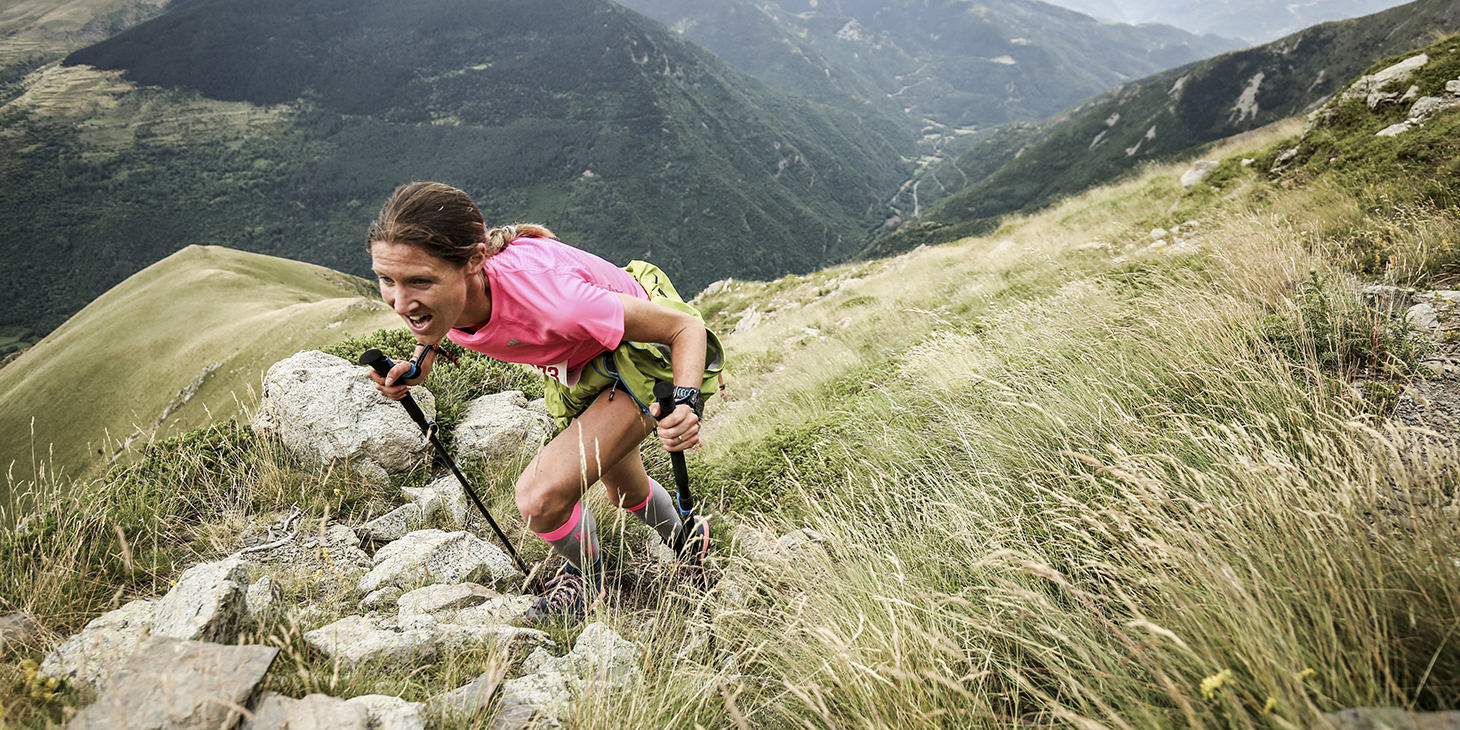 The competition was always going to be tough. The 2016 Skyrunning World Championships launched today with the Buff® Epic VK and, with several last-minute entries, the battle was intense in both fields. With competitors leaving at 30" intervals, anticipation mounted at the summit as the times of the runners were announced.
Frenchwoman Christel Dewalle, the new Skyrunning Vertical World Champion, was fastest to the top in 39'35", followed by 2014 Vertical World Champion Laura Orgué in 40'39" and Maite Maiora, third in 41'59", both from Spain.
For the first time, a Norwegian wears the Skyrunning World Champion crown. Stian Angermund-Vik powered up the course to victory in 34'16". Columbian Saul Antonio Padua, 4th in the 2014 World Championships, closed second in 34'42" and Italian Hannes Perkmann, third in 34'44".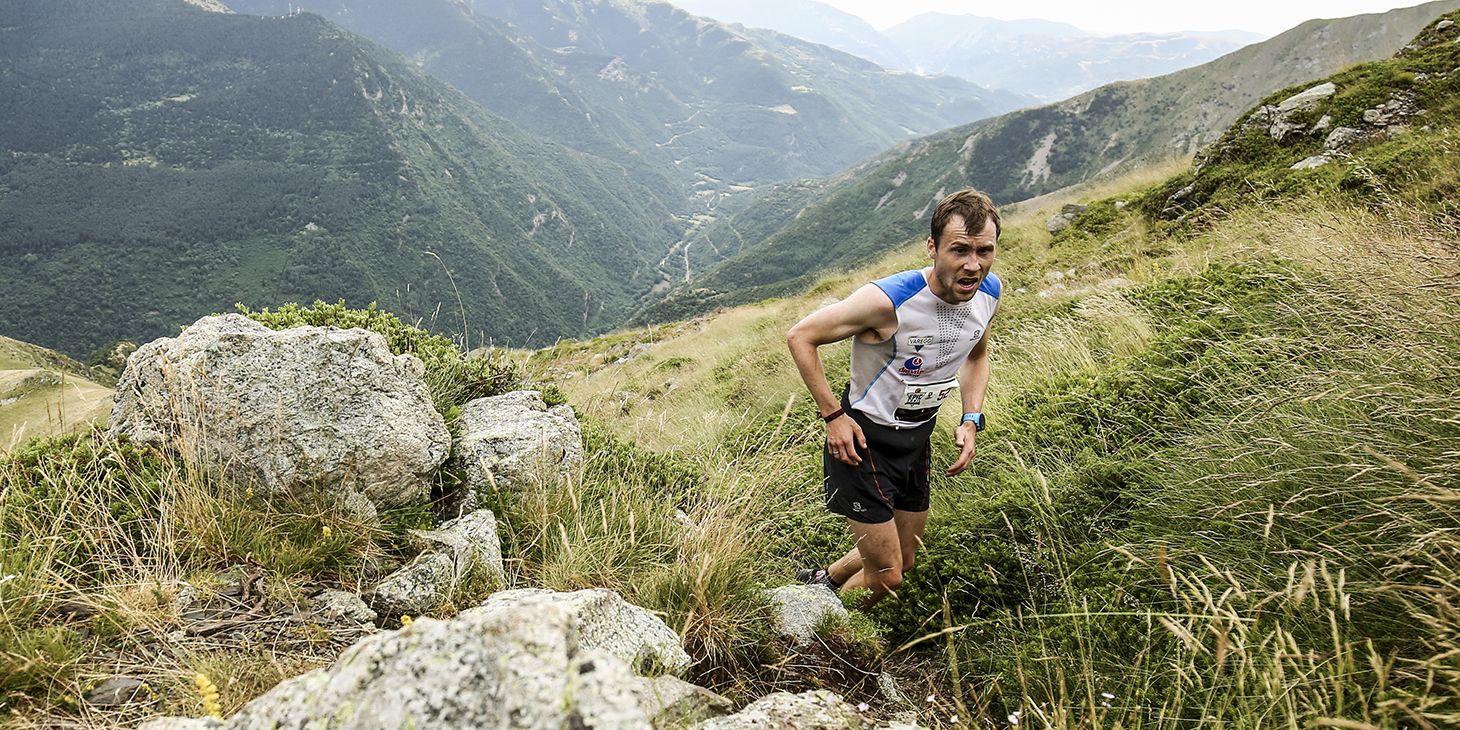 The challenge? The BUFF® EPIC TRAIL VK. Just 2.8 km long with 1,030m positive climb, the average incline is 30.7% and it reaches a mean 50.4% at the steepest point. It was capped at 250 contestants.
Alpina Watches, 2016 Skyrunning World Championships Official Timekeeper, awarded the Skyrunning Vertical World Champions Christel Dewalle and Stian Angermund with an Alpina Horological Smartwatch each. The watches will also be awarded to the male and female Sky and Ultra Champions.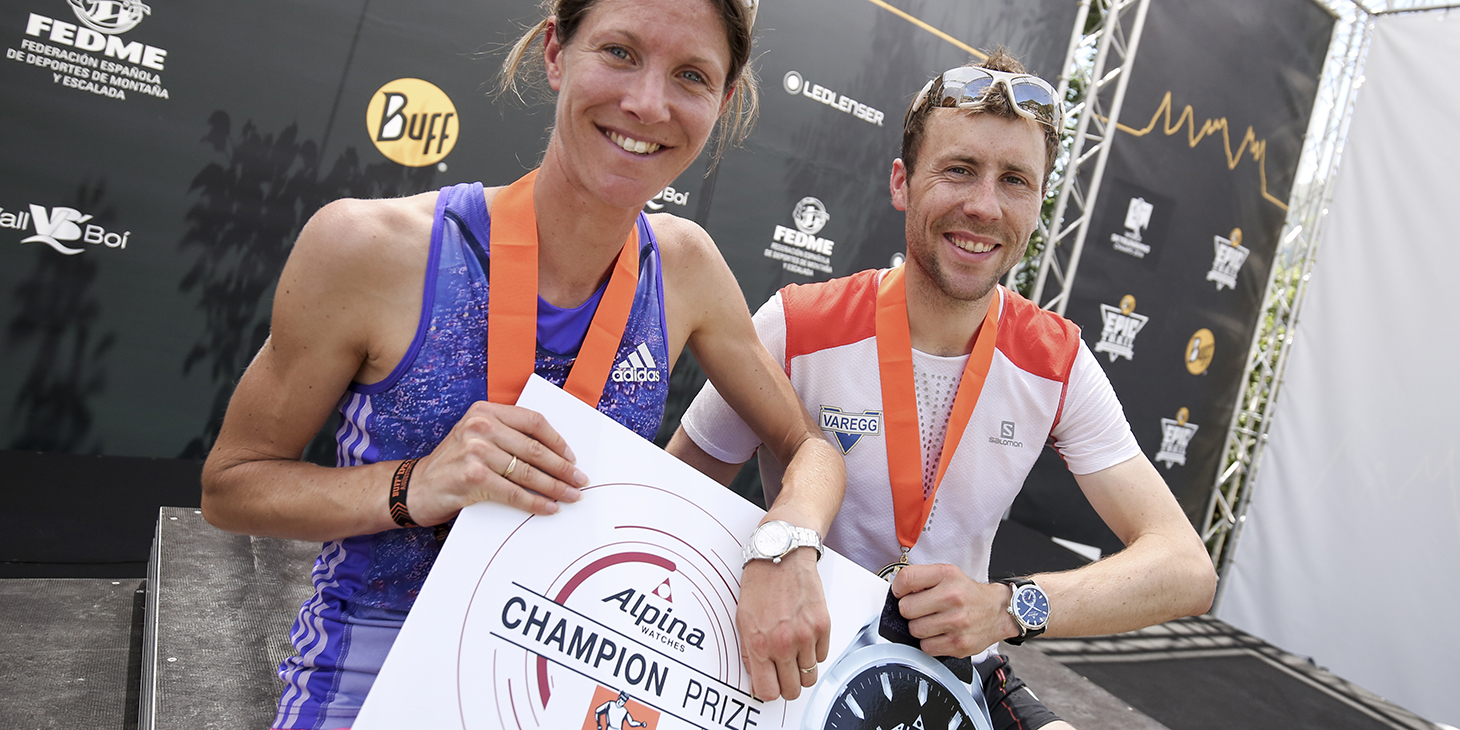 The 2016 Skyrunning World Championships continue tomorrow with the Buff Epic Trail 42K and the Buff Epic Trail 105K.
Athletes from 35 countries will participate and the championships' star-studded line-up which includes no less than five World Champions: Luis Alberto Hernando, Elisa Desco, Laura Orgué, Oihana Kortazar and Agusti Roc.
On Sunday, July 24, World titles and medals will be awarded, crowning the champions of the Ultra, Sky and Vertical disciplines together with combined titles and country ranking. A total of twenty-seven medals and a €20,000 prize purse await the champions of these prestigious competitions.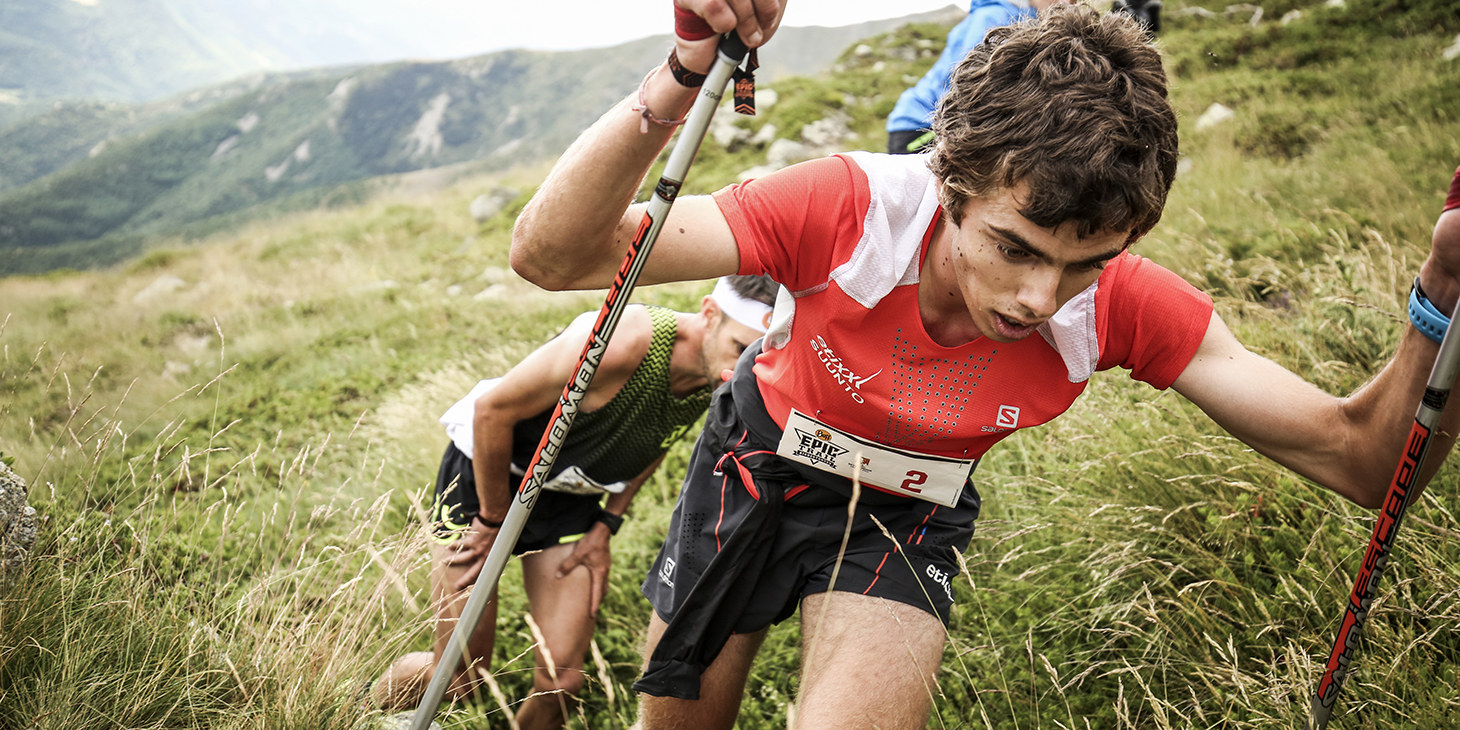 WADA anti-doping tests will be carried out at the Championships managed by FEDME, the Spanish Mountain Sports Federation and ISF member for Spain.
BUFF® EPIC TRAIL VK results
Men
1. ANGERMUND-VIK Stian (NOR) 34:16.09
2 PADUA RODRIGUEZ Saul Antonio (COL) 34:42.63
3 PERKMANN Hannes (ITA) 34:44.01
4. TEIXIDO Ferran (AND) 35:07.31
5. GONON Francois (FRA) 35:14.71
Women
1. DEWALLE Christel (FRA) 39:35.28
2. ORGUE Laura (ESP) 40:39.15
3. MAIORA ELIZONDO Maite (ESP) 41:59.41
4. CABRERIZO Paula (ESP) 42:42.17
5. ORTEGA TARANCÓN Vanesa (ESP) 42:43.38
Check out details of the three World Championship courses here.
Subscribe to our newsletter for updates and follow us on Facebook, Twitter and Instagram.