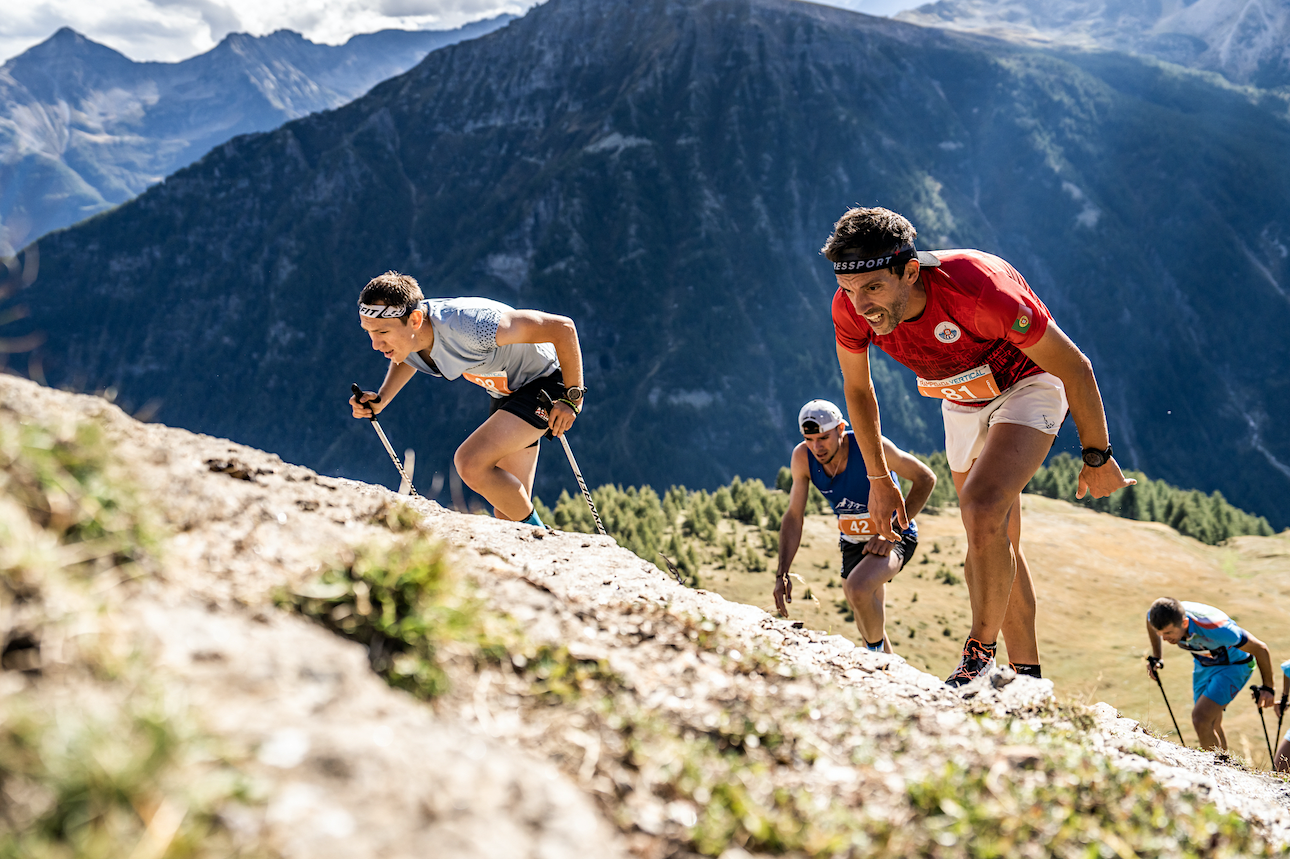 The first race of the 2022 Skyrunning World Championships in Ossola, Italy, kicked off with the VERTICAL discipline where 28 countries toed the line.
The action took place in the spectacular San Domenico ski resort with the Rampigada Vertical – 3.8 km long with 1,063m vertical climb. After the lung-busting first half of the ascent, the course evens out briefly to give runners a chance to catch their breath before the last steep stretch topping out at the 2,493m finish line.
It was a close call for the women's gold and silver medals with a split second (0.35") making the difference.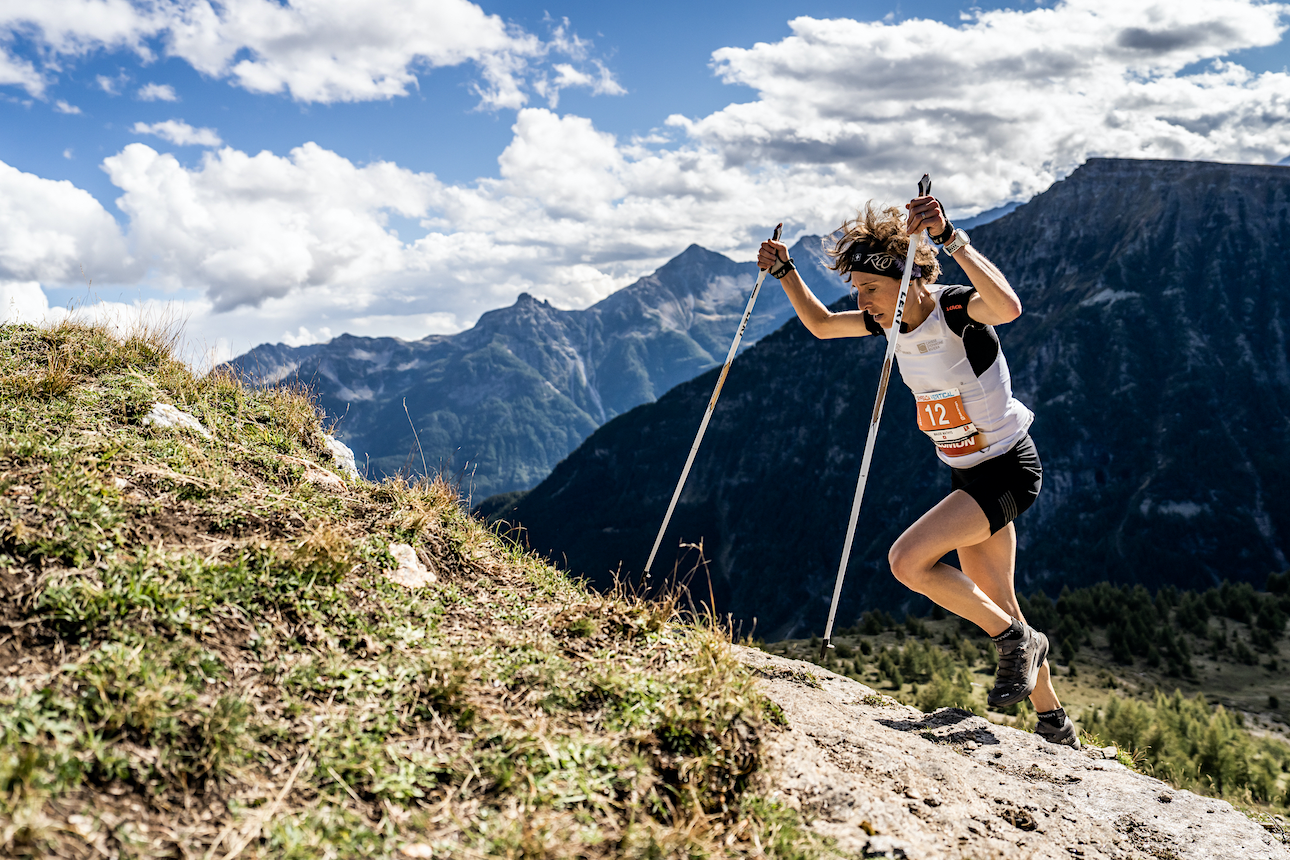 Taking the gold was Switzerland's Maude Mathys closing in 40'50″49. "Christel did a great race. I started in front of her but after just 100 metres she caught me. We ran at the same tempo, always just 15" behind her. Just 100 metres from the finish I caught her and said 'we can finish together if you want'. I stayed with her where the course flattened out and it was super nice to finish together."
Christel Dewalle from France, a long-time Vertical Kilometer® champion, was happy with the silver. "It was one of the best races as it's always incredible to finish with Maude. Today it was more than sport. It was friendship, it was an honour to finish with her. I have no regrets, the silver medal is more than enough for me."
 The bronze went to another Swiss athlete, Alessandra Schmid.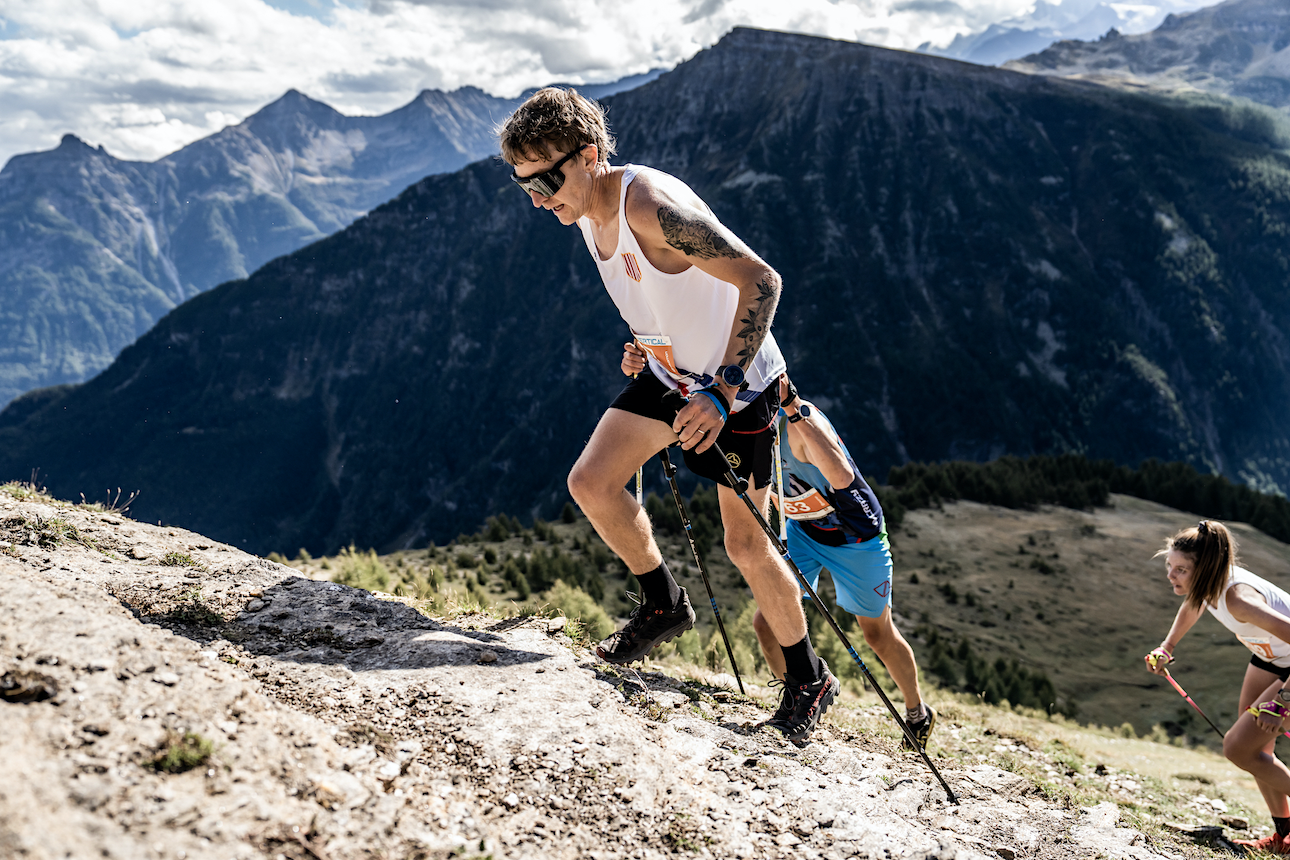 The men's race was a surprise win with a new face taking the gold. American Joseph DeMoor ploughed up the mountain, crossing the finish line ahead of a number of strong favourites in 37'07″83. Born and bred in Colorado, he lives and works at Aspen Mountain. He grew up in a running family, racing from a young age. Today was his first race in Europe. "I love vertical races! The mountains here are inspiring, the competition awesome. It was super fun out there. I'd like to help to grow skyrunning in the US and hope to be back!"
Italy performed strongly taking second, third and fourth places in the men's race with the silver going to Marcello Ugazio and the bronze to Alex Oberbacher.
Saturday, September 10, is the turn of the SKYULTRA discipline which touches on 3,000m altitude in Val Formazza where the views along the course pay for the gruelling challenge of the Bettelmatt SkyUltra, 56 km with 3,692m vertical climb.
Sunday will tie up the three Skyrunning World Championship events with the SKY discipline at the Veia SkyRace® in Val Bognanco which hosted the 2019 Skyrunning European Championships.
Overall, 34 countries will take place in this seventh edition of the Skyrunning World Championships where top athletes from across the world will compete for the 27 medals at stake…and a piece of sky.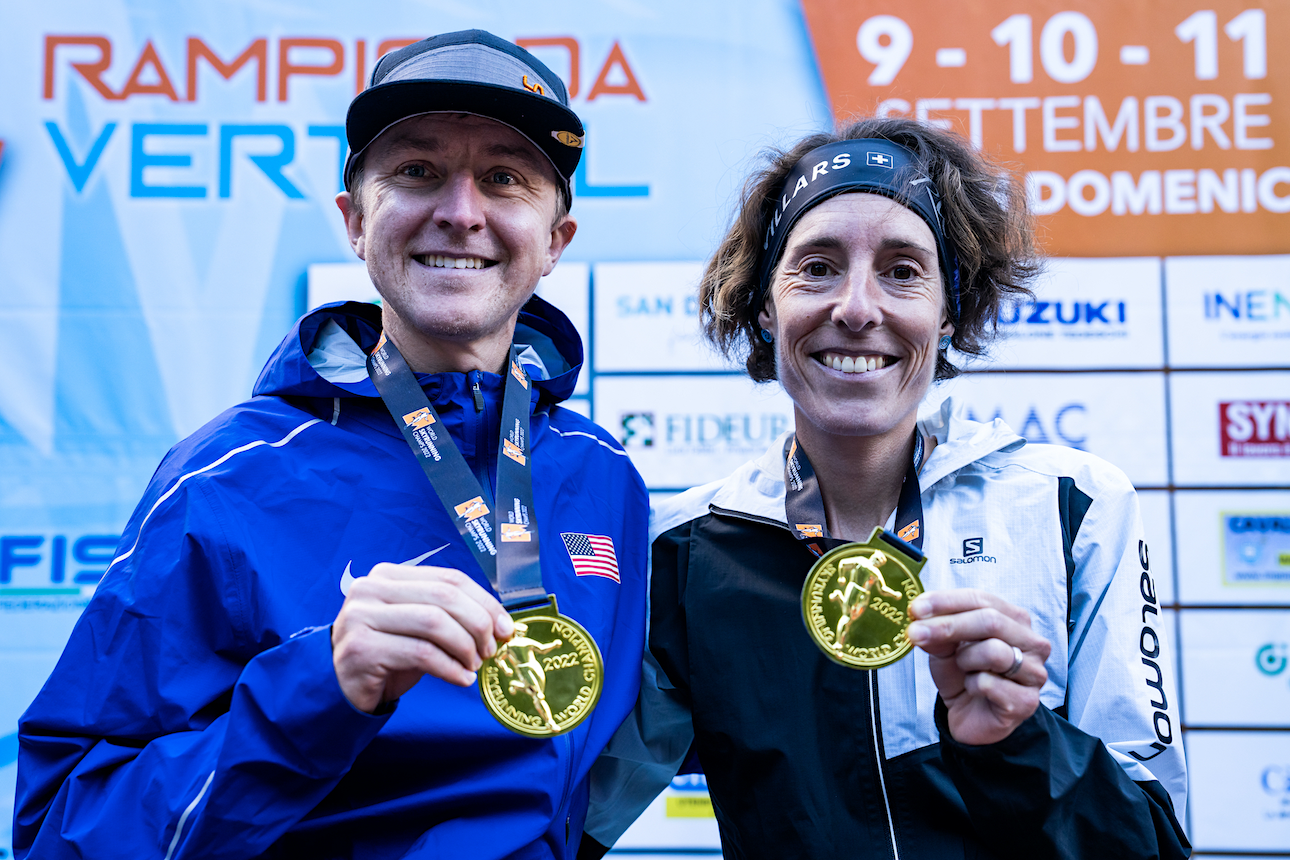 Results Skyrunning World Championships VERTICAL
Men
Gold – Joseph DeMoor (USA) 37'07″83
Silver – Marcello Ugazio (ITA) 37'12″25
Bronze – Alex Oberbacher (ITA) 37'24″84
Women
Gold – Maude Mathys (SUI) 40'50″49
Silver – Christel Dewalle (FRA) 40'50″84
Bronze – Alessandra Schmid (SUI) 44'01″44
Provisional country ranking

Switzerland – 308
Italy – 298
France – 250
Spain – 246
Japan – 222