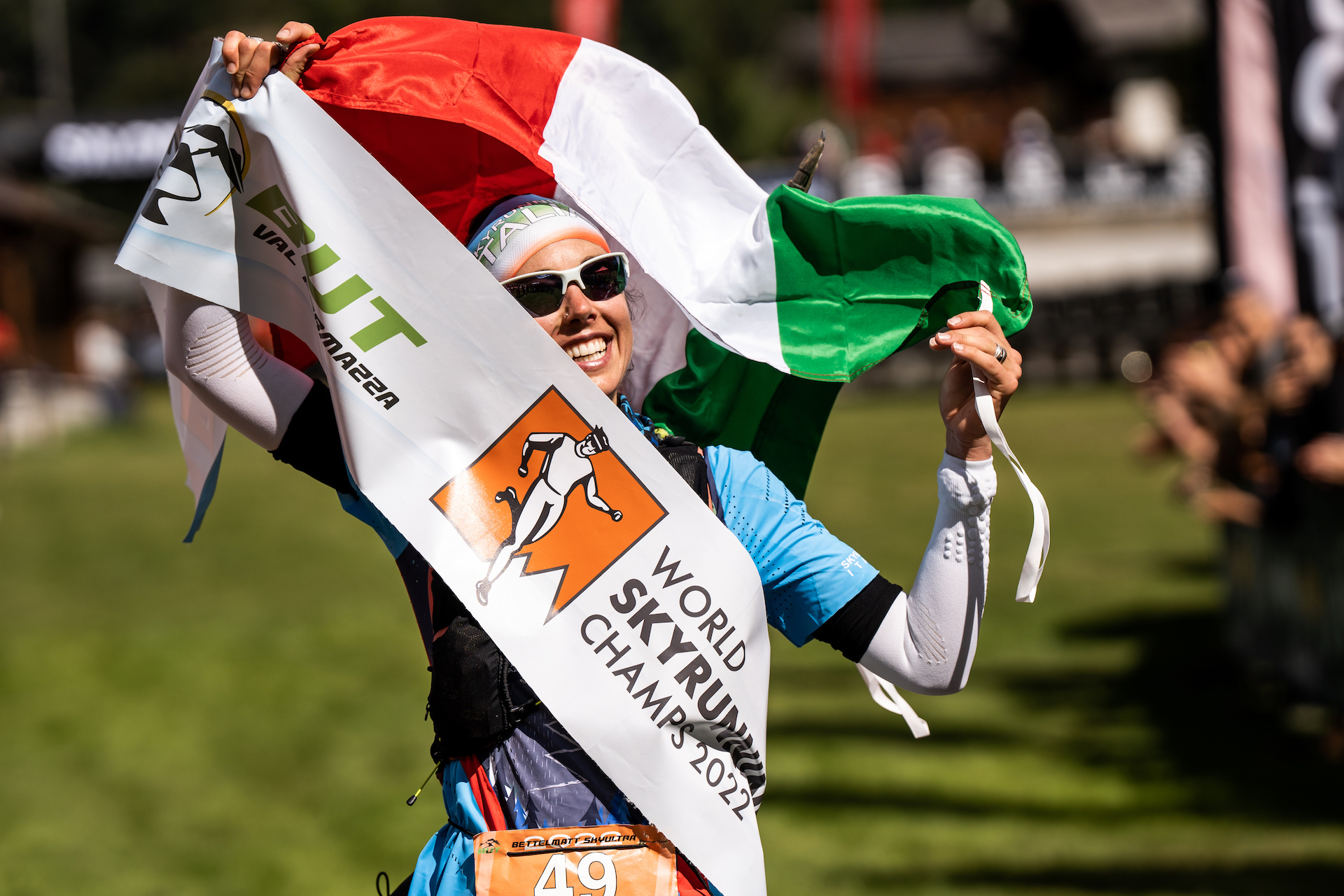 Day two of the 2022 Skyrunning World Championships was the turn of the SKYULTRA discipline in Val Formazza, Piedmont, Italy today, September 10, 2022.
It was a shower of gold for Italy at the Bettelmatt SkyUltra, with local runners Cristian Minoggio and Giuditta Turini topping the podium. Spain took a silver and two bronze medals, while Australia bagged a well-deserved silver – for the first time on the world stage.
The SKYULTRA touches 3,000m altitude and is 58 km long with 3,558m vertical climb, traversing alpine passes, natural and artificial lakes close to the Swiss border.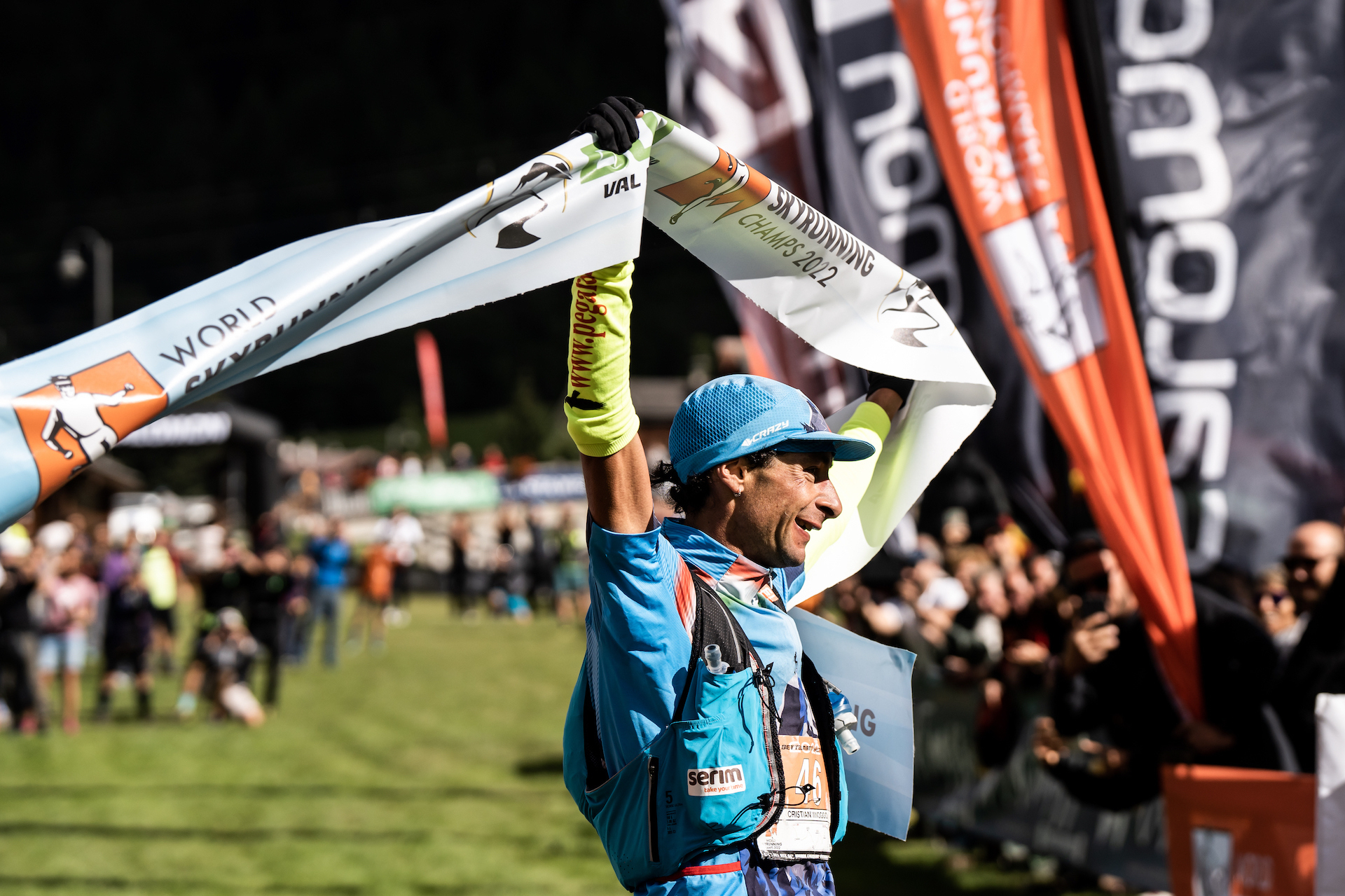 Minoggio, 2019 European Skyrunning Ultra Champion, crossed the line with over half an hour advantage. He was right at home here, racing close to his work on a dam in the Formazza Valley.  "I started running when I was 22 and from day one I wanted to win the World Championship. That's why I prepared so carefully for this event – the main goal of the season. I even helped my teammates with advice about the course, so maybe that's why we had such an incredible result as team!"
Turini, who also hails from Piedmont, took a bronze medal in the 2020 World Championships held last year in Spain, but today, her medal was gold. "I started running as a bet with my father and fell in love with the sport. I never imagined I could reach such a result, especially today as I wasn't in great shape. Evidently, I was wrong. I'm so happy!"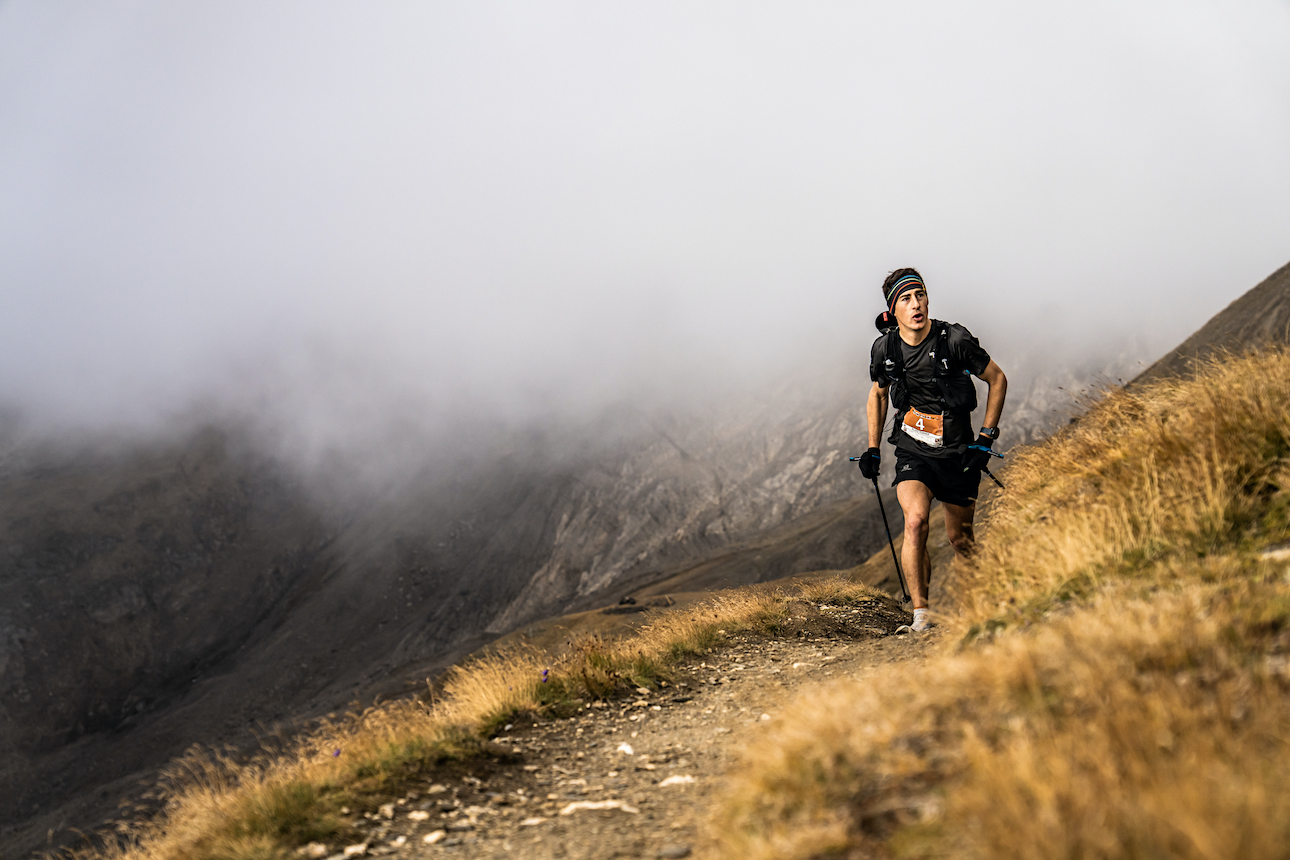 The men's race saw a surprise silver medal for Blake Turner. The Australian took his team manager's advice to take it slowly at first and push in the second half. Described by his manager as a rising star in his country, he doesn't like the definition.
"I live in Sydney and unlike most Australians I don't surf. Running in the mountains is what I like, although I have to drive two hours to get to the Blue Mountains to train. I was already happy to qualify for the national team and have the opportunity to compete abroad, but I'm even happier to have brought a silver medal to my country!"
Third man was Alejandro Mayor from Spain. Germany's Johannes Klein was in second until km 35, when he slipped and was forced to retire.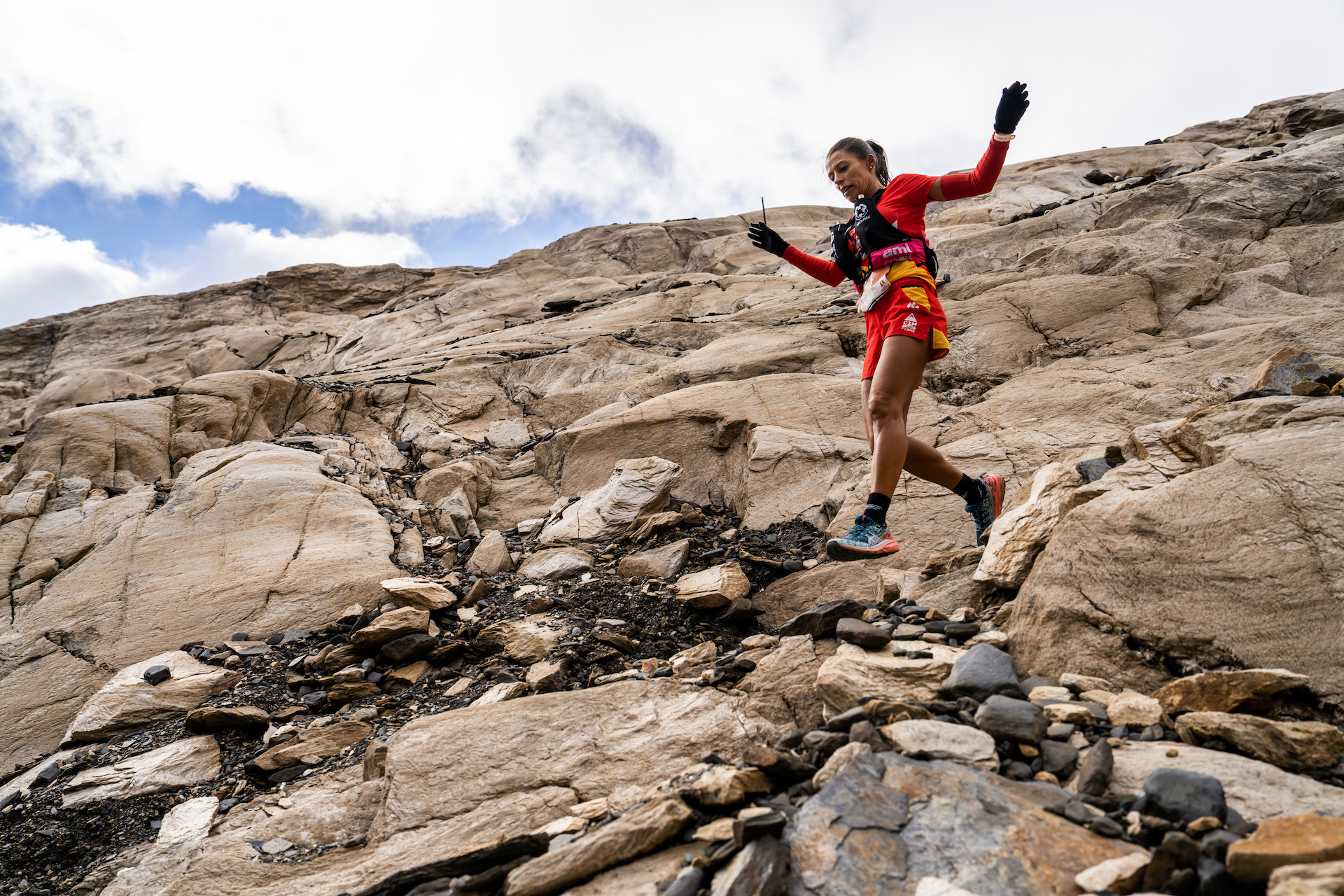 Medal collectors, Spaniards Gemma Arenas and Sandra Sevillano, took the silver and bronze. For Arenas it was another silver after the 2020 World Championships, while Sevillano took a gold in last year's European Championships.
Altogether 79 athletes from 24 countries took part in the race.
Sunday will tie up the three Skyrunning World Championship events with the SKY discipline at the Veia SkyRace® in Val Bognanco which hosted the 2019 Skyrunning European Championships. A true skyrunning course summiting at 2,450m altitude, it features 31 km and 2,600m vertical climb along paths, ridges, moraine and sections with fixed ropes.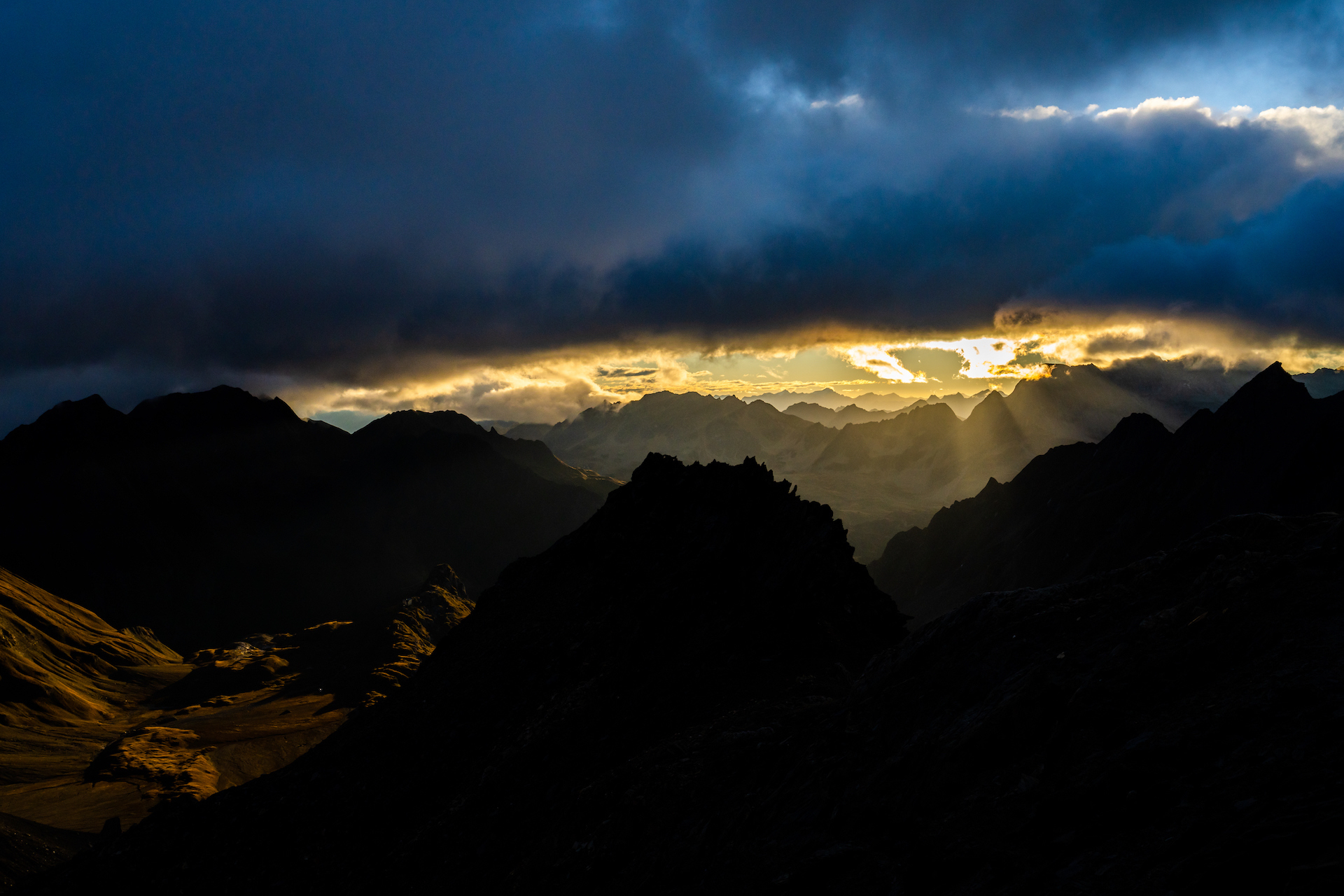 Tomorrow's SKY will also be valid for the combined title, together with the results of those who also took on Friday's VERTICAL. Twenty-seven medals are at stake, with 34 countries aiming to top the medal count. With many new countries participating and some with big teams, more surprises may be in store.
Results Skyrunning World Championships SKYULTRA
Men
Gold – Cristian Minoggio (ITA) 5h28'25"
Silver – Blake Turner (AUS) 6h04'46"
Bronze – Alejandro Mayor (ESP) 6h05'23"
Women
Gold – Giuditta Turini (ITA) 6h49'59"
Silver – Gemma Arenas (ESP) 7h04'56"
Bronze – Sandra Sevillano (ESP) 7h05'25"
Provisional country ranking
Italy – 638
Spain – 556
Japan – 422
Czech Republic – 400
Australia – 342