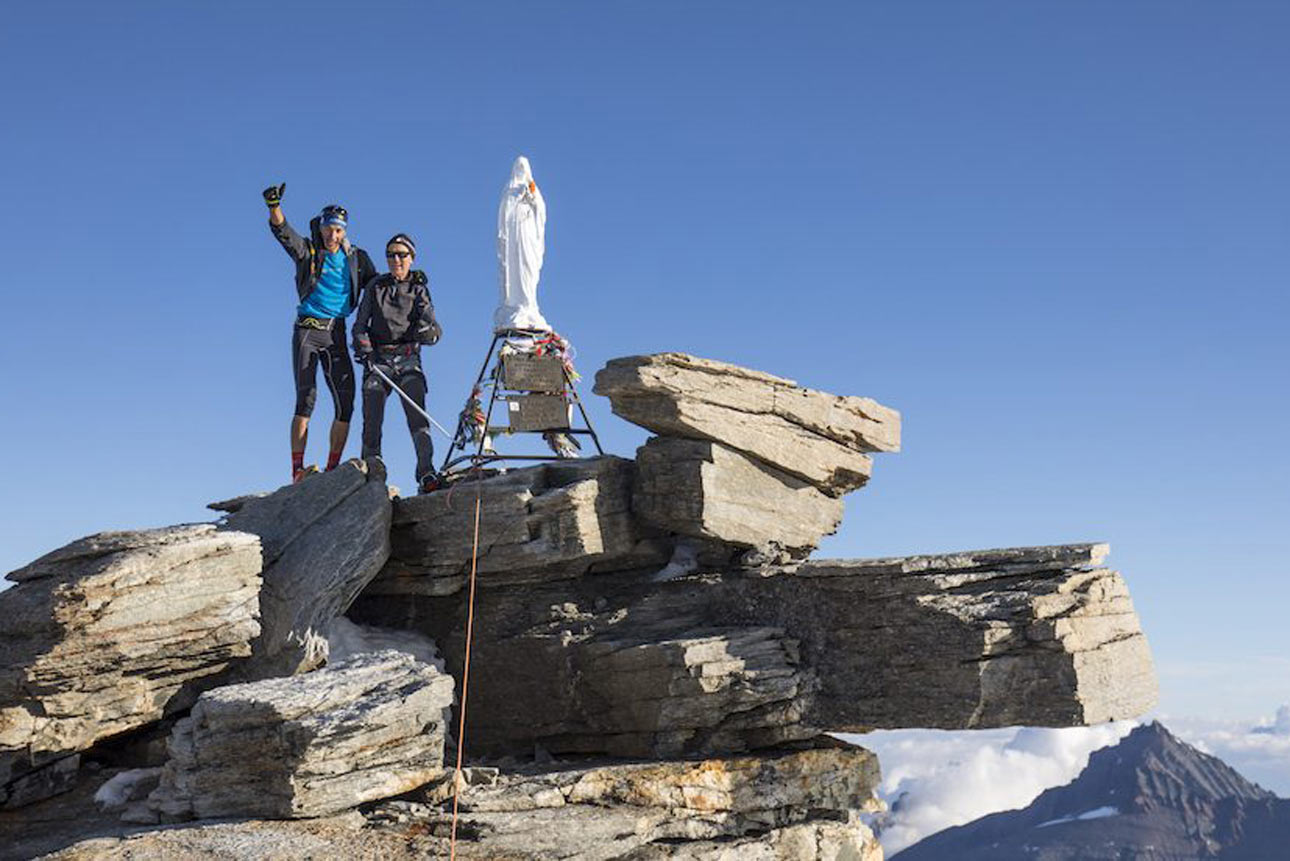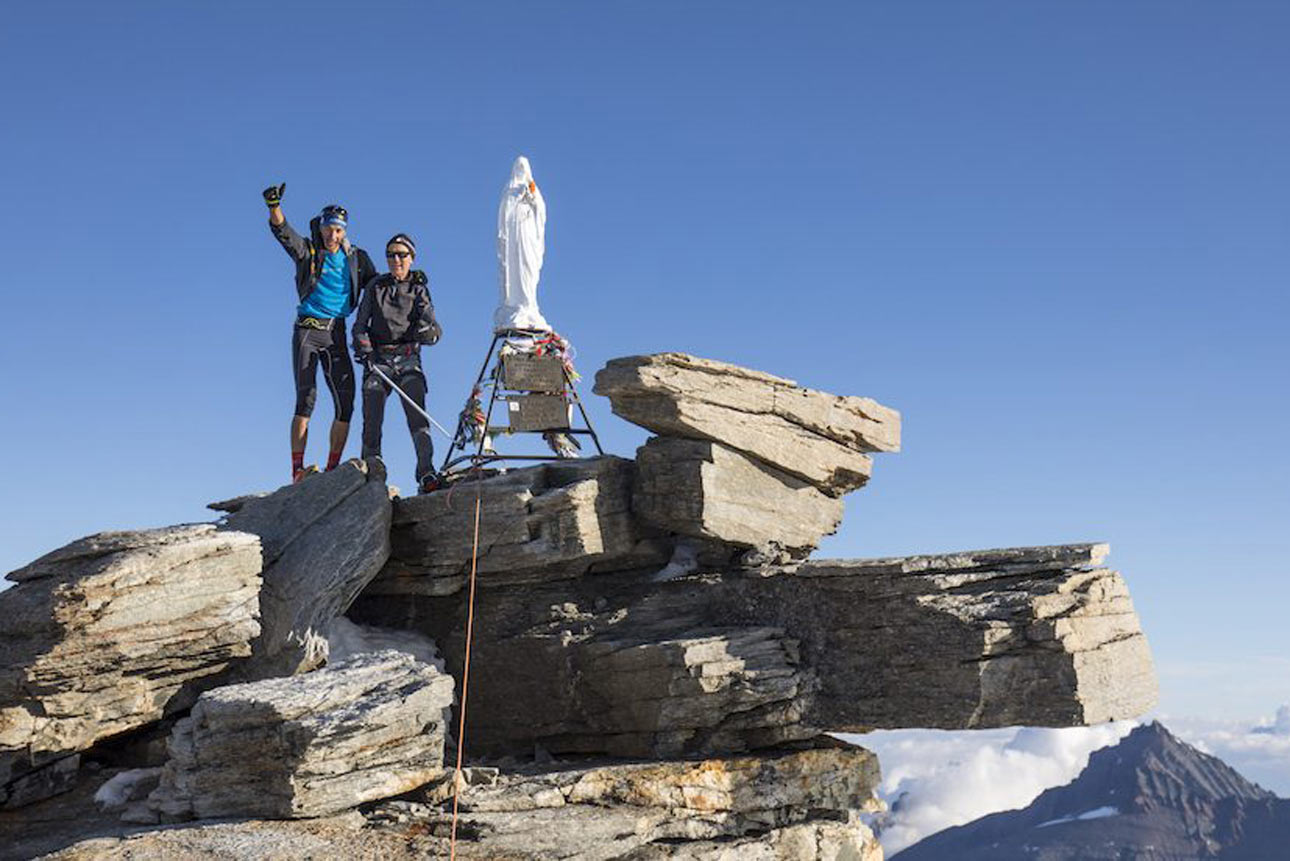 The Gran Paradiso is the last of the historic skyrunning 4,000m records to fall. Italian Nadir Maguet crushes it with an official time of 2h02'33'', slicing 19' from Italian Ettore Champretavy's incredible record which stood for 25 years!
1995 was an epic year for skyrunning. Apart from the world's highest marathon at 5,200m altitude and the global Fila Skyrunner® Trophy circuit, many records over 4,000m on some of the world's most significant mountains were added – from Mont Blanc (Fabio Meraldi – 6h45') to the Matterhorn (Bruno Brunod – 3h14'), to Mount Kenya (Fabio Meraldi – 5h03'), the Colorado fourteeners, and the 8,012m summit of Shisha Pangma in Tibet (Fabio Meraldi and Pep Ollé in 12 hours).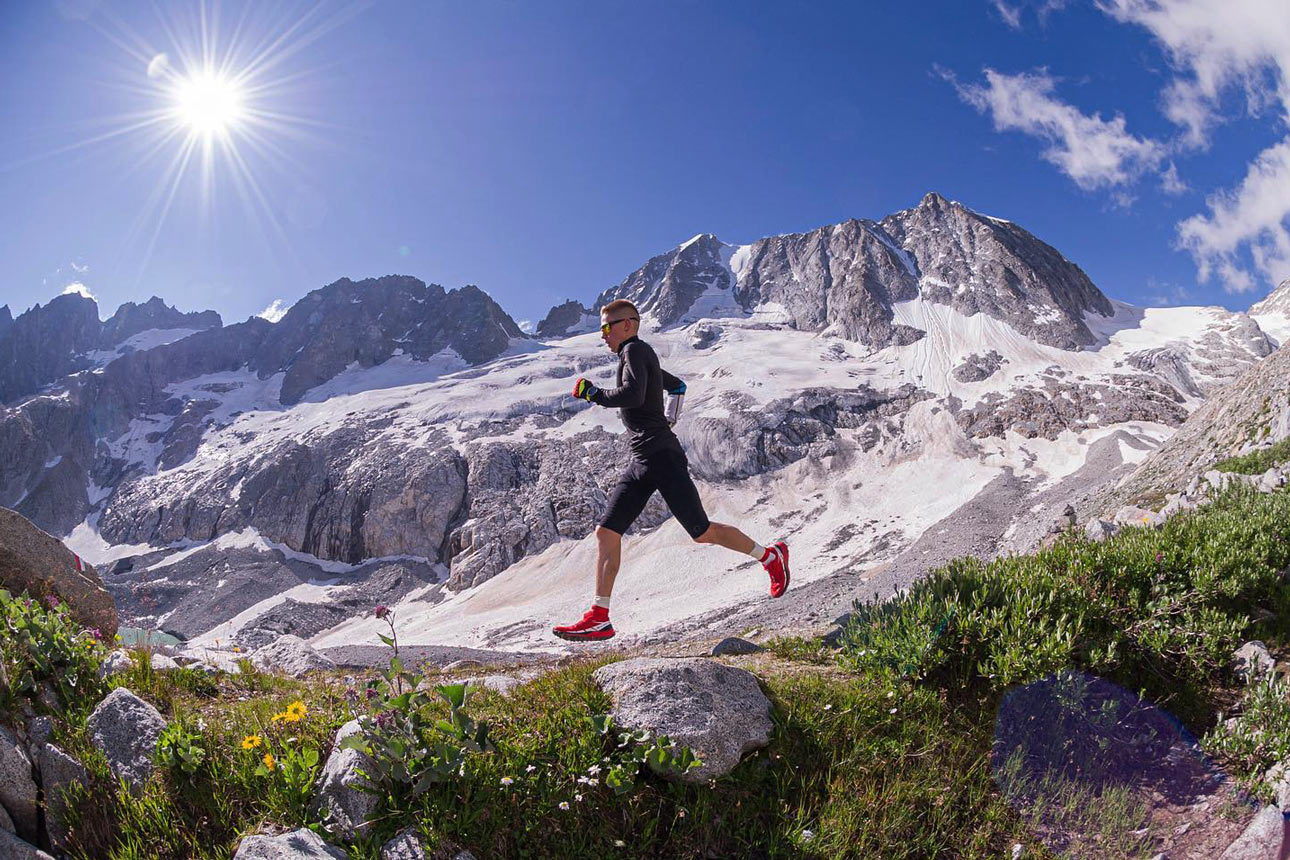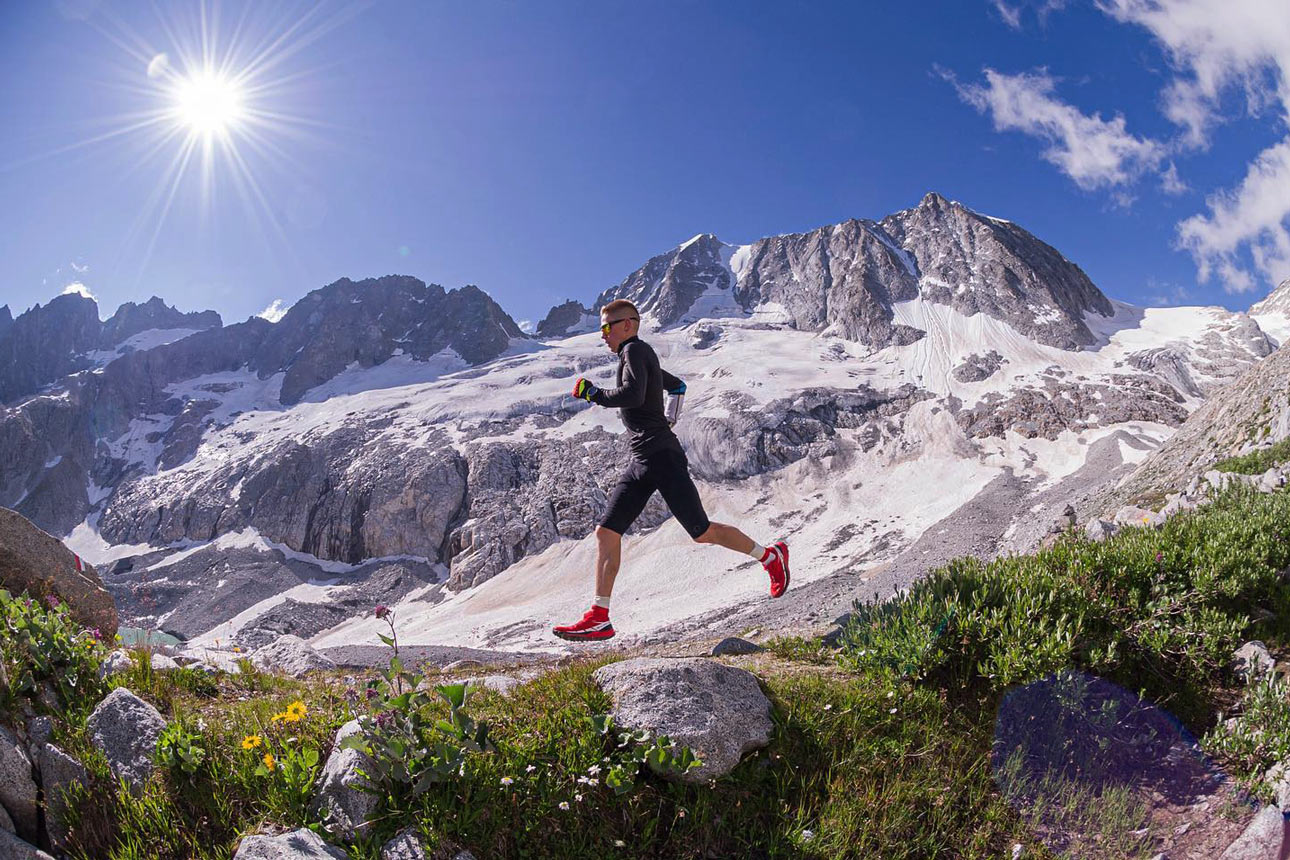 In 2020, "thanks to Covid19", with most races cancelled or postponed, top skyrunners have been focussing on contending many of the historic records. The Gran Paradiso, at 4,061m, is the latest in the series to fall, but the first to be officially certified, as they were in the past. In fact, the ISF updated list of best ascent performances above 4,000m, counts three different levels: race record (direct confrontation); individual record (timekeeper certified); GPS recording (FKT – Fastest Known Time), taken from the user's smart watch.
What is a twenty-year-old record worth compared to those of today?
At high altitude not even the difference from one day to the next is comparable, due to variable weather and terrain conditions. Some influence on today's records can be attributed to the latest equipment, nutritional supplements, tried and tested means of assistance and training procedures – the sum of which, broadly speaking, could impact a good 10%.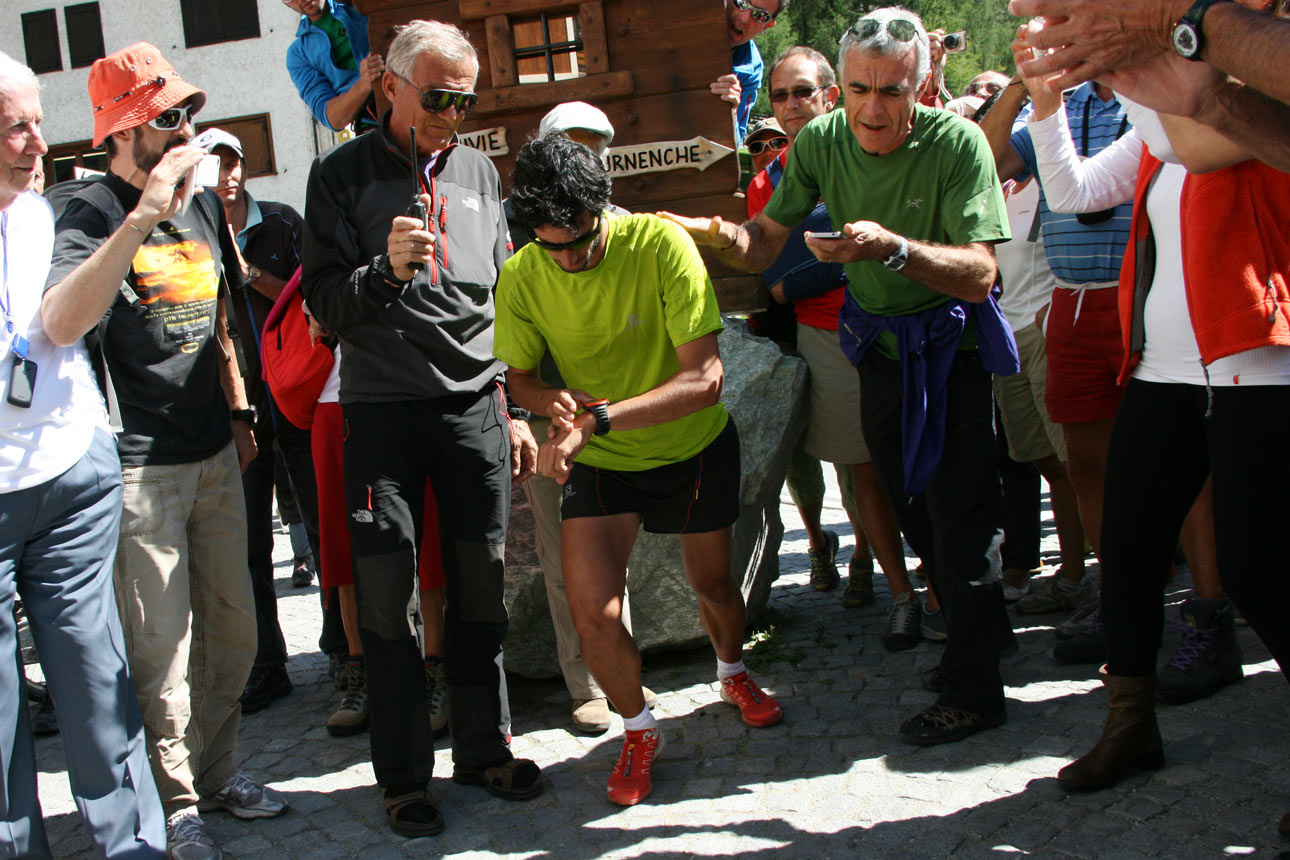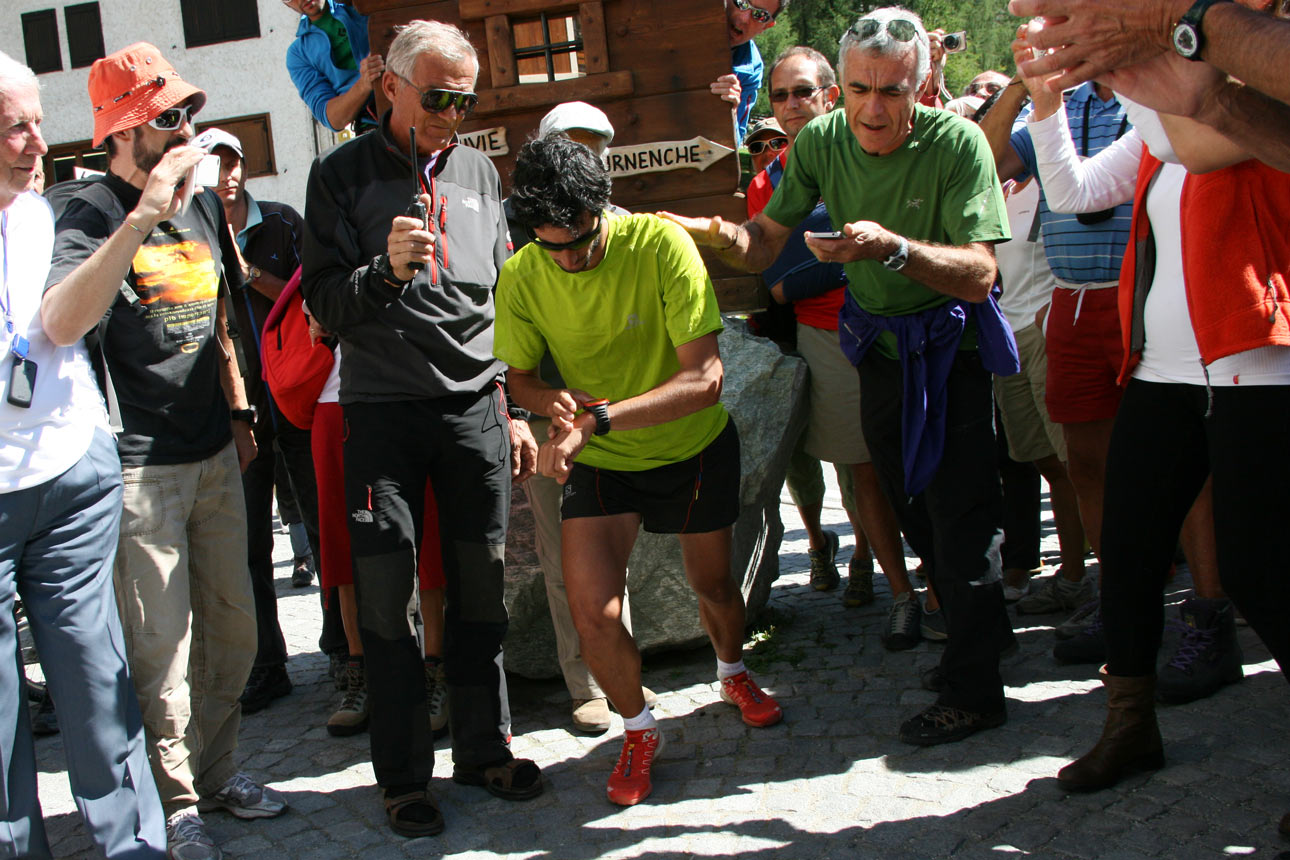 Brunod's extremely precise forecast of Kilian Jornet's potential time up and down the Matterhorn (2h52' against his 3h14'), where these last three factors were taken into account, caused quite a stir. The latest record times recorded on the Matterhorn and the Gran Paradiso are between 12% and 14% faster, therefore can we assert that Jornet and Maguet were faster than Champretavy and Brunod by 2-4%? In analysing the theoretic "best performance" with the #MYSKYRACE algorithm, the improvement margin would be minimal but, as always, records sooner or later are broken, also at high altitude. (The #MYSKYRACE best performance time for the Gran Paradiso is 1h58' when the course is considered "runnable").
The Italian Alps, playground and birthplace of skyrunning, is now the hunting ground for new records. After the 4,000m plus altitudes, such as Monte Rosa in June (Franco Collé) – 4h30') and the recent Gran Paradiso, the FKT list on the "almost" 4,000m summits is getting longer and longer.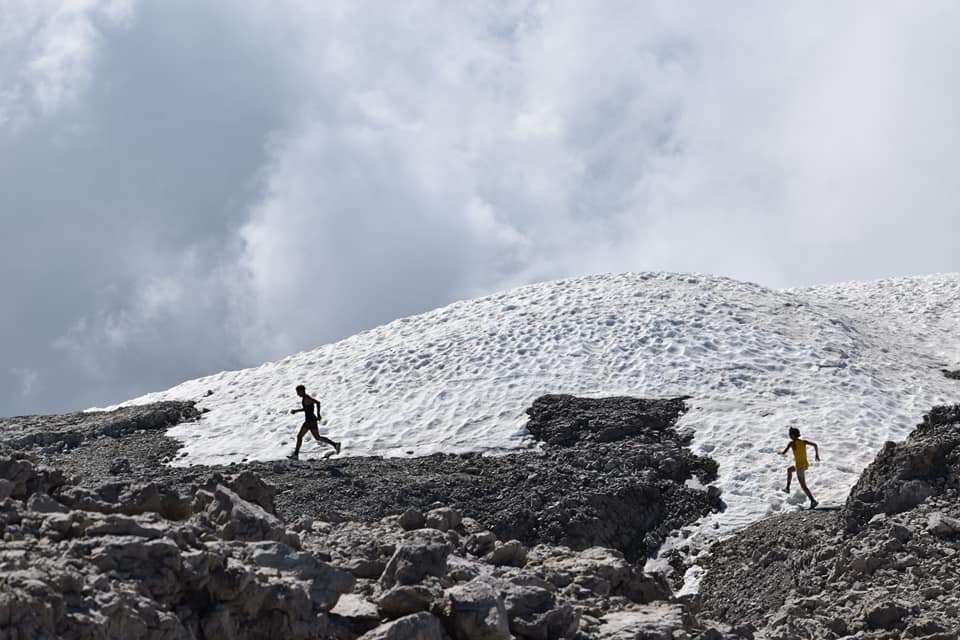 Ortles and Presanella were taken by Davide Magnini (respectively 2h18' and 2h39'), and Cima Tosa, summited on both sides by Federico Nicolini from Molveno in 3h4'50" and Cesare Maestri with Francesco Puppi in 3h28'26" from Madonna di Campiglio.
The quest for records continues. The summer has just begun…
Marino Giacometti
Official Race Time (***)
Sanctioned Records (**)
Fastest Known Time FKT (*)