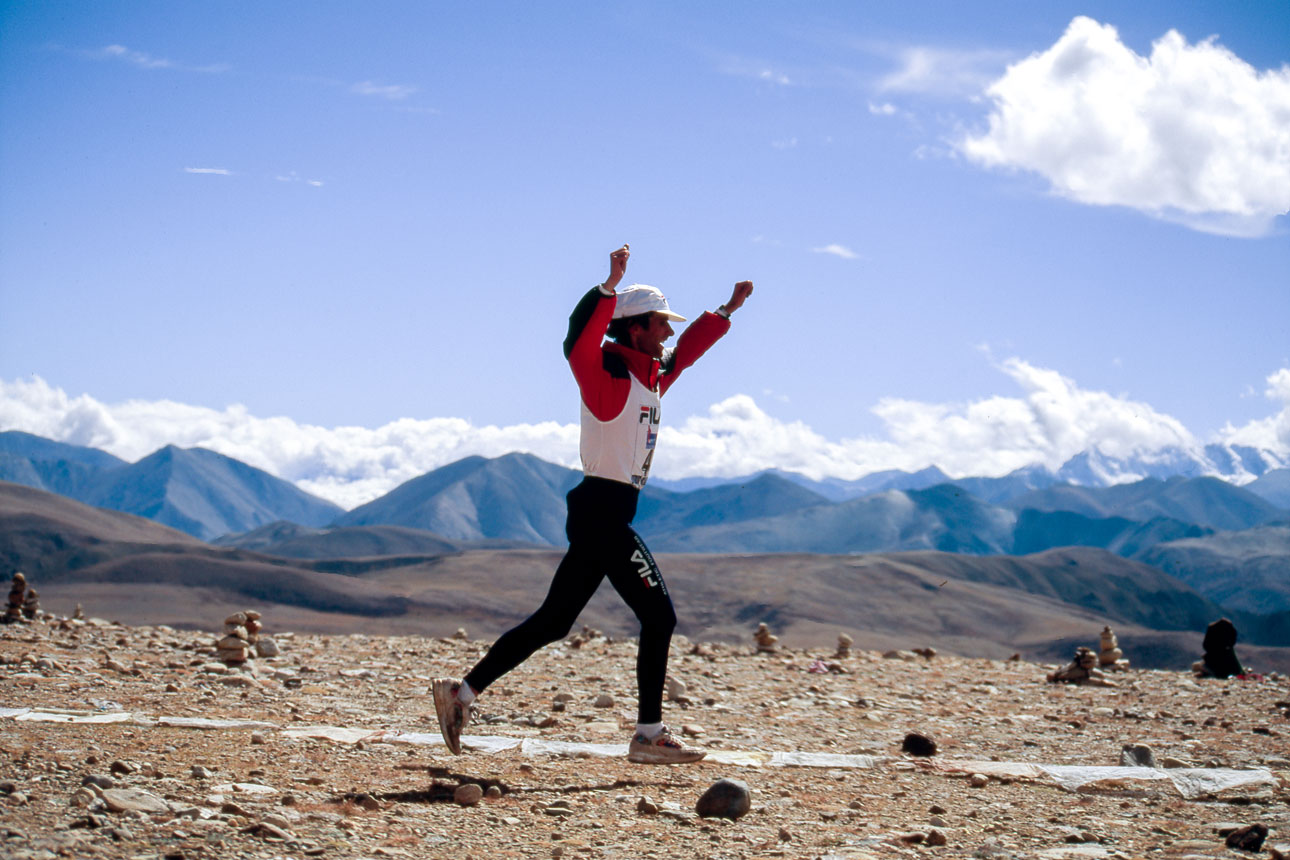 Twenty-five years ago this month, the world's highest marathon was run. It could come as a surprise to many, especially younger readers and also because it was a unique one-off event.
Organised as part of  "The Sky's the Limit Series" by the skyrunning founders, it took place in one of the most spectacular arenas on earth, the Tibetan Plateau, at a level altitude of 5,200m.
The "Fila Tibet TopMarathon" in Tanggu La, represents the ultimate run over the classical marathon distance, at a level 42.195 km, where obviously the thin air played an important role in the performance by a number of the world's top skyrunners of the time. The winner was American Matt Carpenter who closed in an impressive 3h22'25" making him the fastest man on earth – at altitude.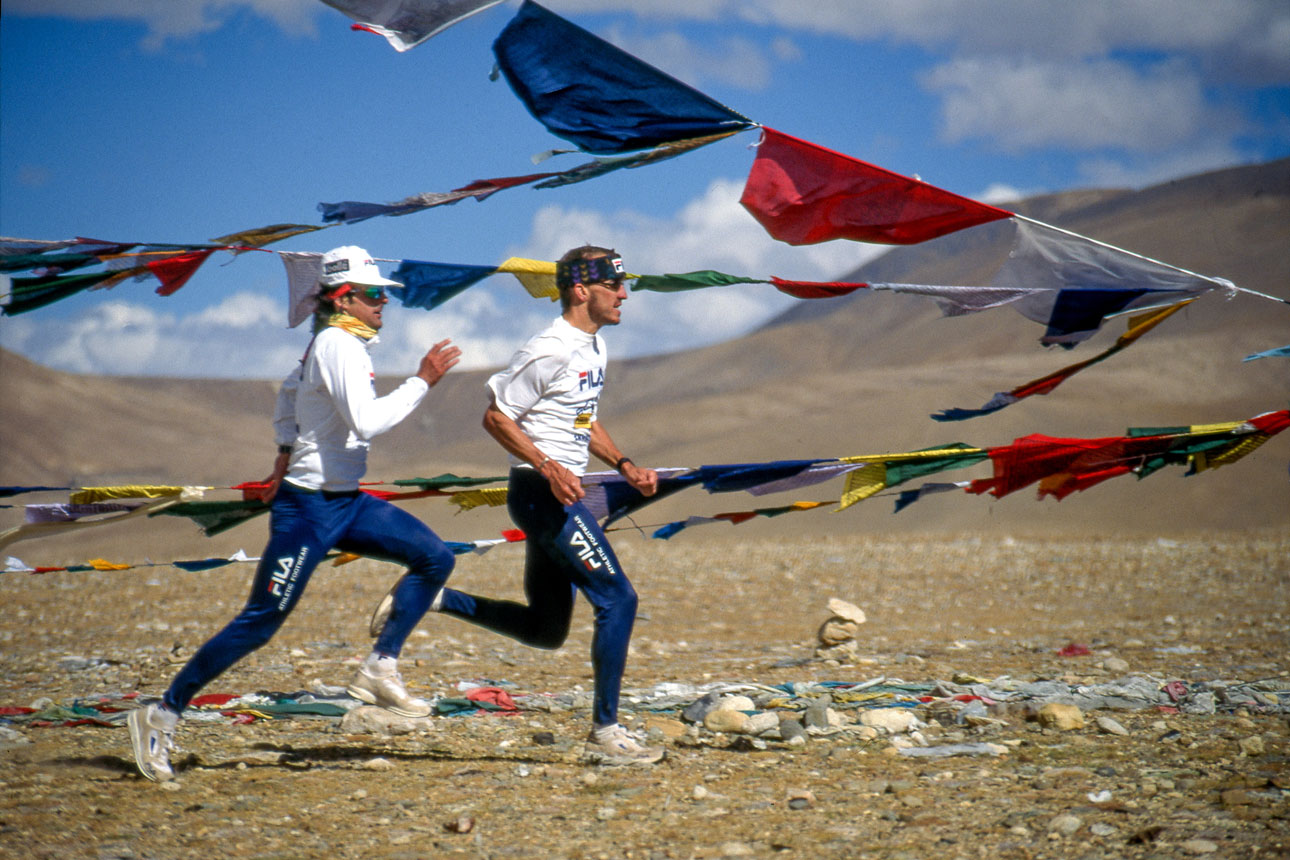 The second and third finishers, American Robb Reece and Spaniard Josep Olle Sanchez, dug for adrenalin in a final sprint to close just four seconds apart, ten minutes off the winning time. Italians Bruno Brunod who had just pocketed the Matterhorn record and Fabio Meraldi, holder of the Courmayeur-Mont Blanc and Monte Rosa records, closed fourth and fifth respectively followed by Giovanni Martino and Matteo Pellin. All seven male skyrunners finished in under four hours.
The Fila team's incredible achievement was planned in detail as part of the Peak Performance Project designed by skyrunning founder Marino Giacometti to study man's absolute limits of endurance at high altitude, the first project of its kind.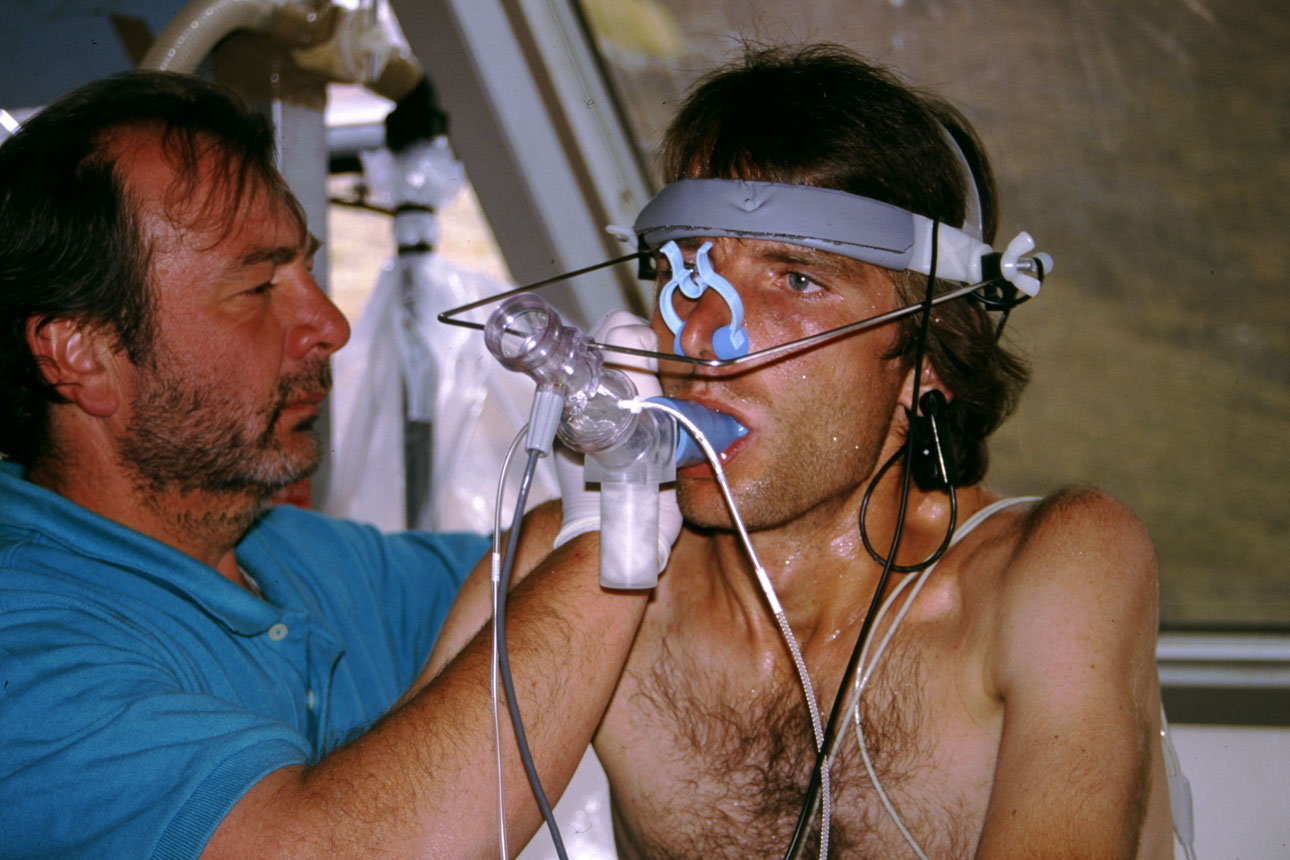 The team prepared for the event after a three-week stay in a scientific laboratory in Nepal, the Italian CNR Pyramid at 5,050m close to Everest Base Camp. Here, they underwent a series of physiological and psychological tests carried out by the PPP researchers headed by Dr Giulio Sergio Roi, to gather data and prepare them for the ultimate trial.
At 5,000m altitude the air pressure is reduced by 45%, impacting an athlete's "normal" racing speed. After the required acclimatisation and training, the test concluded that an athlete's speed is reduced by 38% with respect to sea level.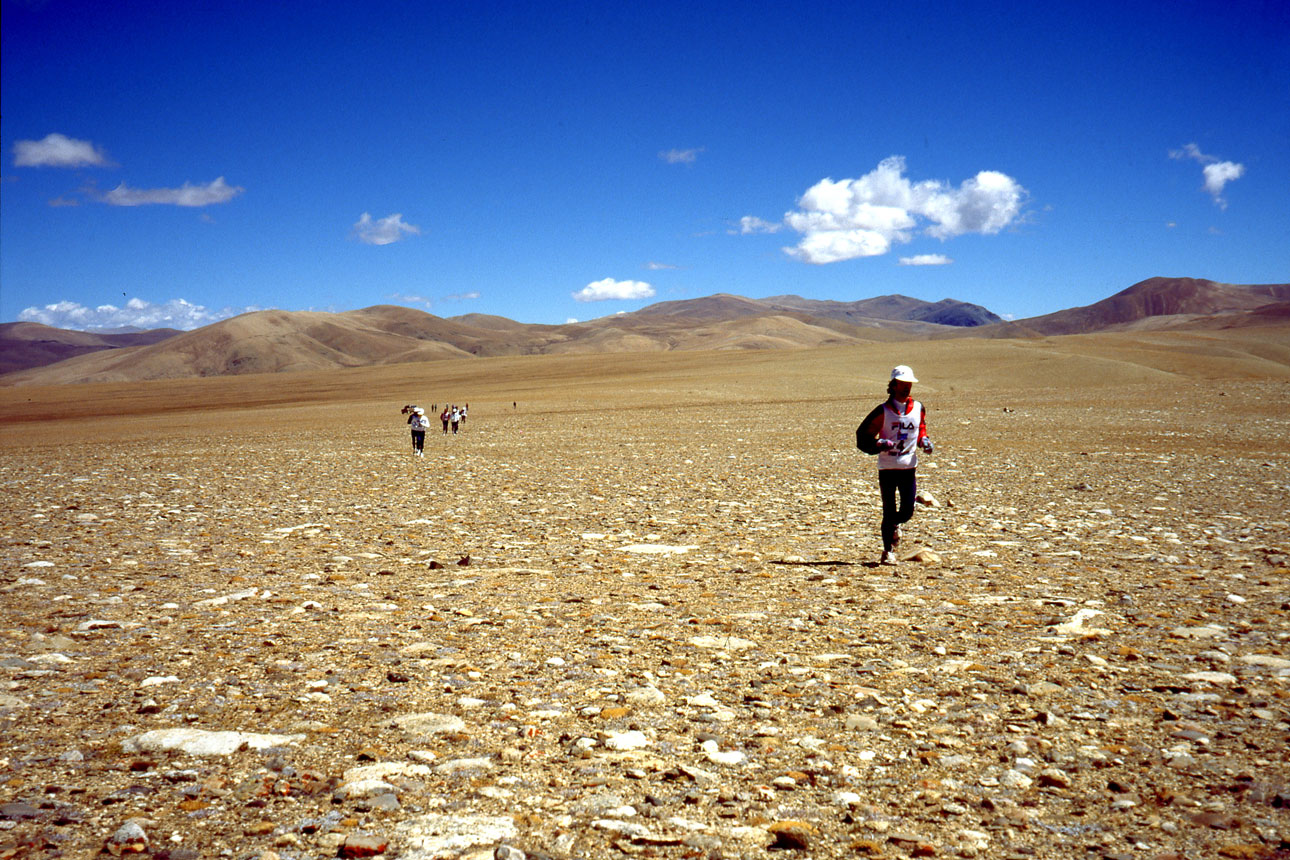 Looking back to 1995, many years have gone by, but Giacometti's vision that sparked the skyrunning recipe where sport, science and adventure merge, have come a long way and prove yet again – only the sky's the limit.