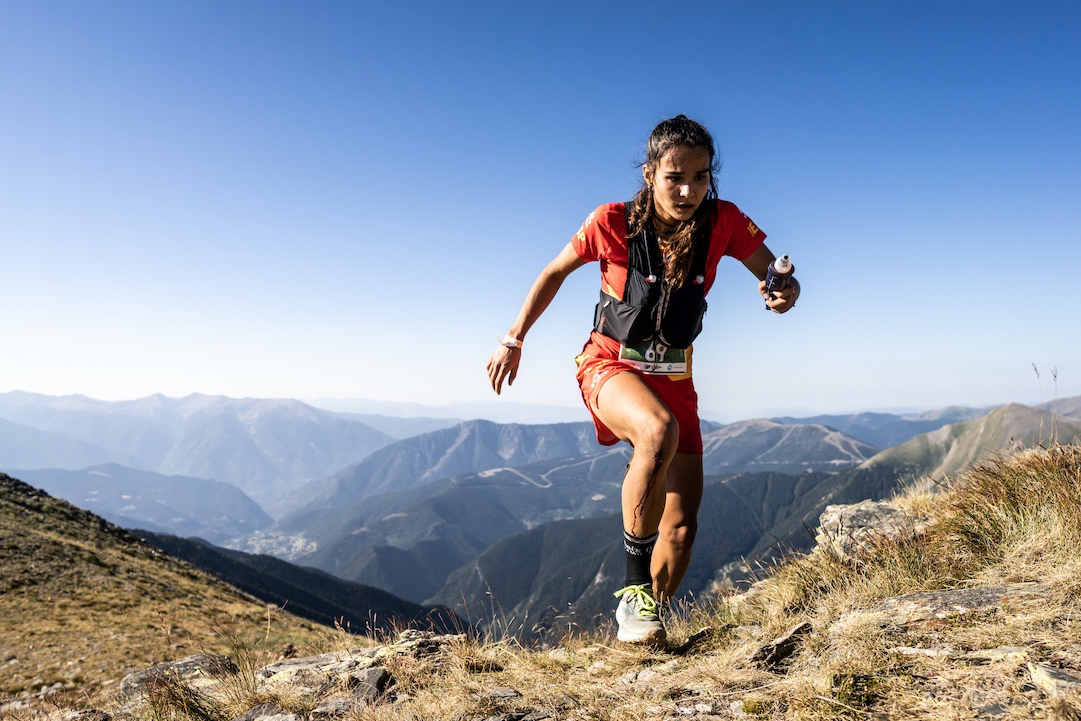 It was a case of "Less cloud. More sky" at the Youth Skyrunning World Championships held today in the Principality of Andorra where the SKY discipline was disputed after Friday's VERTICAL.
Athletes from 26 countries took part with Spain, Portugal and Norway coming out on top of the country rankings. Twelve countries took medals overall.
Temperatures soared along with the enthusiasm of the young runners, for many, their first experience at altitude and racing in a hot climate.
Participants are split into three age group categories: Youth A (15-17), Youth B (18-20) and U23 (21-23).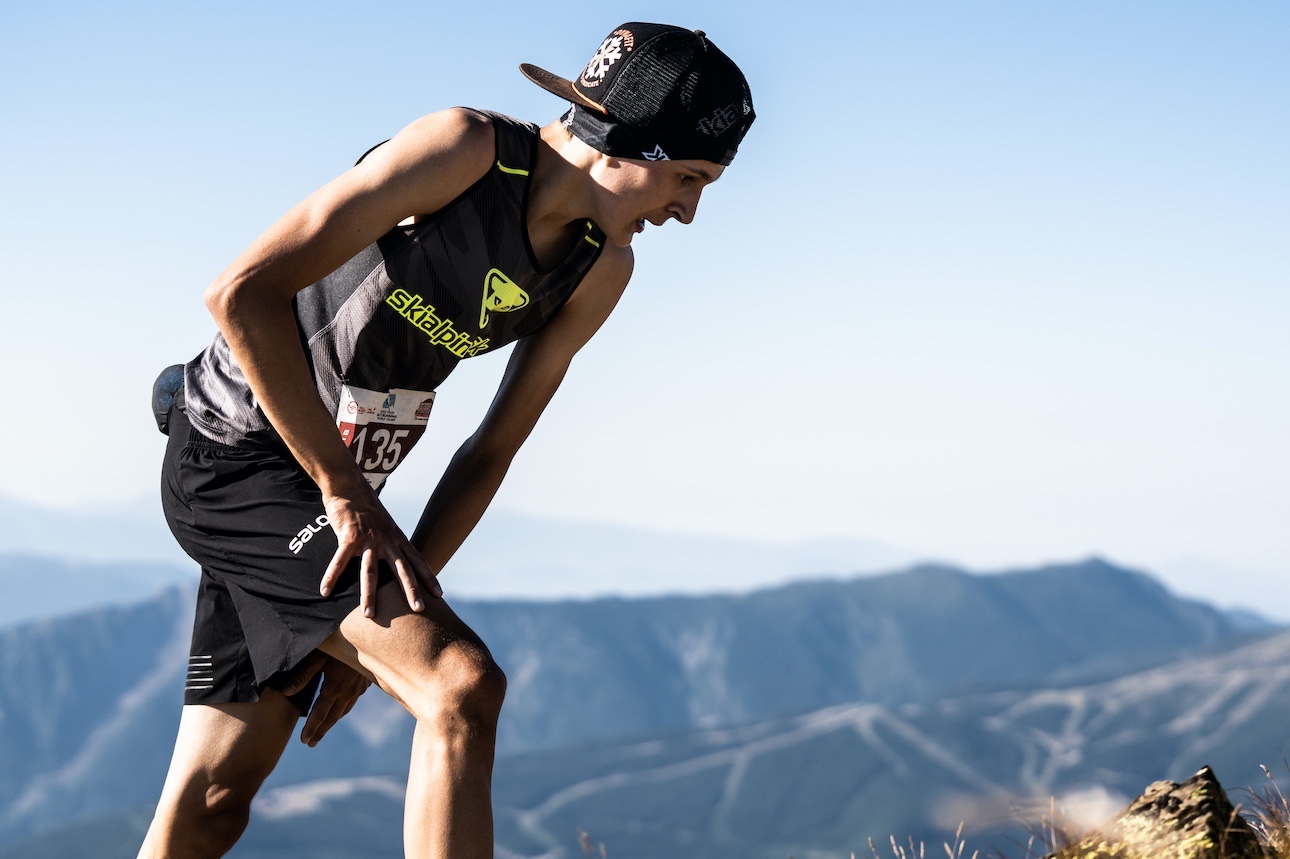 A category athletes ran on a 14 km course with 1,300m vertical climb, while Youth B and U23 ran a longer course of 19 km with 1,450m vertical climb, both summiting at 2,749m altitude at Pic de les Fonts.
Katrine Villumsen, Nordic Skyrunning President, was extremely enthusiastic. "Since we started with the Youth Champs, we had a top-three place every time. We've focussed on extra downhill training as in Norway we're stronger on the uphill. The results speak for themselves – we're very proud!" Villumsen is supported by three-time skyrunning world champion, Stian Angermund and are planning Youth Training Camps and to expand the sport on a global level.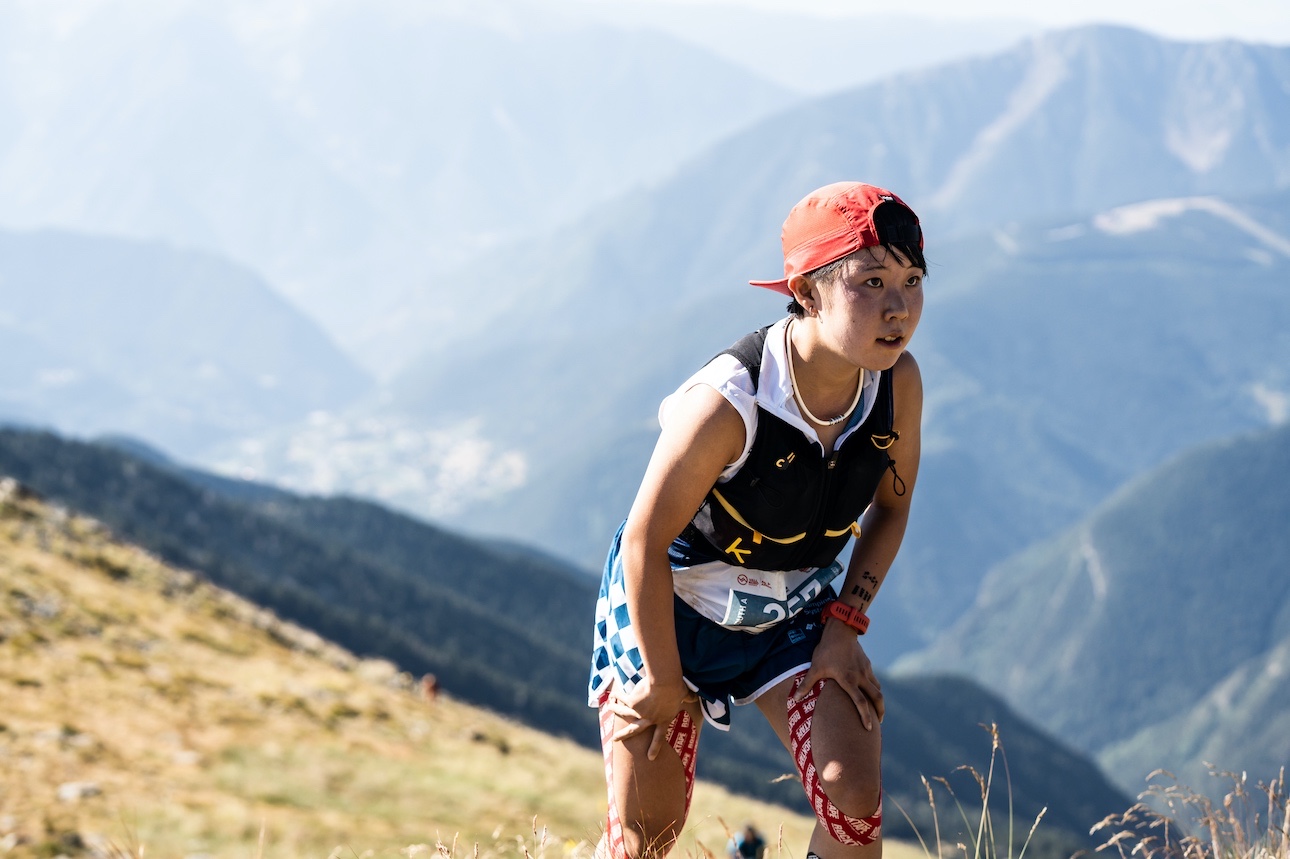 Germany placed an excellent 10th in the country ranking. Sven Koch, who took home two silver and a bronze medal in the men's U23, commented, "I never did such a tight race. I was pushing 100% from the first metre, and the last downhill just never ends…it was crazy and incredible. I'm so happy to bring home three medals for my country, participating for the first time in the Youth World Championships!"
From a country with little elevation, Belgian athlete, Raoul Raus, stated, "It was a great race. I tried to catch the Spaniard in front of me on the downhill and I did, but on the last fast stretch my legs abandoned me and I had to settle for third. However, I'm going home with three bronze medals and that's not bad for a guy coming from Belgium!"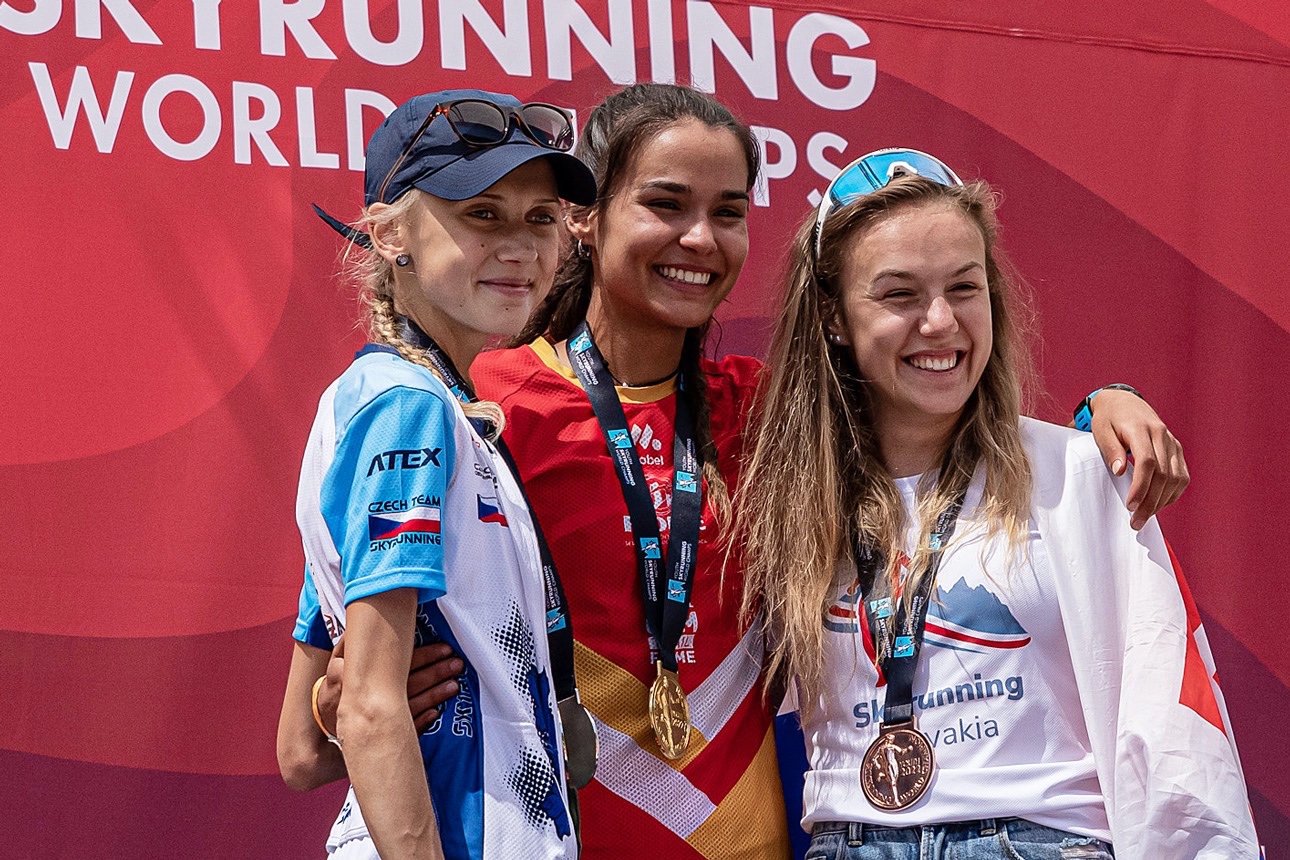 The 2022 Youth Skyrunning World Championships awarded 58 medals for individual and combined titles and countries – based on points scored by the top four athletes. (Due to a tie in the women's B category in Friday's VERTICAL, an extra bronze medal was awarded). For the first time, Belgium, Slovakia, and the United Kingdom took home medals.
Top-ten country medal count
Spain
Portugal
Norway
Czech Republic
Japan
Andorra
Brazil
France
Slovakia
Germany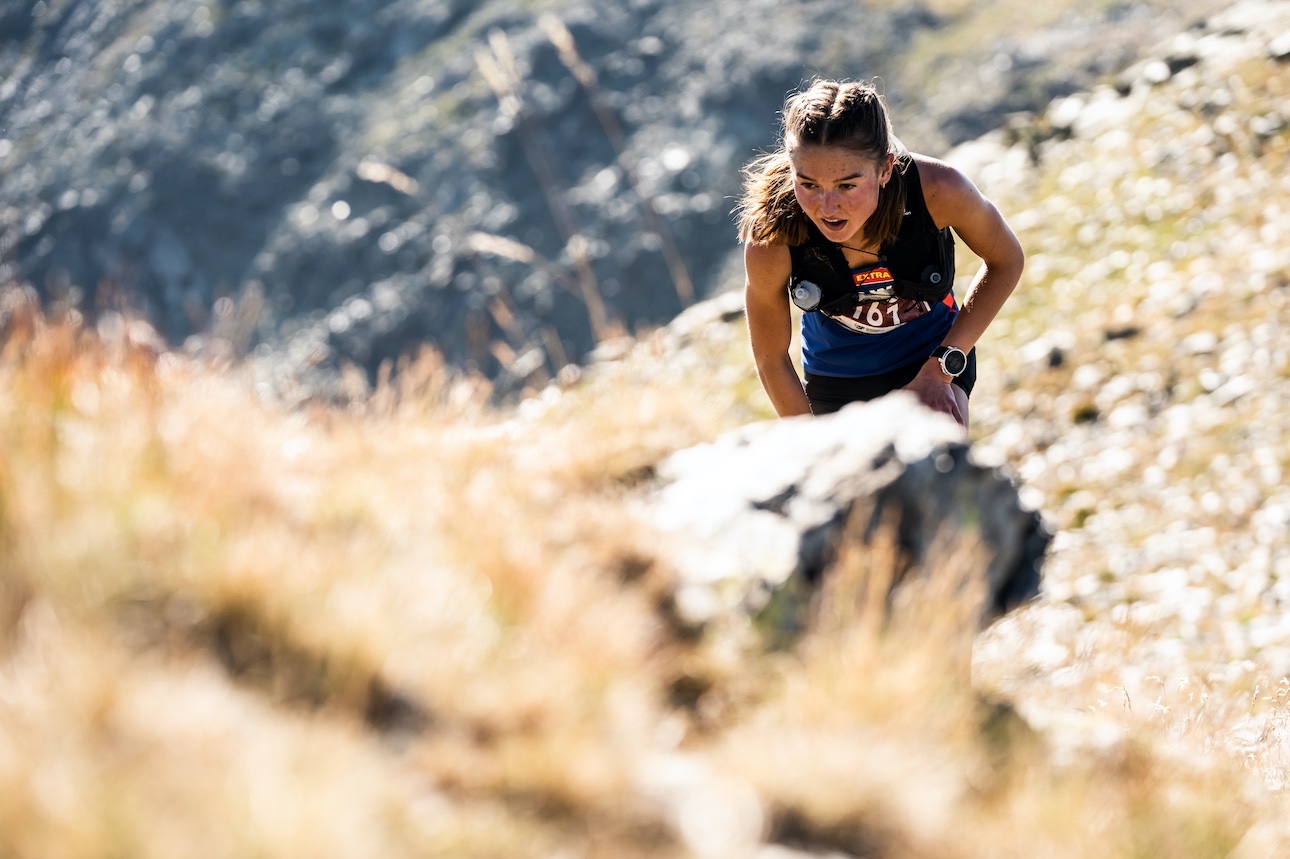 Arinsal, Vallnord was the host venue for the second time round and this weekend celebrated the sixth edition of the Youth Skyrunning World Championships where 26 ISF Member countries took part with 159 athletes participating today. They were: Andorra, Australia, Belgium, Bolivia, Brazil, Bulgaria, Czech Republic, Denmark, France, Germany, Hungary, Ireland, Japan, Netherlands, North Macedonia, Norway, Peru, Poland, Portugal, Slovakia, Slovenia, Spain, Sweden, Switzerland, United Kingdom and USA.
After their huge effort these past two days, these young athletes know very well how to cool off,  after sunset, with celebratory party in the spectacular Arinsal, Vallnord resort…
The Youth Skyrunning World Championships were introduced in 2016 with the aim of creating awareness of the sport among teenagers and pave the way for tomorrow's champions.
The local organisers were OCI Sport, also responsible for the 2020 Skyrunning World Championships held in 2021 Spain. WADA anti-doping tests in collaboration with FAM were carried out at the Championships.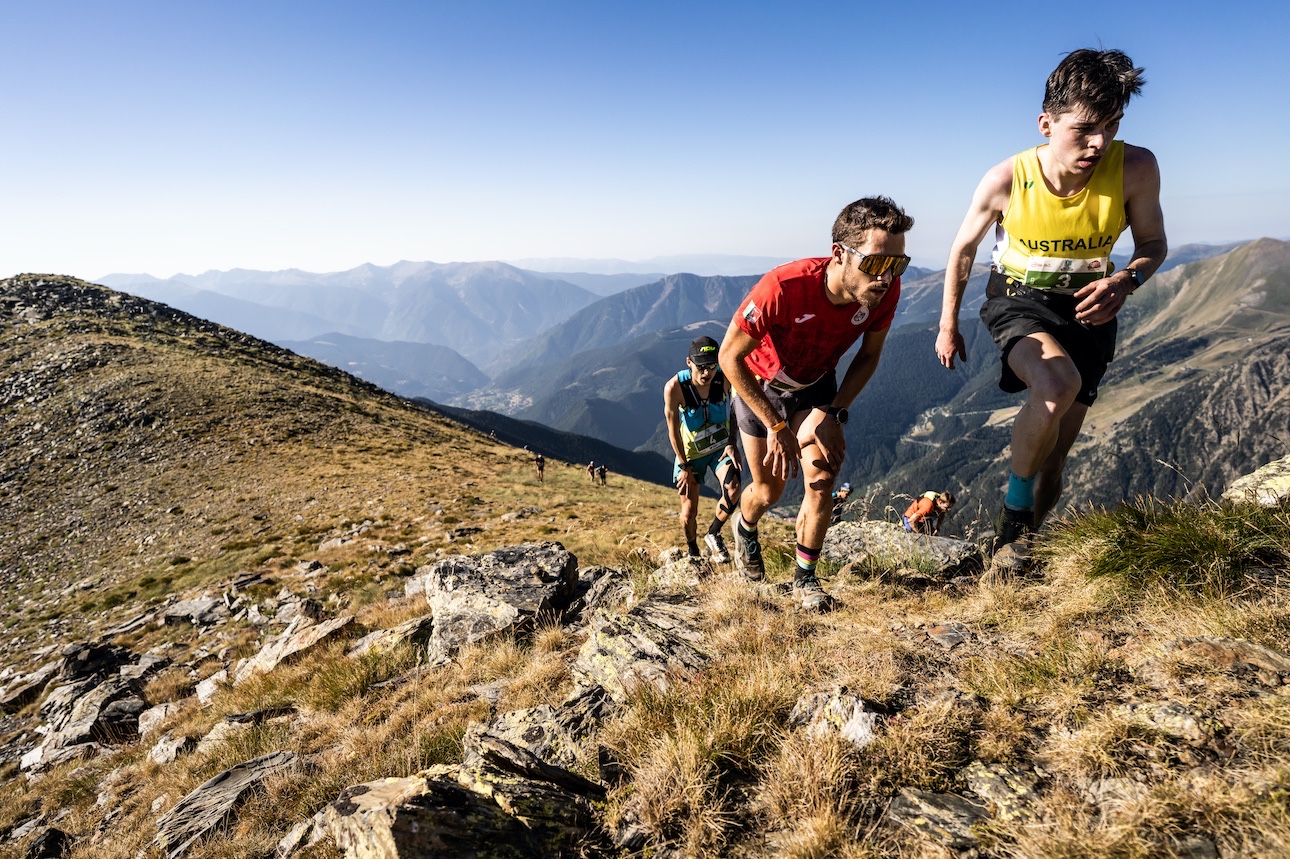 Youth Skyrunning World Championships SKY results 
Youth A (15-17 years old)
Men
Gold – Biel Sagues (ESP) 1h42'40"
Silver – Marti Costa (ESP) 1h46'05"
Bronze – Max Palmitjavila (AND) 1h47'22"
Women
Gold – Gabriela Lasalle (ESP) 1h52'29"
Silver – Ingeborg Synstnes (NOR) 1h58'52"
Bronze – Karen Kobayashi (JPN) 2h11'01"
Youth B (18-20 years old)
Men
Gold – Iu Jaume (ESP) 1h56'20"
Silver – Ibai Larrea (ESP) 1h59'12"
Bronze – Raoul Raus (BEL) 1h59'48"
Women
Gold – Ida Waldal (NOR) 2h13'15"
Silver – Carrodilla Cabestre (ESP) 2h19'34"
Bronze – Chloe Rylance (GBR) 2h30'15"
U23 (21-23 years old)
Men
Gold – Daniel Castillo (ESP) 1h52'37"
Silver – Ryunosuke Omi (JPN) 1h54'50"
Bronze – Sven Koch (GER) 1h59'30"
Women
Gold – Nuria Tarrago (ESP) 2h27'45"
Silver – Barbora Macurova (CZE) 2h31'02"
Bronze – Sara Machajova (SVK) 2h41'18"
Combined Titles (based on the sum of the VERTICAL and SKY results)
Youth A (15-17 years old)
Men
Gold – Biel Sagues (ESP)
Silver – Max Palmitjavila (AND)
Bronze – Jules Peytavi (FRA)
Women
Gold – Ingeborg Synstnes (NOR)
Silver – Gabriela Lasalle (ESP)
Bronze – Karen Kobayashi (JPN)
Combined Youth B (18-20 years old)
Men
Gold – Iu Net Puig (ESP)
Silver – Iu Jaume (ESP)
Bronze – Raoul Raus (BEL)
Women
Gold – Ida Waldal (NOR)
Silver – Carrodilla Cabestre (ESP)
Bronze – Jana Pekarova (CZE)
Combined U23 (21-23 years old)
Men
Gold – Ryonosuke Omi (JPN)
Silver – Sven Koch (GER)
Bronze – Isaac Barti (ESP)
Women
Gold – Nuria Tarragò (ESP)
Silver – Barbora Macurova (CZE)
Bronze – Sara Machajova (SVK)