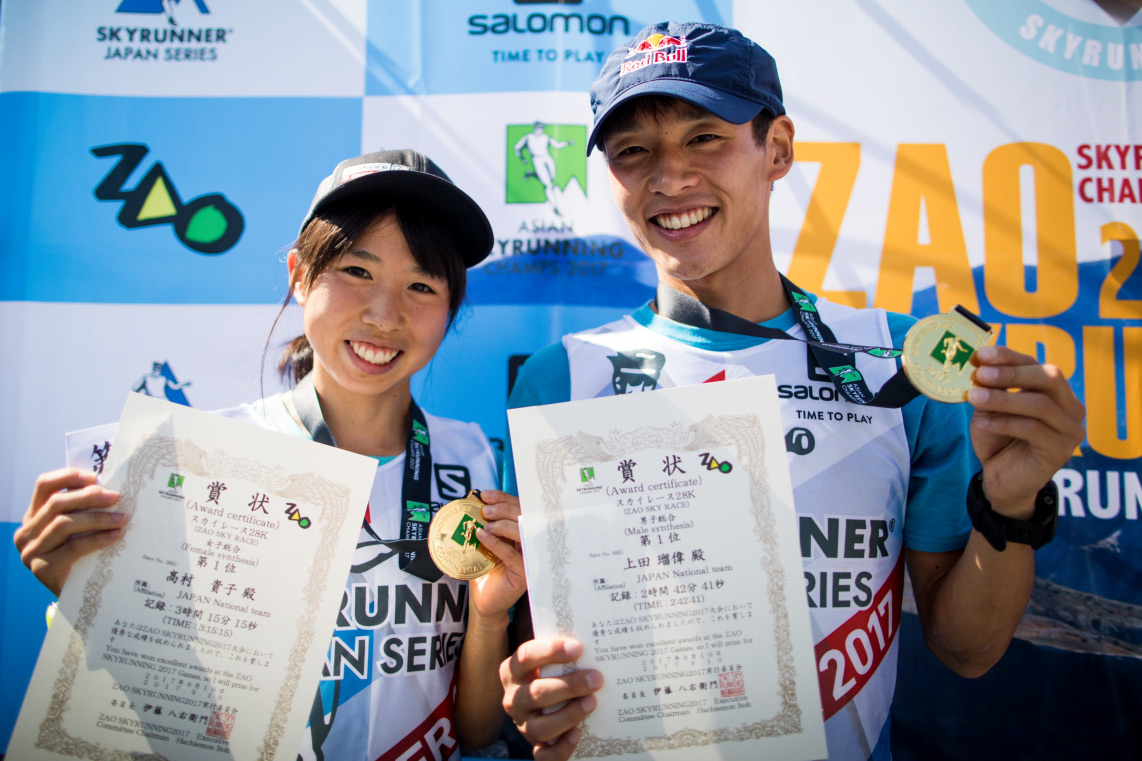 For the first time, Japan hosted the Asian Skyrunning Championships for the Vertical and the Sky disciplines on September 9 and 10 where runners from Japan, South Korea, China and Philippines contested the medals, More than 300 Asian athletes gathered in the Zao Onsen mountain resort, a historic hot springs village, to celebrate the events with a field totalling nearly 700 from nine countries.
Japan came out on top taking the podiums in both races, with a bronze going to South Korea in the Sky category.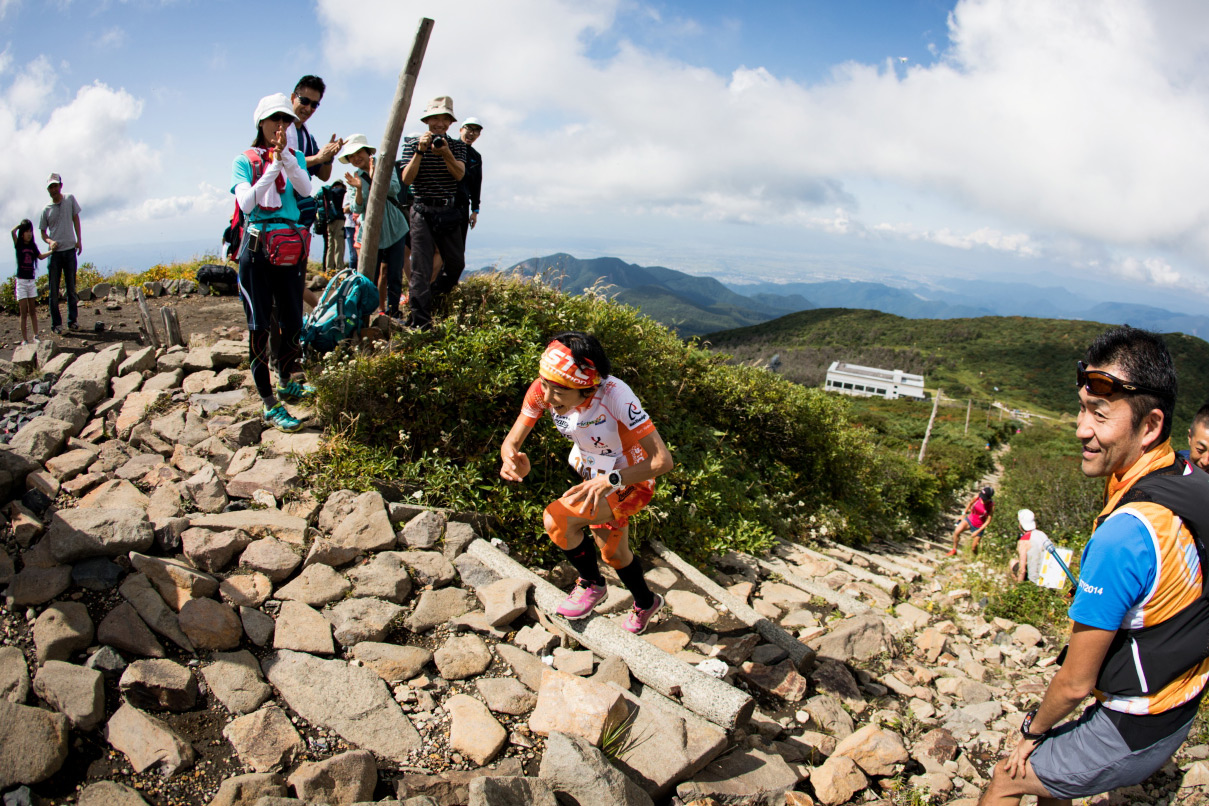 The action kicked off with Saturday's Zao Vertical Race, 4.8km long with 900m vertical climb. Starting on a relatively easy uphill from Zao village, runners climbed a steep, 30% muddy ascent. After struggling with technical rocky terrain, the finish line summits on Mt Jizo at 1,736m altitude.
Rising international star from Japan, Yuri Yoshizumi, took the gold and set the new record in 44'41". Mina Ogawa and Yukari Hoshino completed the all-Japanese podium. "It was a demanding course for me, especially just a week after racing in Chamonix." Yoshizumi commented. "I was happy to beat my own record here last year."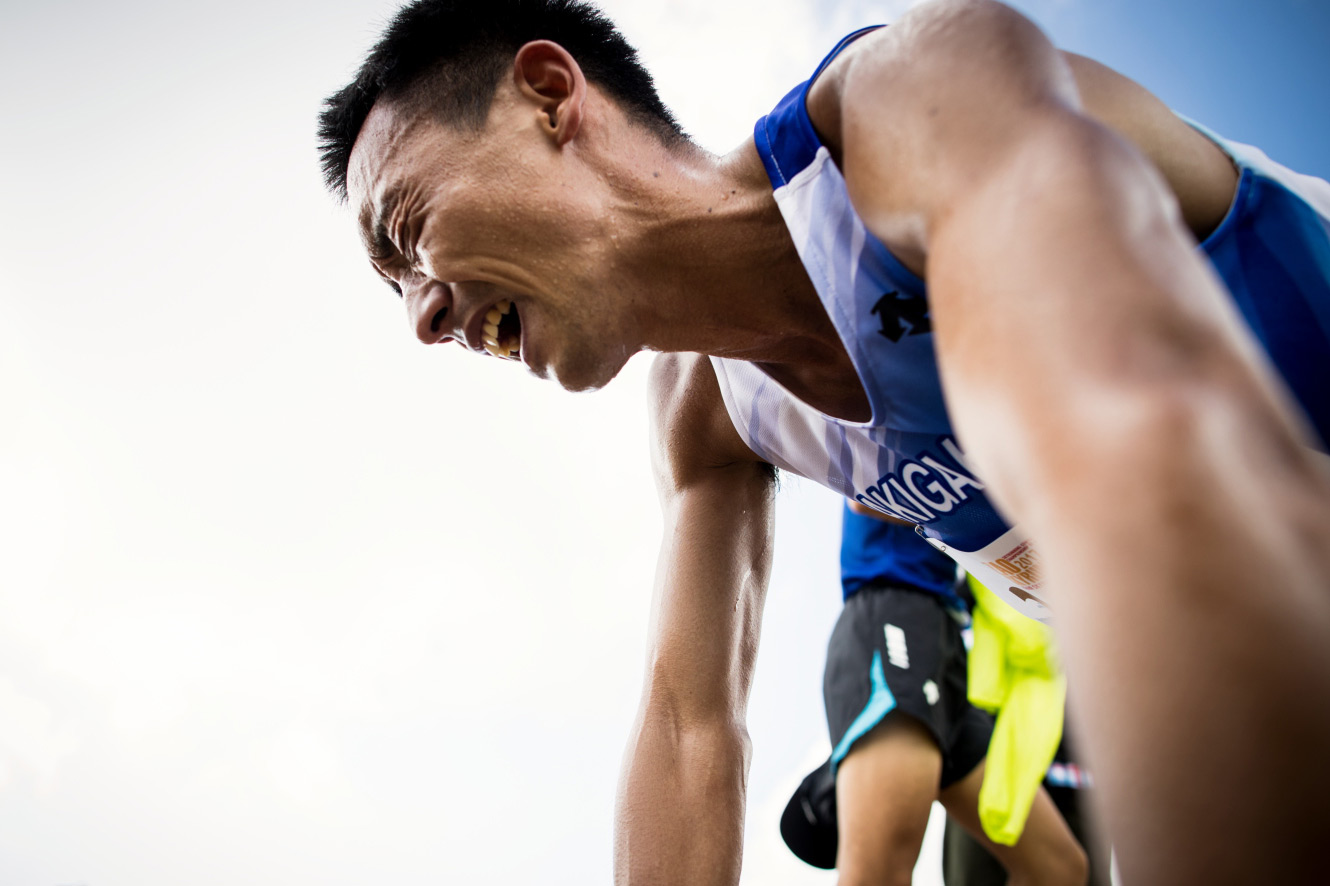 Japan's Toru Miyahara, better known for longer international distance successes, took the win for the men in 37'34", with Goki Nagasato and Takashi Shinushigome closing the podium. "I had been focussed on Zao this summer and was rewarded today. The performance of athletes younger than me was remarkable," he said. Both Yoshizumi and Miyahara were the 2016 VK Asian Champions in Hong Kong.
Sunday's Zao Skyrace 28K with 2,300m vertical climb shared most of the Zao Vertical Race course but included an exposed rocky ridge line and a spectacular view of a green crater lake. 142 participants lined up with some strong competition, especially in the men's field.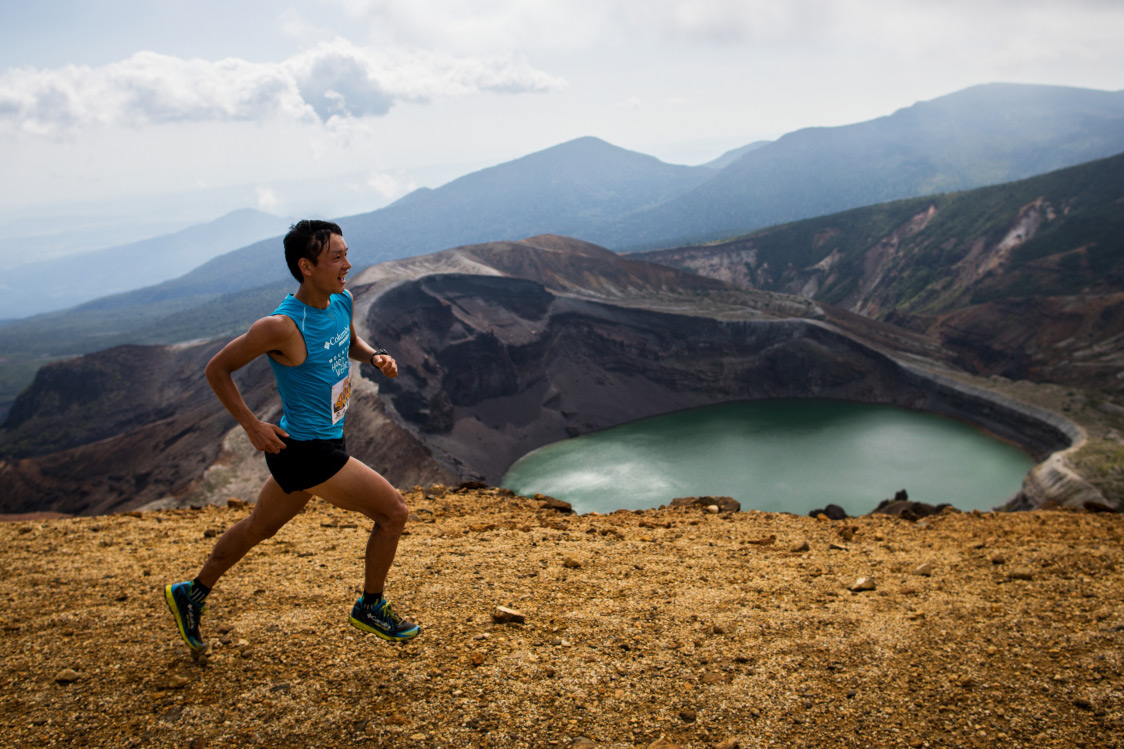 The gold went to race favourite, Ruy Ueda in 2h42'41" followed by Satoshi Kato, a close second for silver and Yoshihito Kondo, third, who took the bronze medal, just seven minutes off the winner. "It was not an easy race for me just a week after racing OCC 56km in Chamonix. However, Zao is the most important event this year in Japan and I am happy to stand on the podium as a result of all the effort," Ueda said. The podium was entirely Japanese.
Again, Japan took the top two slots in the women's race with Sooji Park from South Korea collecting a bronze medal for third. The gold went to Takako Takamura and the silver to Yukari Hoshino. Takamura placed third in the SkyRace® Comapedrosa on the Migu Run Skyrunner® World Series in Andorra in July. "Zao was my key event of the year, together with Comapedrosa. All my experience there helped me to push hard today!" she exclaimed.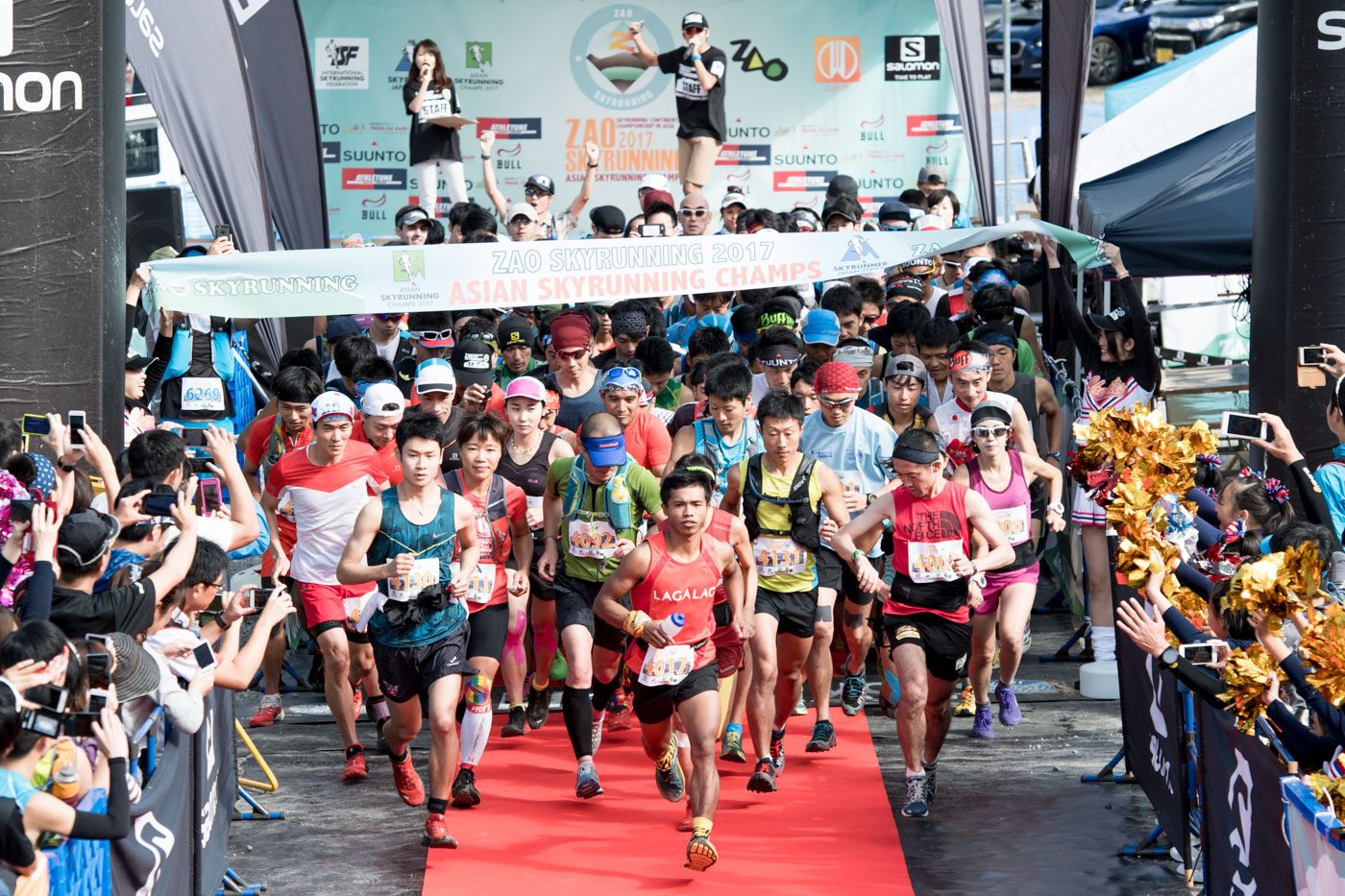 The 2017 Skyrunning Asian Championships Ultra will take place in Hong Kong with the MSIG Lantau 50, on Lantau Island on December 3.
Zao Vertical Race
Men
1. Toru Miyahara JPN) – 37'34"
2. Goki Nagasato (JPN) – 39'26"
3. Takashi Shinushigome (JPN) – 40'32"
4. Ryunosuke Ohmi (JPN) 40'48"
5. Hayato Yanagisawa (JPN) 41'40"
Women
1. Yuri Yoshizumi (JPN) – 44'41"
2. Mina Ogawa (JPN) – 48'43"
3. Yukari Hoshino (JPN) – 54'12"
4. Sora Takizawa (JPN) 1h01'04"
5. Kishiko Suto (JPN) 1h02'25"
Zao SkyRace® 28K
Men
1. Ruy Ueda (JPN) 2h42'41"
2. Satoshi Kato (JPN) 2h44'29"
3. Yoshihito Kondo (JPN) 2h50'45"
4. Yuichi Miura (JPN) 2h50'57"
5. Yamato Yoshino (JPN) 2h51'17"
Women
1. Takako Takamura (JPN) 3h15'15"
2. Yukari Hoshino (JPN) 3h44'50"
3. Sooji Park (KOR) 3h49'46"
4. Sayuri Orito (JPN) 3h58'49"
5. Eri Kuwabara (JPN) 4h01'44"
Gold, silver and bronze medals were awarded to the top three Asian men and women in each discipline.
The 2017 Asian Skyrunning Championships:
VERTICAL – September 9 – Zao Vertical Race, Yamagata, Japan
SKY – September 10 – Zao SkyRace®, Yamagata, Japan
ULTRA – December 3 – MSIG Lantau 50, Hong Kong
Skyrunning Continental Championships