It was the turn of the Sky discipline at the 2017 Skyrunning European Championships held at the Gorbeia Suzien race in Spain's Basque Country, Saturday, October 7.
Spain, Romania and France took the individual medals with Spain taking the entire men's podium while women's podium clinched a gold for Romania, a silver for France and a bronze for Spain.
The stacked field included some of the most prominent runners on the international circuit, with race winner Aritz Egea taking the gold for Spain. He closed in 3h02'55". Fellow countrymen Antonio Martinez took the silver and Cristobal Adell, the bronze.
The women's winner and gold medallist was Romanian Ingrid Mutter who also set a new course record in 3h37'47". Celia Chiron from France was awarded the silver medal and Spain's Sheila Avilés, the bronze.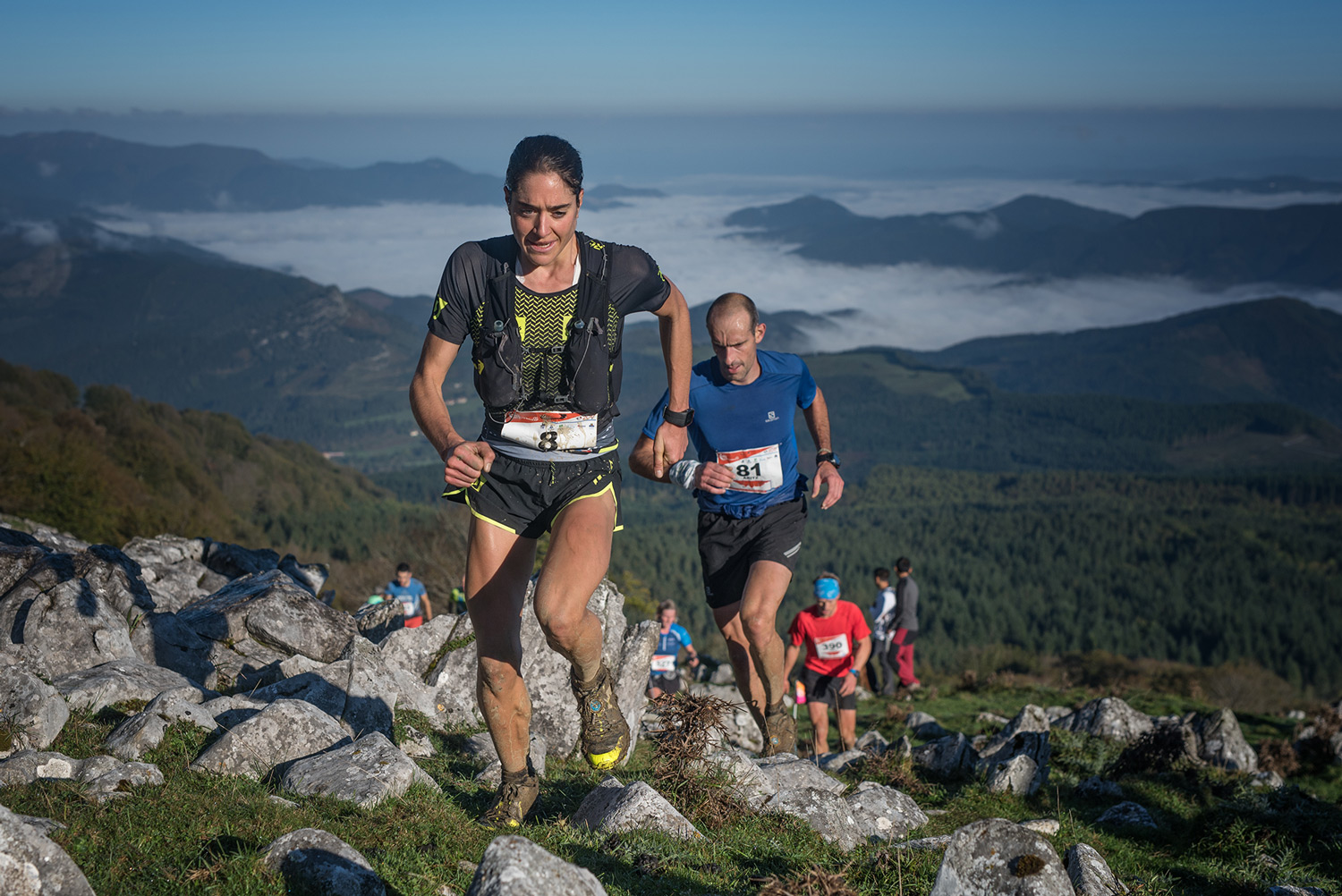 464 athletes from 10 nations toed the start line ready for the challenge over the 31 km course which boasts a substantial 2,400m vertical climb to the summit of Mount Gorbea at 1,481m altitude.
After the Ultra Championships held in Val d'Isère, France in July at the High Trail Vanoise, Spain, Netherlands and Romania lead the combined ranking to date.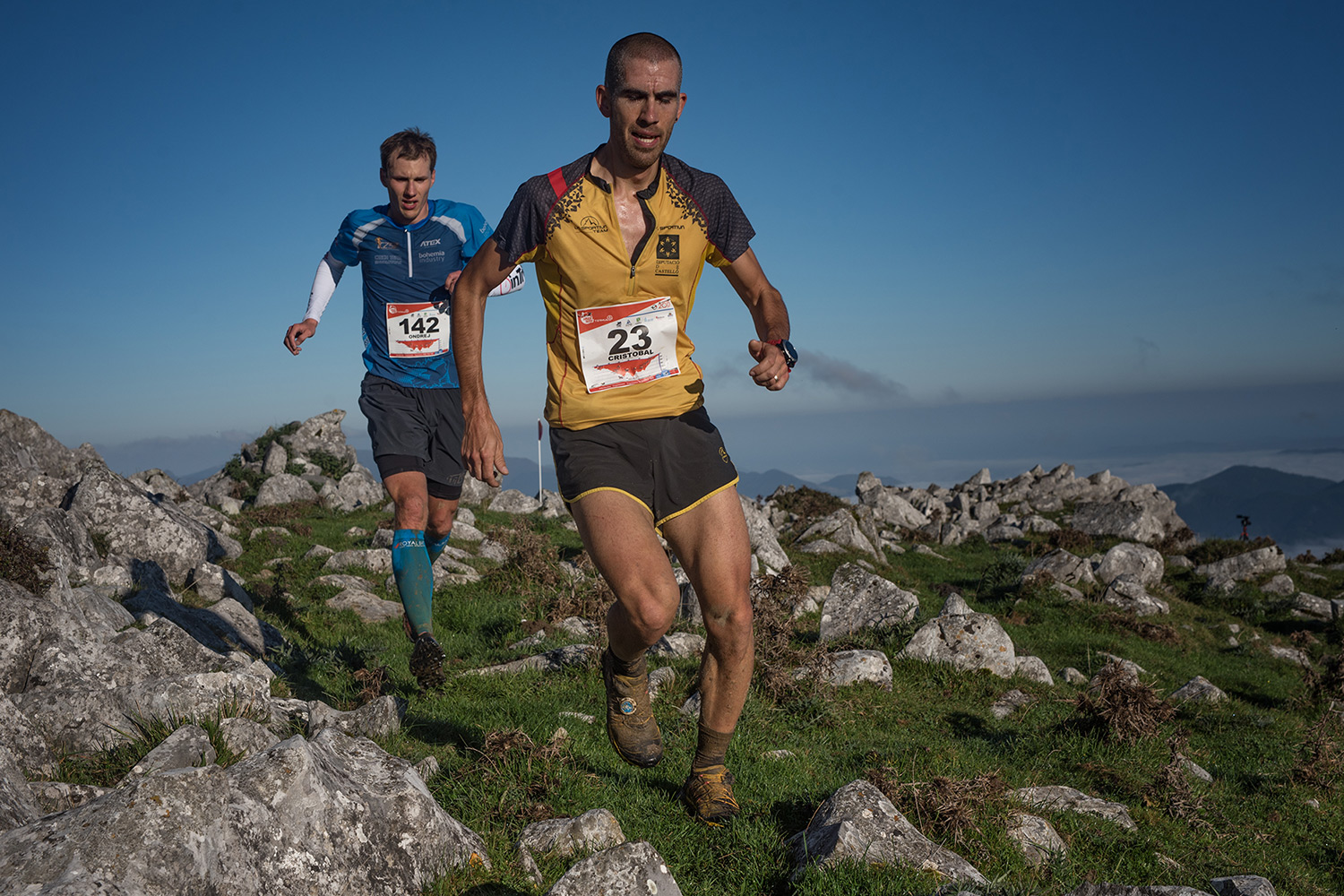 Seven nations split the 12 medals at stake in the two events.
The provisional official national ranking is: Czech Republic with 392 points, Spain with 250 points, Poland 206 and Hungary 200 points.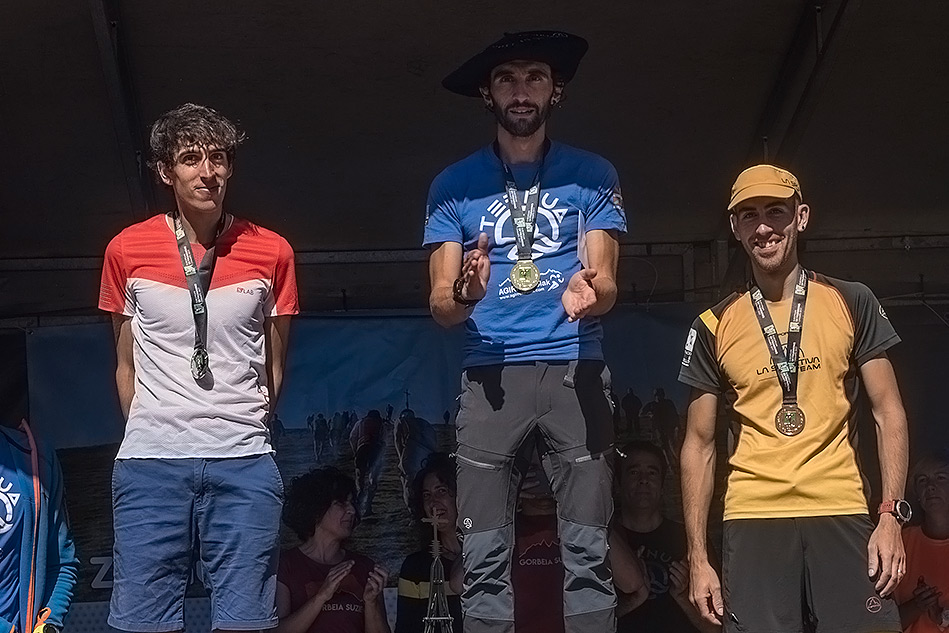 The Championships finals will take place less than a week away on October 13 with the Vertical discipline at the Grèste della Mughéra Vertical Kilometer® in Limone sul Garda, Italy, where the overall Skyrunning European Championships medallists and nations will be announced.
Race results
Men
Aritz Egea (ESP) – 3h02'55"
Antonio Martinez (ESP) – 3h06'25"
Cristobal Adell (ESP) – 3h07'29"
Women

Ingrid Mutter (ROU) – 3h37'47"
Celia Chiron (FRA) – 3h38'44"
Sheila Avilés (ESP) – 3h39'01"
Individual medal count
Men
Gold: Aritz Egea (ESP)
Silver: Antonio Martinez (ESP)
Bronze: Cristobal Adell Albalat (ESP)
Women
Gold: – Ingrid Mutter (ROU)
Silver: Celia Chiron (FRA)
Bronze: Sheila Avilés Castaño (ESP)
Ranking (updating)
Three disciplines are contested in the European Skyrunning Championships which are held every two years:
ULTRA
July 8 – High Trail Vanoise, 68 km, Val d'Isère, France
SKY
October 7 – Gorbeia Suzien, Basque Country, Spain
VERTICAL
October 13 – Vertical Kilometer® Grèste de la Mughéra, Limone sul Garda, Italy
Join us on Facebook, Twitter and Instagram for news and updates