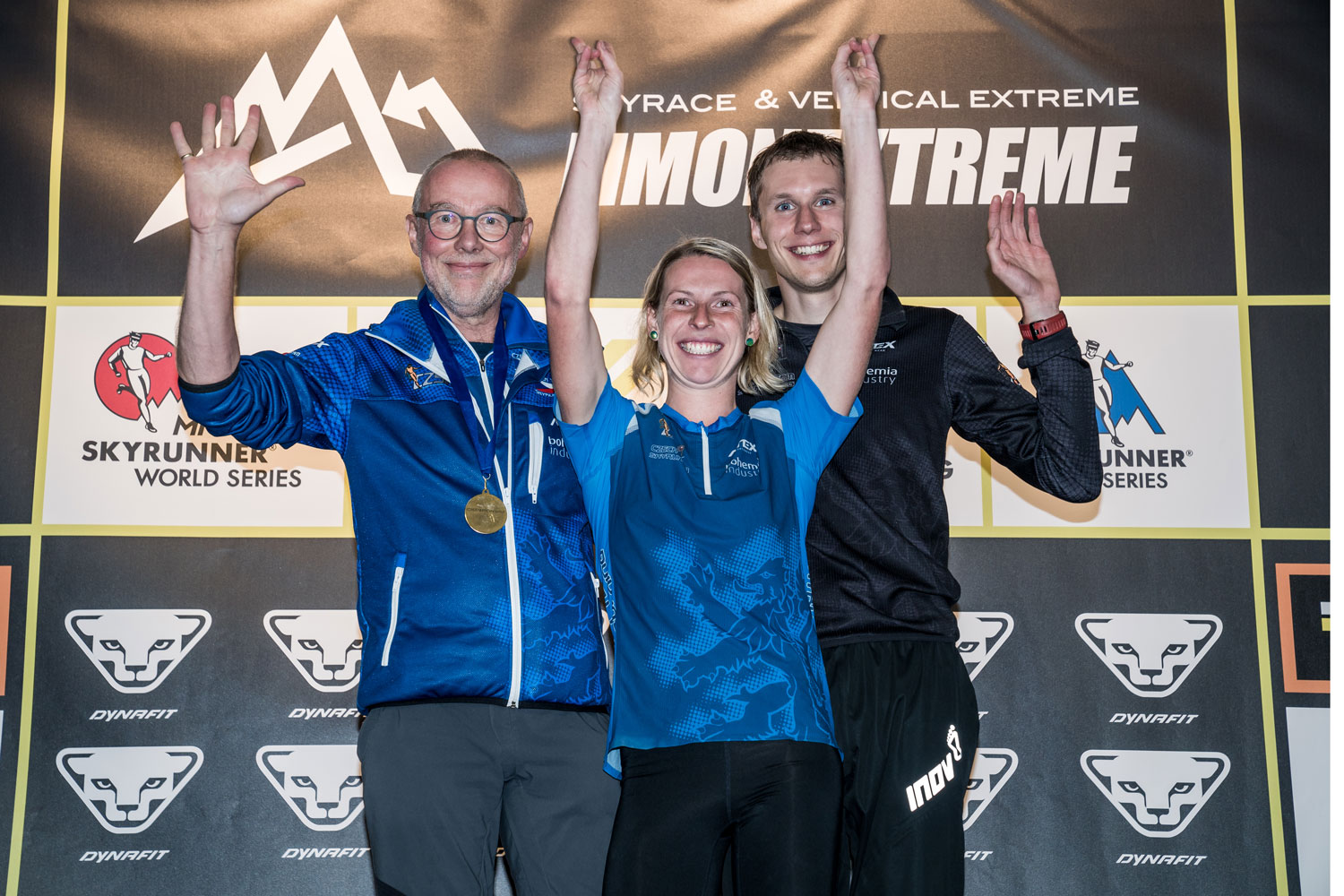 The finals of the 2017 Skyrunning European Championships saw the Czech Republic, Spain and Italy dominate the overall national rankings in Limone sul Garda, Italy, on October 13. After the Ultra and Sky disciplines earlier in the season, it was the turn of the Vertical category.
The world's top specialists from 19 countries gathered to compete at the Grèste de la Mughéra Vertical Kilometer®, also valid for the Vertical Kilometer® World Circuit.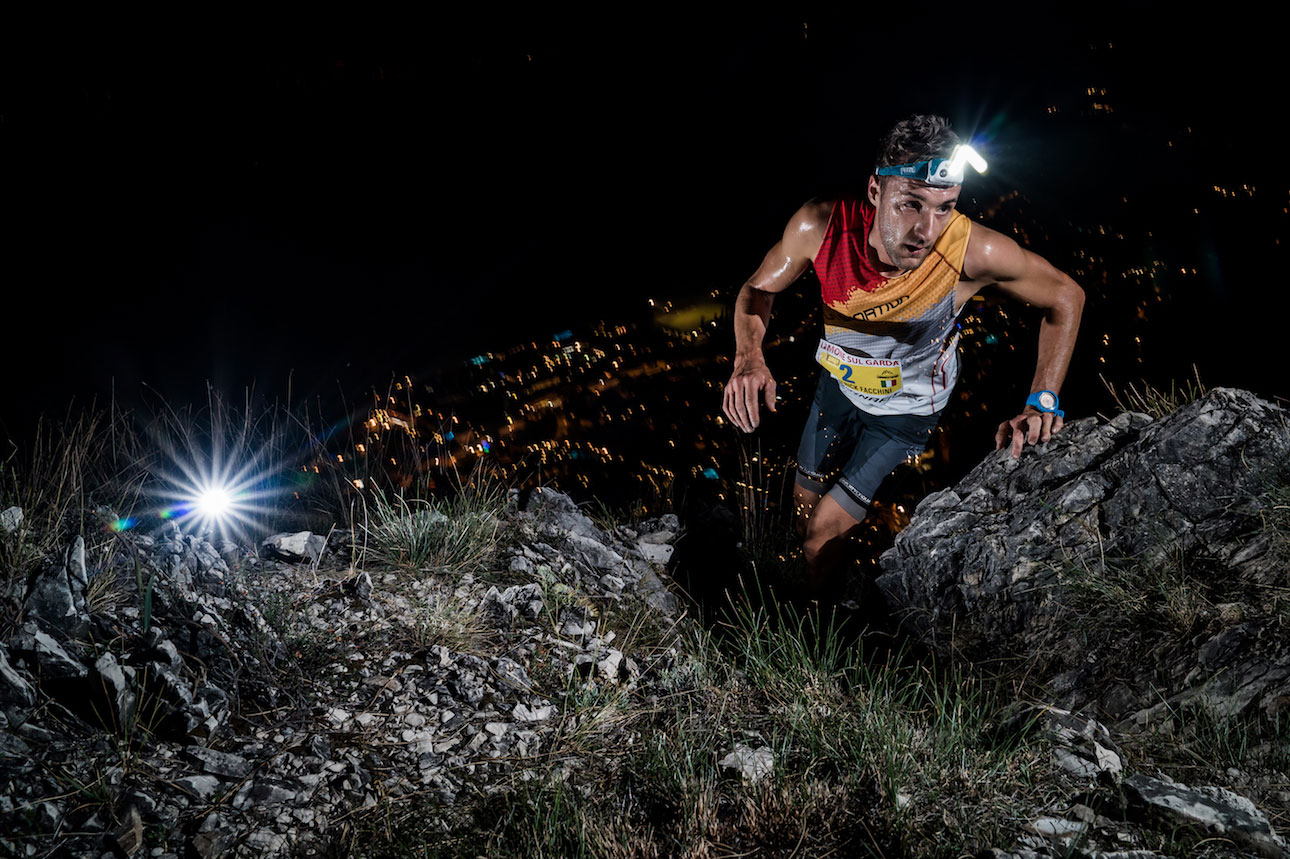 Ten nations took the 18 medals at stake, led by Spain, France and Italy.
Italy secured the lion's share of the individual medals, protagonists of the Vertical Kilometer® discipline for more than 20 years. They were awarded three out of six medals taking the gold and silver in the men's field and the bronze for the women.
With dusk falling, a total of 235 competitors took off from the shores of Lake Garda to climb 1,080m up the rocky 3.2 km course making for a spectacular show, their headlamps flickering along the horizon, high above the lake.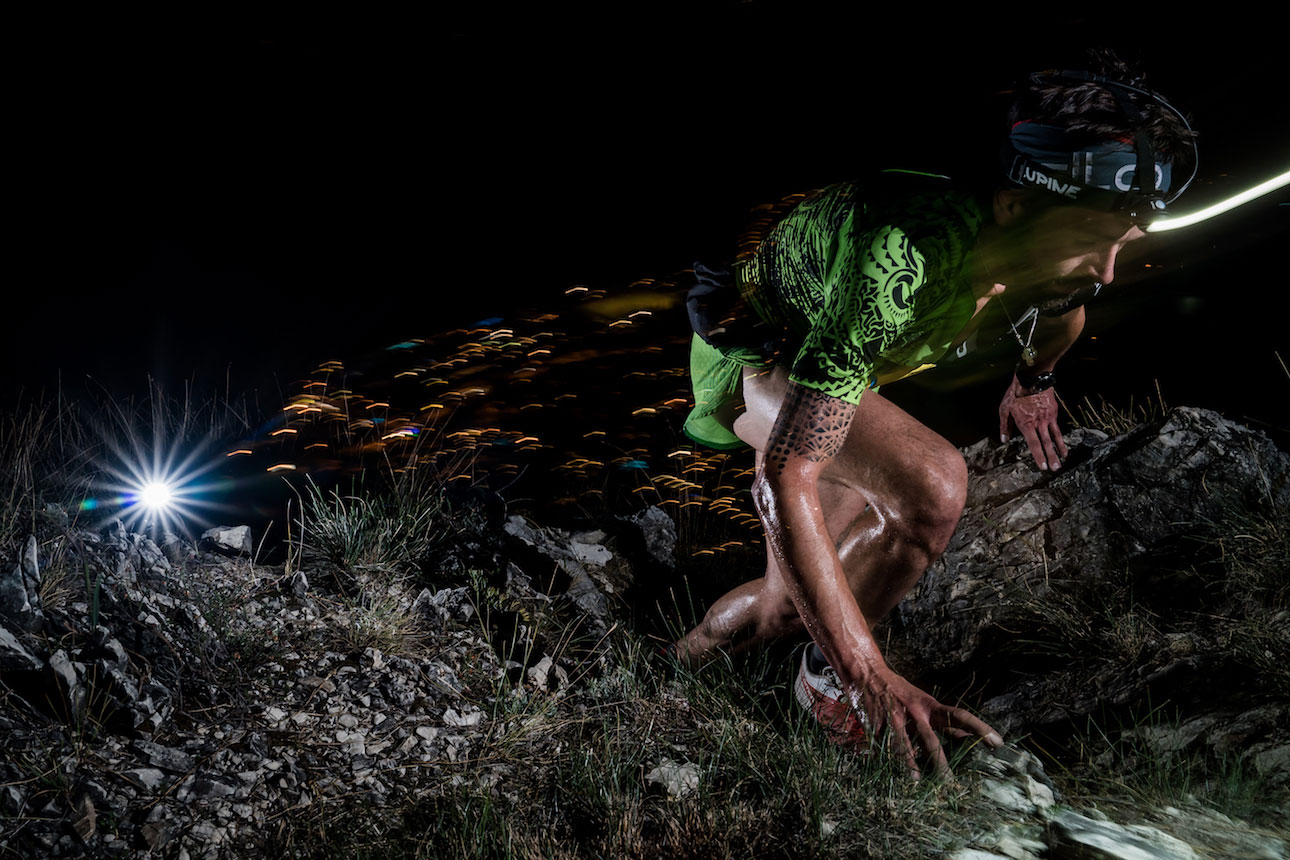 Race winners Philip Goetsch from Italy and Christel Dewalle from France made a repeat performance after winning here last year, closing in 36'23" and 45'52" respectively, earning a gold medal each. Italy's Patrick Facchini took the silver and World Champion Stian Angermund-Vik from Norway, the bronze.
In the women's category Michelle Maier from Germany was awarded the silver medal and the bronze went to Italian Camilla Magliano.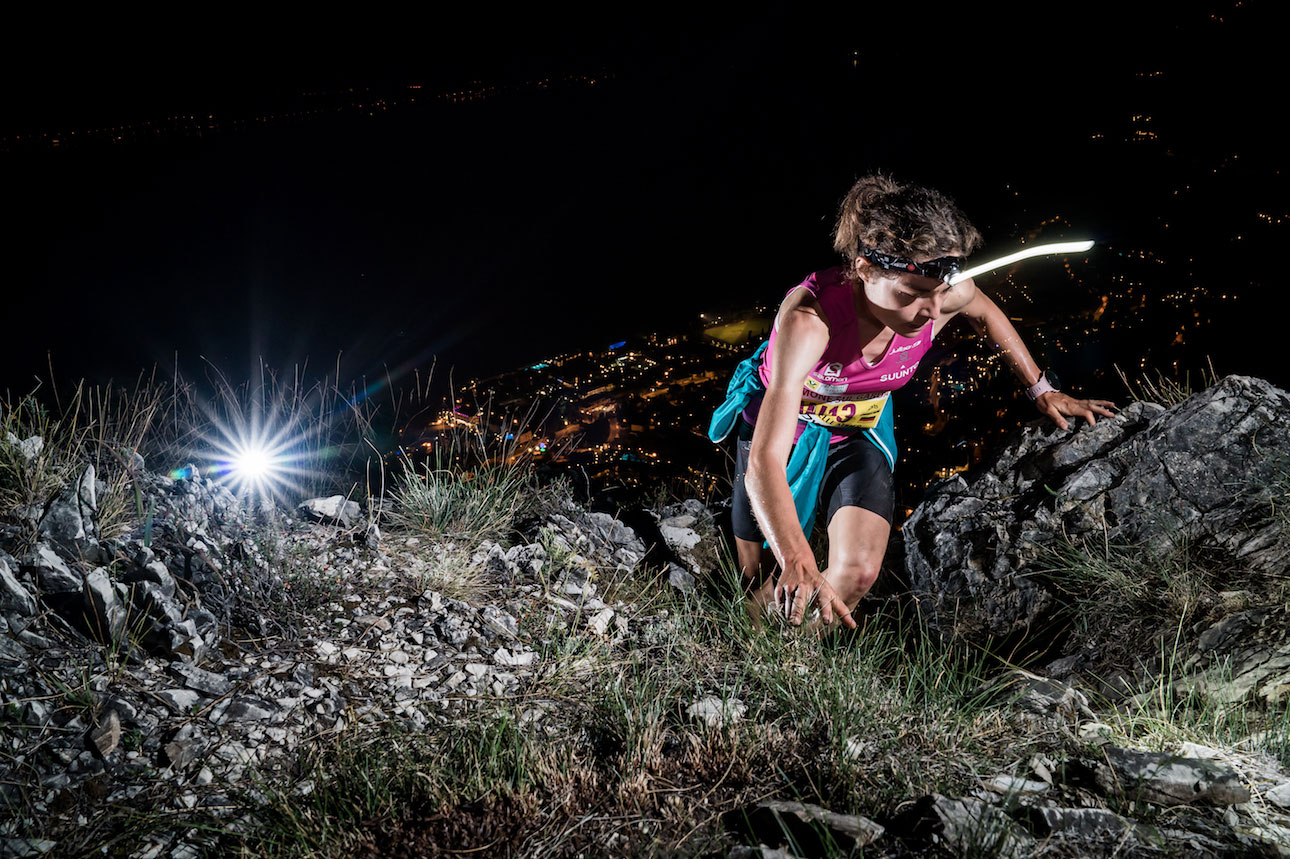 The 2017 Skyrunning Continental Championships will close with the final race of the season at the Asian Championships in Hong Kong on December 3 in Hong Kong with the MSIG Lantau 50 valid for the Ultra discipline.
Race results and medals
Men
Philip Goetsch (ITA) – 36'23" – GOLD
Patrick Facchini (ITA) – 38'13" – SILVER
Stian Angermund-Vik (NOR) – 38'40" – BRONZE
Nejc Kuhar (SLO) – 38'46"
Petter Engdahl (SWE) – 39'07"
Women
Christelle Dewalle (FRA) – 45'52" – GOLD
Michelle Maier (GER) – 46'13" – SILVER
Camilla Magliano (ITA) – 47'45" – BRONZE
Stephanie Jimenez (ITA) – 48'05"
Laura Orgué (ESP) – 48'22"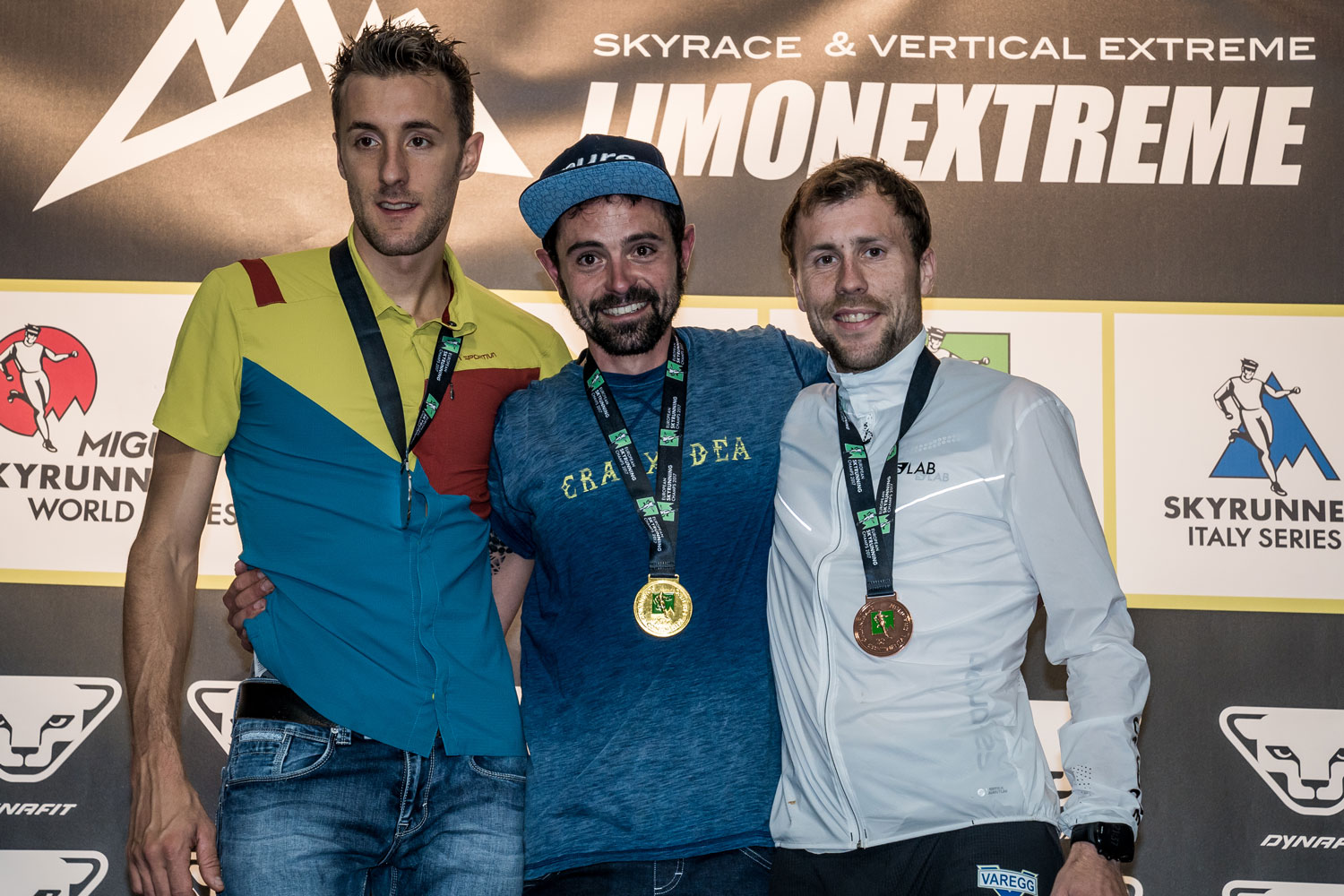 Three disciplines were contested in the 2017 European Skyrunning Championships:
ULTRA
July 8 – High Trail Vanoise, 68 km, Val d'Isère, France
SKY
October 7 – Gorbeia Suzien, Basque Country, Spain
VERTICAL
October 13 – Vertical Kilometer® Grèste de la Mughéra, Limone sul Garda, Italy
Join us on Facebook, Twitter and Instagram for news and updates