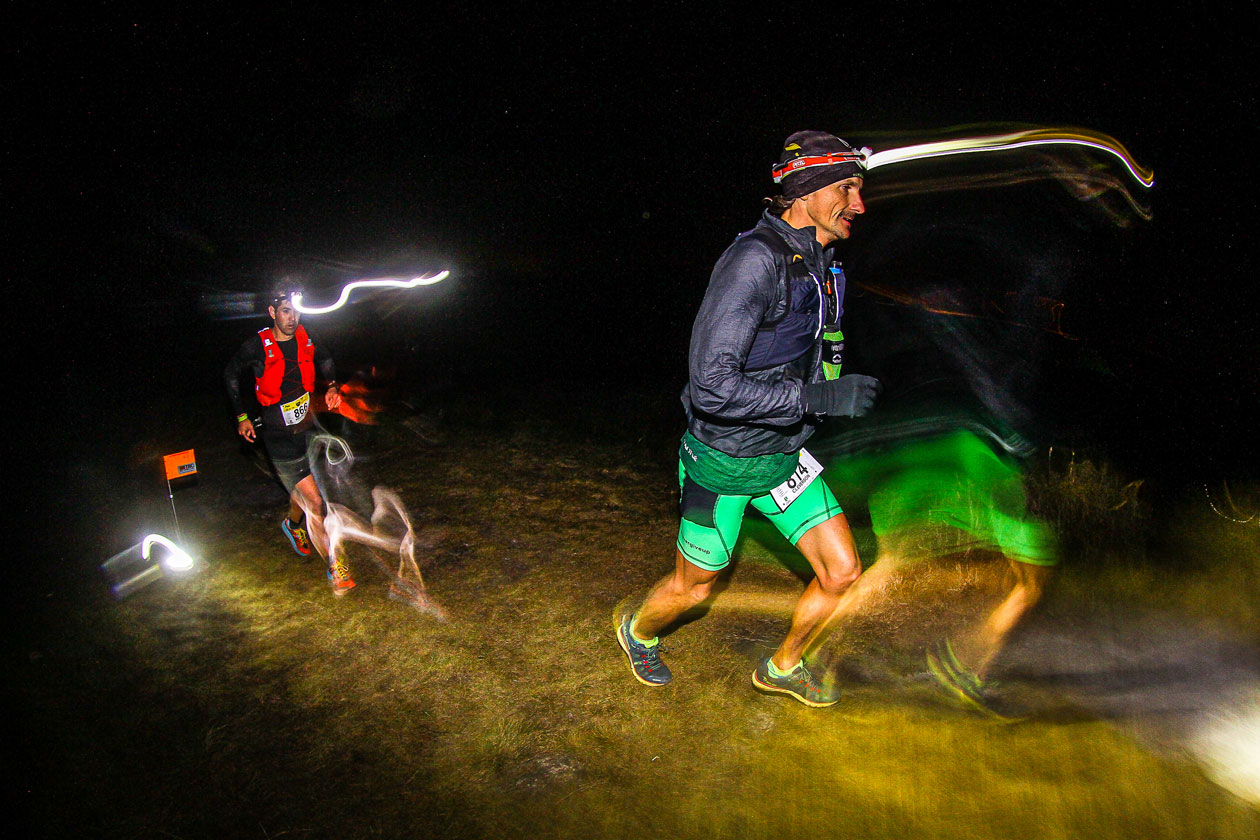 The first Skyrunning South American Championships were hosted in Brazil at Ultramaratona dos Perdidos on July 12-13 – an enormously successful national celebration, with Brazil taking almost every medal in the Sky and Ultra disciplines outshining the five Official National Teams.
The spectacular Serra do Mar mountains, not far from the Pacific coast in the South East of the country, were the scenario where the two races featured steep ascents, traverses and descents on technical and challenging terrain.
Launched just a few months ago, the Championships were the main focus for South American ISF Members who managed to put together no less than five Official National teams: Bolivia, Brazil, Chile, Peru and Venezuela. A total of 550 athletes from nine countries took part in the weekend's events.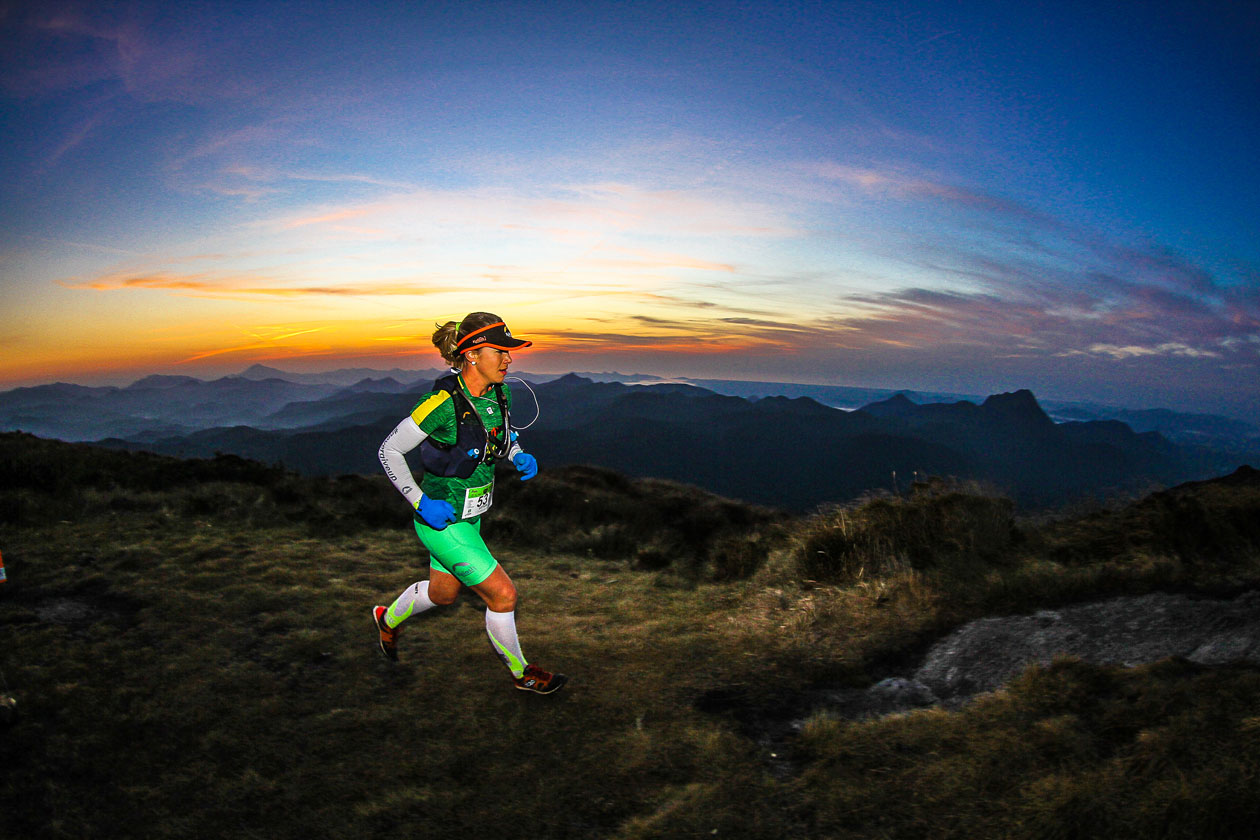 Twelve medals were at stake, assigned to the first three men and women in both the Sky and Ultra disciplines.
The Championships kicked off with the 80 km race valid for the Ultra medals on July 12. It was clear from the beginning that Brazil wanted to make a statement on home ground with Cleverson del Secchi and Maria Zanetti leading the race from start to finish. The two Brazilian runners covered the 80 km with 4,100m vertical climb in 10h09'59" and 12h46'54" respectively, setting the records for this course which was specifically designed for the Championships to meet skyrunning criteria.
The male podium was completed by Brazil's Wellington Noronha and Peru's Luis Scollo, while the female podium was all-Brazilian with Elizabete Prado and Claudia Nogueira in second and third place.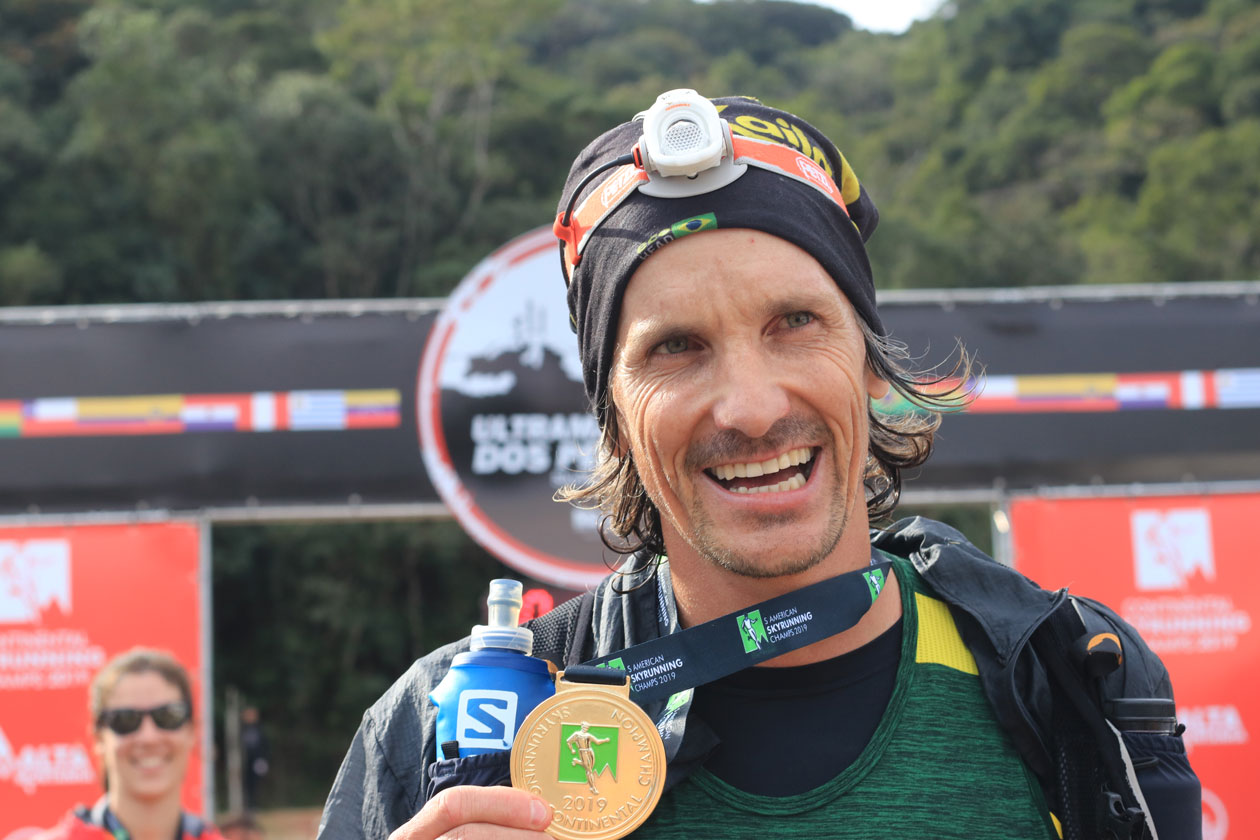 "Ultramaratona dos Perdidos is always a very technical race, but today was very dry so we could run better," commented new gold medalist, del Secchi. "It's my first victory of the year and being in an international competition makes it even more special. I'm very happy to represent Brazil."
Zanetti declared: "It was my debut in the 80K and I came here aiming to complete the race. It was my first time on such technical terrain so I'm very happy. The women's field was very strong and crossing the line in front of everyone was wonderful!"
The dry weather helped the runners also for the shorter, Sky distance which took place on July 13, where the two record holders once again beat the strong competition. The race, 45 km long with 2,900m vertical climb, celebrated its eighth edition.
Local athlete Rogerio Silvestrin beat his own record by almost 12', conquering the gold medal and leaving fellow countrymen Chico Santos (silver) and Jose Virginio (bronze) more than 22' behind.
"I managed to win this very technical and very steep race, but it was not easy. The other athletes were very strong, but my strategy and thee-years' experience here worked well. The dry weather helped, and I managed to lead the race from start to finish," commented a very proud Silvestrin. "About breaking the record, I had expectations but did not know how I would react during the race, but I knew I could put a few minutes down."
The women's race was more unpredictable with record holder Leticia Saltori from Brazil and Marylin Jurado from Peru, exchanging the lead. The Peruvian runner summited first at Perdidos and Araçatuba, but lost the race and the gold medal in the downhill, settling for silver. Jasieli Rosa from Brazil completed the podium with a bronze medal.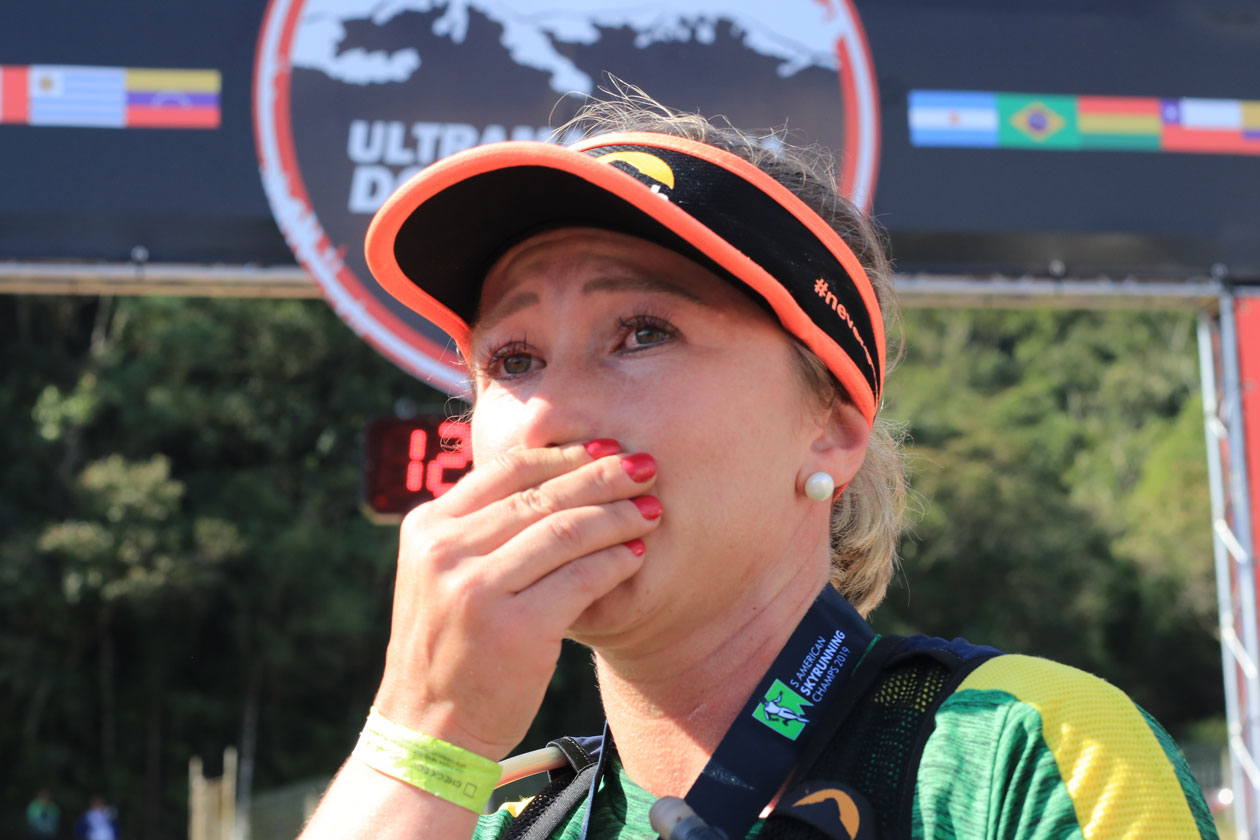 Ricardo Beraldi, race organizer and ISF Member for Brazil, was ecstatic after the event, commenting: "I believe we did a good job in true skyrunning spirit. We gathered the best athletes from Brazil and South America for an epic battle. To see these athletes in the Brazilian Atlantic Forest facing these great climbs was sensational. This is a unique environment, totally different from anywhere outside Brazi, and few people are accustomed to this humid terrain which provided an incredibly beautiful and tough race that everyone enjoyed!"
Brazil had many reasons to celebrate the success of these first-ever Skyrunning South American Championships, taking five out of six medals in each category. Peru took two medals, one in each discipline.
Congratulations to all South American Skyrunning members for taking part and to Brazil for the excellent results and management of this iconic event.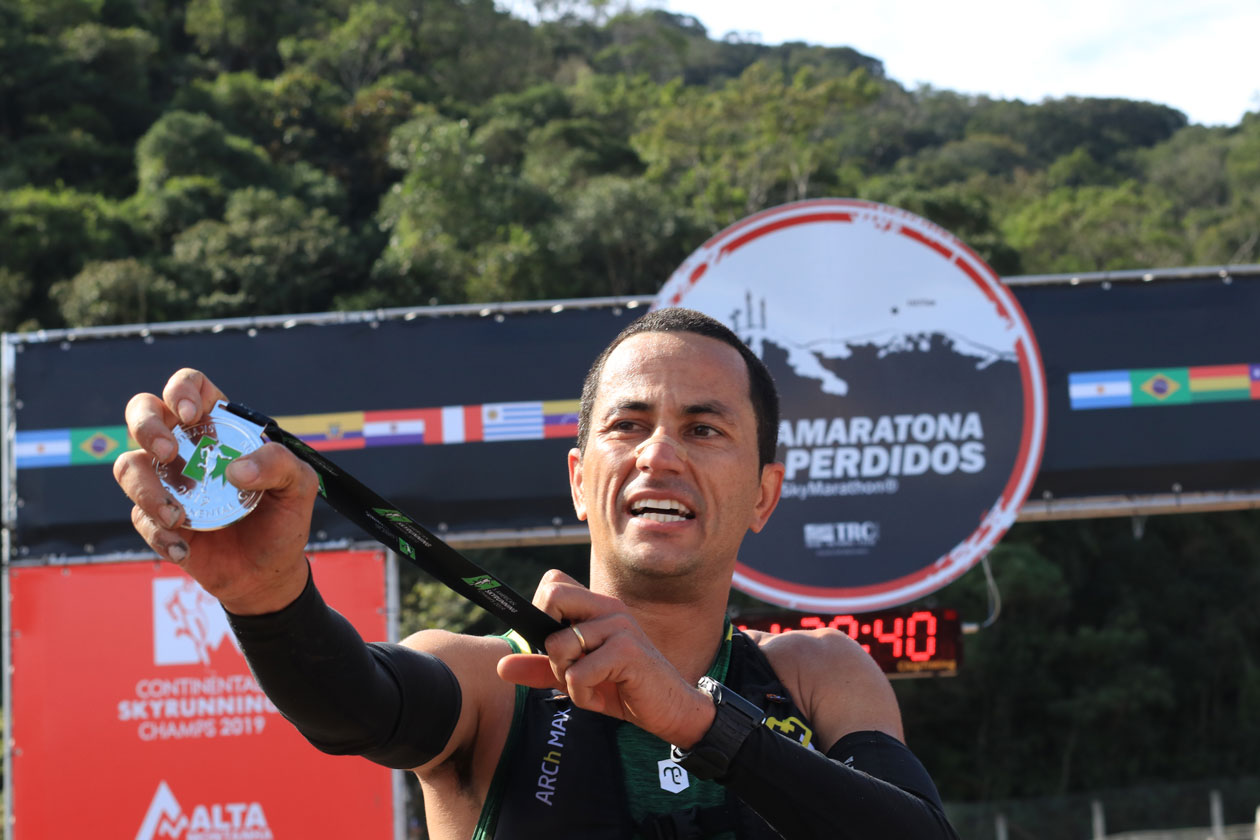 ULTRA – Ultramaratona dos Perdidos 80K results
Men
Gold – Cleverson del Secchi (BRA) – 10h09'59"
Silver – Wellington Noronha (BRA) – 10h24'42"
Bronze – Luis Scollo (PER) – 10h59'37"
Women
Gold – Maria Zanetti (BRA) – 12h46'54"
Silver – Elizabete Prado (BRA) – 13h18'08"
Bronze – Claudia Nogueira (BRA) – 13h47'45"
SKY – Ultramaratona dos Perdidos 45K results
Men
Gold – Rogerio Silvestrin (BRA) – 4h49'49"
Silver – Chico Santos (BRA) – 5h12'12"
Bronze – Jose Virginio (BRA) – 5h29'57"
Women
Gold – Leticia Saltori (BRA) – 6h09'30"
Silver – Marylin Jurado (PER) – 6h18'17"
Bronze – Jasieli Rosa (BRA) – 6h28'49"
Stay tuned for details and follow us on Facebook for the latest news.