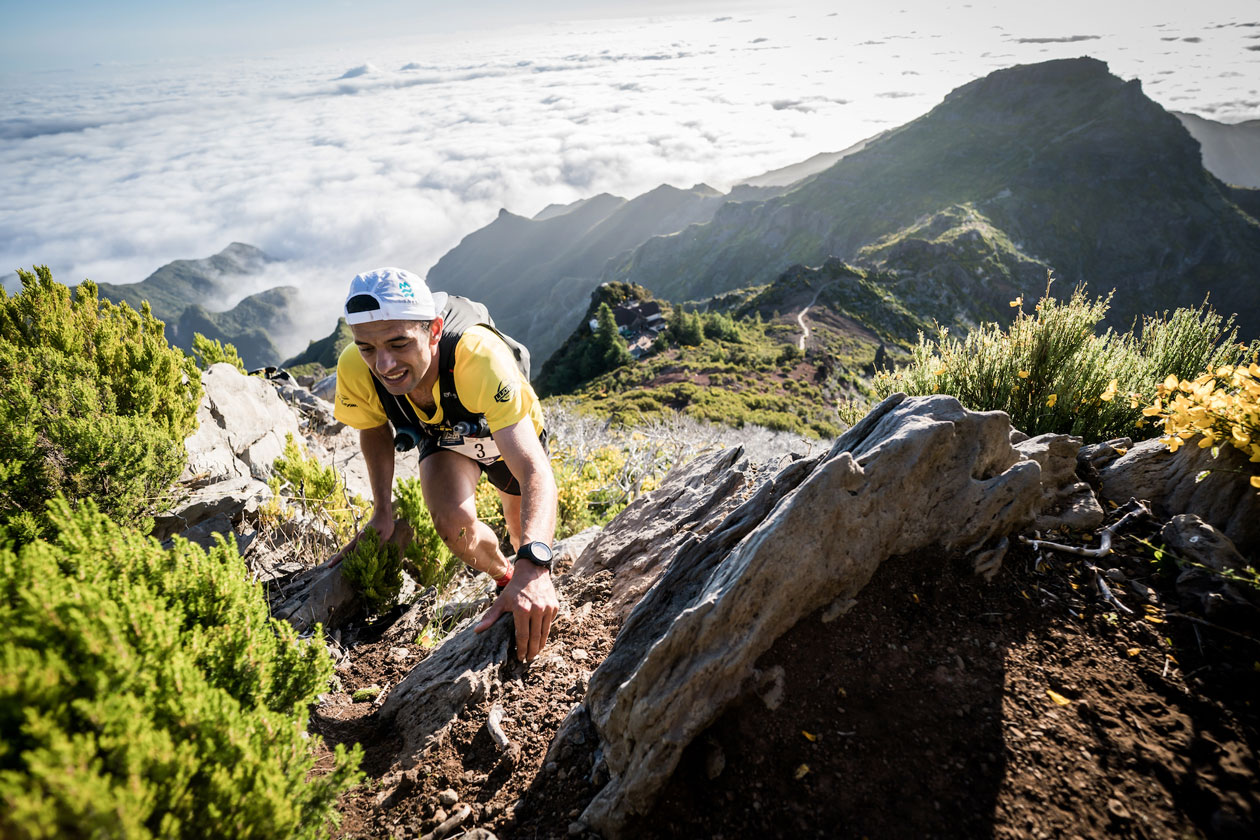 The Skyrunner® World Series announces the new 2023 calendar with 13 races in eight countries and a massive €100,000 prize purse.
The 2023 Skyrunner® World Series, under new management, is sanctioned by the International Skyrunning Federation, stretches from South America to North America and Europe with new races in Peru, Spain and France.
The 2023 season will begin on April 29 with one of the new entries, Calamorro Skyrace in Spain. In a dense first half of the season the races are SkyRace® des Matheysins in France, Hochkönig SkyRace® in Austria, Minotaur SkyRace® in Canada and Madeira SkyRace® in Portugal with a new, shorter course.
July will see the debut of the first-ever Skyrunner® World Series race in South America – the Cordillera Blanca SkyRace® in Peru. This race will literally touch the sky, reaching 4,500m altitude, marking the highest point in the Series. Next is the new SkyRace® du Mercantour in France and the return of Schlegeis 3000 SkyRace® in Austria.
The final stretch of the season will see the iconic Matterhorn Ultraks «EXTREME», Italy's historic Grigne SkyMarathon, Gorbeia Suzien in the Basque Country and LouzanSkyrace in Portugal.
The SkyMasters, still to be announced, are reserved for athletes who have qualified throughout the season and where the final prize money will be distributed.
The cooperation between ISF and the Skyrunner® World Series, will continue with ISF International Referees overseeing the events together with WADA antidoping controls for the SWS athletes.
2023 Skyrunner® World Series calendar 
April 29 – Calamorro Skyrace – Spain
May 14 – Skyrace Des Matheysins – France
June 3 – Hochkönig Skyrace – Austria
June 17 – Madeira Skyrace – Madeira
June 24 – Minotaur Skyrace – Canada
July 2 – Cordillera Blanca Skyrace – Peru
July 9 – Skyrace du Mercantour – France
July 22 – Schlegeis 3000 Skyrace – Austria
August 26 – Matterhorn Ultraks «EXTREME» – Switzerland
September 17 – Grigne SkyMarathon – Italy
September 23 – Gorbeia Suzien – Spain
October 7 – LouzanSkyrace – Portugal
SkyMasters  TBC