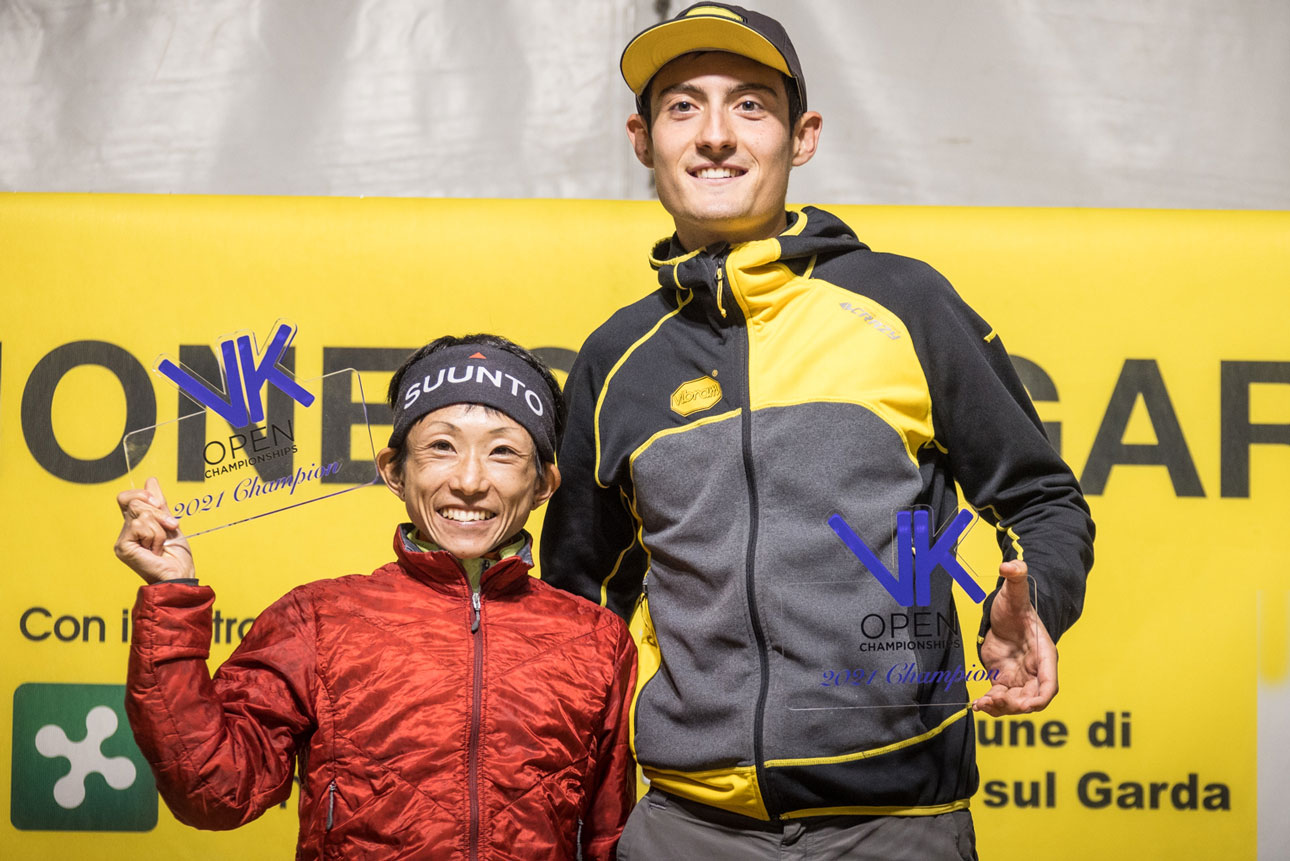 After launching in May, the new VK OPEN Championships celebrated the grand finale at Limone Extreme on Friday, October 29, 2021 where the winners were crowned on the shores of Italy's Lake Garda.
The course selected for the VK OPEN finals was the Grèste de la Mughéra Vertical Kilometer®, now in its ninth year, it is 4 km long with 1,094m vertical climb along a spectacular ridge above the lake reaching 1,143m altitude.
With eight races in five countries concentrated in Europe, the competition was tough with world class specialists from no less than 20 countries competing for the VK OPEN trophy.
Coming out on top of the rankings were Yuri Yoshizumi from Japan and Roberto Delorenzi from Switzerland.
Yoshizumi stated, "I wanted to be VK OPEN champion so I'm very, very happy. I've been training in Europe since August and competing in many races," She also spent a week in Limone training on the course. "In Japan the mountains are beautiful too but here in Europe they are amazing."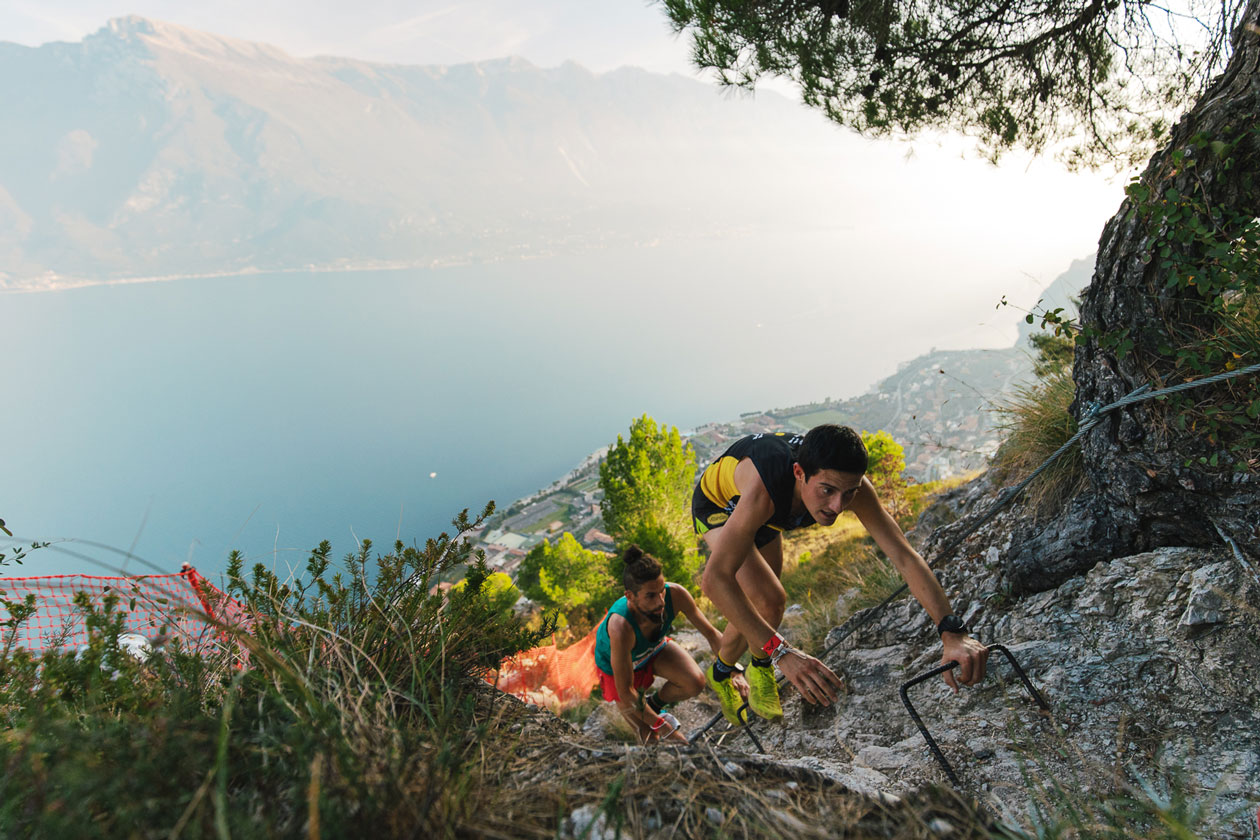 In the men's ranking, 24-year-old Roberto Delorenzi succeeded in adding an award to his collection. After a bronze medal at the 2020 Skyrunning World Championships in Spain, numerous Youth Skyrunning World Championships medals and a silver medal at the 2019 European Championships, he is now the 2021 VK OPEN Champion.
"I wasn't at my best, at all," declared Delorenzi shaking his head. "My legs weren't moving today, but I tried to push as hard as I could to try to win the title. I was pretty sure Gandolfi passed me and I only discovered I won when I reached the start line after returning from the summit. I'm very happy!"
Despite a not fully satisfying ninth place, Delorenzi beat Frenchman Benoît Gandolfi, ranked second after closing seventh. Ranked third was Italian Andrea Rostan who finished third. The men's race was won by Moroccan Elazzaoui Elhousine in an excellent 38'27" placing him fifth in the final ranking.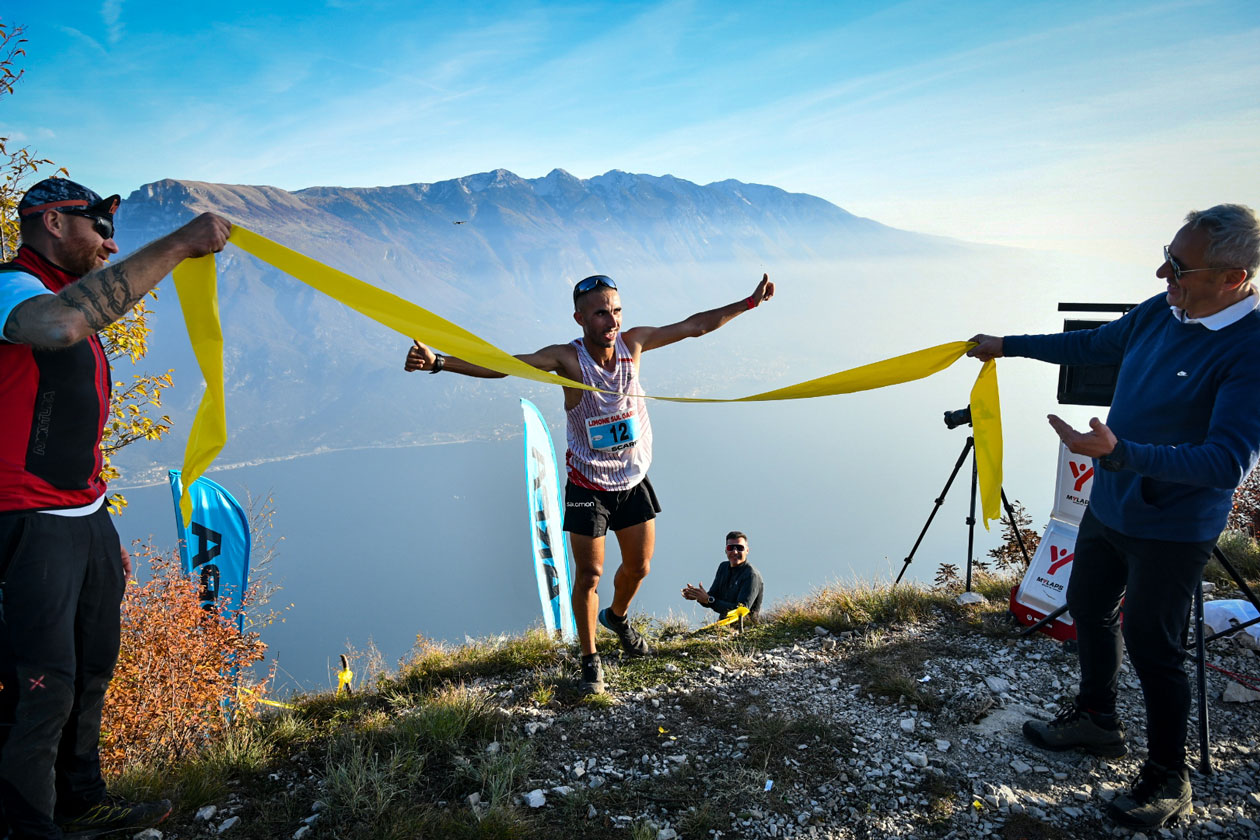 Winner of the women's race was Austrian Andrea Mayr, winner at DoloMyths Run VK. She crushed the competition and the standing record by finishing 11th overall in 42'43" – almost five minutes before the second woman, Slovenian Mojka Koligar.
Mayr climbed to 300 ranking points but Yoshizumi, who closed in fifth, scored in three qualifying races. She had to discard one result leaving her enough points to secure the VK OPEN Champion title with 302 points. Charlotte Cotton from Belgium, a title contender, had to settle for a final third place with 288 points.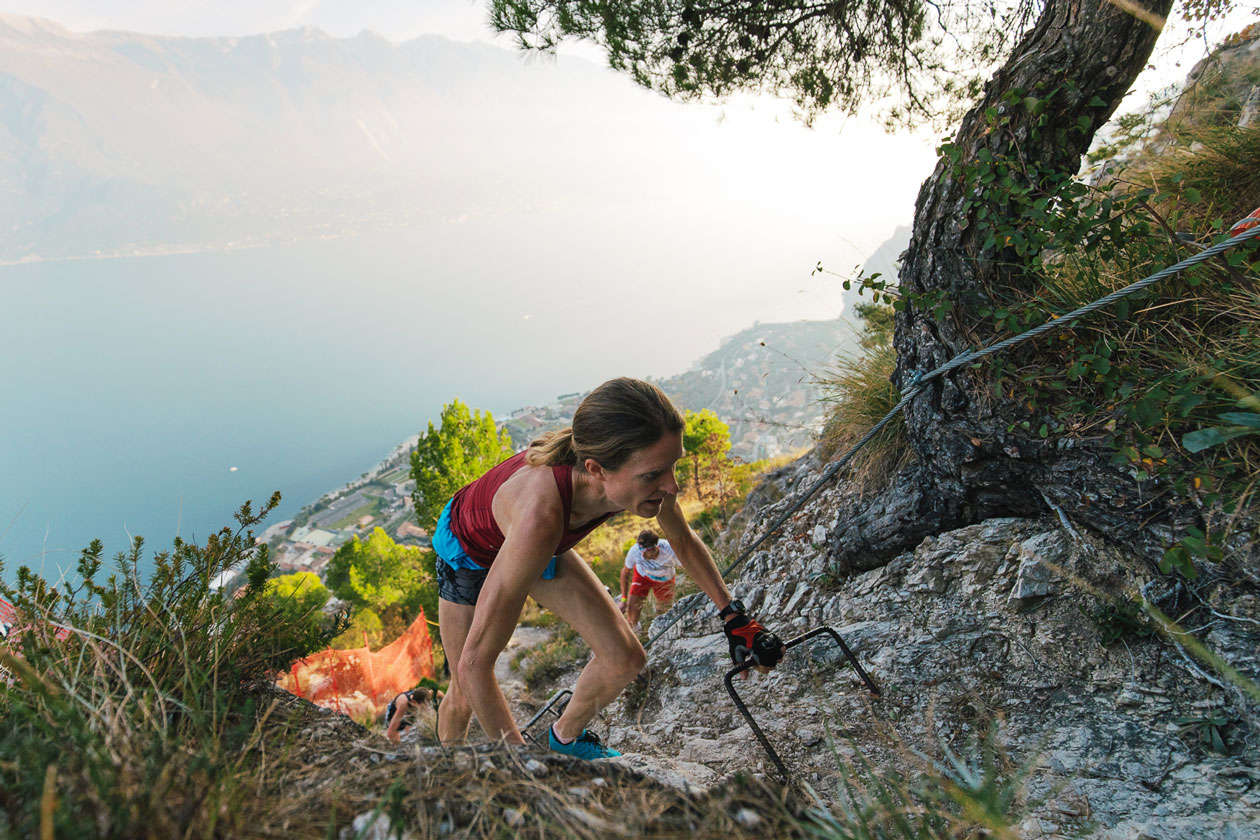 The grand finale awarded the first men's and women's VK OPEN Champion title together with a €1,000 prize purse.
2021 VK OPEN Championship calendar
June 5 – Parangalitsa VK, Bulgaria – 4.7 km / 960m+
July 4 – KV Sierra Nevada, Spain – 4.7 km / 1,050m+
July 16 – DoloMyths Run VK, Italy – 2.1 km / 1,000m+
August 28 – KM Vertical de Câmara de Lobos, Portugal – 3.3 km /1,000m+
September 10 – Vertical Terme di Bognanco, Italy – 3.5 km / 1,100m+
September 18 – Mamores VK, Scotland, Great Britain – 5 km / 1,000m+
October 8 – Santana Vertical Kilometer®, Portugal – 4.8 km / 1,003m+
FINAL* October 29 – Grèste de la Mughéra Vertical Kilometer®, Italy – 4 km / 1,094m+
*The ranking is based on a maximum of two races plus the final. All races awarded points down to 20th position, while the final awarded double points down to 40th position.
The global reach of the first VK OPEN championships has been highly successful with the top ten ranked men and women coming from nine countries – 20 overall – underlining popularity of the longstanding Vertical Kilometer®, the International Skyrunning Federation's VERTICAL discipline.
Look out for the 2022 edition of the VK OPEN – the only way is up!