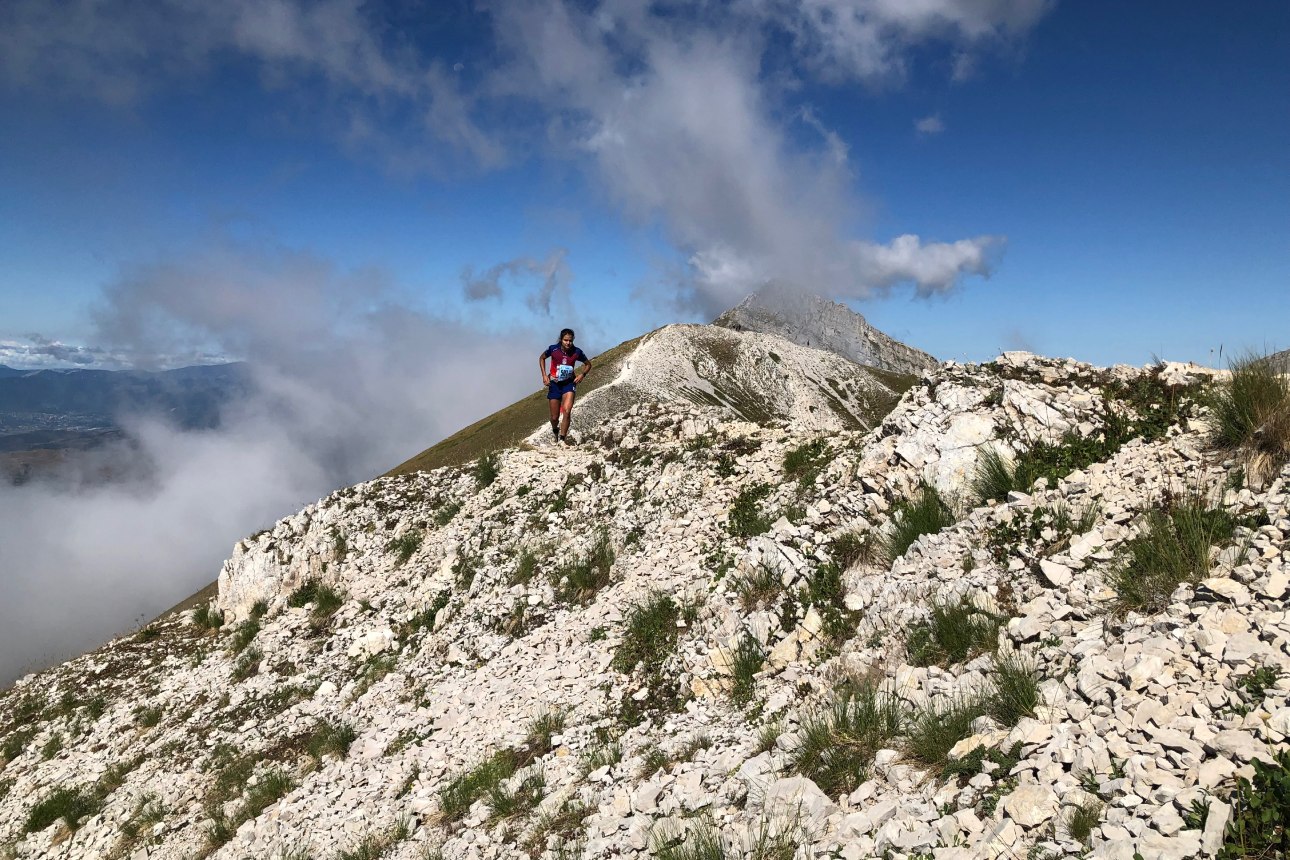 It was a day of "Less cloud. More Sky" for the final of the 2023 Youth Skyrunning World Championships where athletes from 31 countries battled for the 75 medals at stake in Italy's Appenine mountains in Gran Sasso, L'Aquila.
Spain, Italy and Japan headed the country ranking, based on points scored by the top four athletes. Overall, 14 countries took medals: Belgium, Chile, Czech Republic, Germany, Italy, Japan, Mongolia, Norway, Poland, Slovakia, Spain, Sweden, Switzerland and USA.
After Friday's VERTICAL, today was the turn of the SKY discipline where 212 athletes competed. The sum of the two disciplines also award the COMBINED title to individual athletes. Mongolia, competing for the first time in a Championship with just one athlete, Luvsansharav Natsagdorj, took home two gold medals.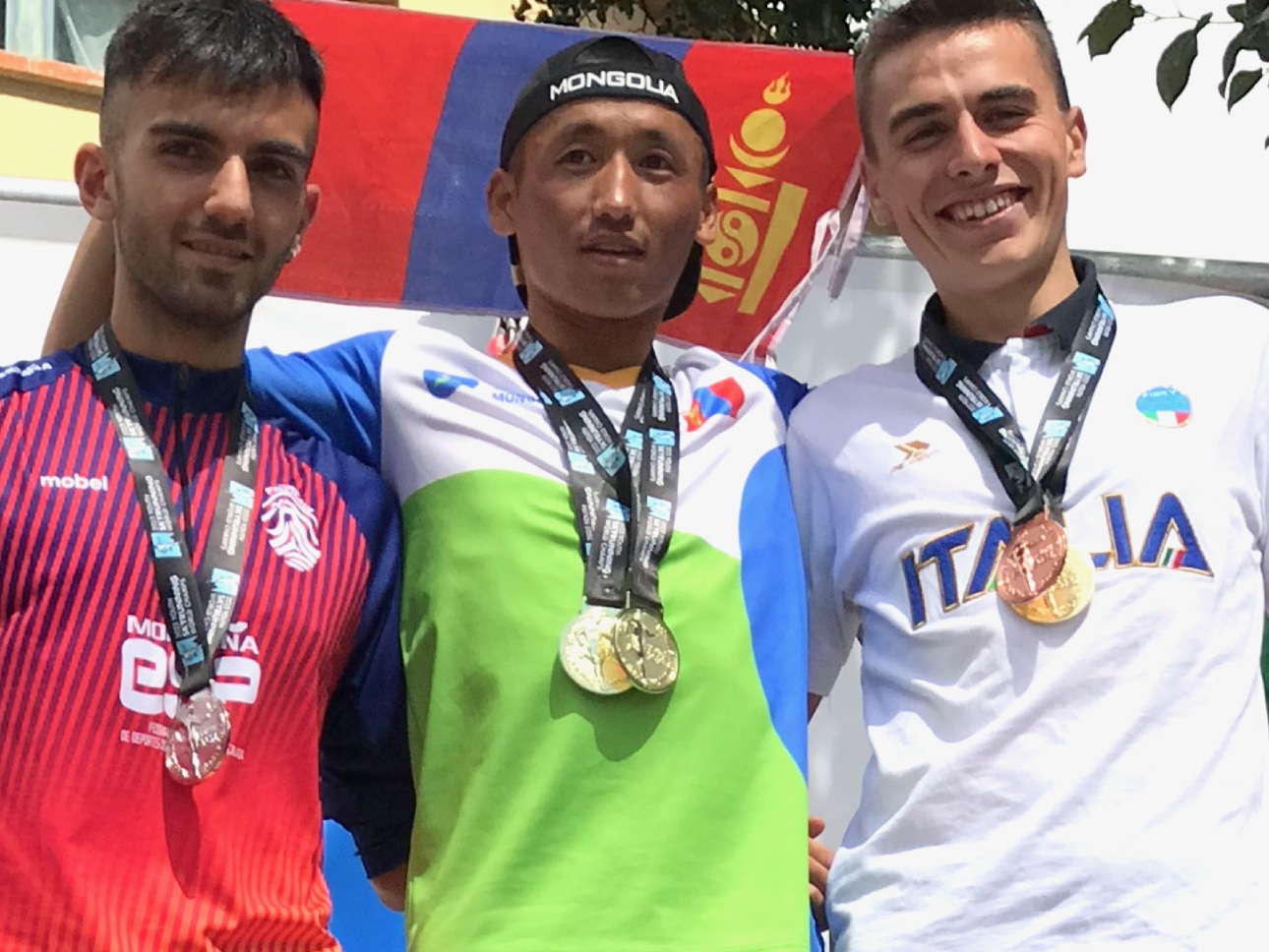 For the second year running, athletes as young as 15 competed in the events, split into four categories: Youth A (15-16 years), Youth B (17-18 years), Youth C (19-20 years), U23 (21-22-23 years). The younger A and B categories run on a shorter course.
Italy's Gianluca Ghiano, 23, stated, "Three weeks ago I was battling for a medal at the European Championships and had to give up due to cramps. Now I won three medals here at the Youths. How things change if you believe in them. I did more than what I expected in the VERTICAL and it gave all in the SKY. So happy with these three medals. I feel like a real World Champion!"
Sixteen year-old Ingeborg Syntnes from Norway has been collecting medals since last year's Youth Championship in Andorra. "I'm very happy and grateful for this experience. Last year I was struck when I won three medals, and this year I did it again – and they're all gold. Unbelievable!"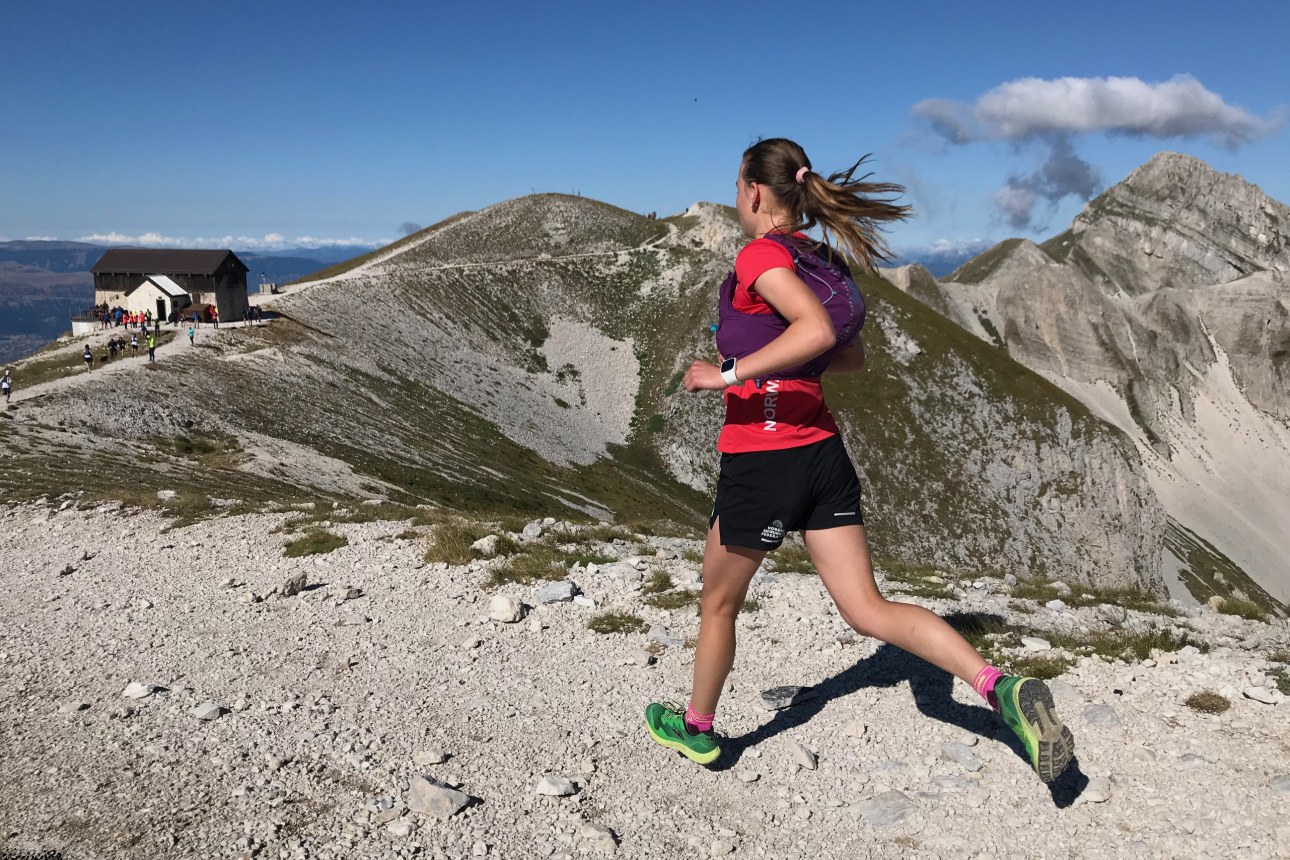 From Spain, 19 year-old Jan Torrella, took the gold for his category, contributing to his country's medal count. "I never imagined going home with this gold medal. I'm part of such a strong team with people like Ïu, Lluis, Arnau, Biel and training and racing with these machines gives you an extra motivation."
The 2023 Youth Skyrunning World Championships courses:
August 4 – VERTICAL – 3.8 km long with 1,033m vertical climb
August 6 – SKY – 23 km long with 2,226m vertical climb
August 6 – SKY YOUTH A & B – 13 km long with 1,300m vertical climb
"I would like to express my heartfelt gratitude to all those involved in holding this wonderful championship," commented Dai Matsumoto, President, Japan Skyrunning. "I want to honour all the young skyrunners who climbed to the sky. The Japanese youths were able to put up a good fight precisely because they had good rivals.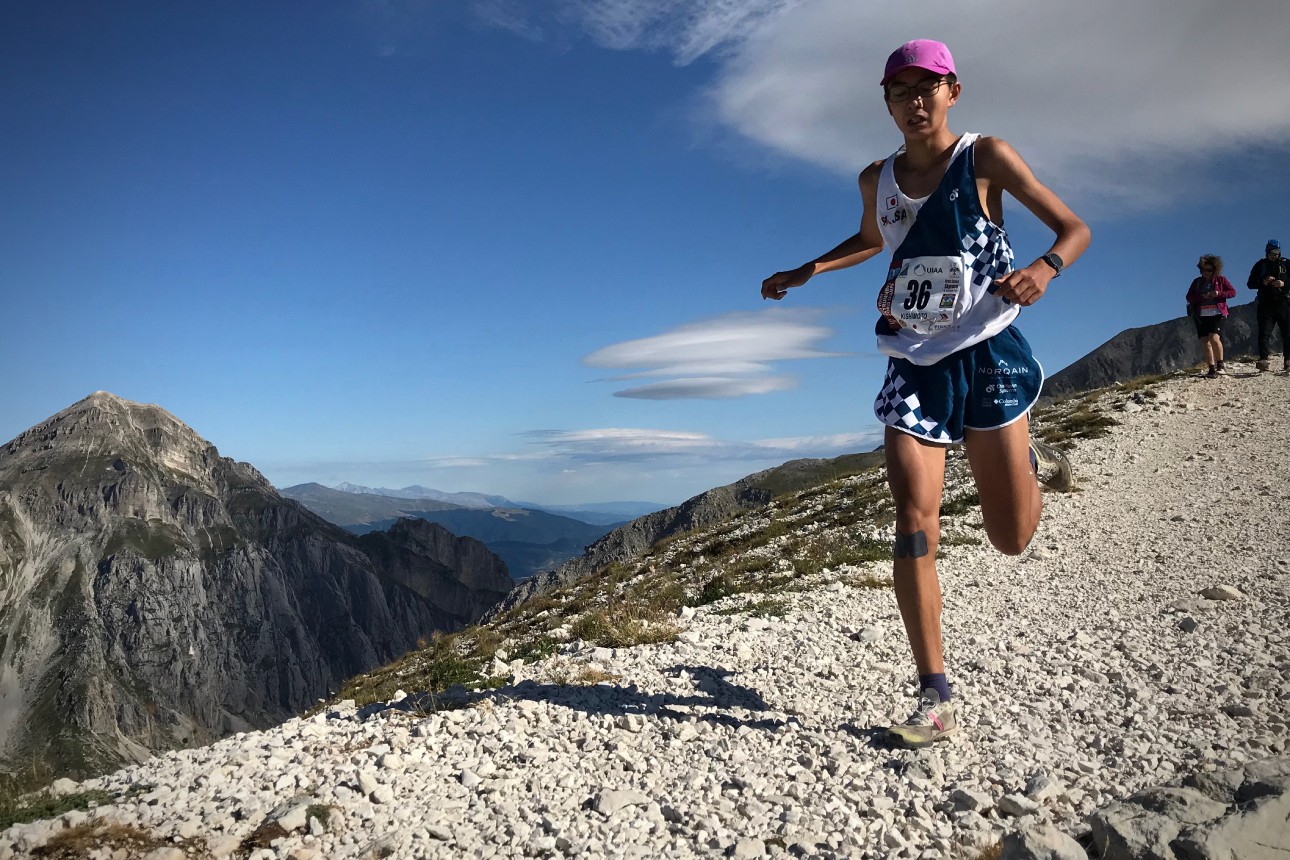 "Team Japan will continue to show that skyrunning is a global sport by continuing to challenge themselves. With the spirit of skyrunning in mind, let's continue to hold each other up. Less cloud. More Sky! 
This seventh edition of the Youth Skyrunning World Championships represented the first occasion to carry out scientific research on young skyrunners. The aim of the study is to investigate hydration before competing and blood lactate accumulation after the VERTICAL. Results of the studies will be published in November.
The ISF sanctioned the events where international referees attended. WADA anti-doping tests were carried out.
Today's youth – tomorrow's champions.
Youth Skyrunning World Championships SKY results:
YOUTH A MEN
GOLD – Biel Sagues (ESP) 1h33'02"
SILVER – Aron Rodal Haugen (NOR) 1h35'34"
BRONZE – Kanji Kishimoto (JPN) 1h37'51"
YOUTH A WOMEN
GOLD – Ingeborg Syntnes (NOR) 1h43'38"
SILVER – Uma Plans (ESP) 1h54'09"
BRONZE – Riko Obata (JPN) 1h55'13"
YOUTH B MEN
GOLD – Lluis Puigvert (ESP) 1h31'16"
SILVER – Marti Costa (ESP) 1h34'33"
BRONZE – Jan Wita (CZE) 1h35'57"
YOUTH B WOMEN
GOLD – Gabriela Lasalle (ESP) 1h47'47"
SILVER – Meija Petersson (SWE) 1h55'42"
BRONZE – Alice Maniezzo (ITA) 1h59'15"
YOUTH C MEN
GOLD – Jan Torrella (ESP) 2h25'09"
SILVER – Iu Net Puig (ESP) 2h28'07"
BRONZE – Finn Hösch (GER) 2h37'29"
YOUTH C WOMEN
GOLD – Carrodilla Cabestre (ESP) 3h03'28"
SILVER – Lisa Åkesson (SWE) 3h06'09"
BRONZE – Erika Åkesson (SWE) 3h06'09"
U23 MEN
GOLD – Gianluca Ghiano (ITA) 2h30'01"
SILVER – Mattia Tanara (ITA) 2h31'24"
BRONZE – Raoul Raus (BEL) 2h33'05"
U23 WOMEN
GOLD – Nuria Tarragó (ESP) 3h07'25"
SILVER – Lenka Ploščiková (SVK) 3h11'01"
BRONZE – Patrycja Stanek (POL) 3h12'59"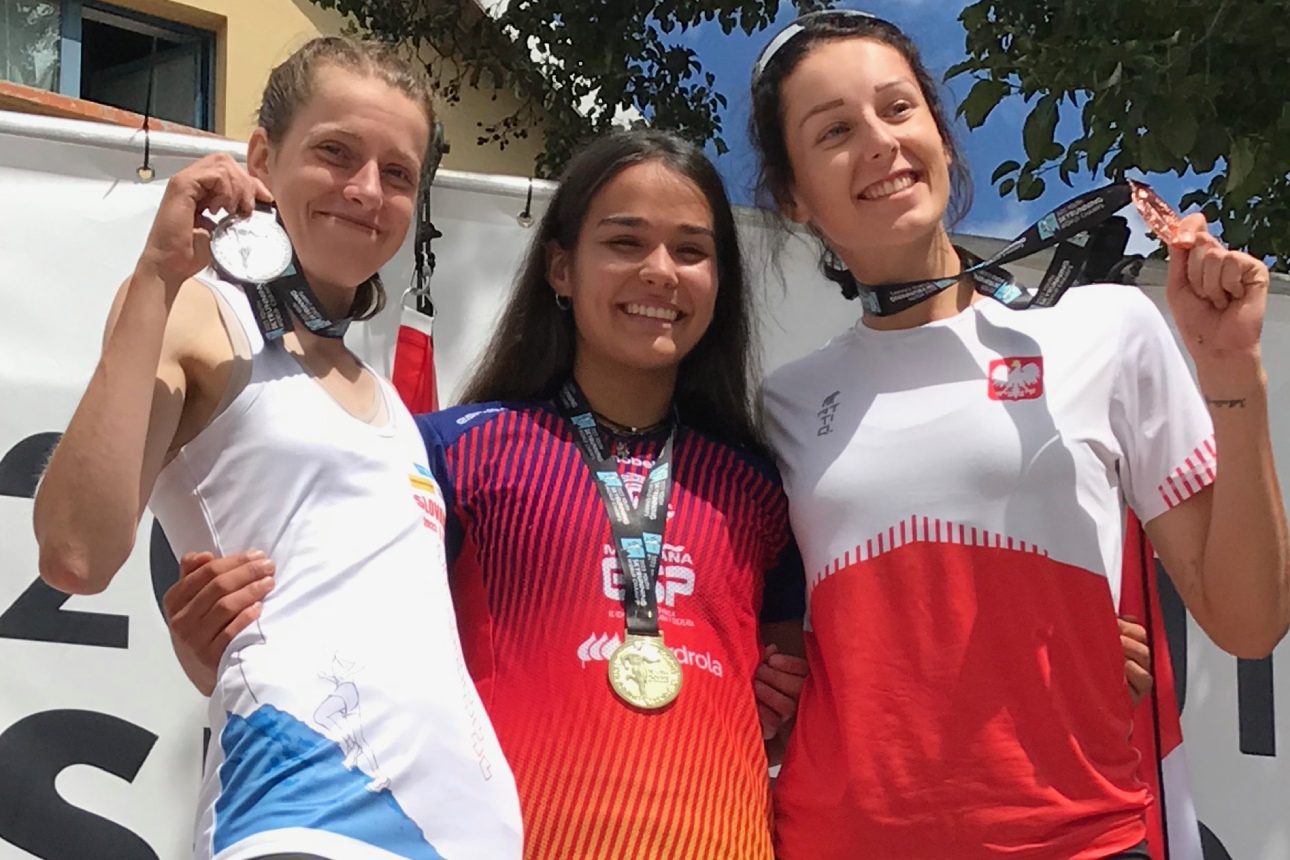 Youth Skyrunning World Championships COMBINED results:
YOUTH A MEN
GOLD – Biel Sagues (ESP)
SILVER – Aron Rodal Haugen (NOR)
BRONZE – Kanji Kishimoto (JPN)
YOUTH A WOMEN
GOLD – Ingeborg Syntnes (NOR)
SILVER – Riko Obata (JPN)
BRONZE – Uma Plans (ESP)
YOUTH B MEN
GOLD – Lluis Puigvert (ESP)
SILVER – Marti Costa (ESP)
BRONZE – Coby Marvin (USA)
YOUTH B WOMEN
GOLD – Gabriela Lasalle (ESP)
SILVER – Alice Maniezzo (ITA)
BRONZE – Karen Kobayashi (JPN)
YOUTH C MEN
GOLD – Iu Net Puig (ESP)
SILVER – Jan Torrella (ESP)
BRONZE – Jan Castillo (ESP)
YOUTH C WOMEN
GOLD – Carrodilla Cabestre (ESP)
SILVER – Lisa Åkesson (SWE)
BRONZE – Erika Åkesson (SWE)
U23 MEN
GOLD – Luvsansharav Natsagdorj (MGL)
SILVER – Arnau Aranda (ESP)
BRONZE – Gianluca Ghiano (ITA)
U23 WOMEN
GOLD – Caroline Ulrich (SUI)
SILVER – Nuria Tarragó (ESP)
BRONZE – Lenka Ploščiková (SVK)