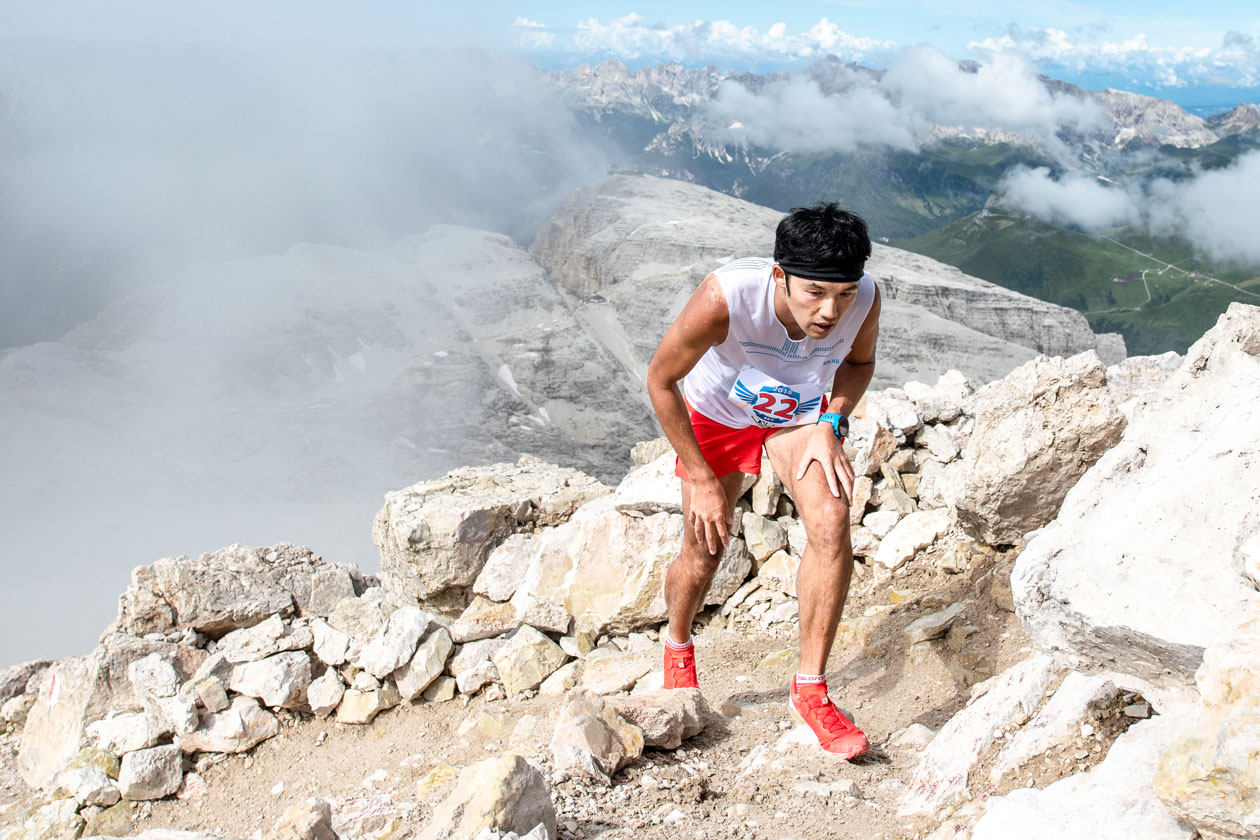 In launching the new ISF website, the Federation will use this platform to further promote skyrunning globally. A dedicated team is working more closely with the members to whom a specific section is dedicated, as well as monthly newsletters to keep everyone up to date and inter-active.
Next up, news about the 2019 Youth World Championships will be published, followed by updates about the Continental Championships. The Qualified Course section will also change with new options creating more opportunities for races and race courses – to be announced very soon.
Let's not forget skyrunning is also about the vertical – and that includes indoors! (See ISF Rules, "2.3.6 SKYSCRAPER RACING / VERTICAL RUNNING – Vertical races with an incline over 45% on stairs indoors or outdoors."). This regulation dates back to the foundation of the ISF in 2008 and the inauguration of the Vertical World Circuit® in 2009 uniting some of the most iconic skyscrapers across the globe in a promotional tour with a ranking awarding world titles and a final prize purse. In fact, since 2007 the ISF carried out significant scientific research in Milan at the Vertical Sprint which gave precious insight into the discipline of vertical running. Interesting to note is that many top outdoor specialists have taken part in the VWC over the years, including Anna Frost, Marco De Gasperi, Yuri Yoshizumi, Eirik Haugsness and Thorbjørn Ludvigsen, among others.
While indoor skyscraper racing may seem a long way off from traditional skyrunning, it is a potential road to IOC recognition which the ISF is currently working on.
Traditional skyrunning is taking a look back to its roots to underline the original high altitude races that gave birth to the sport, such as the Monte Rosa SkyMarathon, the joint venture with Mount Elbrus and a series of high altitude Vertical Kiliometers® – still to be announced by the organisers.
In line with the announcements made at the AGA in October, the ISF, also with the new website, is climbing skywards and, as usual, with an eye on Less cloud. More Sky!
Look out for updates on our new Facebook page