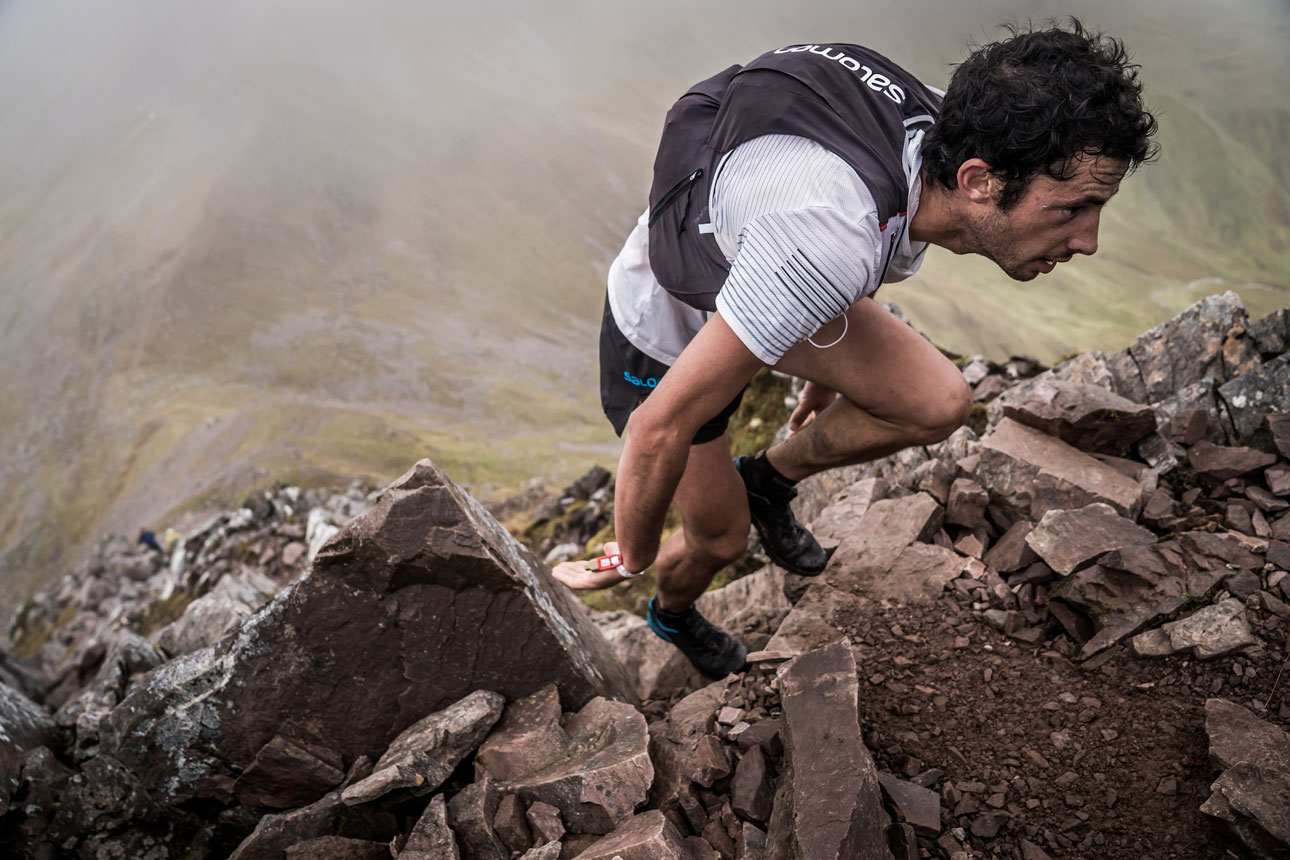 In three days of uncertain and often extreme weather conditions, the 2018 Skyrunning World Championships lit up the sky in the Scottish Highlands with a rainbow of nations and world class competition. Nine countries took medals and 26 National Teams scored points lead by Spain, UK and USA.
The third and final event of the Championships, the Salomon Ring of Steall SkyRace, saw a stacked field with 879 runners from 40 countries. Thanks to the extremely tough competition, records were smashed by new World Champions, Kilian Jornet from Spain and Tove Alexandersson from Sweden. The top ten men and seven women finished below last year's record. The new records are 3h04'34" and 3h48'28".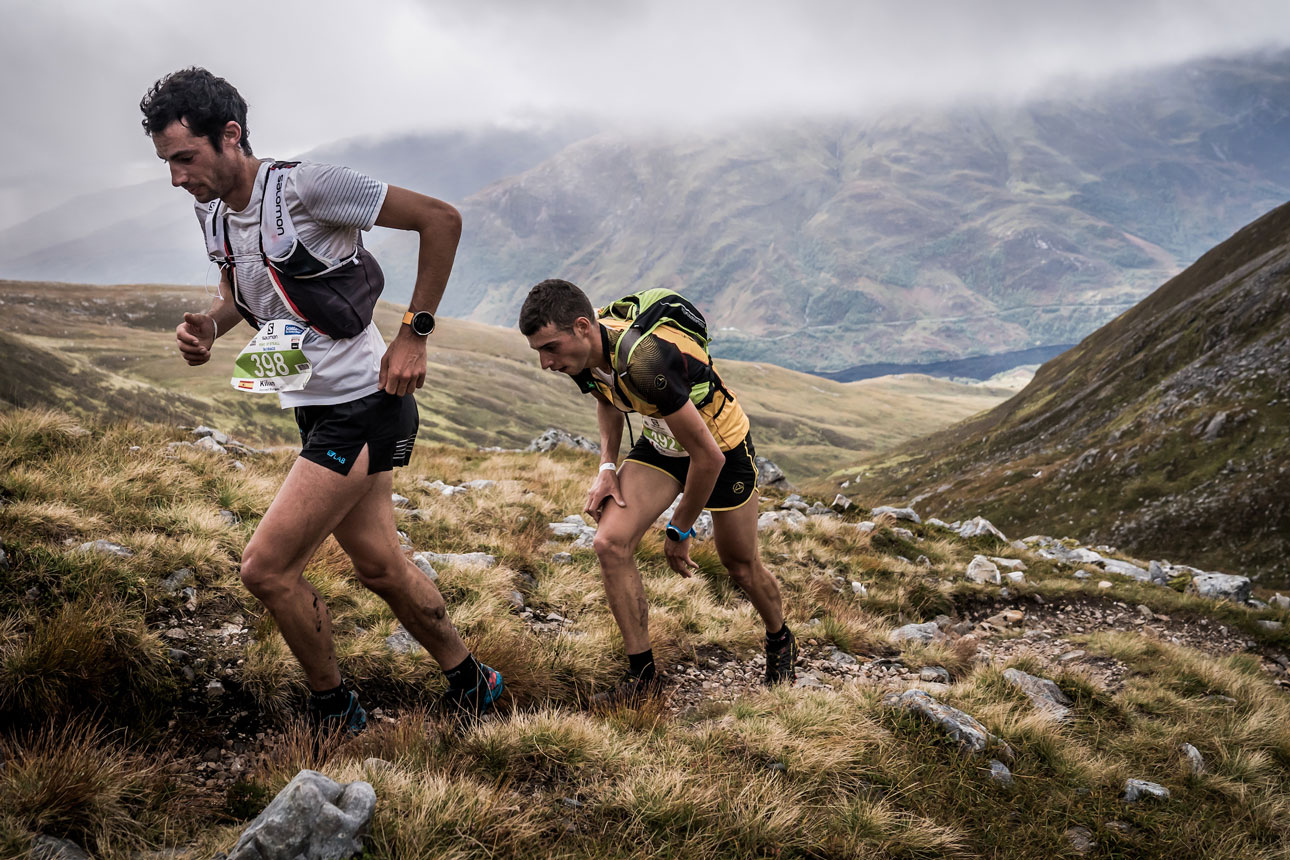 "It's a wonderful race, I love coming here to Scotland. It's technical, the track is beautiful, what I love when I'm racing," stated Jornet. "Today was a great battle with Nadir. I managed to put 20" on him on the last part of the uphill. It's great because when we look for racing we look for competition, for a fight, and that's what it was today. When you think about skyrunning you think about races like this, you need to fight every step.
"What's particular here is it's very muddy, very wet, slippery. The terrain is similar to Norway. I fell in the mud on the last downhill. This year it was good for me, such a good field with so many strong people," he concluded.
Second man, Italian Nadir Maguet, closed in 3h06'05" to take the silver medal. "I came here hoping to do well. Obviously when you see a start list with a very high level, you ask yourself how will it go. My dream was to race with Kilian, to feel strong, and that was how it went. I ran the whole race with him, mostly half a minute behind. In the second half of the race and on the last descent I tried to push but you know Kilian is strong on the downhill. It was impossible to catch him, I tried. The important thing is to dream and dream…I'm really happy with my second place."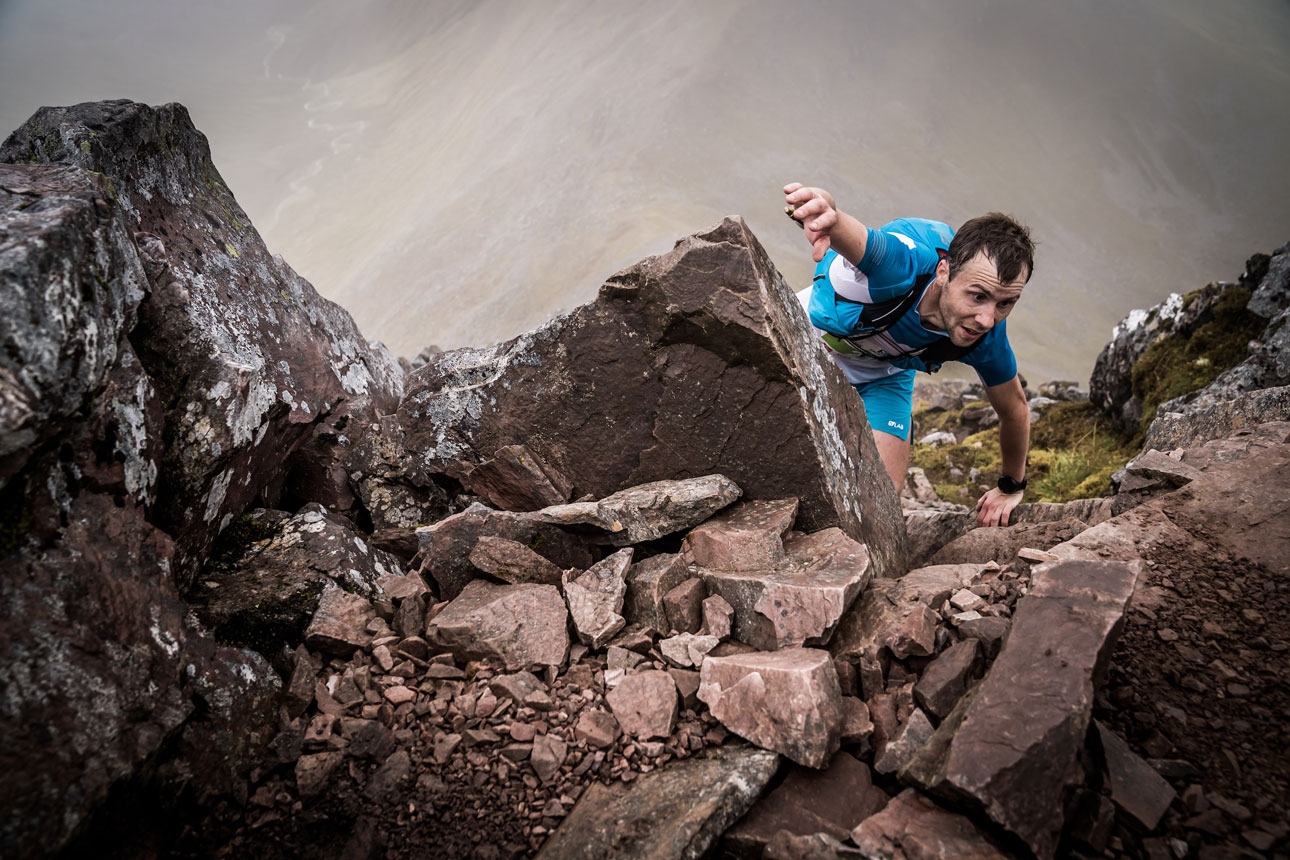 2016 Vertical, Sky and Combined champion and race record holder of the Vertical and Sky records set here last year was Norwegian Stian Angermund-Vik. He closed the podium to take the bronze in 3h09'05'. "It was awesome. As I said before this is my favourite race. This year I ran 15' quicker," he said. "This race is more technical than most…I love the ridges and the mud and everything. On the second ridge I just had to stop and look around it was so beautiful. I almost cried it was so amazing. I'm so happy to finish third. It was like a big dream for me." For many, it was all about sharing a dream.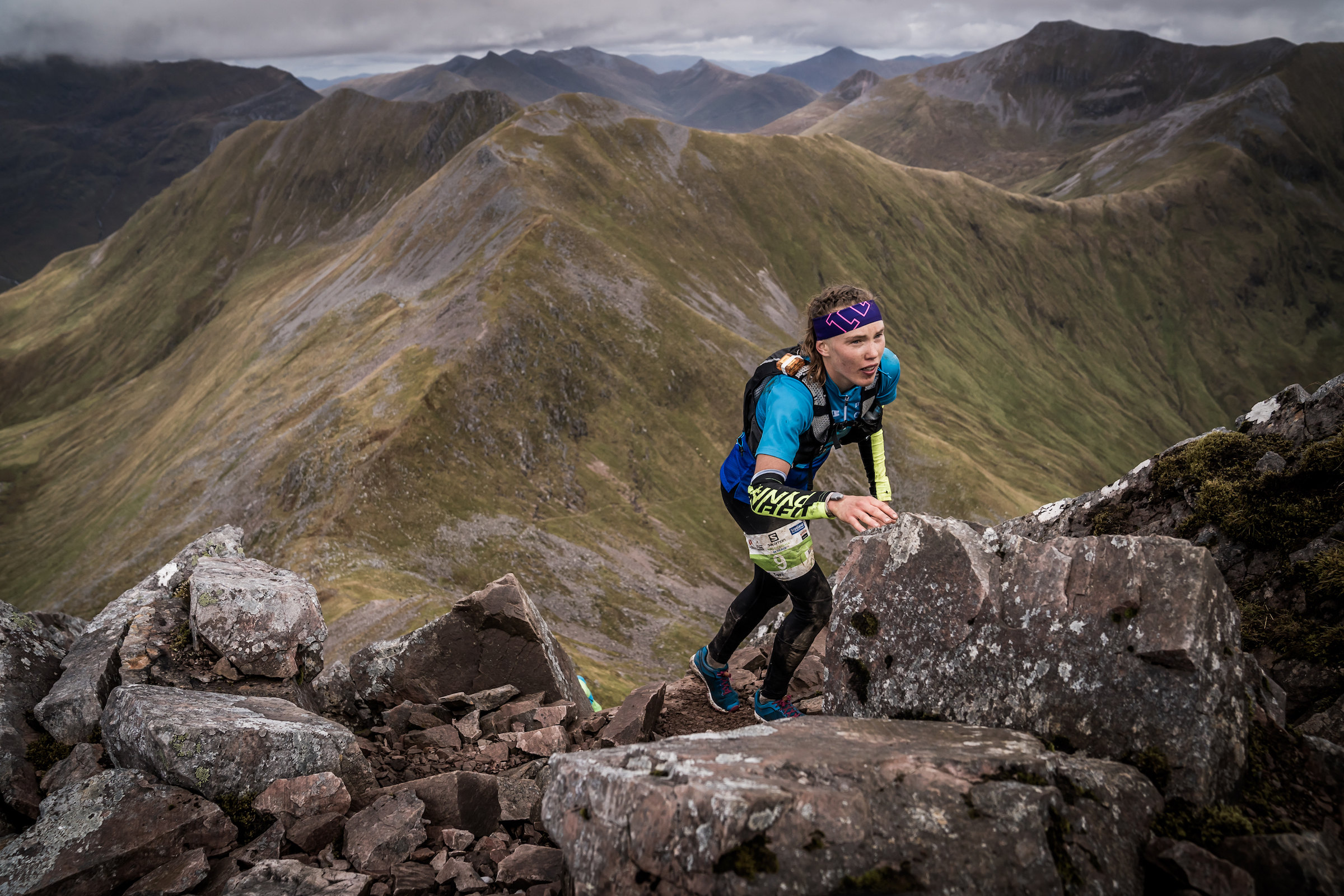 Tove Alexandersson, a multiple Orienteering World Champion from Sweden cut an incredible 19' off the previous record to take the gold and the new Skyrunning World Champion title for the Sky category. "It was a bit more muddy and slippery than I expected but otherwise it was just perfect. I felt strong all the way. I didn't have much time to see the views because it was quite technical. On the downhill you have to be so focussed. I think that's my biggest strength so I had a good feeling.
"This is so much longer than orienteering. I won my first skyrunning race last year and I couldn't move for an hour. This time I was more prepared to run a bit longer. I really wanted to come here and to be World Champion. Skyrunning is the best thing. I really enjoy the atmosphere and everything. I'm so happy that I came here to run the Sky race."
Taking the silver was Briton Victoria Wilkinson. "It was hard work because I have not raced for four hours for quite some time and that meant I had to pace myself. I raced with Laura [Orgue] who won the race last year for some of the first part. She's a good climber and I learned a lesson or two from her! I hadn't run the Ring of Steall course before but I won the Ben Nevis race a couple of weeks ago which was good experience. I loved the race and I'm really happy to be second lady."
The bronze went to top skyrunner Holly Page who took the medal for the UK. "I'm absolutely delighted. I wasn't expecting that at all when I saw who was going to be here. At the top of the first climb I think I was 15th and I felt really unhappy and horrible. But then I got into a downhill and it 'smelt' like a fell race, it felt like home. I overtook lots of people on the downhill which gave me quite a confidence boost.
"It was quite rough and very muddy until the rocky technical bit which is the part I like. It was a great course. I occasionally looked round and thought 'I'm so glad that the world has come to Scotland and seen these views.' It was stunning."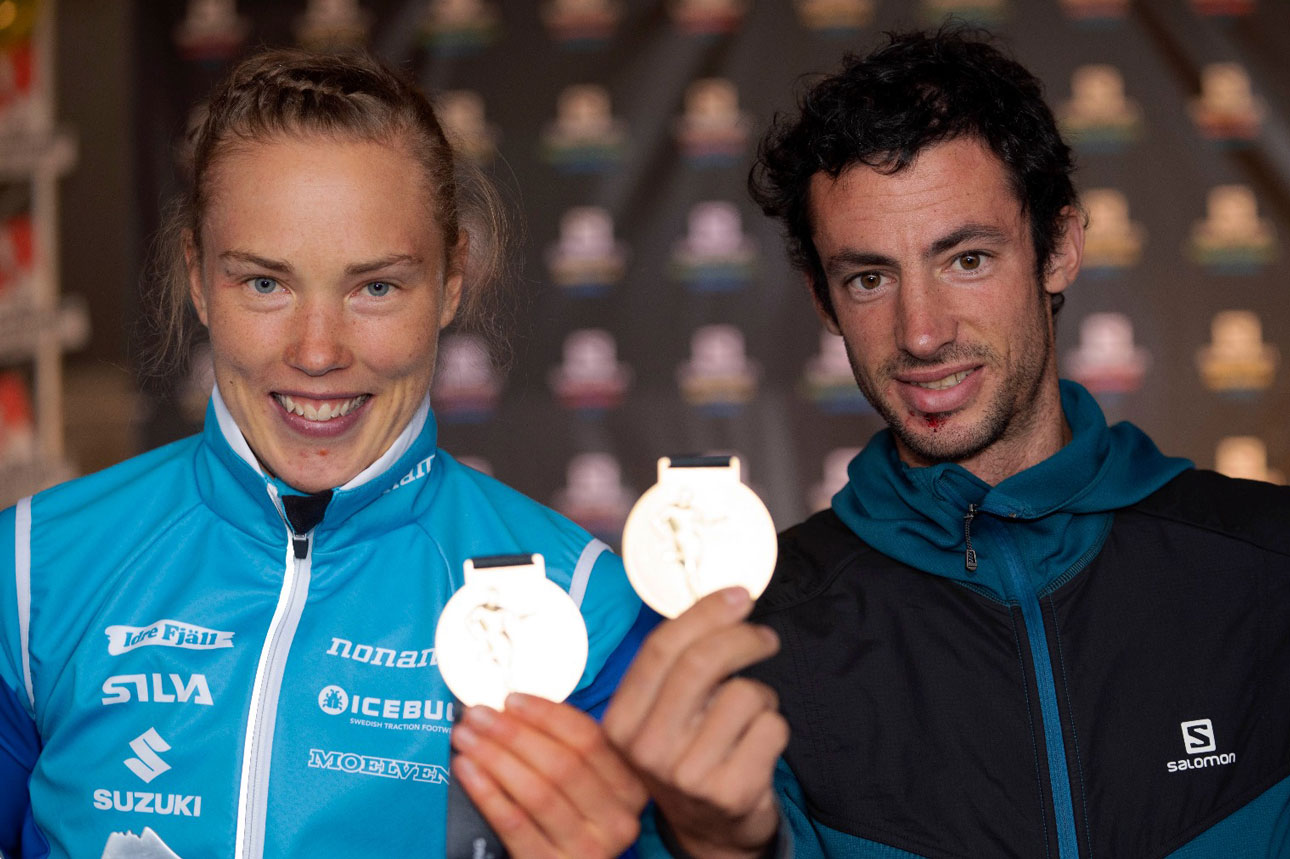 The course, 29 km long with 2,500m vertical climb is fast becoming a skyrunning classic in every sense, with steep ascents, scrambling sections, ridges, and…spectacular views.
Individual world titles and a total of 27 medals were awarded in the three disciplines as well as a combined title based on the best results of the Vertical and Sky races.
Marino Giacometti, ISF President awarded the medals after the events and at the final ceremony. "These World Championships were announced as a difficult challenge and I'm obviously extremely happy for the great participation… and to have survived the Scottish weather," he said. "Now among the new world champions we have not only Kilian, but Jonathan Albon (an Obstacle racing champion), Tove Alexandersson (an Orienteering champion) and Nadir Maguet (a ski-mountaineering champion). I like to think that skyrunning inspires athletes from other sports too!"
He also expressed his thanks to SkyLine Scotland for the excellent organisation and for hosting the 2018 Skyrunning World Championships in the Scottish "Skylands", a new and spectacular international sports arena.
Following ISF protocol, WADA antidoping tests were carried out at the Championships.
Salomon Ring of Steall SkyRace® results
Men

Kilian Jornet (ESP) – 3h04'34"
Nadir Maguet (ITA) – 3h06'05"
Stian Angermund-Vik (NOR) – 3h'09'05"
Alexis Sévennec (FRA) – 3h11'56"
Pascal Egli (SUI) – 3h12'24"
Women
Tove Alexandersson (SWE) – 3h48'28"
Victoria Wilkinson (GBR) – 3h54'01"
Holly Page (GBR) – 3h57'57"
Sheila Avilés (ESP) – 4h01'20"
Laura Orgué (ESP) – 4h03'56"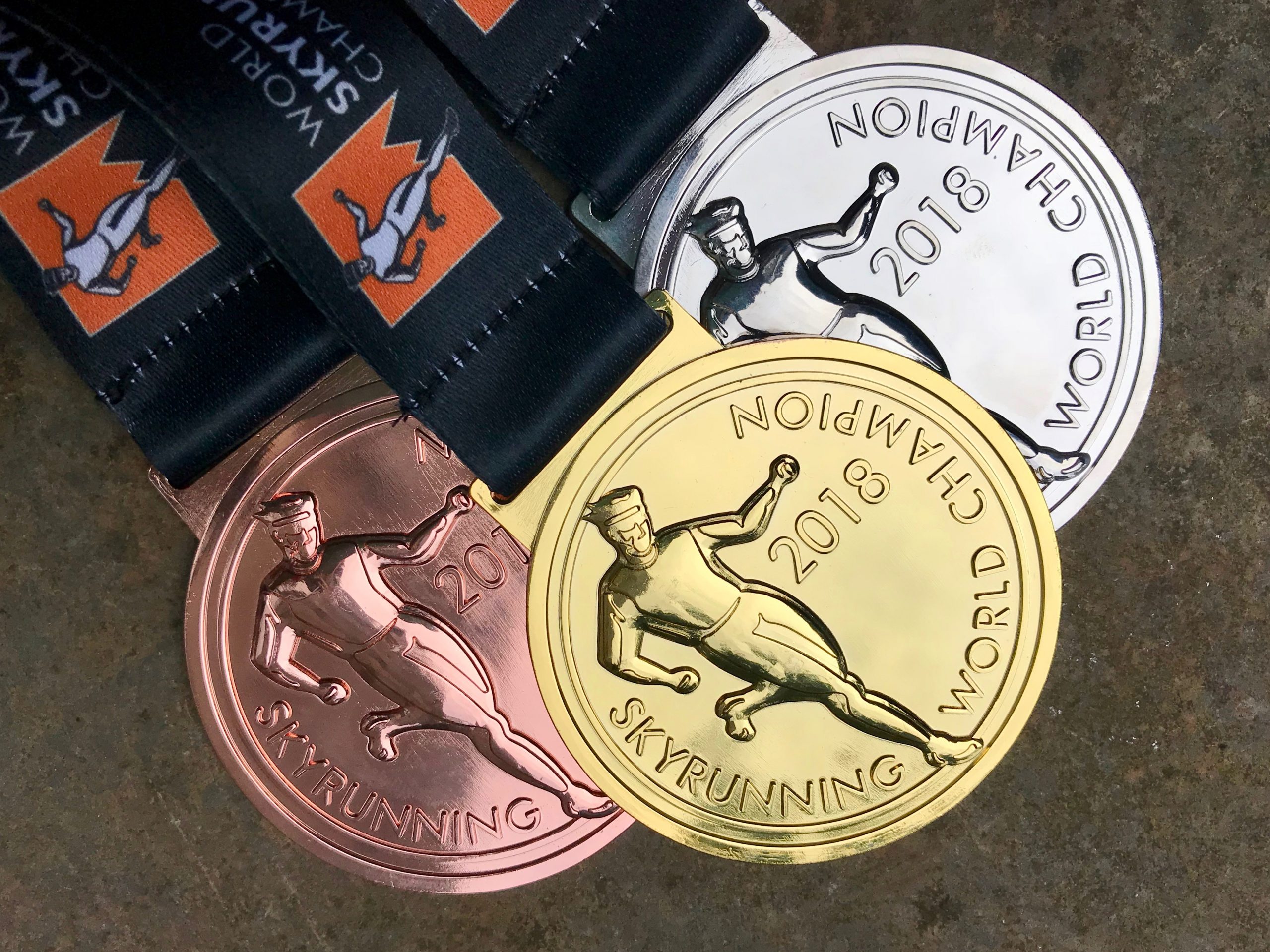 2018 Skyrunning Word Championships – at a glance:
Individual titles and gold medals
VK: Rémi Bonnet (SUI), Laura Orgué (ESP)
Ultra: Jonathan Albon (GBR), Ragna Debats (NED)
Sky: Kilian Jornet (ESP), Tove Alexandersson (SWE)
Combined: Rémi Bonnet (SUI), Laura Orgué (ESP)
Countries
9 countries were awarded medals

National teams
26 teams scored points led by Spain, UK, USA
Follow us on Facebook, Twitter and Instagram for the latest updates