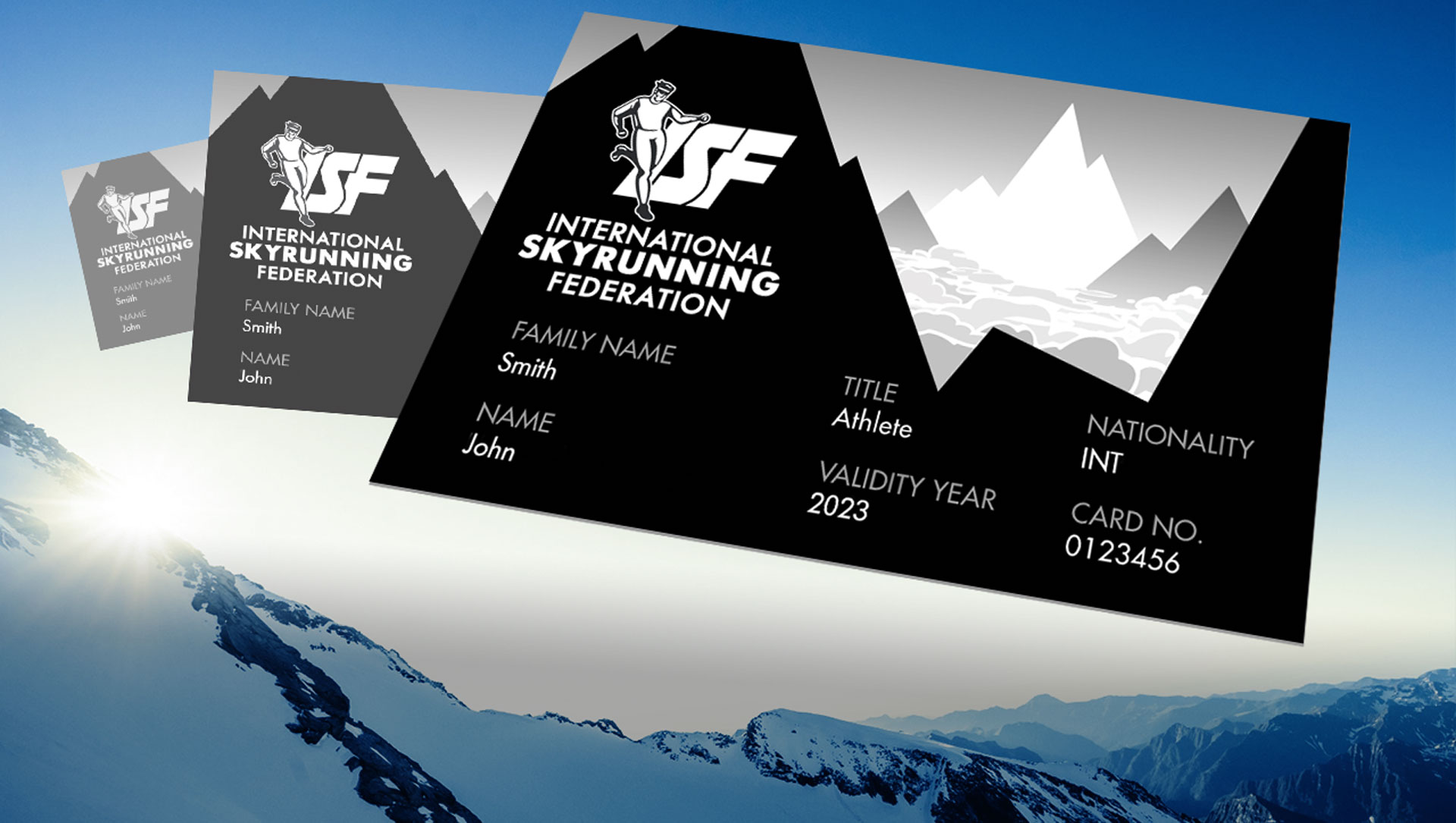 The International Skyrunning Federation is pleased to announce the launch of an athletes' license card linked to a performance based ranking.
The unique overall ranking system encompasses all ISF competitions which carry the CC Label including the Skyrunner® World Series and National Series races.
The card will be mandatory in all ISF championships, kicking off with the 2023 Continental Championships, the Youth, the new Masters Skyrunning World Championships, and the Grand Finale of the VK OPEN Championships.
All athletes participating in any ISF competition will be ranked, as it takes into account all the finishers. Not all the finishers, however, can access the ranking! One of the benefits for card holders is that only they can access their personal data – and that of others.
Interesting to note is the original concept of the ranking, developed with an exclusive algorithm. The ranking doesn't award points, but rates the athlete's performance based on all the races in the calendar.
The exclusive algorithm enables the "Best Performance" time for each event to be elaborated. Even for top athletes, the BP time is very difficult to reach and represents the "ideal time" to use in comparison to all finishers' times.
A specific platform, embedded in the ISF website, calculates the ranking by simply inserting the race results in the database. The platform then provides the end user with the ranking, and the full data for card holders.
These three strong elements – the card, the ranking and the CC races – make a cast-iron statement defining which races are skyrunning and who are the top skyrunners globally, inspiring and engaging the skyrunning community 360°.
The cost of the card is €10 per year and can be accessed here.
Full details: card and ranking
Certified Course Label
CC Races