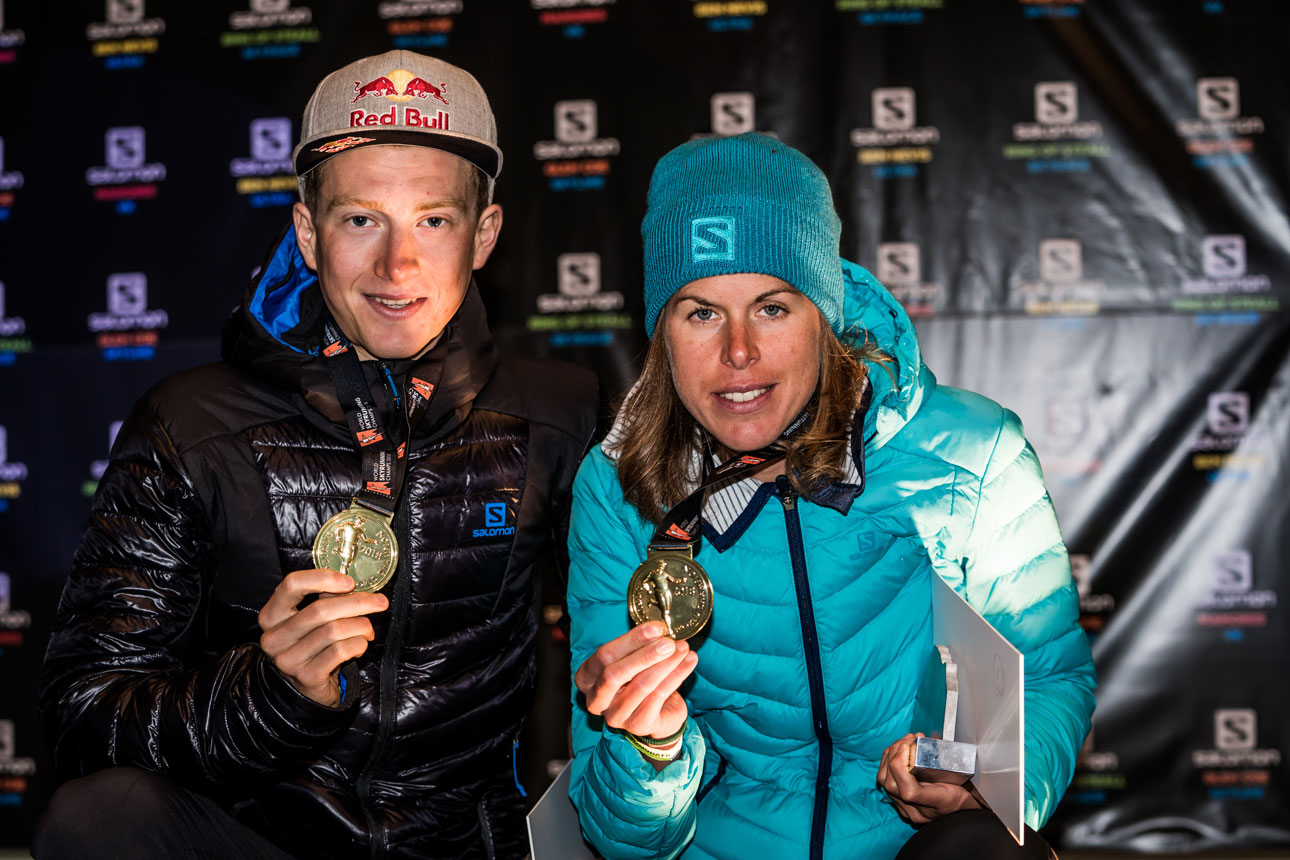 Records were broken despite wintery conditions at the 2018 Skyrunning World Championships which kicked off today with the Salomon Mamores VK in the Scottish Highlands.
Reigning VK World Champion, Laura Orgué from Spain and Switzerland's Rémi Bonnet took the gold and crushed the previous records. The top three men closed under the record time and Orgué smashed her own record by almost two minutes. The new records are 39'23" and 51'35".
345 runners from 30 countries took part in the severe challenge which climbed 1,000m to the Munro summit, the UK's only Vertical Kilometer® and valid for world titles and medals. With below zero temperatures at the top, the 5 km race turned out to be much faster than anticipated with athletes pushing the pace to keep warm.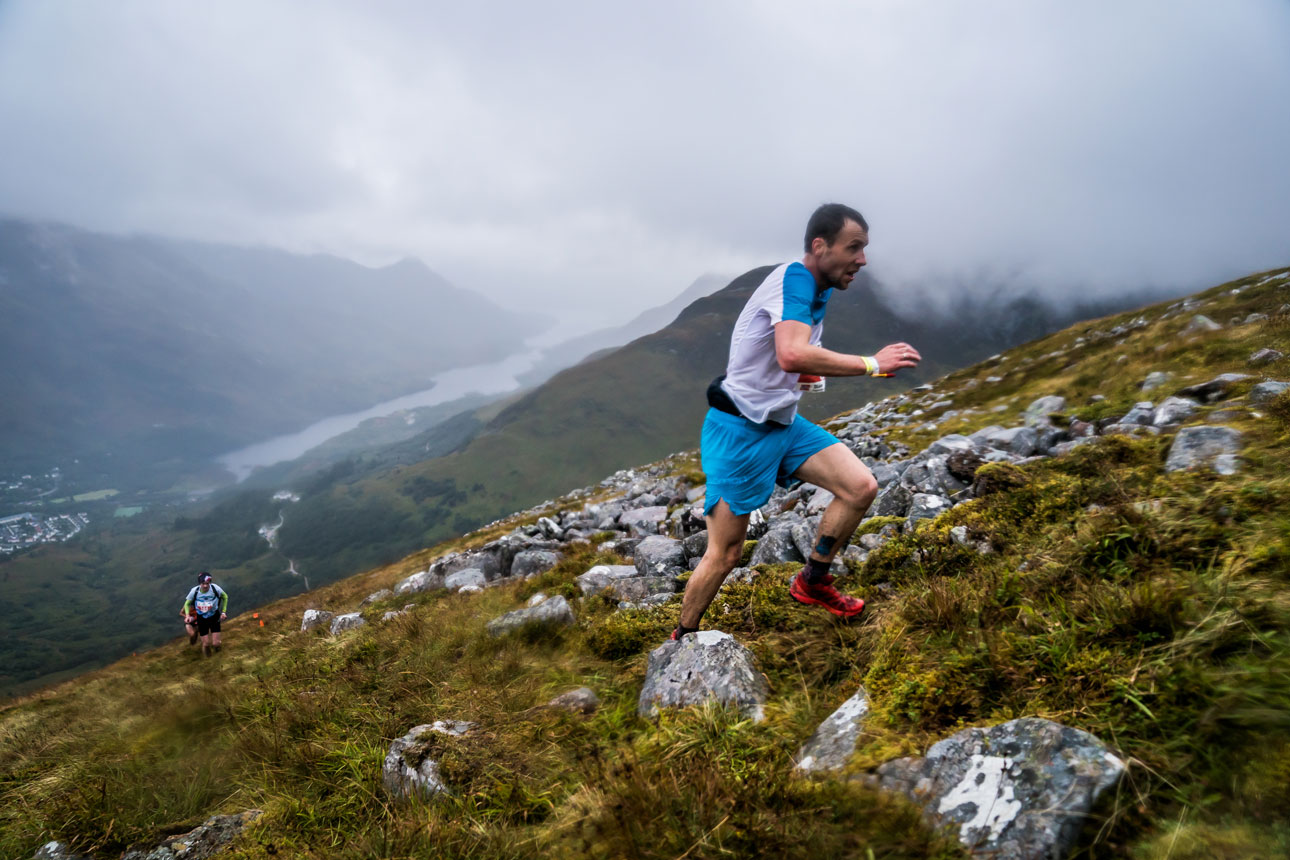 2016 World Champion and previous record holder Stian Angermund-Vik from Norway, placed third. He said, "A tough race, wonderful weather! I was just enjoying the Scottish mountains but I was freezing so much I needed help to put on my clothes at the top. It was hard. I think I did a good race, two seconds faster than last year so I'm very happy about that. Rémi [Bonnet] did a crazy fast race and I'm super happy with my friend Thorbjørn [Ludvigsen] who finished second. We're not just from the same country but the same club….!" Ludvigsen's time was 41'49" and just one second later, Angermund-Vik closed the podium.
Race winner Rémi Bonnet from Switzerland, a last-minute entry, commented, "It was really a tough race with the weather conditions – a lot of mud and also a lot of people cheering. It was good to come to Scotland and run a good race."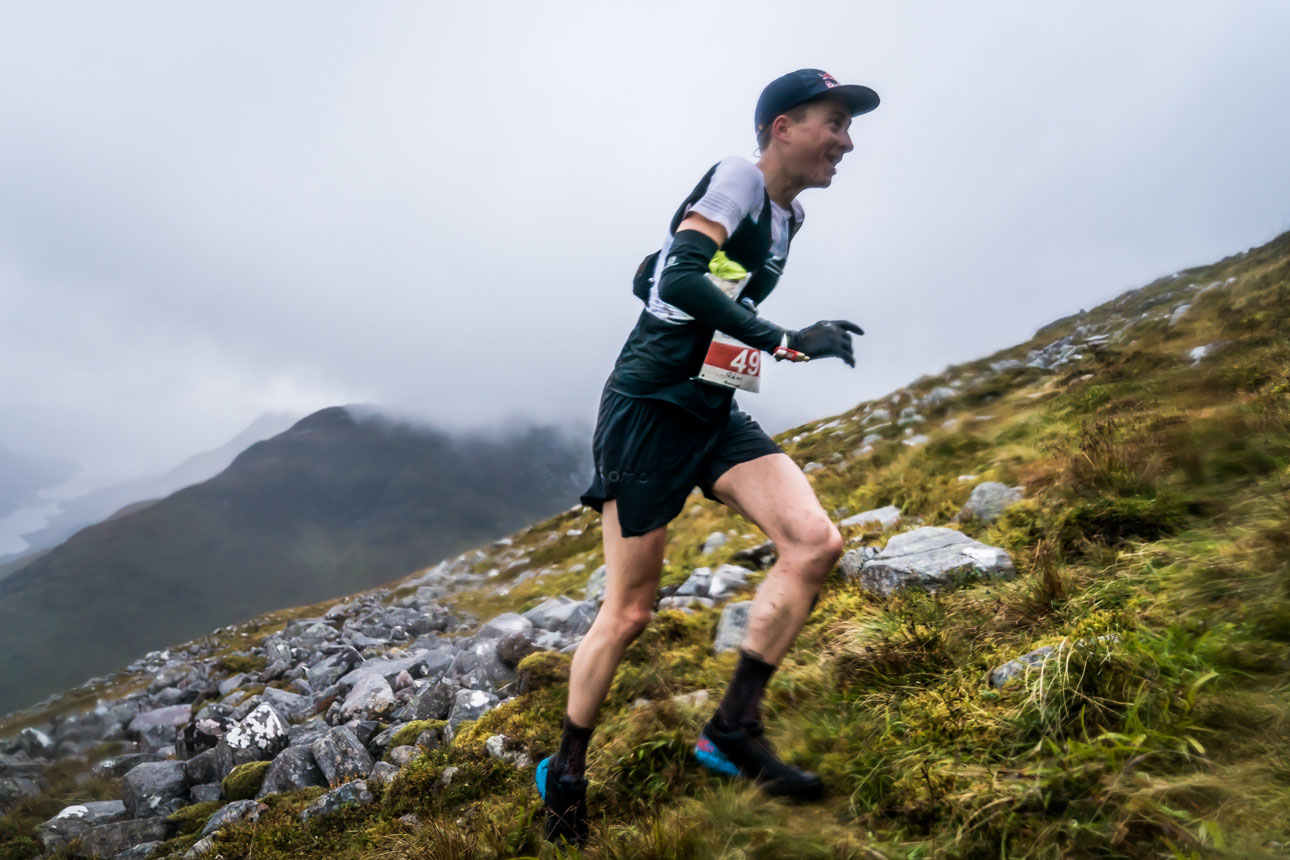 "I'm super happy for the victory," commented Orgué, 2016 World Champion for the Vertical and course record holder. "I didn't know what to expect for the race as I'm not feeling like a vertical runner any more but finally I was. Also I think that I was in good shape but I don't feel like the same Laura of some years ago. I still know the kind of effort it takes to do a VK. It was a hard race because of the weather but the outcome was fine," she added.
No less than 11 countries were represented in the men's and women's top ten underling the wide global participation in the race.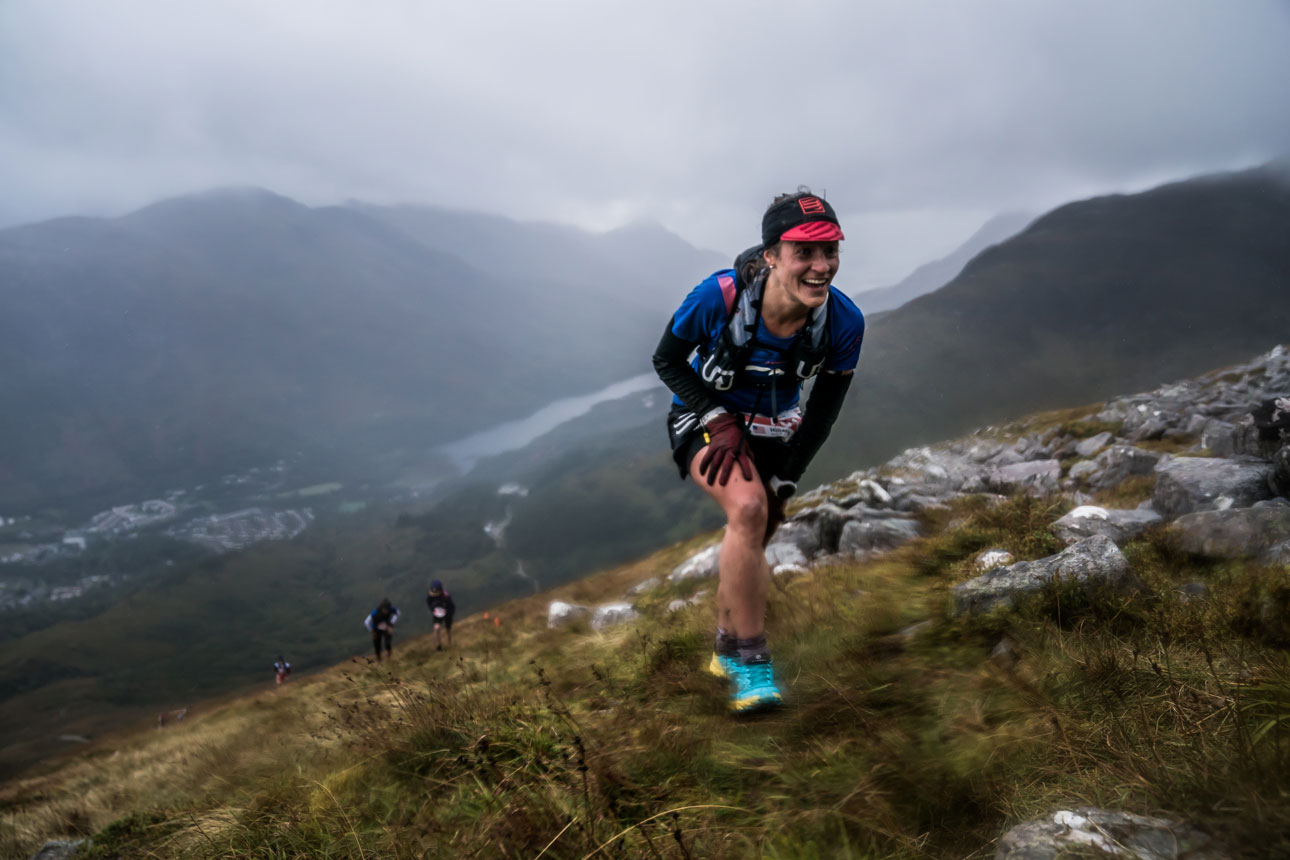 Provisional team rankings after the Vertical discipline are: Norway, USA and Poland. Stay tuned for Friday's Ultra and Saturday's Sky showdown.
Salomon Mamores VK results
Men

Rémi Bonet (SUI) – 39'23"
Thorbjørn Ludvigsen (NOR) – 41'49"
Stian Angermund-Vik (NOR) – 41'50"
Alex Oberbacher (ITA) – 42'34"
Jan Margarit (ESP) – 42'58"
Women
Laura Orgué (ESP) – 51'35"
Lina El Kott Helander (SWE) – 52'34"
Hillary Gerardi (USA) – 52'53"
Elise Chabbey (SUI) – 53'59"
Gisela Carrión (ESP) – 54'40"
Follow us on Facebook, Twitter and Instagram for the latest updates