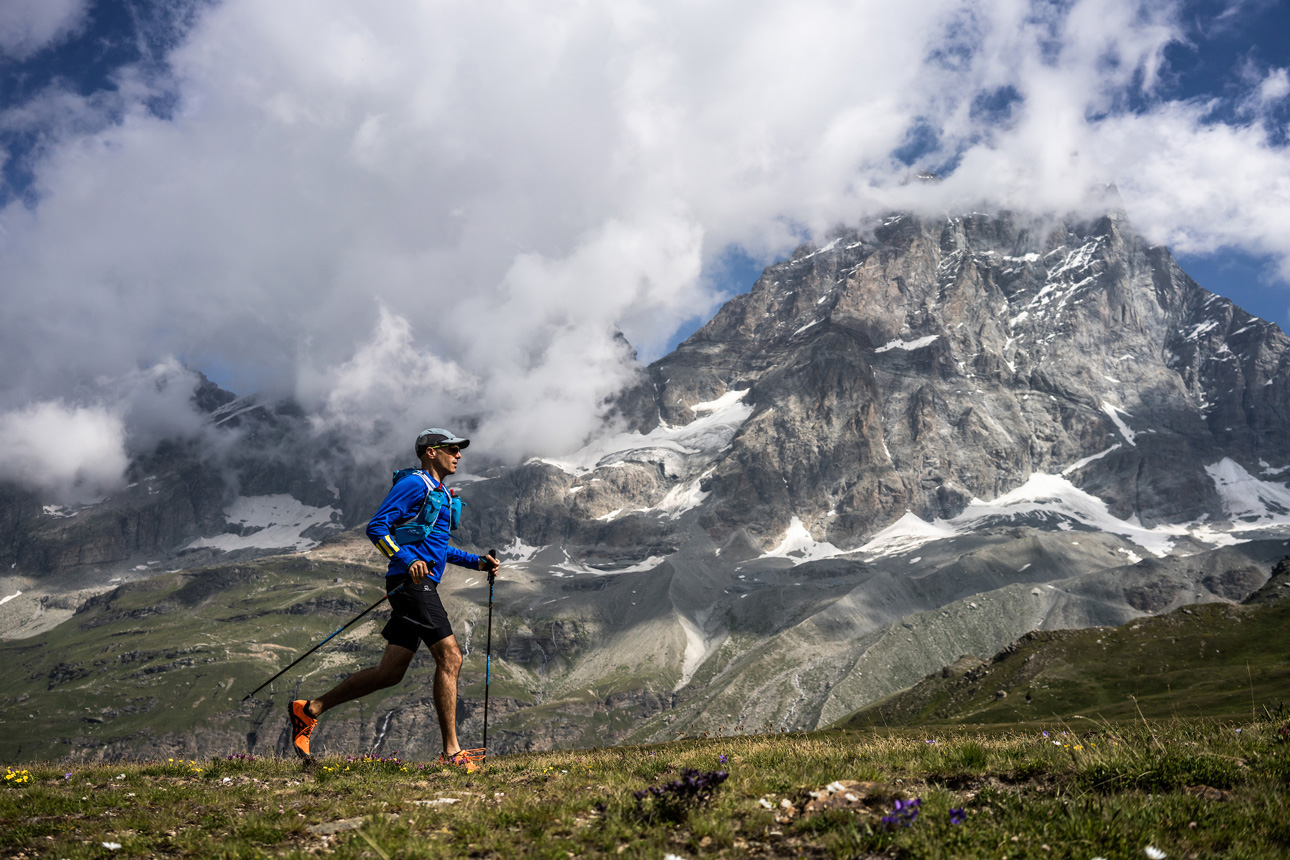 The first Matterhorn Skyrunning Workshop, sanctioned by the International Skyrunning Federation, has come to a successful close. The full immersion course was held in the most iconic location, Cervinia, on the Italian side of the mountain, from June 17-22, 2022.
The workshop was led by master-class instructors, skyrunning inventor and ISF President, Marino Giacometti, Franco Collé, winner of Europe's highest race, the Monte Rosa SkyMarathon and three editions of the TorX, together with William Boffelli, three-time winner of the Monte Rosa SkyMarathon and member of the Italian ski-mo team.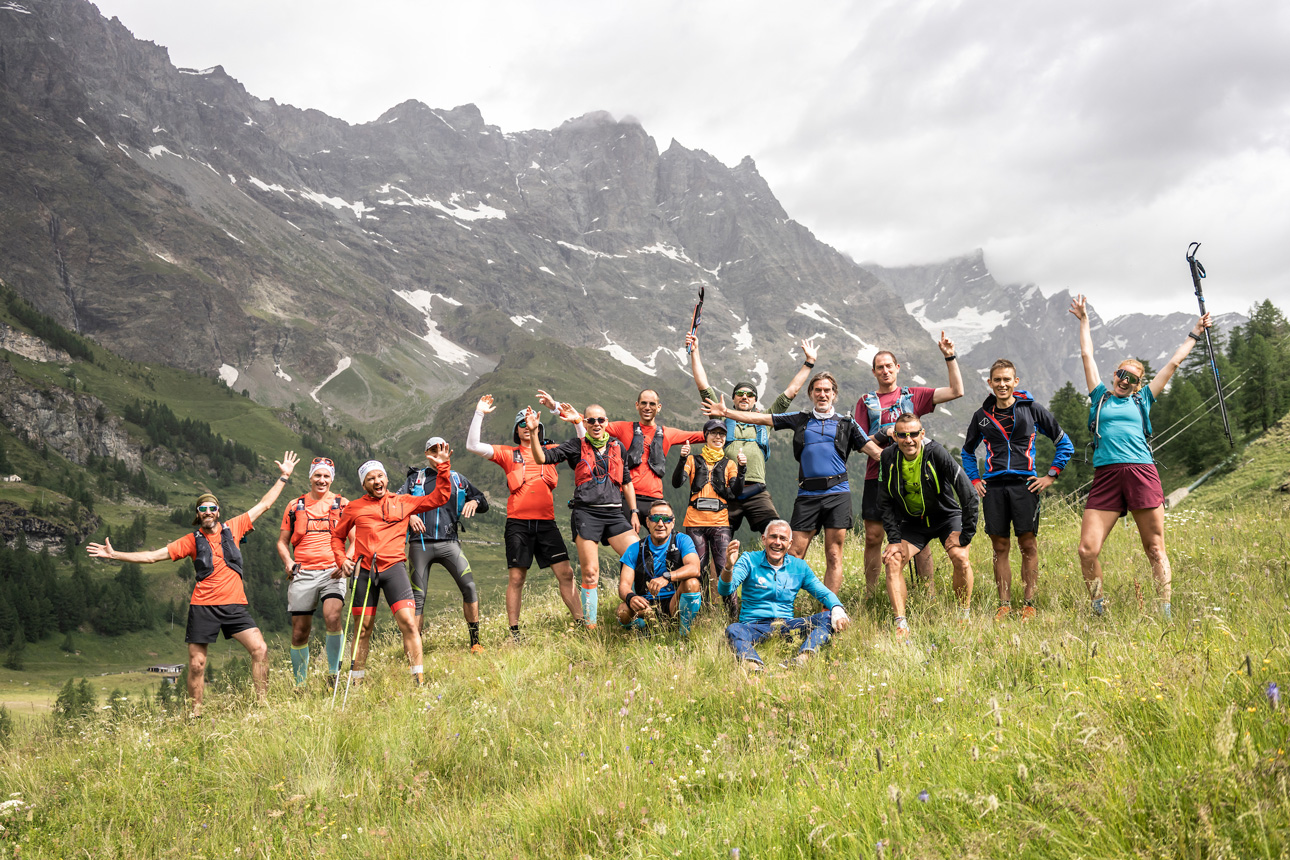 Rafael Aquino Leal, president of Skyrunning Brazil, assisted with his experience in some of the toughest skyrunning races and in collecting data to further elaborate the ISF #MYSKYRACE project.
Top skyrunning photographer Ian Corless was on hand with his camera to capture the action.
Fifteen athletes and skyrunning first timers, principally from Israel, but also from Romania, Brazil and Norway, took part in this first edition of the workshop designed to deliver a full-on skyrunning experience on and around the Matterhorn, at altitude, on steep uphills, snow, and even steeper descents, plus the use of poles, crampons and harnesses and, of course, hands.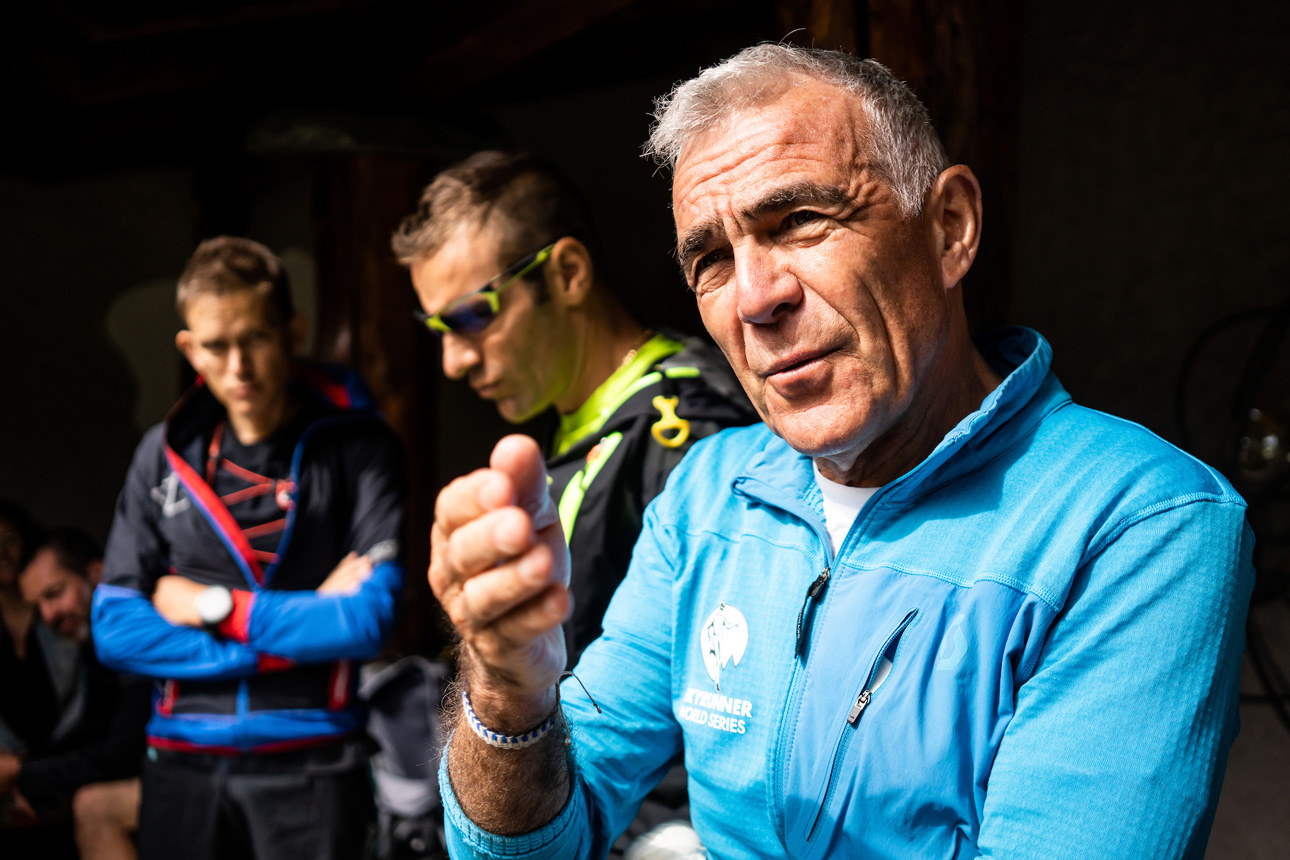 Indoors, the workshop continued daily with lectures, presentations, videos and relaxing activities such as physiotherapy, yoga, a spa in the host hotel, Les Neiges d'Antan. The base-line altitude of 2,000m made it an excellent start for participants living at lower altitudes.
The agenda included runs on the original Vertical Kilometer® course from Cervinia up to the Oriondé Refuge at 2,802m and the Theodul Pass at 3,295m with spectacular views of the Matterhorn and across the glacier down to Zermatt.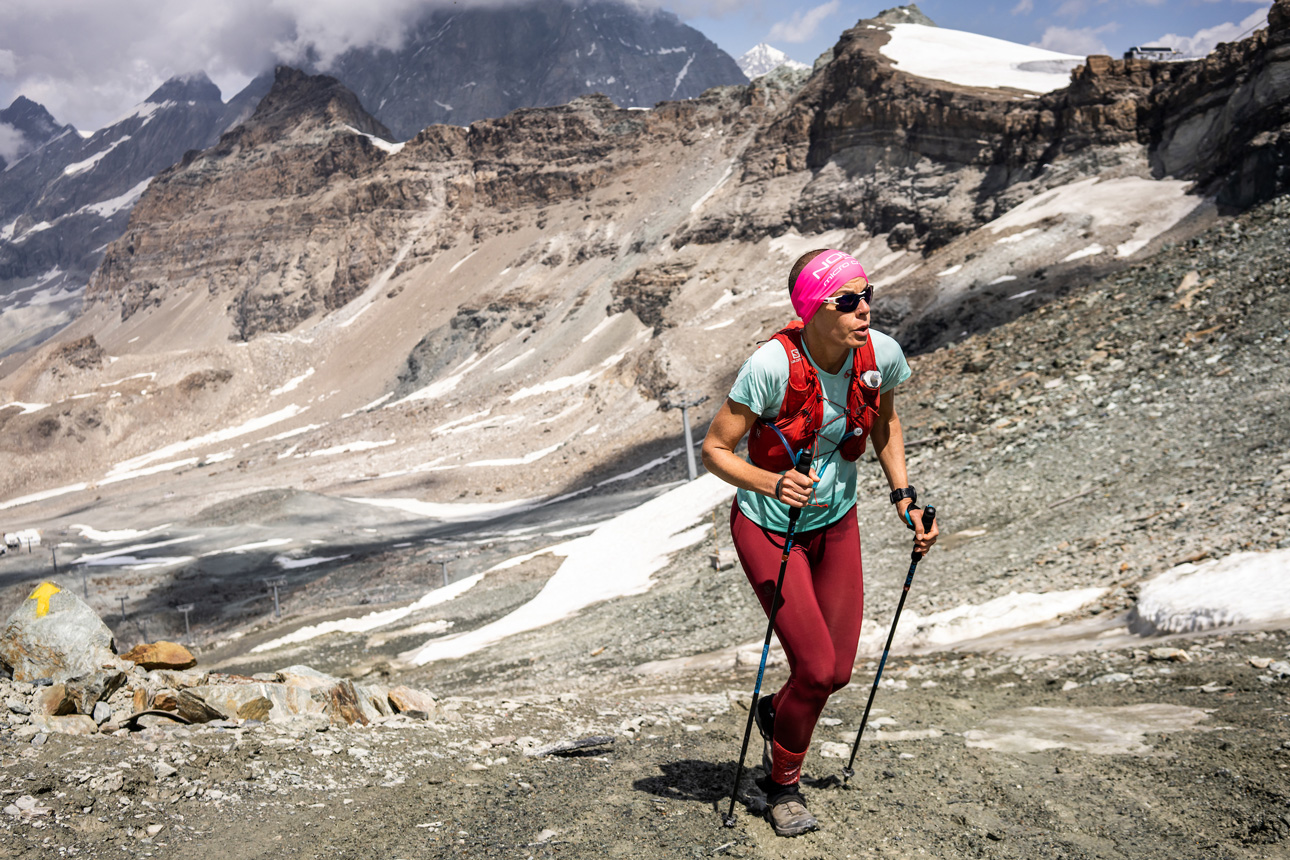 Here, for many, it represented a first experience on the glacier and the chance to try running with the use of micro crampons supplied by event sponsor, NORTEC, leader in the production of this indispensable high altitude running gear.
The Matterhorn Skyrunning Workshop is an Israeli-Italian initiative, founded and managed by two passionate mountain runners, Yaniv Shoshan, Workshop director, together with Ludvico Bich, the hotel owner and a Cervinia native. Cervinia represents an important location in skyrunning history, where the first Vertical Kilometer® took place in 1994 and later, the first Skyrunning World Championships in 1998.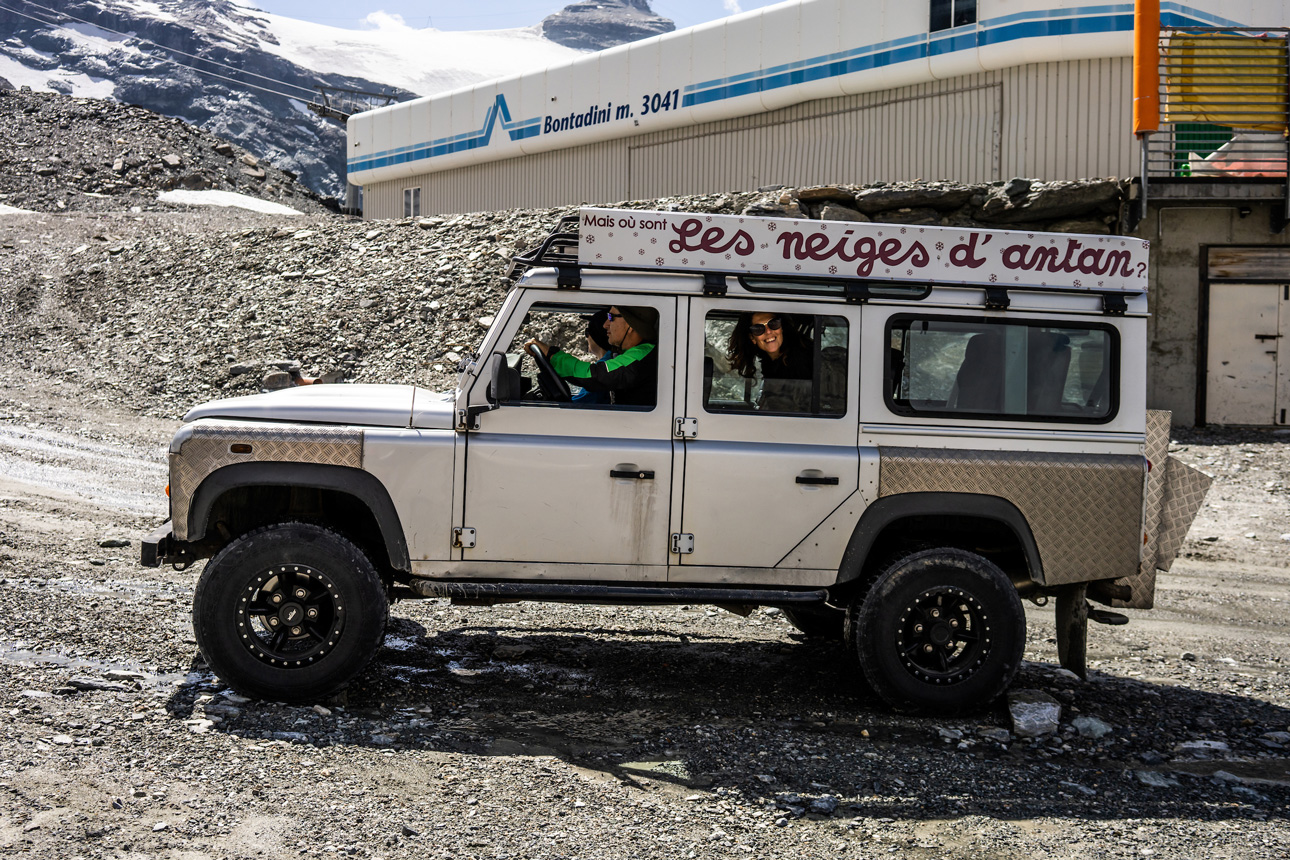 The initiative was also open to participants' partners who may not be aspirant skyrunners but were able to share this unique experience enjoying all the facilities, indoors and out.
Stay tuned for 2023 when the next workshop will take place in the same period. For further information: info@skyrunning.com and details click here.