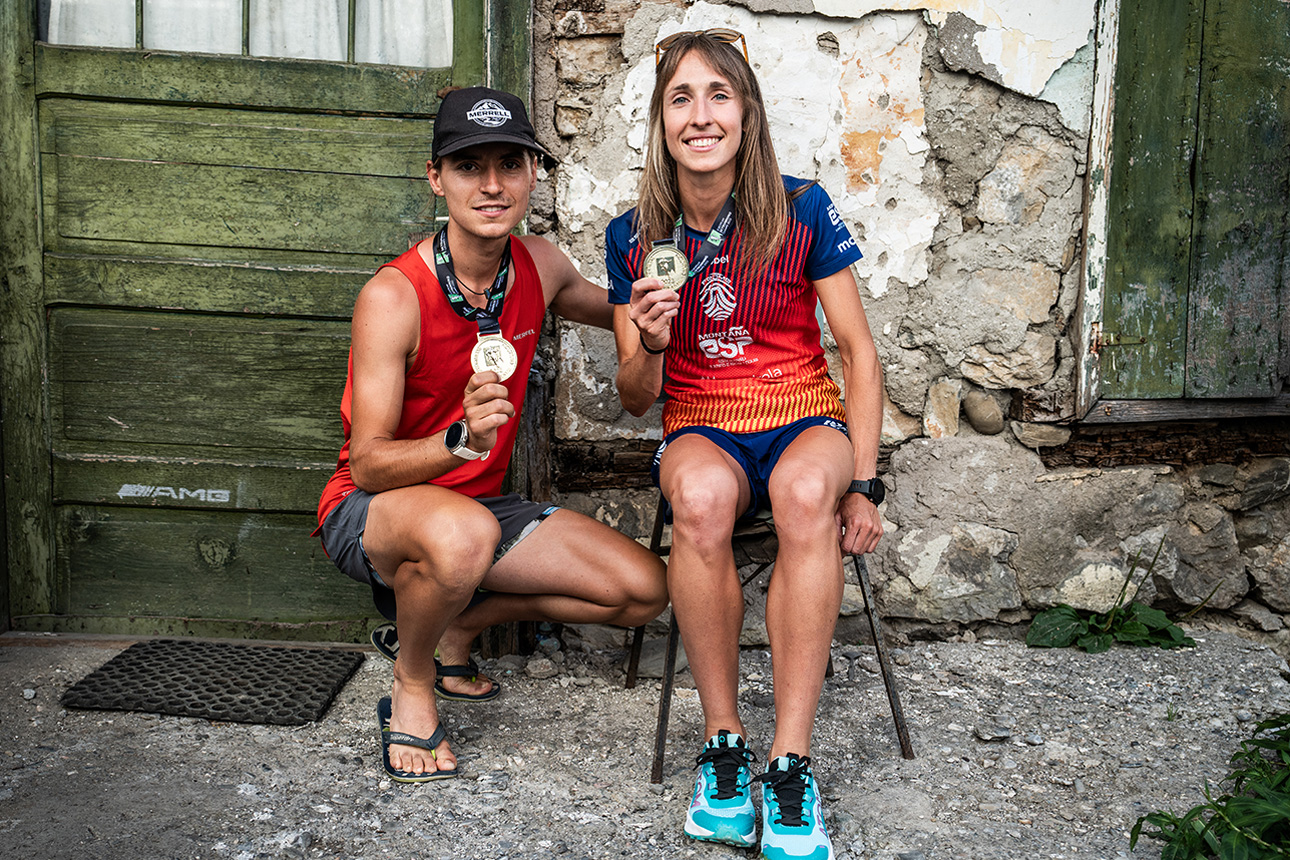 The competition was as hot as the weather in the 2023 Skyrunning European Championships VERTICAL race in Montenegro which kicked off the weekend's events.
Set among the wild peaks overlooking the Prokletije National Park, the 3.9 km long course took off in over 30° heat and humidity to ascend a steep and rugged 950m vertical climb ending in snowfields with a fresh wind to reward the runners' colossal efforts.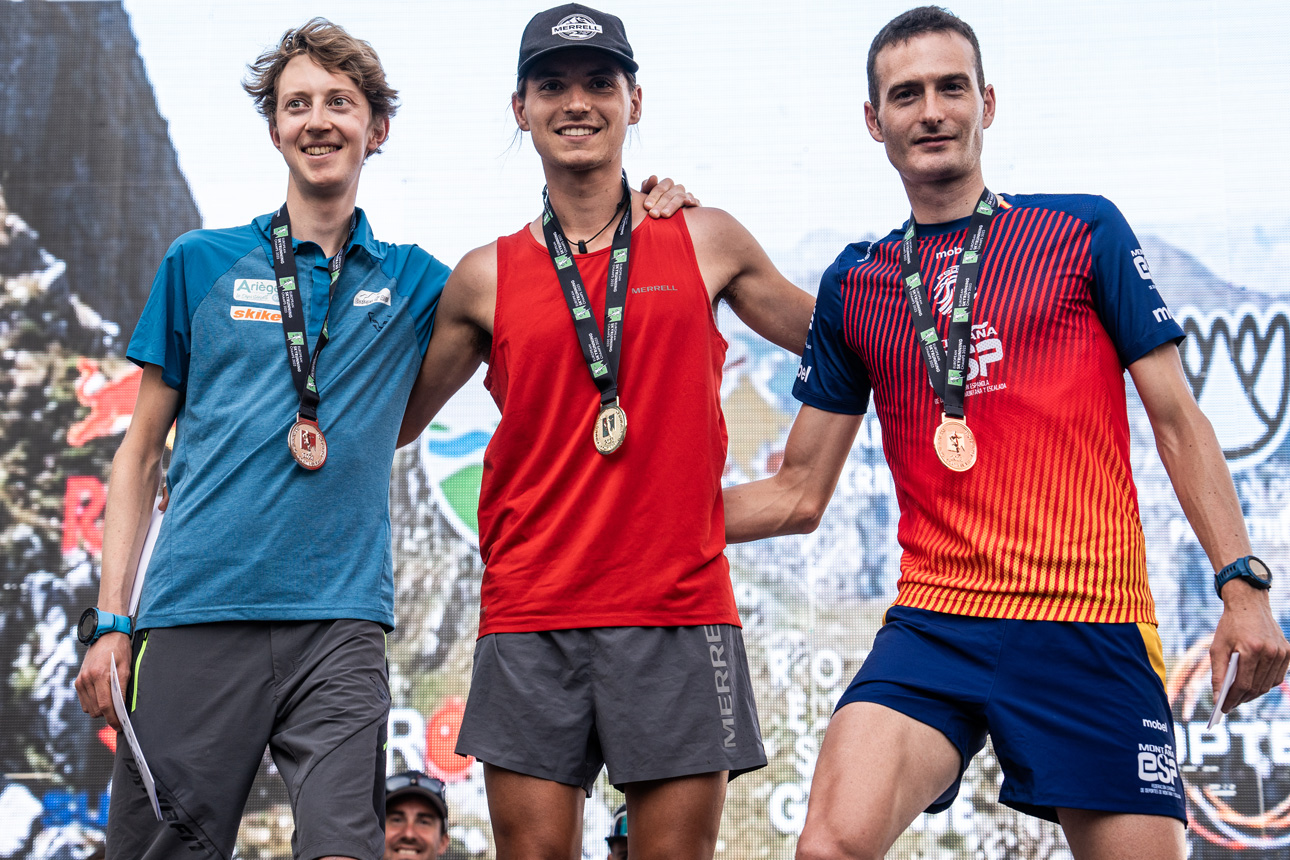 Taking the gold in the men's race, Frenchman Louison Coiffet summitted in an excellent 37'51". Fellow countryman Louis Dumas pushed hard on the last stretches to claim the silver 34" later, while Spain's Alain Santamaria took home the bronze after closing just one second after Dumas.
The new European Champion commented: "I had been planning to do the SKYULTRA, but got injured and had to change plans. This victory is really unexpected and super-exciting. Worth trying for!"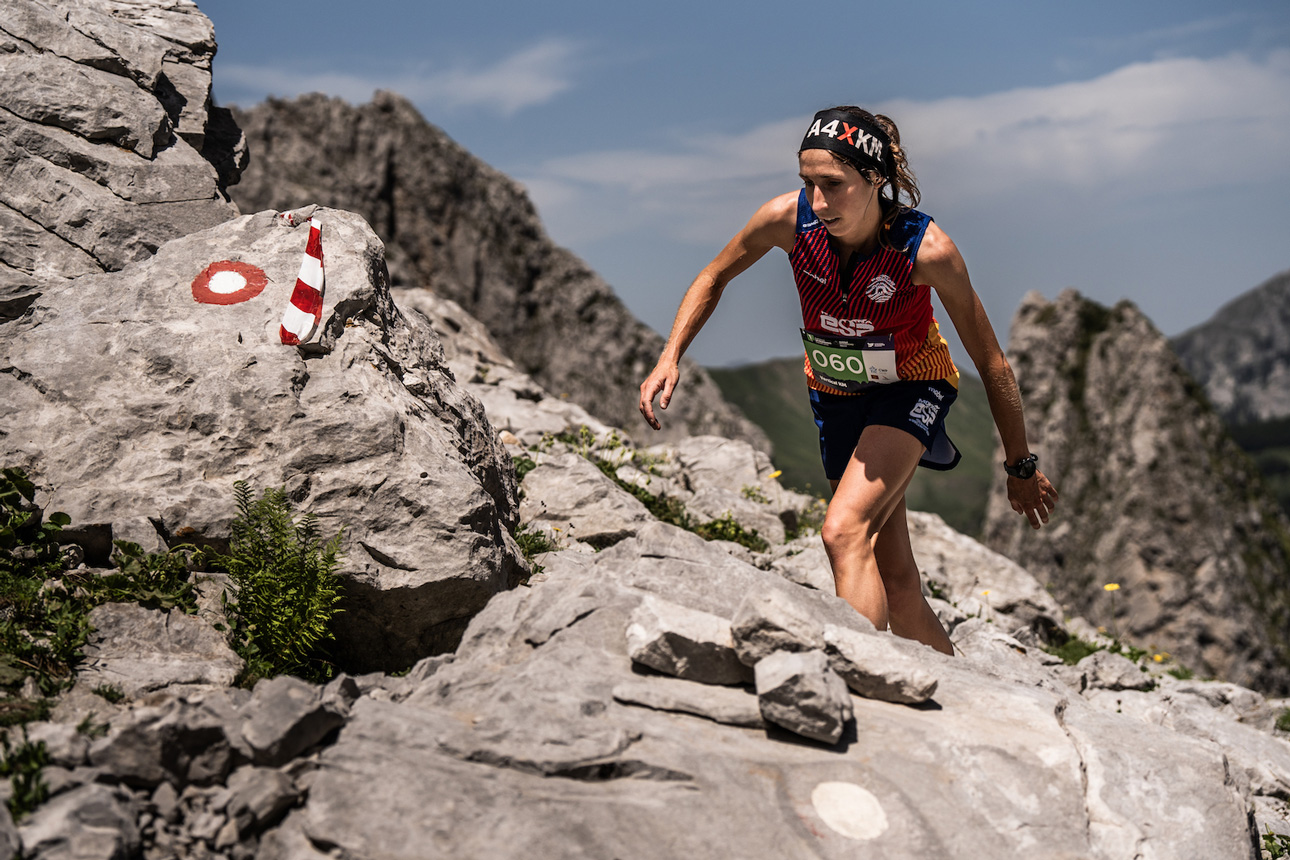 The women's race was equally close with Spain's Naiara Irigoyen closing in 44'11" taking home the gold. Irigoyen's result is no surprise after notching up two Vertical Kilometers® this season, including one in the VK OPEN Championships where she's one of the main contenders for the final.
The silver and bronze went to Italians Corinna Ghirardi and Camilla Magliano respectively. Magliano started off too strong, losing the lead halfway, and had to settle for third.
Irigoyen celebrated her gold medal with these words "I wasn't even sure of coming as I was injured. It's crazy to think I'm actually European champion. I couldn't have hoped for a better result!"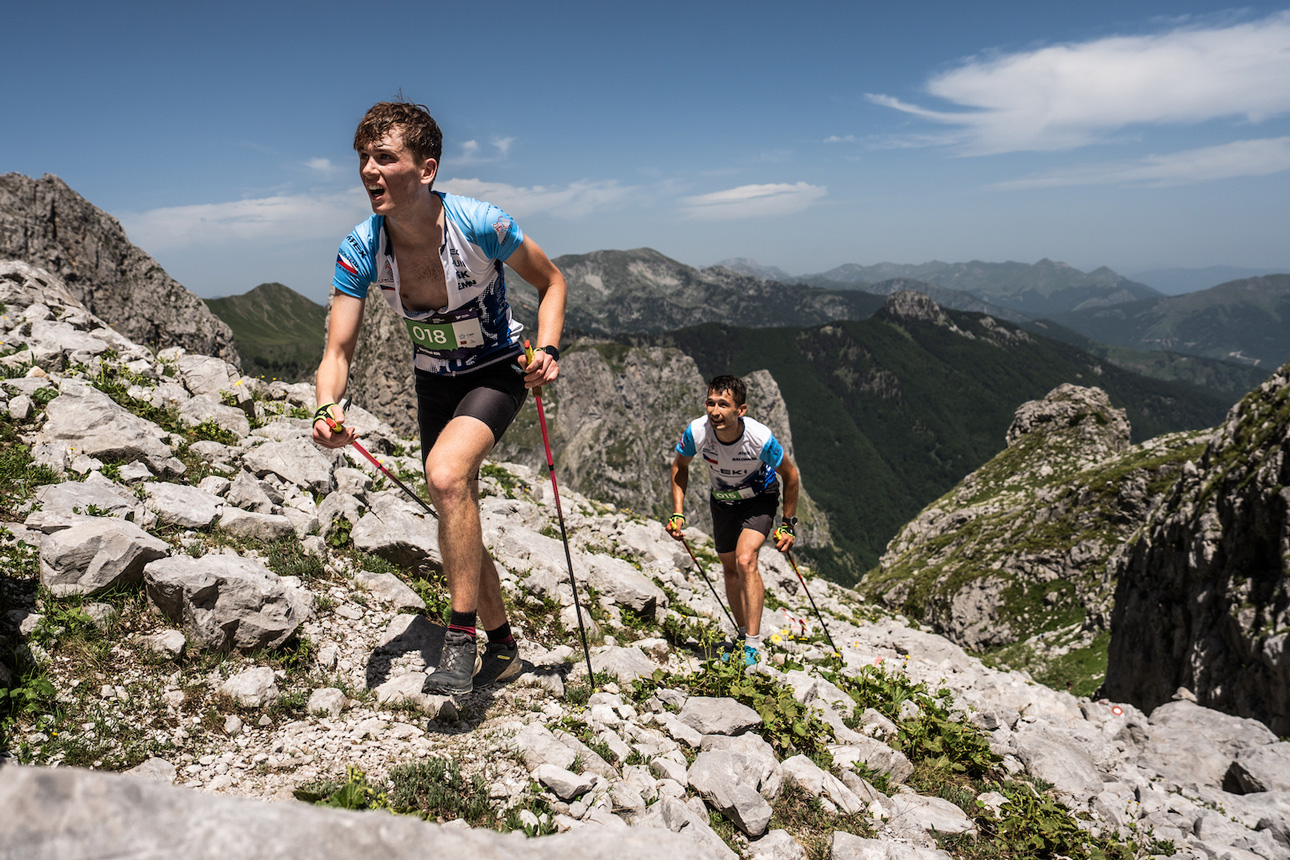 For the first time, Montenegro is hosting the Skyrunning European Championships in the spectacular arena of the Balkans in the pristine beauty of the Prokletije National Park.
Saturday, July 15 will see the SKYULTRA – 50 km long with a challenging 4,400m vertical climb take off with the participation of past World and European skyrunning champions on a technical course reaching peaks at 2,200m altitude.
The weekend's events will see twenty-one countries battling for the European titles and 27 medals at stake, closing with Sunday's SKY discipline when the also the COMBINED and National Team awards will take place.
Follow us on social medal with #skyeurochamps
VERTICAL RESULTS
Men
GOLD – Louison Coiffet (FRA) –  37'51"
SILVER – Louis Dumas (FRA) –  38'25"
BRONZE – Alain Santamaria (ESP) – 38'26"
Women
GOLD – Naiara Irigoyen (ESP) – 44'11"
SILVER – Corinna Ghirardi (ITA) – 44'39"
BRONZE – Camilla Magliano (ITA) – 45'12"