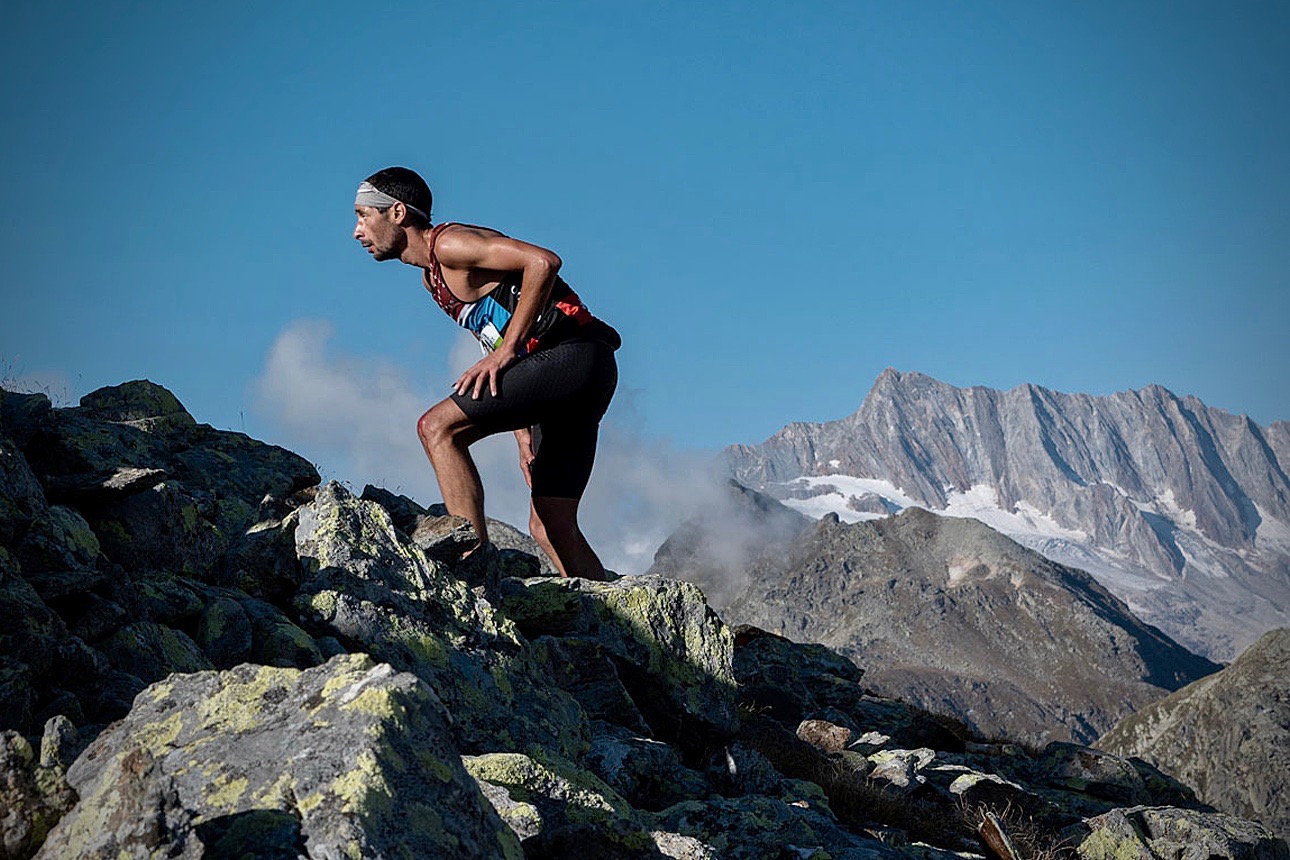 The second stage of the 2019 European Skyrunning Championships is up next in the spectacular Italian Alps where the Vertical and Sky disciplines will be disputed at the Vertical Terme di Bognanco and the Veia SkyRace® – or the "Smugglers' Trail" – on Thursday, September 5 and Saturday, September 7.
After last Sunday's Championships' launch at the gruelling Maga Ultra SkyMarathon, it's now time to welcome more than 300 athletes from 24 countries participating in the up-coming tough and technical events.
The 4,000m Alps dominate
Close to the Swiss border in Piedmont, the Vertical and Sky disciplines take place in a spectacular amphitheatre where 4,000m mountains dominate the events. 330 participants from 24 countries will participate overall.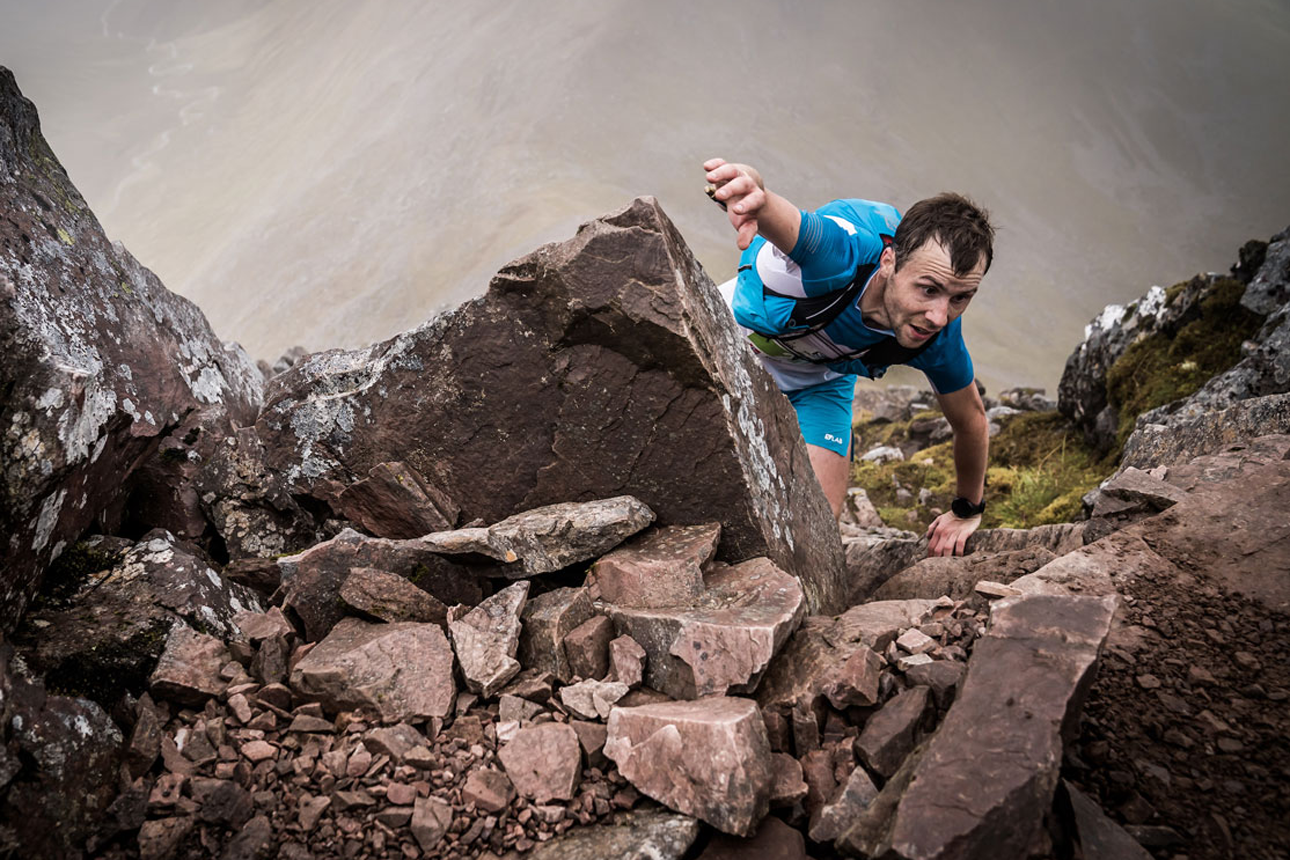 Some of the top runners will be taking on both races, like former Combined world champion, Norwegian Stian Angermund-Vik, aiming to add the European title to his achievements. "I'm looking forward to running La Veia SkyRace. I think it's awesome that the VK and SkyRace of the European Championship in skyrunning are at the same place," he said. "My experience so far is that Italian races are technical and steep – just the way I like it!"
Italy's Cristian Minoggio is taking on all three categories for his country. Last week's gold medal at the Ultra is a sure sign he means business.
Vertical
On Thursday, September 5, the Vertical Terme di Bognanco, starts from the thermal baths in Bognanco at 665m altitude to climb 1,100m over 3.4 km, topping out at 1,765m altitude. The standing records are 38'29" for men and 47'10" for women.
Vertical Kilometer® specialists lining up for the championships include Christel Dewalle, France; Nadir Maguet, Cristian Minoggio and Patrick Facchini, Italy; Stian Angermund-Vik and Eli Anne Dvergsdal, Norway; Martin Anthamatten and Victoria Kreuzer, Switzerland; Jan Margarit and Daniel Osanz, Spain; Lina and Sanna El Kott, Sweden.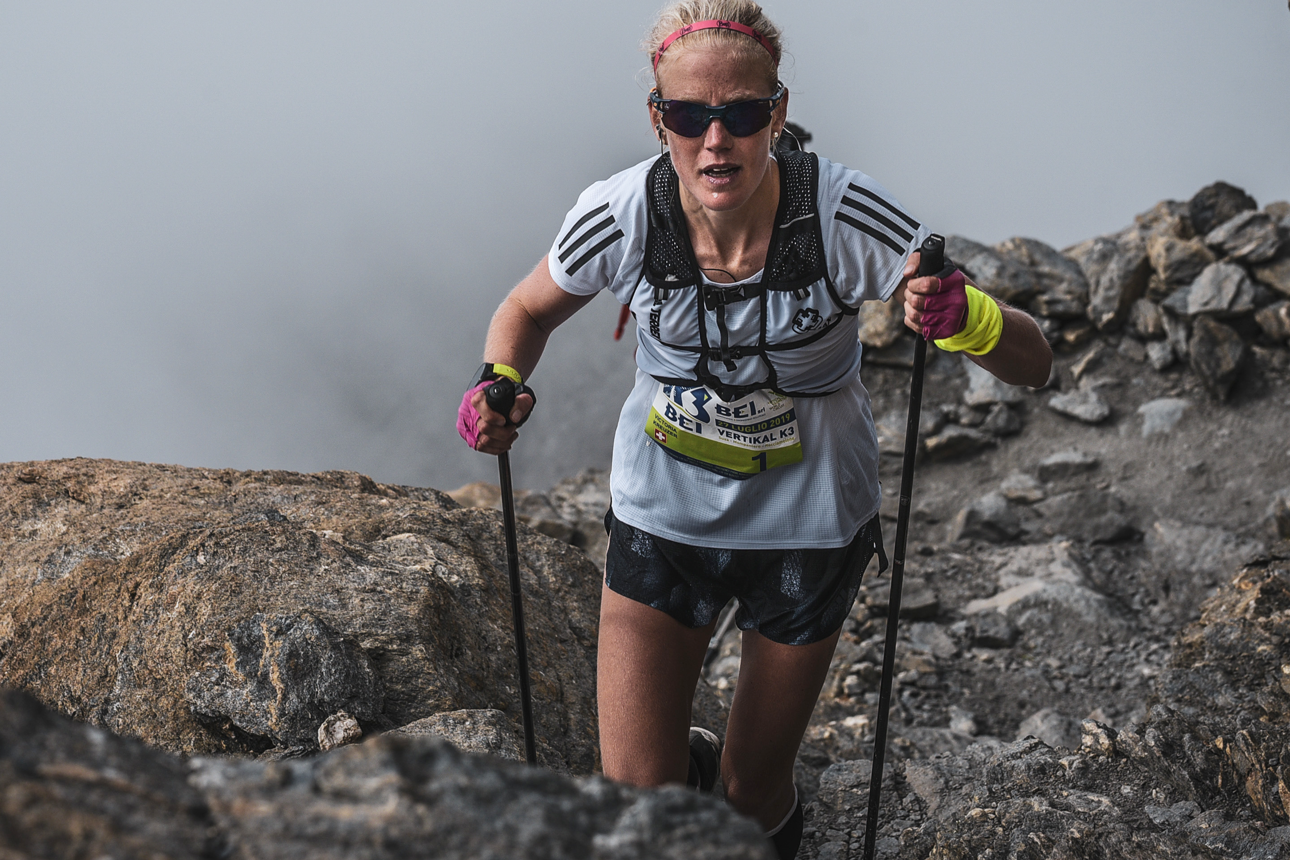 World-class champion, Victoria Kreuzer from Switzerland, commented, "I'm motivated to run at the Veia Vertical because vertical running is my passion and my favourite discipline. Italy is my favourite country and I will explore a new race, a new region. My biggest motivation is to run against the best athletes from Europe."
French star Christel Dewalle, 2017 European Vertical Champion, declared: "Not having participated in many international competitions this year, I'm very happy to toe the start-line of such a high-level international race!"
Sky – the decider
After a day of rest and relaxation at the Bognanco spa, on Saturday, September 7 it's the turn of the International Veia SkyRace. With a 31 km course and 2,600m vertical climb along paths, ridges, moraine and fixed ropes, this true skyrunning course summits at 2,450m altitude where the surrounding 4,000m snow covered peaks in Switzerland design the skyline. The standing men's and women's records were set in 2018 in 3h00'09" and 3h23'27" respectively. The race for the Sky will also decide the Combined titles.
Among the challengers racing in the Sky: Oscar Casal Mir, Andorra; Jakob Herrmann, Austria; Kiril Nikolov, Bulgaria; Holly Page and Hector Haines, Great Britain; Dimitris Seletis, Greece; Cristian Minoggio and Daniel Antonioli, Italy; Stian Angermund-Vik and Eli Anne Dvergsdal, Norway; Jan Margarit, Zaid Ait Malek, Oihana Azkorbebeitia, Azara Garcia and Daniel Osanz, Spain; Petter Engdahl and Fanny Borgström, Sweden; Roberto Delorenzi, Switzerland.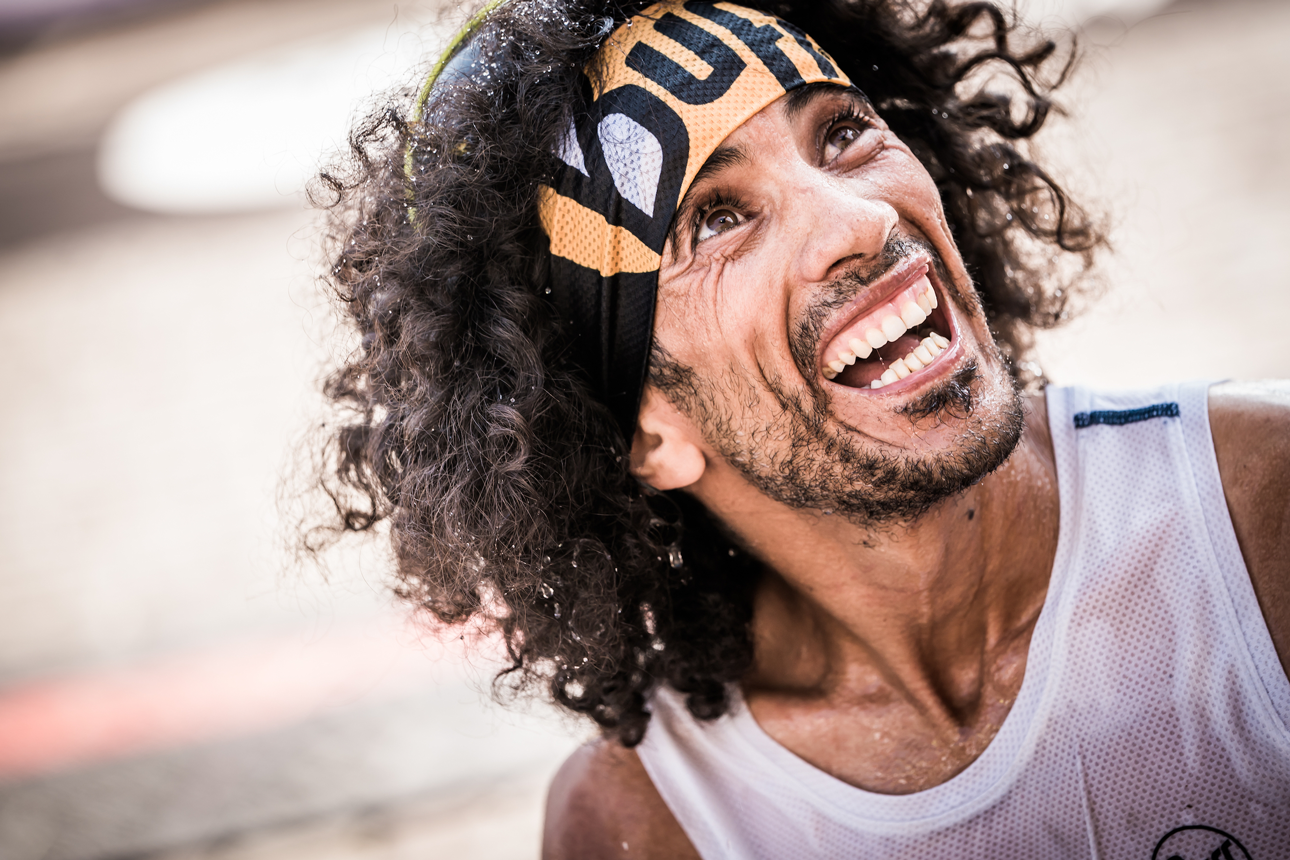 Top-ranked skyrunner, Zaid Ait Malek from Morocco will represent Spain for the first time after recently gaining citizenship: "I'm very happy to participate in the European Championships, especially because I'll be part of Team Spain. It's an honour to be part of this team and I'll fight to be at the top."
Italy's Daniel Antonioli is on a winning streak after taking the recent Ultraks Extreme and Livigno SkyMarathon. "The Veia SkyRace is, for me, unmissable. I was thrilled to know this year it will be in the European Championship and I can't wait to run with the Italian Team colours," he commented.
Both Lina and Sanna El Kott, twin-sister skyrunning stars, will participate in both events. "We had some good training days at home, I think that's the best preparation!" said Sanna. "After Lina's injury she will try not to overdo it. We're both very excited, both for the area and to race against the very strong runners!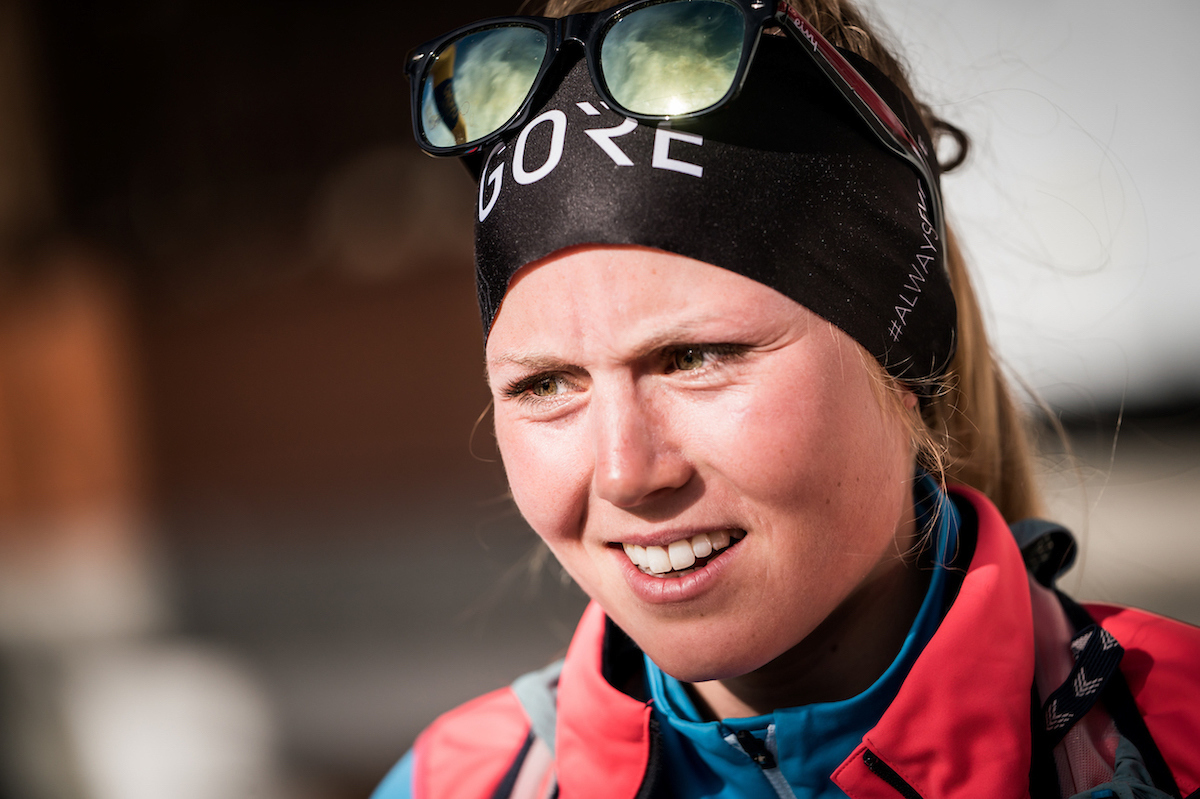 19 Official Teams participate
Some 150 athletes from 19 Official Teams will fight for the 27 medals across the three disciplines: Andorra, Austria, Bulgaria, Czech Republic, Finland, France, Great Britain, Kingdom, Greece, Hungary, Italy, North Macedonia, Netherlands, Norway, Poland, Portugal, Russia, Spain, Switzerland and Sweden.
Alessandro Bragoni, Veia SkyRace organiser commented: "Hosting the Vertical and Sky European Championships made our organising team very proud. We're honoured by this important task the ISF assigned us and our mountains are ready to welcome great skyrunning champions who will hopefully admire our wild mountains and stunning landscapes touching the 4,000m high Swiss peaks."
Titles – how they're assigned
Individual, national and combined titles are at stake awarding 27 medals across the Ultra, Vertical and Sky disciplines.
The Combined title is based on the best results of the top three men and women in the Vertical and Sky races.
The National titles are based on the best four results scored by Official National Team members in each race, counting at least one per gender.
After last Sunday's Ultra, the country ranking has Spain in the lead with 336 points; Italy 318; Czech Republic 246; Portugal 198; Austria 146.
WADA anti-doping tests will be carried out by the ISF at the Championships.
The Veia SkyRace® is an ISF Certified Course*
Follow us on Facebook and Instagram